Wednesday's Lead: The CFB Game Sharps Are Betting That You're Not
Credit:
Ron Chenoy-USA TODAY Sports. Pictured: Marcus Bennett and Ronald Cleveland
Sign up for The Action Network's daily newsletter to have trending articles delivered into your inbox each morning.
NCAAF
You'd think Air Force would throw the ball more often. Be a force in the air, or what have you. But the Falcons' offense resembles Navy's as they both run the ball over four times more often than they throw it. Betting Alabama, Notre Dame, and Ohio State is fun, but there's often more value in off-the-radar games like this matchup between service academies. Here's the angle sharps are taking in Navy-Air Force…
Oklahoma-Texas
Remember how we just devoted a paragraph to finding value in off-the-radar games? Well, we have a marquee matchup with significant line movement as well…
Overrated, Underrated
People love to throw around the "overrated" label. Sometimes it's warranted, sometimes it's not. Collin Wilson's one of those people, but unlike the East Coasters who have the audacity to call In-N-Out overrated, he's got data to back it up. Here are the most overrated and underrated college football teams heading into Week 6…
---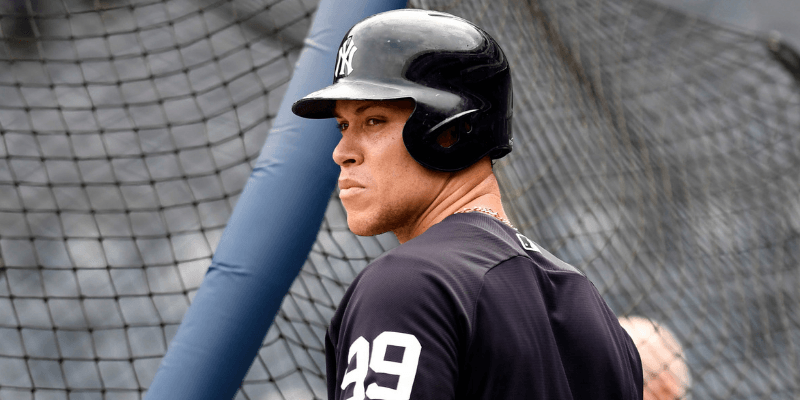 MLB
In the American League, a 100-win team and a 97-win team are looking to advance tonight. Should you bet on the Athletics or Yanks to face Boston? Paul Lo Duca breaks down the matchup of power arms, and comes to a conclusion you might not expect…
Lo Duca: Every Team's Biggest Strength, Weakness
Not surprisingly, the Red Sox are the favorites to win the World Series at +300. But as any baseball bettor will attest, sometimes things don't make sense in a game where men attempt to hit a seamed sphere barreling toward them at 95 mph. Lo Duca looks at each roster and identifies its strengths and weaknesses heading into the postseason…
Best World Series Futures Bets
If you're looking for value, don't bet the Red Sox, says John Ewing. Bet on these two teams…
---
NFL
Our stats guru Evan Abrams dug up this doozy yesterday: In 1997, there were zero regular season games with an over/under of 50 points or more. In Week 5 there will be seven, including a high of 57 when the Falcons-Steelers meet. Abrams breaks down this weekend's historic slate with this important caveat from the past: there's always been regression…
Week 5 Betting Market
Marky Mark Gallant refuses to change his nickname to "Market Mark," but if he keeps analyzing line movement and trends with this kind of authority, he might have to reconsider…
Market Mark's $50k Mistake
Congrats, Mr. Gallant. You get two sections with the only stipulation being that you'll hereby be known as "Market Mark." It sounds more mature, anyway. Here's a great story from Market about how one tiny error cost him $50,000 at DraftKings…
---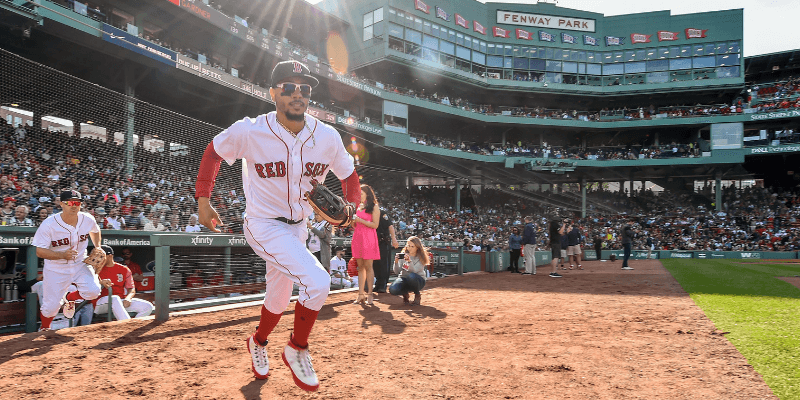 THE TOP 5
How To Bet The NHL: The NHL betting market is soft, which means there's a lot of value in betting hockey. Here are the best advanced stats, strategies, and resources to attack hockey season (which starts today)…
The Flinch: Matt Barnes pumps the ball at Kobe Bryant's face. Mamba doesn't flinch. It's an iconic play from Kobe's career, and it didn't really happen…
MLB: How often does the team with the best regular season record win the World Series? How about the team with the highest WAR? Ken Barkley looks at the stats and strategies to focus on when betting October baseball…
Redskins-Saints: The Saints' defense has been getting torched this year, and Anthony Amico expects Alex Smith to carve them up like a jack-o-lantern's innards on MNF. Here are the angles to look for in Monday's Washington-New Orleans tilt…
Champions League: Today's matches are highlighted by Barcelona-Tottenham (3 p.m. ET) and Liverpool-Napoli (3 p.m. ET). Dan McGuire breaks down those, and the rest of today's slate…
How would you rate this article?