Online Tribal Sports Betting Explainer: Why the Florida Seminoles May Not Have Online Gaming
Credit:
Joe Raedle/Getty Images. Pictured: Florida Gov. Ron DeSantis.
Sovereign tribal nations in Arizona and Connecticut are both expecting to launch online sportsbooks as early as this year. The Seminole Tribe of Florida hopes to do the same, but legal analysts believe federal statute will prevent them from doing so.
So how come Arizona and Connecticut have a clear path forward and the Seminoles do not? The key is regulatory structure.
A group of Arizona tribes and Gov. Doug Ducey announced a compact and companion legislation earlier this year that allows the tribes to open retail and online sportsbooks, among other gaming expansion options. The federal Department of the Interior has already approved the retail sportsbook components of the deal.
Critically, the compact didn't include online betting and the tribes agreed to let Arizona government officials regulate, license and tax their online sportsbooks under a separate bill approved by the legislature.
Connecticut's two gaming tribes and Gov. Ned Lamont announced a similar deal this year that's now awaiting formal federal government approval. Just like Arizona's tribes, Connecticut's Mohegan and Mashantucket Pequot tribes agreed to separate online casino gaming and sports betting from the compact's retail betting language.
Conversely, Florida's compact gives the Seminoles rights to online sports betting through its own digital platform and to partner with pari-mutuel facilities for additional mobile skins. Federal law and subsequent court rulings make it seem the Seminoles don't have authorization for online sports betting under a compact, leading many to believe federal officials will strip those provisions from the agreement.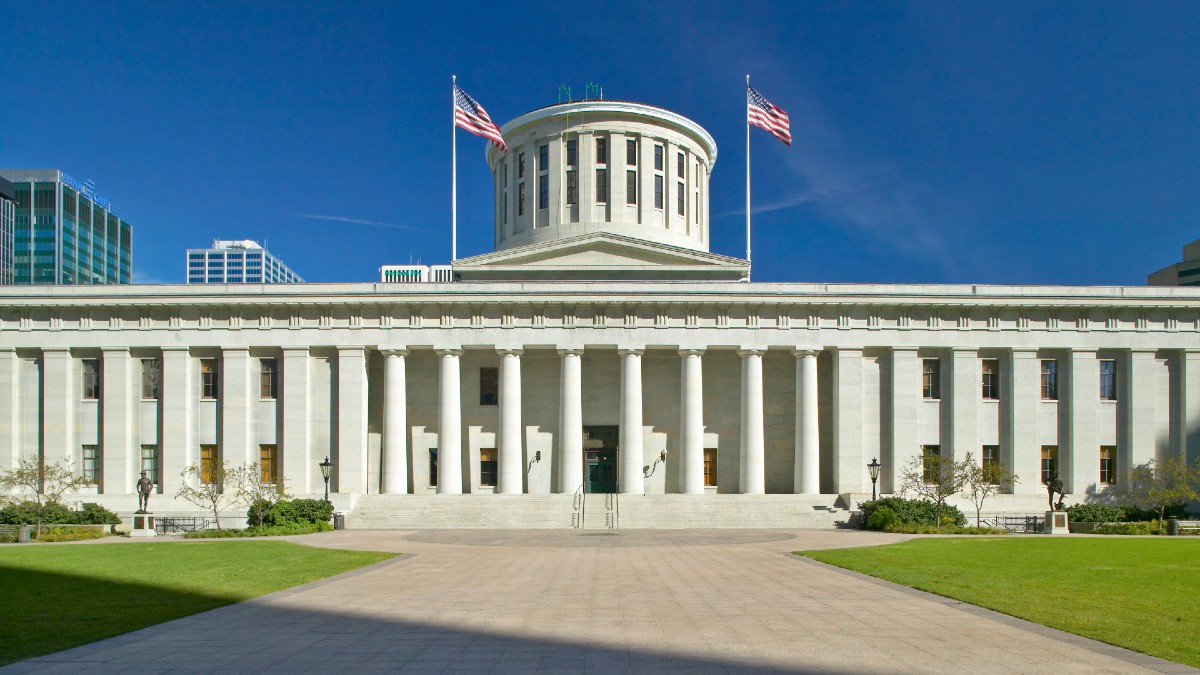 All of the Latest Sports Betting Legalization News
Federal Tribal Gaming Law
The Indian Gaming Regulatory Act of 1988 ("IGRA") permits certain gaming rights on sovereign tribal lands that could be expanded to "Las Vegas-style" casino gaming such as slots and table games if agreed to under a compact between the tribes and their respective state governments. In 2018, the Supreme Court struck down the federal sports wagering ban, allowing tribes and governments to also enter negotiations to approve retail sportsbooks.
IGRA allows tribes to maintain regulatory control over their casino gaming options. When reaching deals with state governments, most compacts guarantee the tribes exclusive rights for these games in exchange for a portion of tribal gaming revenues.
For example, the new Seminole gaming compact would forbid any new commercial gaming in the state for 30 years. In exchange, the Seminoles will guarantee several hundred million dollars in annual payments back to the state.
In recent years, several tribes have pushed to legalize online gaming as well, arguing that as long as computer servers are physically located on tribal reservations, the bet should be considered to have been placed "on tribal lands." This stance has been rejected in multiple court decisions.
This strict interpretation of IGRA within the language of the law and ensuing court rulings has limited gaming to physical options on tribal lands. All states that offer or have approved any form of regulated online tribal gaming, such as Arizona, Connecticut and Michigan, have done so independent of federal compacting law. Instead, these tribes maintain autonomy over in-person gaming for their brick-and-mortar gaming options and act like commercial operators for their online options.
Daniel Wallach, a Florida-based gaming attorney and sports betting legal analyst, told the Action Network the Seminoles and Florida policymakers could have followed the model established in other states. Instead, trying to shoehorn online sports betting authorization under federal law jeopardizes its very legality.
"Michigan and Arizona have acknowledged this jurisdictional limitation and crafted a solution that appears to satisfy IGRA," Wallach said. "Florida, on the other hand, has brazenly ignored the plain and unambiguous language of IGRA, and has set up a flawed system that is on a fast track to a federal court rebuke."
The Seminoles Tribe of Florida, which already has control over most statewide gaming, could have reached a similar licensing agreement for online gaming separate from their compact. Instead, Florida policymakers and the tribe are hoping to earn approval that allows the Seminoles to both offer online sports betting and maintain complete regulatory control.
"It is stunning to me that Florida would attempt to brazenly rewrite IGRA by expanding the boundaries of 'Indian land'—which is narrowly defined by Congress to mean the tribal reservation and federal trust lands—to encompass literally the entire State of Florida (even Disney World), when other states and tribes have paved the way for an 'IGRA-compliant' solution by incorporating a state-licensing process outside of the compacting framework for tribal online sports betting," Wallach said.
Seminole Argument
The Florida compact's proponents including Gov. Ron DeSantis and state Senate Majority Leader Wilton Simson have said an Oklahoma arbitrator's 2016 decision validates the compact's online gaming provisions. They also cite New Jersey law, which allows commercial casinos to offer statewide mobile betting if computer servers are placed within Atlantic City, as evidence their compact was legal.
Critics note an arbitration decision does not carry the same force as written law or a court ruling. They also point to multiple court rulings in Michigan and California, among other states, that have firmly rejected tribal authority to accept online bets, even if commercial casinos are allowed to do so.
"Florida's 'server-based' argument has been rejected by every federal court that has considered the issue, all of which have recognized that the situs of the 'gaming activity' for purposes of IGRA's 'Indian lands' requirement is the location of the bettor when he or she initiates the wager," Wallach said.
Separately, the compact also permits the Seminoles to create a "hub-and-spoke model" sports betting partnership with state pari-mutuel gaming facilities. These facilities could partner with the tribe for additional mobile sports betting skins, with the bets again considered to be placed on tribal lands.
This model, which has not been executed in any other state, faces further federal scrutiny.
Notably, the compact includes a severability clause allowing the compact to take effect even if certain components are struck down. That means that the tribe's own skin or its pari-mutuel partnerships for online betting could be removed from the compact and all other aspects could still take effect.
This could have been avoided if the state and tribes agreed to the state-regulated commercial structure already in place in other jurisdictions, Wallach said.
"That would have satisfied IGRA, left all parties in the same place economically, and ensured continued participation by Florida's pari-mutuel industry," Wallach said. "The current structure, on the other hand, will likely be invalidated by a federal court, which in turn will trigger the compact's severability clause — the so-called "Doomsday" provision — which will ensure a tribal retail monopoly over sports betting even if the parts of the compact that do not comply with IGRA are stricken by the federal court."
What Comes Next
The Department of the Interior is expected to announce its decision in July. Retail betting aspects of the compact, such as the Seminole's rights to offer craps, roulette and in-person sports betting at their seven casinos, will likely pass legal muster. The fate of legal online betting in what would be the most populated state to legalize mobile wagering is far less certain.
Though compact supporters believe it will create a path for statewide mobile sports betting through the tribes and their third-party pari-mutuel partners, there seems no legal avenue for such a system. Should the Interior Department approve the online sports betting components, it would then appear to permit every other tribe to pursue similar online gaming avenues and could mean a major policy shift for hundreds of Native American casinos nationwide.
Instead, critics such as Wallach argue, the Seminoles will earn approval for only their retail betting options. The online sports betting elements, a small revenue generator compared to the tribe's far more lucrative brick-and-mortar offerings, will be removed from the final deal.
"Make no mistake about it. That will be the result, and it will have seismic repercussions within Florida's gaming industry by eliminating all pari-mutuel participation (contrary to the intent of the compact) and creating a true tribal monopoly for brick-and-mortar sports betting," Wallach said.
How would you rate this article?
This site contains commercial content. We may be compensated for the links provided on this page. The content on this page is for informational purposes only. Action Network makes no representation or warranty as to the accuracy of the information given or the outcome of any game or event.