Connecticut Sports Betting
Connecticut Gov. Ned Lamont in late May 2021 signed the state's gaming compact legislation, which opened the door for legal online and retail betting in the state. Stakeholders are hoping for a Fall 2021 launch. The Mashantucket Pequots have partnered with DraftKings and the Mohegans with Fanduel. The bill Lamont signed enacted the tribal gaming compact and also permitted the Connecticut Lottery to open one online sportsbook and up to 15 retail books. The lottery is now accepting final bids to be its exclusive sportsbook operator with a final decision is expected later this summer.
Sportsbook Offers
Win $200 if Team USA Wins a Gold Medal
Claim Now
Make a $20+ bet on the Olympics
Win $200 if USA wins gold in any event
New users in CO, NJ, IN, IA, MI
Bet on the Summer Games, Get $100 FREE!
Claim Now
New users only; $20 min. deposit
Bet $1, Win $100 if USA Wins a Medal
Claim Now
Bet $1 on ANY Olympic event
Win $100 if USA wins a medal that day
Highlights
Connecticut Gov. Ned Lamont Signs State Gaming Compact to Legalize Sports Betting
Connecticut Gov. Ned Lamont has signed the state's gaming compact legislation on Thursday, paving the way for legal online and retail betting in the state. Sportsbook operators still must pass through several more regulatory steps before legal wagering can begin, but stakeholders are hoping for a Fall 2021 launch.
Connecticut Senate Passes Sports Betting Legislation, Looks to Launch Ahead of 2021 NFL Season
The Connecticut Senate passed legislation shortly before midnight that will expand the state's tribal gaming options and allow for online and retail sports betting. The bill would enact a new compact between the government and the state's gaming tribes once signed into law by Gov. Ned Lamont, who has championed the deal.
Connecticut Online Sports Betting Clears Most Important Hurdle
Connecticut online sports betting seems like a done deal after Gov. Ned Lamont and the state's two gaming tribes reached a groundbreaking deal to bring online gaming to the state.
Gov. Ned Lamont, Mohegan Tribe Reach Agreement on Sports Betting, Online Gaming
In a press release from Connecticut Gov. Ned Lamont, it was announced an agreement was made with the Mohegan Tribe that would allow for sports wagering and online gaming. The next step of the process would be an agreement with the Pequot Tribe.
Gov. Ned Lamont Working to Legalize Sports Betting and Internet Gaming
Gov. Ned Lamont said in his budget address that he is working with the Mashantucket Pequot and Mohegan tribes to expand upon their current gaming agreements and legalize both sports betting and online gaming.
Connecticut Sports Betting Launch Could Come After NFL Opener
Locations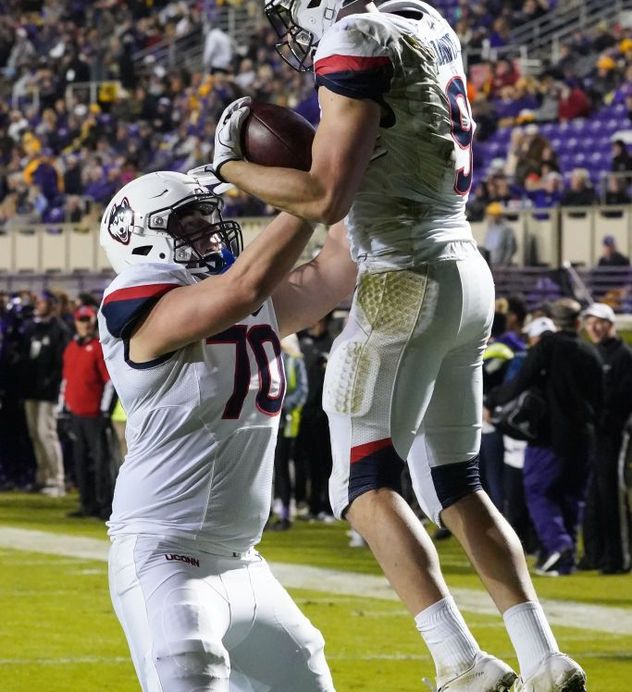 Connecticut Sports Betting
How Connecticut Sports Betting Compares
We graded Connecticut on its sports betting bill and experience relative to other states.
Connecticut Sports Betting Grading Card:

We'll evaluate Connecticut's sports betting bill as it becomes available. Sports betting bill analysis TBD.
Connecticut Sports Betting Background
Connecticut sports bettors are on the cusp of being able to legally bet on the New York Giants, the Jets, the Knicks and much more after Gov. Ned Lamont signed the state's gaming compact legislation in May 2021.
Sports betting has slowly gained traction since the Supreme Court struck down the federal ban back in 2018, with Gov. Ned Lamont and his predecessor both attempting to reach agreements with the Mohegan and Mashantucket Pequot tribes to no avail. In the wake of COVID-19 shutting down both casinos in Connecticut and the government falling into a budget deficit, both sides became more open toward a deal.
That relatively quick turnaround is all the more impressive considering Connecticut's prior multiyear impasse to strike an accord. Then earlier this year, Lamont, the state's two gaming tribes and the Connecticut Lottery announced a groundbreaking deal to would make Connecticut the first competitive sports betting market in New England. This agreement allows for up to 15 retail sportsbook locations run through the Connecticut Lottery.
The gaming compact will allow the Pequot and the Mohegans to open and regulate retail sportsbooks at their Foxwoods and Mohegan Sun casinos, respectively. The Mashantucket Pequots have partnered with DraftKings and the Mohegans with Fanduel. Additionally, the tribes agreed to pause plans for a new joint casino in East Windsor.
The 2021 gaming bill prohibits the lottery from partnering with any sportsbook directly branded under an existing physical casino. That would seemingly exclude Caesars, MGM (BetMGM), Golden Nugget, Hard Rock and Wynn. Like with the two tribal digital sportsbooks, eligible bettors age 21 and up who are physically located in Connecticut may place a mobile bet within state lines. The lottery has not announced any retail locations yet, but it is required by the gaming bill to open at least one sportsbook in Hartford and Bridgeport. Moreover, the lottery cannot open any location within 25 miles of the two tribal casinos.
State regulators and the lottery are working to open the first retail books by this fall. Not all 15 will go live by the end of the year, and it's too early to tell when or how many will open.
New Hampshire (DraftKings) and Rhode Island (William Hill) have de facto monopolies — and as sports betting bills still linger in Massachusetts, Vermont and Maine, Connecticut is on the cusp of New England's first competitive market. Connecticut officials believe this compromise approach between competing gaming interests could be a model for the region and nation overall.
Connecticut Sports Betting Tips
Sports Betting for Beginners
New to sports betting? Check out our 11 sports betting tips for beginners so you can get started placing bets, whether you want to bet on the Huskies or New Haven's Bulldogs.
Sports Betting Glossary
The sports betting lexicon is vast and sometimes confusing, especially to new bettors. Check out our sports betting glossary to get up to speed with every term you might need to know.
Sports Betting Mistakes to Avoid
Betting on your favorite teams like the Connecticut Sun or the Whalers might seem like a no-brainer, but you need to be responsible if you're going to sustain in the sports betting world.
Here are nine mistakes to avoid.
Connecticut Teams to Bet on
Pro Sports Teams
Connecticut does not have a men's professional sports franchise. The state used to have an NHL team, the Hartford Whalers, but the franchise would move to North Carolina in 1997. Connecticut does field a WNBA franchise, its lone professional sports team.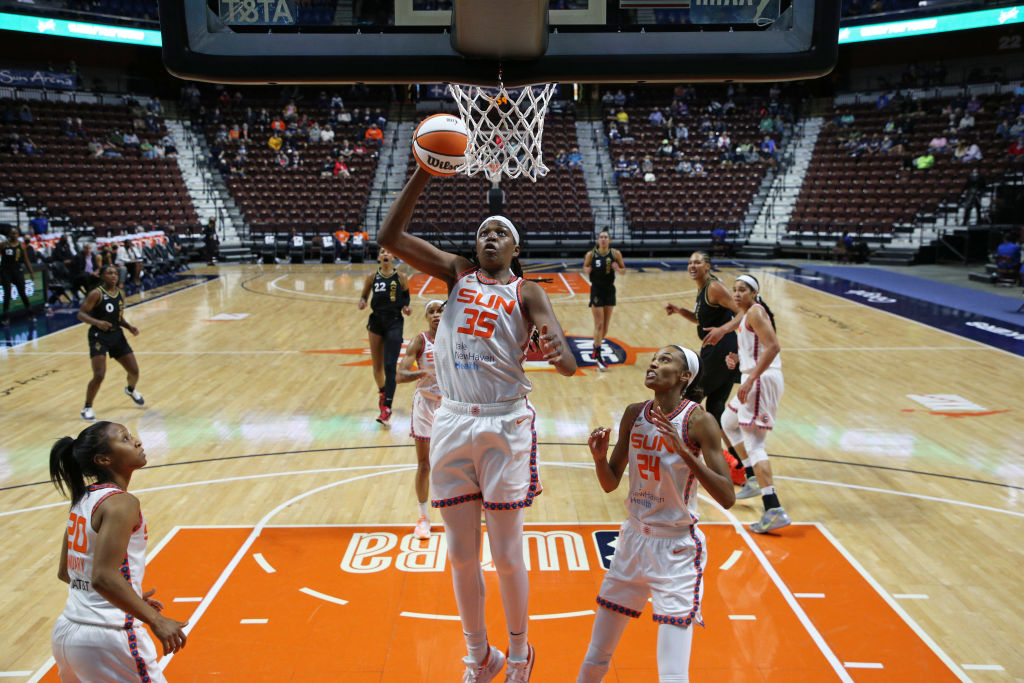 WNBA Betting in Connecticut
Connecticut Sun
Official Connecticut Sun Website | Schedule | Roster
The Connecticut Sun joined the WNBA as an expansion team in 1999, originally as the Orlando Miracle. The franchise would be sold to the Mohegan Indian tribe and relocated to Connecticut in 2003.
The Sun struggled before its rebranding, making the playoffs just once in four seasons. Since then, the franchise has made the playoffs 12 times including three WNBA Finals appearances. They would lose all three. The Sun has made four straight playoff appearances to date under head coach Curt Miller and play its home games at Mohegan Sun Arena.
College Sports Teams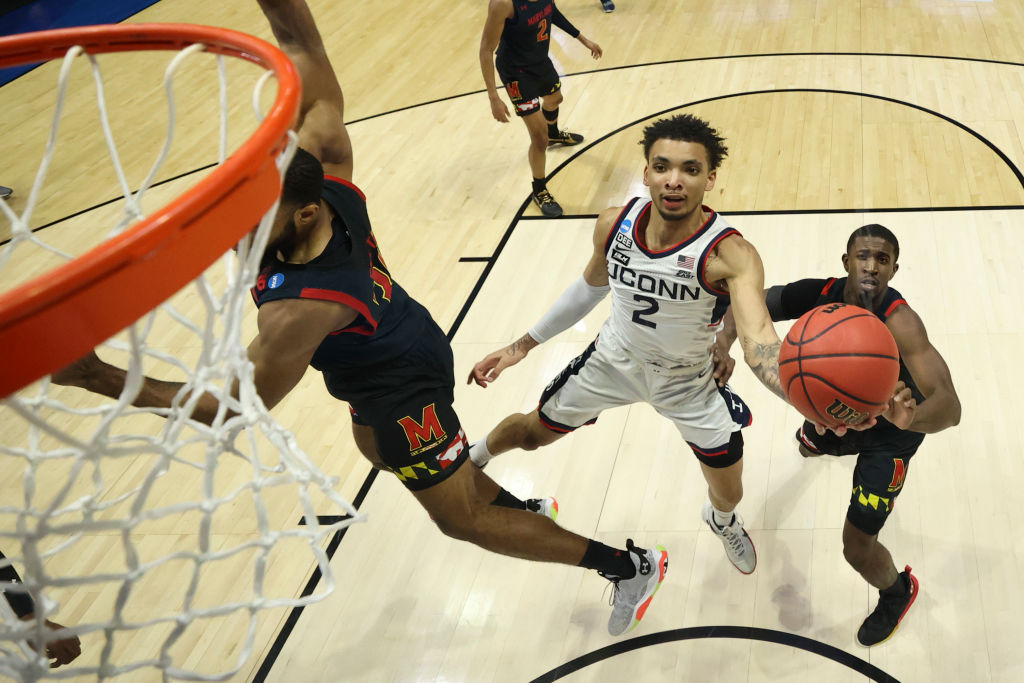 College Football Betting in Connecticut
Connecticut Huskies Football
Official Connecticut Huskies Website | Schedule | Roster
The only Division I FBS football program in Connecticut, the Huskies currently compete as an independent. Originally competing at the FCS level, UConn began the two-year transition in 2000 and would later join the Big East in 2004. They moved to the American Athletic Conference in 2013.
Despite its struggles over the last decade, UConn has appeared in six bowl games and won two Big East championships, in 2007 and 2010. The Huskies are coached by Randy Edsall, in his second stint at the helm, and play home games at Pratt & Whitney Stadium at Rentschler Field. Their 2020 season was canceled due to COVID-19.
Connecticut Huskies Rivalry: vs. UMass Minutemen. There aren't many heated rivals for the Huskies since they remain the only Division I-A football program in the state. But their rivalry against UMass started back in 1897, was held yearly from 1953-99, and was revived in 2018. The annual bout ended with Connecticut's move to the FBS level in 2000, with UMass making the same transition 11 years later. Both schools currently compete as independents with the Huskies winning its recent 2019 matchup, 56-35.
Recommended resource to help you bet smartly on football in Connecticut:
College Basketball Betting in Connecticut
Connecticut Huskies Men's Basketball
Official Connecticut Huskies Website | Schedule | Roster
One of the most storied basketball programs of all time, Connecticut is a four-time National Champion with 33 NCAA Tournament appearances. The Huskies have the most Big East regular-season championships — 10 — and last won the NCAA Tournament in 2014, becoming the first-ever No. 7 seed to win the championship. They defeated No. 8 seed Kentucky, 60-54, on the back of star point guard Shabazz Napier's 24 points.
UConn is currently coached by Dan Hurley and will compete in the 2021 NCAA Tournament as a No. 7 seed. The Huskies rejoined the Big East this season and play home games at Harry A. Gampel Pavilion.
Connecticut Huskies Rivalry #1: vs. Georgetown Hoyas. At the height of the Big East in the 1980s and 90s, this rivalry had decades of dominance from one another. Georgetown's 2021 Big East Tournament championship gave the program a conference-record eight, separating itself from Connecticut (seven). Each team has once held a double-digit win streak at one point over the 68-game series that has been rekindled since the Huskies' move back to the Big East in 2021. UConn has won the last two over the Hoyas.
Connecticut Huskies Rivalry #2: vs. Villanova Wildcats. Stretching out over 80 years, this rivalry is only going to increase in intensity now that Connecticut is back in the Big East. The two programs have combined for five National Championships since the 2009 season and even faced each other in the 2014 NCAA Tournament. The Huskies would upset No. 2-seeded Villanova en route to its last championship. The Wildcats hold a 37-30 all-time series lead including an eight-point win in their most recent bout.
Yale Bulldogs Men's Basketball
Official Yale Bulldogs Website | Schedule | Roster
Established in 1896, Yale competes in the Ivy League where the program has won seven championships and made five NCAA Tournament appearances. Their last came in 2019, a five-point loss to LSU. Perhaps most notable is their first and only NCAA Tournament win, a 79-75 upset over No. 5 seed Baylor. The Ivy League canceled its 2020-21 season, leaving Yale as defending champions. The Bulldogs are coached by longtime head coach James Jones and play home games at Payne Whitney Gymnasium.
Yale Bulldogs Rivalry: vs. Harvard Crimson. This is a long-storied rivalry that has only heated up in the last decade with both programs becoming the premier teams in the Ivy League. Only once since 2011 has a team not named Harvard or Yale won the regular-season title. The Bulldogs defeated Harvard in the Ivy League championship in 2019 but have dropped both games since.
Central Connecticut State Blue Devils Men's Basketball
Official CCSU Blue Devils Website | Schedule | Roster
Central Connecticut State made the transition to the Division I level in 1986 and has competed in the Northeast Conference since 1997. The Blue Devils have made three NCAA Tournament appearances, all first-round exits. Their last appearance came in 2007, a loss to No. 1 seed Ohio State. Central Connecticut State plays its home games at William H. Detrick Gymnasium and does not have a head coach after the recent firing of Donyell Marshall. He finished his five-year stint with an overall record of 40-104.
Central Connecticut State Blue Devils Rivalry: vs. Hartford Hawks. Despite competing in separate conferences, this in-state rivalry became an annual nonconference matchup in 2010. The campuses are 10 miles apart and since both joined the Division I level, CCSU and Hartford have played 21 times. Despite the Hawks' two-game win streak, the Blue Devils hold an 11-10 series lead.
Hartford Hawks Men's Basketball
Official Hartford Hawks Website | Schedule | Roster
The Hartford Hawks secured its first-ever NCAA Tournament berth in 2021, a 60-54 win over UMass Lowell in the America East championship. Since joining the Division I level in 1984, Hartford has largely struggled, never winning a regular-season conference championship. The Hawks are led by 11th-year head coach John Gallagher and play home games at Chase Arena at Reich Family Pavilion.
Hartford Hawks Rivalry: vs. Central Connecticut State Blue Devils. This rivalry has been fueled by proximity and extends back to 1958 when the programs met at the Division II level. Despite Hartford competing in the America East and CCSU the NEC, the two manage to fit in an annual matchup that has been controlled by Hartford in recent years.
Fairfield Stags Men's Basketball
Official Fairfield Stags Website | Schedule | Roster
Fairfield competes in the Metro Atlantic Athletic Conference where they have won three conference tournaments, including two straight in 1986-87. The Stags have never made it out of the first round of the NCAA Tournament, their last appearance coming in 1997. They were up seven at halftime against No. 1 seed North Carolina but fell short of the upset bid, losing by eight. The Stags are led by second-year head coach Jay Young and play home games at Alumni Hall on campus.
Fairfield Stags Rivalry: vs. Quinnipiac Bobcats. Though not as heated as other rivalries, the two campuses are separated by just 30 miles. Quinnipiac and Fairfield are conference rivals as well, facing one another twice a season. The two split this year's series.
Quinnipiac Bobcats Men's Basketball
Official Quinnipiac Bobcats Website | Schedule | Roster
Since its move to the Division I level in 1998, Quinnipiac has never made the NCAA Tournament. The Bobcats did win a regular-season Northeast Conference championship in 2009 but would later fall in the conference tournament finals by two to Robert Morris. The program received a National Invitation Tournament (NIT) bid that season. Quinnipiac transitioned to the Metro Atlantic Athletic Conference in 2013 and is now coached by Baker Dunleavy. The Bobcats play home games at TD Bank Sports Center on campus.
Quinnipiac Bobcats Rivalry: vs. Fairfield Stags. The Bobcats hold an all-time series lead over the Stags and have won three of the last four matchups. The in-state rivalry fueled by proximity started after Quinnipiac's move to the MAAC in 2013.
Sacred Heart Pioneers Men's Basketball
Official Sacred Heart Pioneers Website | Schedule | Roster
Sacred Heart men's basketball joined the Northeast Conference when it made the jump up to Division I in 1999. The Pioneers have yet to make an NCAA Tournament appearance since that transition but did win the 1986 Division II championship. Sacred Heart is coached by Anthony Latina and plays home games at William H. Pitt Center.
Sacred Heart Pioneers Rivalry: vs. Central Connecticut State Blue Devils. This Northeast Conference and in-state rivalry has been dominated by Sacred Heart in recent years. The programs face each other twice a season as conference rivals with the Pioneers sweeping 2021. Despite Sacred Heart on a 12-game win streak over CCSU, the Blue Devils hold the all-time series lead.
Recommended resources to help you bet smartly on college basketball in Connecticut:
NCAA Division I Football & Basketball
NCAA Division I Basketball Only
Yale Bulldogs
Central Connecticut Blue Devils
Hartford Hawks
Fairfield Stags
Quinnipiac Bobcats
Sacred Heart Pioneers
Other Events
The Travelers Championship
The Travelers Championship is held at TPC River Highlands and has taken place since 1952. The course stretches across 6,844 yards with a par of 70. It is normally held in June with a prize fund of $7.2 million. Dustin Johnson was the 2020 winner, edging out Kevin Streelman by a stroke with a score of -19.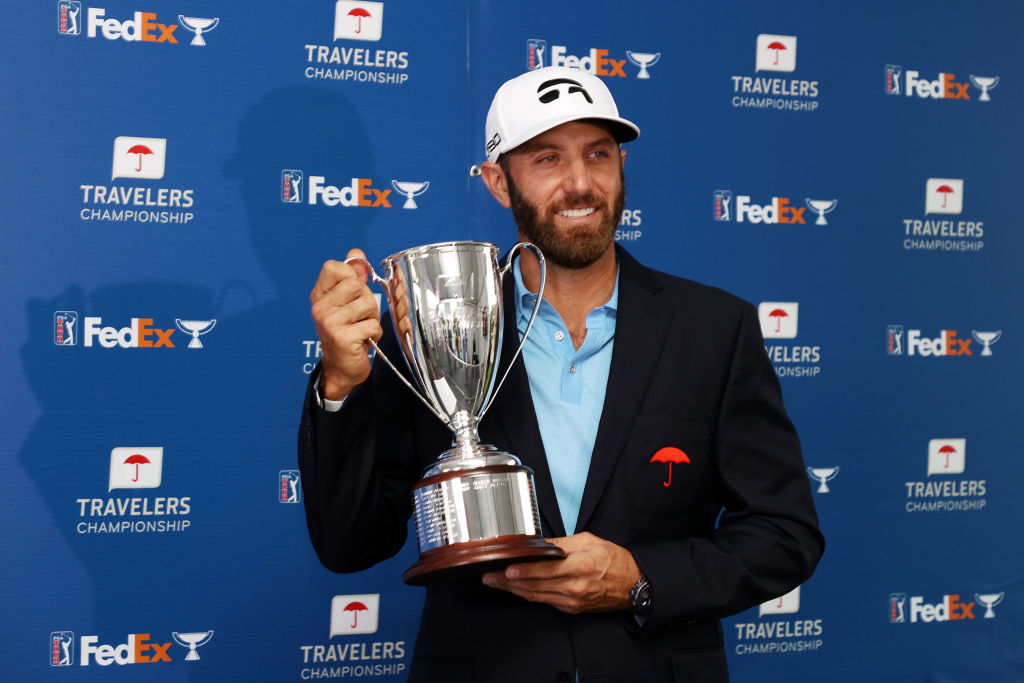 More Reading on Connecticut
Gov. Lamont & Mohegan Tribe Agreement. This announces a major step toward statewide legalization of sports betting and includes the main parts of the agreement in place between Gov. Ned Lamont and the Mohegan Tribe.
Additional Sports News
To supplement Action, you can find additional sports news coverage at the Hartford Courant, New Haven Register and The Day.
Connecticut Sports Betting FAQ
Is it legal to bet on sports in Connecticut?
When will online sports betting be legal in Connecticut?
Who can operate online sports betting and internet gaming?
What tax rate is paid by the Connecticut casinos and tribes for onsite sports betting?
How old do you have to be to bet in Connecticut?
Will it be legal to bet on college sports in Connecticut?
Which sportsbooks will be available in Connecticut?
Will Bovada be legal in Connecticut?