New York Sports Betting: What Comes After Andrew Cuomo's Support For Online Wagering, What A Lottery Would Mean, More
Credit:
Lev Radin/Pacific Press/LightRocket via Getty Images. Pictured: New York Governor Andrew Cuomo
New York Governor Andrew Cuomo shook up the sports betting world on Wednesday when he endorsed mobile sports betting for his state. But hours after his newfound online betting support leaked following years on the sideline, he again shocked the industry by supporting a single-source model.
The scourge of the nascent U.S. sports betting industry, Cuomo's expressed support for a single-vendor, lottery-run model in Wednesday's press conference sent shockwaves through what could be the nation's single-most lucrative sports betting market.
With the complex legislative process still in its earliest stages, the nation's leading sports betting stakeholders are now hoping that Cuomo's announcement is just the first step toward the type of multi-operator sports betting model many of them had spent years pursuing.
"I wouldn't read too much into a single statement," Yaniv Sherman, Senior Vice President, Head of U.S at 888 Holdings, told the Action Network. "I think the key is now to punt it back to the gaming commission and policymakers, then get something acceptable with the governor's office and then find something that makes it work."
More Details Expected Next Week
Cuomo is expected to reiterate support for mobile sports betting at his State of the State address next Monday. One of a myriad of issues Cuomo will likely discuss as he lays out his plans for New York in the coming year, it could help clarify his stance on legal betting, including his intentions for a lottery commission-controlled operation.
More critically, Cuomo's budget proposal is expected as early as next week. That will help lay out key legislative imperatives for his envisioned online sports betting market — part of the legal framework that must be resolved before New Yorkers can place a legal online bet.
According to his press release on Wednesday, Cuomo wants a single provider for statewide mobile betting to be bid among the state's commercial casinos' current retail sportsbook operators. If that is exclusively limited to the four upstate commercial casinos — whose creation Cuomo championed back in 2011 — the only bidders would be:
DraftKings: Partnered with del Lago Resort in Waterloo
IGT: Partnered with Resorts World Catskills in Monticello
BetRivers: Partnered with Rivers Casino & Resort in Schenectady
FanDuel: Partnered with Tioga Downs & Casinos in Nichols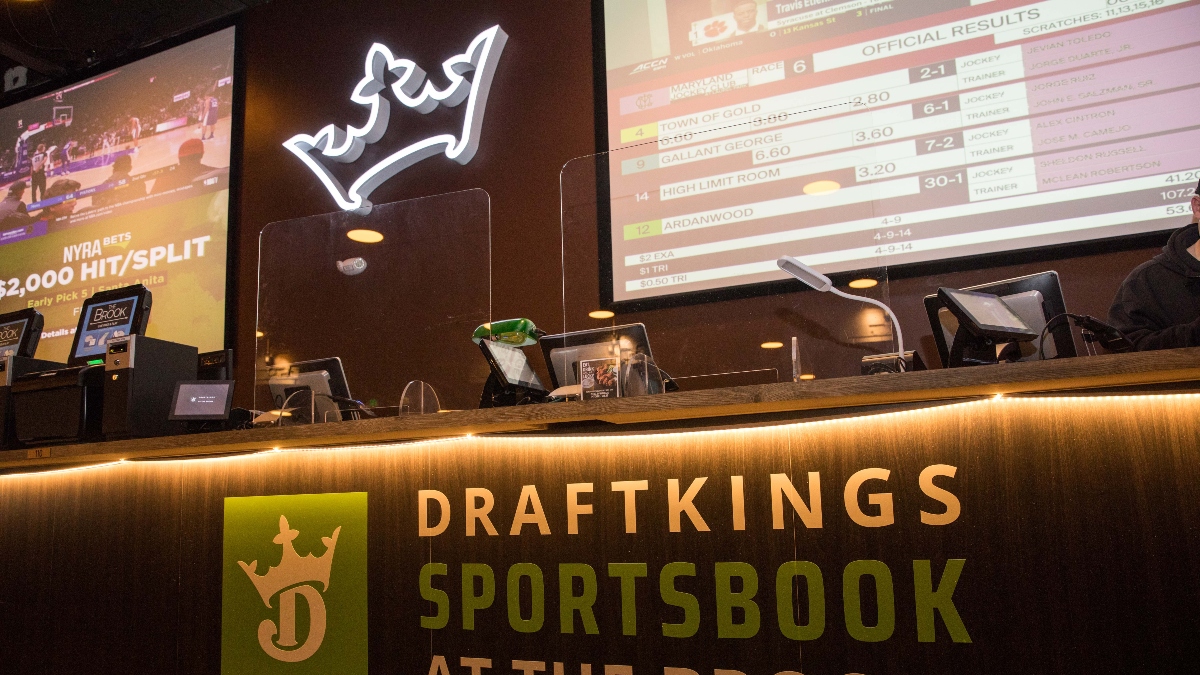 While that could excite that quartet, it would surely anger the state's nearly two-dozen Native American casinos and hybrid horse track/casino "racinos," several of which already operate retail sportsbooks.
It would also keep other top brands such as Penn National's Barstool Sportsbook, PointsBet, Bet365, William Hill and many others from even getting a shot at operating online sports betting in New York.
Most of the current retail sportsbooks, which are relatively small revenue generators, have opened with agreements already in place to offer far more lucrative mobile sportsbooks once they have the green light from the government. MGM even acquired the Yonkers Raceway & Empire City Casino in part so that it would give itself an anchor into the online gaming market for its BetMGM mobile app, Sherman said.
Sherman said those stakeholders will be a major presence in Albany if and when Cuomo's sports betting proposal comes before the legislature.
"There are some key operators that could be locked out under a lottery model that I'm sure are working diligently to get in," Sherman said.
Single-Provider Model Issues
This sole-source plan would upset all sportsbook operators (beyond the winning bidder) and has already drawn scrutiny from industry advocates at large.
Cuomo argued on Wednesday that the sole-source model would provide 10 times the direct tax revenues as a multi-operator model, saying a competitive model benefits casinos, while a lone provider benefits state coffers. This view has been rejected by industry stakeholders, pointing to struggling markets in Oregon and Washington D.C., both of which allow only a single, lottery-controlled legal option for mobile betting.
"If you want to maximize revenues you want to create a competitive market, not one walled off in a garden all its own that's simply run by the lottery," Sherman said.
Virginia and Tennessee are both technically under their respective state lottery's purviews but are merely the regulatory bodies (not lone providers), and each allows a competitive, multi-operator marketplace. New Hampshire's 2019 sports betting law permitted multiple operators, but DraftKings outbid all competitors for a de facto online sports betting monopoly.
The problem with even that New Hampshire approach, Sherman said, is that it still doesn't attract enough customers away from the black market.
For example, a solitary provider that gives 45% of its revenue to a state government may seem more enticing than a group of sportsbooks that all give 15% or less. But in the long term, the individual provider is not able to keep up with the far larger black market of offshore sites and unlicensed bookies.
Sherman said it requires competing options with many top sports betting brands in order for sports betting to be financially worth pursuing for the government, as well as both sportsbooks and their customers.
"I hope we don't end up with lottery," Sherman said. "It's a lose-lose situation, especially for the people of New York."
Legislative Debates Await
Sherman said he believed the single-operator plan is just the starting point for negotiations, partially because it already faces massive headwinds in the statehouse. Advocates have spent years crafting a competitive online marketplace that would allow commercial, Native American and racino gaming centers — as well as sporting venues — to apply for at least one mobile license.
Cuomo's fellow Democrats in the state legislature have largely spearheaded sports betting efforts in recent years, only to be thwarted when the governor dismissed online sports betting's revenue potential and argued it needed a constitutional amendment to be conducted in the first place. Now facing the largest budget gap in state history, Cuomo is pursuing online sports betting, marijuana legalization and nearly any other avenue that could generate revenues without more painful spending cuts.
It remains to be seen whether the lawmakers Cuomo kept at bay for so long will warm to a model counterintuitive to their long-sought-after plans.
New York law requires budget finalization by April 1, giving lawmakers limited time to figure out not just sports betting, but a host of more financially consequential decisions. Even Cuomo's projection of $500 million in sports betting tax revenue is just a small part of the estimated $15 billion budget deficit New York officials will have to resolve in the coming months.
Despite these challenges, Cuomo's endorsement is a step in the right direction, Sherman said. The key now comes to legislating a competitive online market — a process that is just beginning.
"We were in pregame before now," Sherman said. "Now we're in the first inning."
How would you rate this article?