LIVE
New York Sports Betting
NY Online Sportsbook Apps & Promo Offers 2022

Last updated by Steve Petrella: January 26, 2022
NY online sports betting is here! After legalizing retail betting in 2019, mobile betting launched in The Empire State on Saturday, Jan. 8, 2022. This came before the start of the NFL playoffs (Wild Card Weekend began Saturday, Jan. 15) and in advance of Super Bowl LVI on Feb. 13.
Top-rated sportsbook BetMGM is now live and offering a $1,000 risk-free bet to new users! BetMGM also offers BetSync, a product that automatically tracks bets made at BetMGM in The Action Network app. Four sportsbook apps went live during the initial launch: Caesars, FanDuel, DraftKings and BetRivers, approved by the New York State Gaming Commission.
Read on for available promo offers from legal sportsbooks, betting type restrictions and insight into betting local teams paired with educational resources for sports bettors.
New York Sportsbook Offers
NY Sports Betting Key Takeaways
⚖️ Is sports betting in New York legal?

Yes! Mobile and retail sports betting (i.e., in-person) is legal. Legal mobile sports betting launched in New York on Saturday, Jan. 8.

💸 What are the requirements to bet online in NY?

You must be 21+ years of age and physically in the state (verifiable by your mobile device's geolocation tech or a downloadable desktop plugin) to place wagers from your phone.

📒 What mobile sportsbooks are available in NY?

BetMGM, FanDuel, DraftKings, Rush Street Interactive (BetRivers), Caesars, and PointsBet. are available. Other sportsbooks are expected online soon.

🏈 What sports will I be able to bet on in New York?

You will be able to bet on

all the major American league sports

(NFL, NBA, MLB, MLS, NHL) and more such as European basketball leagues, cricket and rugby.
After a much-anticipated wait, New Yorkers are finally able to bet on their favorite teams like the Yankees and Knicks from the convenience of their couches at home.
Where to Play: NY's Five Legal Online Sportsbooks, Ranked
Nine books were granted licenses, but four books met the full regulatory requirements and went live on Saturday, Jan, 8, 2022. Those sportsbooks are Caesars, DraftKings, FanDuel and BetRivers — each with sign-up bonus offers. BetMGM came online on Jan. 17, 2022. PointsBet is getting close to a full online launch as of Jan. 25, 2022. Make the most of your sign-up offer with some "bonus maximization" strategy tips.
#1: BetMGM Sportsbook NY
| | |
| --- | --- |
| ✍️ Sign-up Offer: | |
| 💸 BetMGM NY Promo Code: | ACTION |
| 💳 Minimum Deposit: | $10.00 |
| 🤓 Expert Review & Rating: | 9.8/10: BetMGM Review |
| 🔥 Highlights: | BetSync bet tracking |
| ✅ Recommended for: | NFL and NBA bettors |
The King of Sportsbooks launched in the Empire State on Monday, Jan. 17. Notably, BetMGM (and Caesars) partnered with MSG ahead of the big launch day. This sports betting partnership includes brand exposure inside MSG, digital brand exposure across social media channels, exclusive events and promotion through live MSG Network shows. Additionally, BetMGM landed a few deals within the past two years to increase its reach in the sportsbook market. They partnered with the NBA, Turner Sports, Yahoo Sports, Bleacher Report and Action to launch NBABet, which provides daily odds, highlights and insights on NBA League Pass, NBA TV and Twitter. As one of the leading sportsbooks in the U.S., expect BetMGM to have exciting new promos for the NFL and NBA.
#2:

DraftKings Sportsbook NY
| | |
| --- | --- |
| ✍️ Sign-up Offer: | |
| 💸 DraftKings NY Promo Code: | None Required |
| 💳 Minimum Deposit: | $5.00 |
| 🤓 Expert Review & Rating: | 9.8/10: DraftKings Review |
| 🔥 Highlights: | Universal wallet, First to market in the U.S. on some NFL props |
| ✅ Recommended for: | Prop bettors, college football fans |
Among the leaders in sportsbooks around the U.S., DraftKings has officially launched in NY. Additionally, DraftKings recently became an official co-partner of the NBA (with FanDuel), providing odds, featured games and highlights through existing social media platforms. Many bettors are already familiar via DFS prominence or their Del Lago location. A nice feature: the DK app is consistent nationwide. Conveniently, there is no need to download new, state-specific betting apps as you travel to other states with legal betting to place wagers. Your betting records centralize in one place.
#3: Caesars Sportsbook NY
✍️ Sign-up Offer:
💸 Caesars NY Promo Code:

A

CTIONCZR

💳 Minimum Deposit:
$50.00
🤓 Expert Review & Rating:

9.4/10: Caesars Review

🔥 Highlights:
Generous promos and rewards
✅ Recommended for:
Travelers
Caesars already boasts a three-casino foothold in upstate New York, so there's local familiarity. In anticipation of mobile betting in November 2021, Caesars struck a deal with MSG, instantly giving them (and BetMGM) an advantage over other legalized sportsbooks in New York. This deal includes a sports betting partnership, brand exposure inside MSG, digital brand exposure across social media channels, exclusive events and promotion through live MSG Network shows. Additionally, Caesars will premiere two shows featuring their very own ambassador, JB Smoove, called "One Course with JB Smoove" and bring back the "Four Courses with JB Smoove" series. Caesars will continue to be among the market leaders as they will also have their own personalized sports betting space at The Mecca of Sports by 2022 or 2023.
#4: FanDuel Sportsbook NY
| | |
| --- | --- |
| ✍️ Sign-up Offer: | |
| 💸 FanDuel Promo Code: | None Required |
| 💳 Minimum Deposit: | $10.00 |
| 🤓 Expert Review & Rating: | 9.5/10: FanDuel Review |
| 🔥 Highlights: | Sleek app experience, Refer-a-friend programs, and odds boost offerings |
| ✅ Recommended for: | Fantasy, NBA and NFL fans |
New Yorkers may already be familiar with FanDuel from DFS or their casino. But there's so much more to come! As an official partner of Genius Sports and the NFL, FanDuel Sportsbook provides users with exclusive content and data from Next Gen Stats, the NFL's official data feed. Furthermore, FanDuel recently upgraded their existing partnership with the NBA by becoming an exclusive betting presenter of NBABet. This deal allows bettors to find FanDuel's live odds in the "NBABet" section of the NBA's official site. Lastly, the Buffalo Bills and FanDuel Group announced a multi-year partnership, designating FanDuel as an official mobile sports betting partner leading up to the NY sports betting launch. FanDuel will gain access to a range of media assets, including TV and radio spots to engage Bills fans and in-game signage and activations at Buffalo's Highmark Stadium.
#5:BetRivers Sportsbook NY
| | |
| --- | --- |
| ✍️ Sign-up Offer: | |
| 💸 BetRivers NY Promo Code: | ACTION |
| 💳 Minimum Deposit: | $10.00 |
| 🤓 Expert Review & Rating: | 9.1/10: BetRivers Review |
| 🔥 Highlights: | Rapid payouts |
| ✅ Recommended for: | Bettors that may need real-time support, savvy line shoppers, parlay betting |
In addition to their partnership with the Chicago Bears and Rivers Casino, BetRivers made the cut for the first wave of legalized sportsbooks to launch in early January. Their parent company, Rush Street Interactive, will look to create new partnerships to further establish a localized footprint beyond the initial casino in Schenectady, NY.
TBD:

PointsBet Sportsbook NY - Sign-up offer coming soon
✍️ Sign-up Offer:
TBD
💸 Promo Code:
TBD
💳 Minimum Deposit:
TBD
🤓 Expert Review & Rating:

9.7/10: PointsBet Review

🔥 Highlights:
BetSync &

PointsBetting

✅ Recommended for:
Parlay Betting
As an official partner of the NFL, NHLAA, Curling Canada, NASCAR, and the PGA Tour, users can bet on a variety of sports on PointsBet's online sports betting as of Jan. 25, 2022. The Australian-based sportsbook is also a partner of Genius Sports, allowing them to provide official NFL data and content for its users. Expect PointsBetting, the book's unique score-betting approach, to be a hit in NY moving forward.
Sportsbooks Available in NY Sometime Soon, but Not Yet
The following books received licenses but are not fully authorized to launch. They will be permitted to start accepting bets on a "rolling basis," per the gaming commission. It shouldn't be long before the other approved books go live, including Resorts World, BallyBet and WynnBet.
Bally Bet Sportsbook
In early 2022, the Providence, Rhode Island-based gaming and entertainment company will become live in its fifth state. Bally Bet will offer their users Bally Rewards and Bally Blitz — an exclusive football-based game that will be a great option in time for Super Bowl LVI on Feb. 13, 2022. Additionally, Bally Bet recently became the official partner of Major League Fishing, which allows Bass Pro Tour events to be streamed through their app.
Resorts World Sportsbook
Known for operating the only casino physically located in NYC, Resorts World will become a great hub for bettors. The Malaysian-based company will look to make its mark, especially since the casino is located right outside of JFK International Airport.
WynnBET Sportsbook
As a new official sports betting partner of the New York Jets, WynnBET will look to compete with other sportsbooks by offering a dedicated club space (the WynnBET Green Room) for bettors at MetLife Stadium, packed with live betting feeds and in-stadium promotions. Additionally, WynnBET has become an official presenting sponsor for the Jets Podcast Network, Jets Game Preview, and the SportsNet pre- and post-live shows.
Being Licensed vs. Going Live in New York

New York's licensing procedures differed from most other states. Sportsbooks teamed up to submit bids, and two consortiums were selected. The first group was DraftKings, FanDuel, Bally Sports and BetMGM. The second group consisted of PointsBet, Caesars, WynnBet, Kambi and Resorts World. These sportsbooks were approved for online operation for the next 10 years by the New York State Gaming Commission.

The books listed above were not all be online Saturday, but they were granted licenses and should be online soon. However, not everyone made the cut: Fanatics and Barstool/Penn National teamed up to bid together and lost. FOX Bet and bet365 will also be absent from the initial books in the mix. Also not receiving a license is theScore Bet, which is being acquired by Penn. Hopefully, these books will be granted licenses soon to further diversify bettor options.
What can I bet on in New York?
Now that mobile sportsbook apps are online, you have the option to wager on a range of bet types and sports leagues.
Legal Bet Types — Sports fans can bet a full range of bet types, including:
Available Sports — You can take advantage of the different bet types to wager on these sports legally:
Football:

NFL & CFL

Basketball: NBA, WNBA, European/international basketball leagues
Baseball: MLB
Hockey: NHL, international hockey leagues
Soccer: MLS, English Premier League, UEFA Champions League
College sports: NCAA football and basketball (except for New York state teams)
Golf: PGA Tour, LPGA Tour, PGA Tour Champions, PGA European
Auto Racing: IndyCar, NASCAR, Formula One
Additional market choices like boxing, tennis, rugby and more will also be offered at New York's sportsbooks.
What can't I bet on in New York?
Many local sports fans may ask: "Can I place wagers on college games involving NY teams like Syracuse, Army, Buffalo or St. John's?" Unfortunately, the answer is no, collegiate betting has special restrictions. Here is what is not allowed.
There is No Wagering on In-State College Teams ❌

What does this mean? You cannot bet on New York collegiate teams like Syracuse men's basketball or Army football. This applies to any New York collegiate team, whether they're playing in the state or not. However, you can bet on college teams outside of the state.
No Wagering on in-state Collegiate Events ❌

If there's a collegiate sporting event hosted in New York, New Yorkers can't legally bet on it, whether or not the teams are local. This means several bowl games, a host of neutral-site college basketball games, the Big East Tournament, Atlantic 10 Tournament, and some March Madness games over the next five years will be off-limits.
How to Sign up for a Sportsbook in NY
Ready to claim that one of the awesome NY offers? Here's how using BetMGM as an example.
Step 1. Click here to visit BetMGM and select NY. Click "Register" in the top right corner.
Step 2. Enter your personal details:
Email

Name

Date of Birth

Select a Unique User ID

Set a Secure Password

Last four digits of your SSN

Phone Number

Home Address
Step 3. Set Your Security Questions.
Step 4. Confirm your age and eligibility (you must be 21+ years old)
Step 5. Deposit, and you're set to start betting! BetMGM's minimum deposit amount is $10.
A plus about betting with a legal New york book like BetMGM is that you don't have to worry about withdrawing money safety and securely. That same assurance doesn't exist for offshore sportsbooks.
New York Sports Betting Tips

Sports Betting for Beginners
New to sports betting? Check out our betting education hub so you can get started placing bets with an understanding of basic concepts and tools. Learn how to bet Giants' and Jets' moneylines or Knicks' point spreads.

Sports Betting Glossary
The sports betting lexicon is vast and sometimes confusing, especially to new bettors. Check out our sports betting glossary to get up to speed with every term you might need to know.

Sports Betting Mistakes to Avoid
Betting on your favorite teams like the Bills and Nets might seem like a no-brainer, but you need to manage your bankroll if you're going to sustain in the sports betting world and keep things in balance. Here are some sports betting mistakes to avoid. Don't overreact to that crushing Yankees moneyline defeat or choose your heart over your head when it comes to the next Rangers game!
How New York Compares: The Sports Betting Report Card
We graded New York on its sports betting bill and experience relative to other states.
Mobile Apps
New York will have online betting soon through a variety sportsbook apps, which is a huge win for users in the state. The four retail casinos that previously offered sports betting were all at least an hour from New York City, and many much further. Illegal online betting continued to thrive over the last few years.
Deposit Options
New Yorkers will be able to sign up, deposit and bet all from their phones, a must for a lucrative betting market.
Competitive Prices
We're unsure how pricing will look given the 51% tax rate that will eat into operators' profits. It's possible sportsbooks start to bake in some of that cost into their odds. This was the fear in
Tennessee
because of its
minimum hold percentage
— which dictates that books must return at least 10% of every dollar wagered — but books have found creative ways to bake it into futures and parlays mainly, instead of making point spreads -120 instead of -110.
Market Coverage
New York won't be a completely open market, which does limit innovation, but nine sportsbooks — especially the biggest names in the industry — at the start is plenty for most users to line shop and find fun markets to bet. The disappointing hurdle is that the $20 million licensing fee will prevent scrappier, more unique companies from entering the market, like the low-fee
betting exchanges
starting to pop up in
New Jersey
.
New York's Legalization Timeline for Betting
It's been a long journey pushing legal NY sports betting past the goal line. We'll bet you care more about when you can start wagering than the legal history, but here are some of the important events along the way:
January 2022
PointsBet launches mobile sports betting. On Jan. 25, 2022, PointsBet officially became the sixth book to operate online in NY.

BetMGM enters the fold. On Jan. 17, 2022, BetMGM becomes the fifth book to come online in the state.

New York mobile sports betting launched Jan. 8 at 9 a.m. Betting is finally here! The New York State Gaming Commission announced on Jan. 6 that four approved sportsbooks could launch at 9 a.m. EST on Saturday, Jan. 8. Caesars, DraftKings, FanDuel and BetRivers are now live, opening the door for New Yorkers to be able to place their first legal mobile wagers in the state.
November 2021
New York officially publishes sports betting rules. The state cleared another regulatory hurdle this month when it released its official online sports betting rules in the "New York State Register". [NY Online Sports Betting Rules and Regulations, Nov. 24]

Nine companies are approved to operate in NY. Big-time players like FanDuel and BetMGM were chosen to operate sportsbooks within the state. The final revenue tax rate will be 51%, which is the highest among states where mobile sports betting is legal. [NBC New York, Nov. 9]

October 2021
A revenue tax matrix is proposed by the state. All applicants must agree to this proposed tax matrix before state officials decide which companies will be allowed to operate within the state. The tax rate would vary depending on how many operators the state allows, ranging from 35% to as high as 64%. The empty matrix is in the request for application, which can be found here.

September 2021
State officials decide to waive oral presentations from operators. This news is sure to speed up the rollout of mobile sports betting across the state. Sports betting is targeted to be live by Super Bowl LVI in February 2022. [Sept. 16]
August 2021
Gov Cuomo resigns. One day after the applications for mobile sports betting are released to the public, Gov. Andrew Cuomo announces his resignation. It's unclear if this will hinder the legalization process. [Where NY Betting Stands, Aug. 10]

NYS Gaming Commission announces all of the bids received by deadline. All applications for Mobile Sports Wagering Platform Providers are due Aug. 9, 2021, by 4 p.m., shortly after the deadline, the Gaming Commission releases the list of bids they've received. Some big names teamed up together to form super bids. [Applications, Aug. 9]
July 2021
New York State Gaming Commission outlines a scoring methodology for bidding process. The NYSGC releases their mobile sports betting Request for Applications, 8 days late. This includes a scoring system to help choose platform providers, with the max score being 75 through the points system, with 5 bonus points awarded for a revenue-sharing agreement with an in-state Native American tribe – maxing out at 80 possible points. [NYSGC doc, July 9]
April 2021
Cuomo signs mobile sports betting into law. Gov. Cuomo officially legalized online sports betting as part of the state's 2022 budget. [April 18]

New York approves mobile and online sports betting with Gov. Cuomo's now limited-operator, government-bid model. The plan will be passed as part of the state's $200 billion fiscal year 2022 budget. Many key details were not revealed. [Limited-Operator Model Approved, April 6]
March 2021
The State Assembly releases its annual budget proposal. The budget proposal includes mobile sports betting as a way for the government to generate tax revenue.
February 2021
New York sees record-setting month in sports betting. Following Cuomo's announcement on his plans to legalize mobile sports betting, the state's four retail sportsbooks had a combined record-setting $3.57 million in grossing revenue in January.
January 2021
Legislators release their 2021 online sports betting bill. Sen. Joe Addabbo Jr. and Assemblyman Gary Pretlow release their NY online sports betting bill, jointly filed as S 1183 and A 1257. The bill calls for two skins per licensee. This bill differs from Cuomo's expressed wishes of a lottery-style system which Cuomo believes will generate more funds for the state. [S 1183 and A 1257, Jan. 7]

Gov. Andrew Cuomo announces that he intends to legalize online sports betting. His plans include running mobile sports betting through the state lottery, similar to that of New Hampshire's model, as a means to generate tax revenue needed to help with the Covid-19 crisis and to prevent sweeping budget cuts. [NY Daily News, Jan. 6]
December 2020
Gov. Andrew Cuomo warms to online sports betting. Cuomo, in a brief offhand comment, mentions sports betting among possible solutions to the state's projected $15 billion budget shortfall. [Cuomo Hints at Sports Betting, Dec. 16]
June 2019
Retail sports betting begins. Retail sports betting opened their doors with Schenectady's Rivers Casino accepting their first sports bet, and seven additional retail sportsbooks opening since. [June 16]
New York Sports Betting Background
New York technically legalized retail sportsbooks as part of a voter-approved casino referendum in 2013, before the Supreme Court struck down the federal wagering ban in 2018.
The state's first sportsbooks opened their doors in 2019 but generated a small fraction of the handle from statewide mobile wagering markets in neighboring New Jersey and Pennsylvania as well as a growing number of other states. That's why the industry has eagerly watched New York's statewide mobile rollout, a process that should conclude by early 2022. Officials are projecting more than $1 billion in gross gaming revenue and $500 million in tax revenues annually, but reaching those lofty goals will not come without substantial work.
Former Gov. Andrew Cuomo, who championed the 2013 amendment that allowed for four upstate and three downstate casinos, largely resisted online sports betting. After facing dwindling revenues and rising costs from the COVID-19 pandemic in 2020, Cuomo unexpectedly embraced mobile sports betting in January 2021.
However, Cuomo opposed a competitive sports betting model similar to New Jersey's that would have allowed the state's commercial and tribal casinos to partner with multiple sportsbook brands. He instead backed a government-bid model similar to the system in New Hampshire, arguing it would generate more revenue for the state.
Cuomo's resignation announcement upended local politics but did not have much impact on the sports betting model the governor spearheaded, lawmakers have said. Cuomo and budget director Robert Mejia pushed the government bid model over lawmakers' objections, arguing it would generate the most possible tax revenue for the state. Current Lt. Gov. Kathy Hochul's administration will have no direct political investment in Cuomo's model and seems unlikely to have any further involvement in the process, a development lawmakers largely welcome.
Tax Rates in the Empire State Are Steep for Operators
Even as legal books, it won't be a lucrative market for most operators like DraftKings or BetRivers because of the 51% tax rate on profits imposed by the state. Keep in mind, nearby New Jersey has an 8.5% tax for in-person sports bets and a 13% tax for online and mobile sports bets.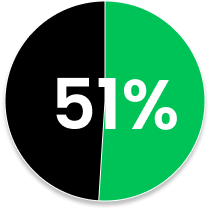 NY's aggressive tax rates limit the upside for operators, but the market is large
However, because of the massive population, cultural significance to the sports landscape and the hope (with legal backing) that the tax rate will decrease to 35% with 13 total operators in the mix, major books have wanted to be a part of the market from the beginning for its long-term potential.
In an April 2021 report on the state's fiscal budget, Thomas P. DiNapoli, the state's comptroller, asserted that the state is expected to generate $1.2 billion in gambling revenue within the next few years despite restrictions.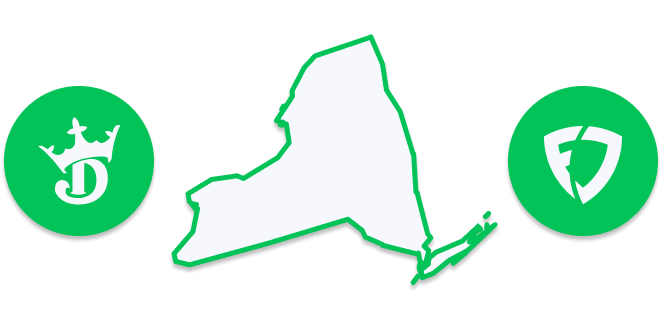 DFS in limbo
Daily Fantasy Sports is still legal in New York — for now. The New York Court of Appeals in October ordered for reargument in a current case that will determine if DFS games are skill or chance. Anti-gambling groups have sued the state arguing that a 2016 law that legalized DFS contests violates state law. The state passed the 2016 law on the grounds that DFS is not gambling, but rather games of skill.
The New York Supreme Court in 2018 ruled that DFS is illegal because it runs contrary to the state's ban on gambling. In its decision, the Supreme Court agreed with the state there was skill in picking a team, but DFS players "cannot control how the athletes on their teams will perform in the real-world sporting events." A six-person panel will determine the outcome, though the reargument has led some experts to believe the court is deadlocked on the issue.
New York is DraftKing's and FanDuel's second-largest market behind only California. If the New York Court of Appeals rules against the state, DraftKings and FanDuel will have to stop DFS operations. However, the state's expected introduction of online sports betting in early 2022 would help make up for the loss of DFS. A timeline for the resolution of this case has not been provided.
How do taxes work with sports betting winnings (or losses)?
Whether you play online on a mobile device or at a physical sportsbook in New York, all sports betting winnings (and other gambling, including fantasy football) above $600 a year are taxed and must be reported. That amount could come from one big bet or smaller bets that add up to $600. The other details:
Federal Taxes

The federal tax rate on gambling winnings is 24%. When you win large amounts, the payer will often withhold 24% at the time you cash out. The payer also will provide you with a W2-G form to record the transaction. What would be considered a large amount of money? It depends on the game you are playing. The magic number for slot machines is $1,200 and it is closer to $1,500 for keno. The number goes up to $5,000 for sweepstakes, gambling pools and lotteries.
State Taxes

State taxes are dependent on your variable income, and whether you file single or jointly. The state tax rates are as low as 4% and as high as 10.9%. Here is the breakdown of the New York state tax brackets:
| | | |
| --- | --- | --- |
| Tax Rate | Income if Single | Income if Married |
| 4% | $0 - $8,500 | $0 - $12,800 |
| 4.5% | $8,501 - $11,700 | $12,801 - $17,650 |
| 5.25% | $11,701 - $13,900 | $17,651 - $20,900 |
| 5.9% | $13,901 - $21,400 | $20,901 - $32,200 |
| 5.97% | $21,401 - $80,650 | $32,201 - $107,650 |
| 6.33% | $80,651 - $215,400 | $107,651 - $269,300 |
| 6.85% | $215,401 - $1,077,550 | $269,301 - $1,616,450 |
| 9.65% | $1,077,551 - $5,000,000 | $1,616,451 - $5,000,000 |
| 10.30% | $5,000,001 - $25,000,000 | $5,000,001 - $25,000,000 |
| 10.90% | $25,000,001 and up | $25,000,001 and up |
Deducting Losses

You can deduct sports betting losses, but only as an itemized deduction — foregoing the standard deduction that most people take. It may or may not be worth it to do so. Additionally, the losses you deduct can't be greater than the amount of gambling income you report.

Example: With $2,000 in winnings but $4,000 in losses, your deduction is limited to $2,000. You can't write off the other $2,000 you lost.

Gambling losses claimed up to the number of winnings are classified as "other itemized deductions" on your Schedule A Form 1040 come tax time with the IRS.

We recommend bettors keep receipts and detailed records on betting activity — one of the reasons online sportsbooks are great. They're kept by default and easy to access.
What About the Books?

Consumers are not the only ones that have to pay taxes on their winnings. The sportsbook operators must pay their fair share too, and in New York, the "fair share" is much greater than other states. The tax rate for sportsbook operators in New York is a whopping 51%. This rate is applied to the profit that the operators bring in. It is speculated that sportsbooks may try to make up this lost profit by offering worse odds and pricing to their consumers in New York.

Disclaimer: It is possible to cash out small profits for multiple trips if you play casino games such as blackjack and poker. Even if you are not served with a W2-G, it is YOUR responsibility to claim your winnings on Form 1040 when it is time to file your taxes.
New York Highlights
BetMGM Joins the Club in NY
BetMGM came online on Jan. 17, 2022. We're particularly excited about this because BetMGM exclusively offers BetSync in the state - a bet-tracking technology that means you never have to save picks and bets again when using The Action Network app.
Betting is now live in NY!
Rejoice! Mobile betting has finally arrived in New York. Caesars, FanDuel, DraftKings, and BetRivers kicked off the first day of legal betting with celebration from locals, particularly at The Action Network!
New York Online Sports Betting To Go Live Jan. 8
The New York Gaming Commission has announced that four sportsbooks will initially launch on Saturday, Jan. 8. The four books that have met the regulatory requirements and can go live are Caesars, DraftKings, FanDuel and BetRivers. The remaining approved books that will launch soon are PointsBet, BetMGM, Resorts World, BallyBet and WynnBet.
The First Nine Mobile Sportsbooks are Approved in New York
The NYSGC approves licenses for nine mobile sportsbook operators. Included are big names such as DraftKings, FanDuel, and BetMGM. The revenue that these operators bring in will be taxed at a rate of 51%, the highest of any state where mobile sports betting is legal. New York officials still plan for mobile books to accept bets by February 2022.
Applicants Must Agree to Proposed Tax Matrix
All mobile betting platforms that applied as an operator must agree to the state of New York's proposed rate matrix by 10/25/21. This tax rate is dependent on how many sportsbooks are allowed to operate in the state. Rates range anywhere from 35% to 64%.
New York State Gaming Commission Begins to Hear Presentations from Potential Sportsbook Operators
While sports betting legislation has been passed in the state of New York, there are still some details that need to be ironed out. The NYSGC needs to determine which companies will be able to operate their mobile books within the state. That process begins today with the NYSGC hearing proposals from many sportsbook operators nationwide. State officials are hopeful that sports betting will be available via mobile by February 2022.
Sports Betting Faces Uncertain Future Under Bid Model, Lawmakers Say
New York Sports Betting: What Comes Next for Online Bids?
Sen. Joseph Addabbo, who pushed for the competitive model, told The Action Network he thinks Gov. Cuomo's pending resignation will have little impact on the current sports betting system in the near future. With Cuomo out of office, lawmakers may expedite licensure for the three downstate casinos, which by the original 2013 referendum weren't allowed to offer full "Las Vegas-style" gaming until seven years after the upstate casinos were up and running.
Where New York Sports Betting Stands After Andrew Cuomo's Resignation
On the heels of an investigation that found he sexually harassed 11 women, New York Gov. Andrew Cuomo announced his resignation, only a day after the bids for the state's mobile sports gambling licenses went public. That timing has left some in the sports betting space to wonder whether the pace to introduce mobile sports betting within the Big Apple would slow was a result of Cuomo's resignation.
New York Sports Betting Applications: Big Names Dominate Bids
The nation's top sportsbooks have teamed together for one of the coveted New York online sports betting licenses. These conjoined bids — instead of separate, competing proposals — will likely favor America's more established companies and could see as many as nine customer-facing brands enter the market.
Cuomo Signs Mobile Sports Betting into Law
Gov. Andrew Cuomo officially legalized online sports betting as part of the state's sweeping 2022 budget legislation. New York bettors now await approval for the handful of online sportsbooks permitted to operate under the 2021 legislation.
Online Sports Betting Is Approved With Gov. Cuomo's Limited-Operator Model
New York Experiences Record-Setting Month in Sports Betting
On the back of Gov. Andrew Cuomo's comments surrounding the potential of legalizing mobile sports betting, New York's four retail sportsbooks experienced a combined record-setting $3.57 million in gross gaming revenue in January.
New York Lawmakers File Bill to Legalize Online Sports Betting
Sen. Joseph Addabbo and Assemblyman Gary Pretlow both filed bills on the legalization of online sports betting to the state Senate and Assembly, respectively. The bills, s1183 and a1257, include a 12% tax on gaming revenue and, unlike Cuomo's stance, would have the industry regulated by casinos rather than the state lottery.
Gov. Cuomo Eyes Legalization of Mobile Sports Betting in 2021
In his 2021 State of the State address, Gov. Andrew Cuomo announced his intentions of legalizing mobile sports betting in New York state, running the industry through the state lottery. He believes online sports betting will help combat the debt NY was hit with due to COVID-19.
Cuomo Hints at New York Online Sports Betting, But Hopes Could Still Rest with D.C.
Gov. Andrew Cuomo tantalized the gaming industry recently when he mentioned sports betting among possible solutions to the state's projected $15 billion budget shortfall. The brief, off-hand comment was still his closest embrace for legal online wagering in New York from the man who has, perhaps more than anyone else, stood in its way.
Online Sports Betting Could Get Another Look in 2020
New York Teams to Bet on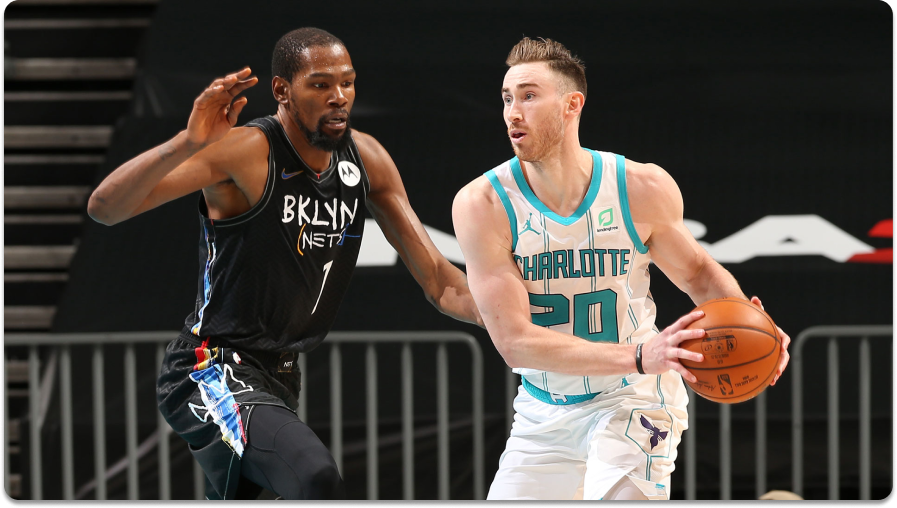 Gordon Hayward goes head-to-head with Kevin Durant of the Brooklyn Nets

NFL Betting in New York
New York Jets
Joining the American Football League (AFL) for the 1960 season as the Titans of New York, they adopted the Jets name three years later. Though they've made the playoffs 14 times, the Jets have just one championship in 1968 (Super Bowl III). They've been to four AFC Conference Championships since but have lost each time. The Jets have the third-longest Super Bowl drought in the NFL.
Despite being named the New York Jets, their home games are at MetLife Stadium in East Rutherford, New Jersey. They will start the upcoming season with a brand new coaching staff led by former San Francisco 49ers defensive coordinator Robert Saleh.
New York Giants
The New York Giants are the oldest-established team in the NFL, as one of the five original teams to join the NFL in 1925. Since the Super Bowl era, the Giants have won four titles, their most recent in 2011. Their most notable Super Bowl victory came in 2007 when David Tyree's helmet catch late in the fourth quarter helped push the Giants over the undefeated New England Patriots, 17-14. The Giants have won eight NFC East titles and five conference titles.
Like the Jets, the Giants technically play in New Jersey at MetLife Stadium. They are led by second-year head coach Joe Judge fresh off a 6-10 season. Star running back Saquon Barkley will return from a torn ACL that cut his 2020 season short alongside quarterback Daniel Jones, who will begin his third year under center for the Big Blue.
Buffalo Bills
The Buffalo Bills are the only professional football team that plays their home games in the state of New York. The team was founded in 1960 as part of the American Football League (AFL) and later joined the NFL a decade later as part of the merger. Buffalo has yet to win a Super Bowl despite its four appearances, all consecutive from 1990-93. The Bills do have two AFL Championships and a total of 20 playoff appearances across both leagues (16 in the NFL).
The Bills play their games at Bills Stadium, which has been their home since 1973. It was formerly known as New Era Field from 2016-20 before both sides mutually agreed to part ways. The Bills will enter the season as defending AFC East champions with star quarterback Josh Allen under center. They are coached by Sean McDermott, who ended the Bills' 18-year playoff drought in 2017. He has made the playoffs all but once, and Buffalo will look to return to the postseason for the third consecutive year.

A recommended resource list to help you make informed bets on football:

NBA Betting in New York
New York Knicks
The New York Knicks' first season came in 1946 as part of the Basketball Association of America (BAA). They merged with the National Basketball League to form the NBA three years later. Instantly, the Knicks found success in the new league, making three straight NBA Finals appearances starting in 1950. It wasn't until 1970, however, when the Knicks took home their first championship.
In eight NBA Finals appearances, the Knicks have won twice, both coming in the 1970s under head coach Red Holzman. The Knicks have won eight division titles, their last coming in 2013. They haven't been to the playoffs since.
New York is currently coached by newly-hired Tom Thibodeau and battling for a playoff spot in the Eastern Conference. They are led by star big man Julius Randle, who is averaging a double-double. The Knicks play in the Atlantic Division of the Eastern Conference and host their home games at Madison Square Garden, the oldest arena in the NBA.
Brooklyn Nets
The Brooklyn Nets' origin can be traced back to 1967 when they joined the American Basketball Association (ABA) as the New Jersey Americans. They relocated to Long Island and rebranded as the New York Nets a year later. In the ABA, the Nets won two championships, including the last year of the league before its NBA merger in 1976. They relocated to New Jersey and remained there until 2012 before yet another move, this time to Brooklyn.
The Nets have yet to win an NBA Championship but did appear in back-to-back Finals starting in 2002. Their last playoff appearance came this past season, ending in an eventual 4-0 sweep by the Toronto Raptors in the first round. The Nets currently play their games at the Barclays Center.
Since free agent signings of Kyrie Irving and Kevin Durant, as well as a trade to bring over superstar James Harden from Houston, the Nets are among the favorites to win the NBA Championship in 2021. They are coached by first-year head coach Steve Nash and compete in the Atlantic Division of the Eastern Conference.
To learn more about NBA betting:

MLB Betting in New York
New York Yankees
The New York Yankees joined the MLB in 1901 as the Baltimore Orioles before being purchased and moving to the state two years later as the Highlanders. They became the Yankees in 1913.
The Yankees are the most successful MLB team in history with 27 World Series and 40 American League pennants. They have won four consecutive World Series twice and nine total from 1950 through 1960. Their last championship came in 2009.
Despite not having playoff success in recent years, New York has made four straight postseasons, its last coming in 2020. Led by star pitcher Gerrit Cole, 2020 batting title holder DJ LeMahieu and reigning home run champion Luke Voit (along with stars Aaron Judge and Giancarlo Stanton), the Yankees are set up for success. New York plays its home games at Yankee Stadium in the Bronx and is coached by Aaron Boone.
New York Mets
As part of the second set of expansion teams to be brought to the MLB, the Mets were founded in 1962. Though they struggled at first, the "Miracle Mets" made a Cinderella story run in 1969 en route to their first-ever World Series, upsetting the Baltimore Orioles. They added another title in 1986, their most recent to date.
The Mets made a World Series appearance in 2015, but they've underperformed in recent years. The team was purchased by Steve Cohen in the 2020 offseason for $2.4 billion, and the Mets have bolstered the roster since. The Mets traded for star shortstop Francisco Lindor and added to its pitching staff. Competing in the National League East, the Mets are led by two-time Cy Young Award winner Jacob deGrom and bring in an offense that ranked first in batting average in 2020. They play their home games at Citi Field and are managed by second-year head coach Luis Rojas.
MLB betting information:

NHL Betting in New York
New York Rangers
The New York Rangers were founded in 1926 and are one of the Original Six before the NHL's expansion in 1967. The Rangers have won the Stanley Cup four times, most recently in 1993-94 on the back of then-captain Mark Messier. They have been to the Stanley Cup one time since, a loss to the Los Angeles Kings in 2014.
The Rangers are led by star Artemi Panarin, a 2020 finalist for the Hart Trophy. They play their games at Madison Square Garden, which has been their home since its opening in 1968. The Rangers are coached by David Quinn.
New York Islanders
The New York Islanders were founded in 1972 and after two years began the best era of its franchise. The Islanders made 14 straight playoff appearances, won 19 straight playoff series and took home four straight Stanley Cups from 1979-83. They have largely been unable to replicate similar success since.
The Islanders currently play their home games at Nassau Coliseum but will be moving to UBS Arena for the 2021-22 NHL season. They are led by star forward Mathew Barzal, who has led the team in points each of the last three seasons. Barry Trotz is the current head coach for the Isles, now in his third year with the team.
Buffalo Sabres
Established in 1970, the Buffalo Sabres have never won the Stanley Cup and are tied for the longest active title drought. They haven't been to the playoffs in the last nine seasons. This is unlike the Sabres, who had previously never missed the playoffs more than three years in a row.
The Sabres play their games at KeyBank Center, their home since 1996. They are led by star center Jack Eichel, who has led the team in points the last four seasons. Ralph Krueger is in his second year as head coach of the Sabres; it's his second pro gig and first since leading Edmonton in the 2012-13 season.
For more on NHL betting resources:

MLS Betting
in New York
New York City FC
New York City FC joined the MLS in 2015 as an expansion team, and after a bumpy first season finished second in the Eastern Conference in 2016. Despite making the playoffs in four consecutive years, NYC FC hasn't had a lot to show for it.
NY City FC lost several key players this past offseason. Captain Alexander Ring and defender Ronald Matarrita left for other MLS teams, while forward Alexandru Mitrita was sent on loan to Al-Ahli. They play their home games at Yankee Stadium and are coached by Ronny Deila.
New York Red Bulls
The Red Bulls have been around since MLS's inaugural season in 1996, first as the MetroStars before rebranding as the Red Bulls a decade later. Despite their long history in the league, the Red Bulls have made the MLS Cup just once — a loss to the Columbus Crew in 2008.
The Red Bulls, like the Jets and Giants, actually play their games in New Jersey and not New York. They play their home games at Red Bull Arena, which opened in 2010, and are coached by Gerhard Struber.
Here is a recommended resource to help you bet on the MLS:
WNBA Betting in New York
New York Liberty
The Liberty are one of the eight original franchises from the WNBA's founding in 1997. They have been very successful in the regular season, making the playoffs 14 times and the WNBA Finals on four occasions. However, they have yet to win a championship. The Liberty play in the Eastern Conference and are coached by Walt Hopkins.
The Liberty have hit a rough stretch over the last few years after winning the conference in three consecutive seasons from 2015-17. They are a combined 19-71 since. The Liberty drafted Sabrina Ionescu with the No. 1 pick in the 2020 WNBA Draft; she's the only NCAA Division I basketball player ever to record 2,000 points, 1,000 assists and 1,000 rebounds in a career. Ionescu will be the star of the Liberty for the foreseeable future.
Other Events
New York has a few notable events that extend beyond its in-state teams for sports fans and bettors alike to enjoy, including:
US Open
This annual tennis championship is held every year in Queens at the USTA Billie Jean King National Tennis Center. The US Open is the last of the four Grand Slam tournaments and is played on acrylic hard courts.

Rafael Nadal in action against Kevin Anderson in the 2017 Men's Singles Final at the US Open
The defending champion is Dominic Thiem, who came back from down two sets to reverse sweep and win his first-ever Grand Slam. This year's US Open will be held from Aug. 30 to Sept. 12.
Big East Tournament
This is an annual conference tournament that awards one team from the Big East with an automatic bid to the NCAA Tournament. It is held annually at Madison Square Garden.
2K Sports Classic
Held in November at the beginning of the NCAA men's basketball season, the 2K Classic is an eight-team tournament with each team representing a different conference. The semifinals and finals have been held at Madison Square Garden since 1998.
NIT Tournament
The National Invitation Tournament is a college basketball postseason event consisting of 32 teams that did not receive a berth to the NCAA Tournament. The semifinals and championship games are held in Madison Square Garden.
The Pinstripe Bowl
This is an NCAA-certified college football game that has been played in the postseason annually since 2010. The Pinstripe Bowl is sponsored by New Era and organized by the Yankees. This game is played in Yankee Stadium and will be represented by a team in the Atlantic Coast Conference and Big Ten Conference through the 2025 season.
Go Bowling at the Glen
Part of the NASCAR Cup Series, Go Bowling at the Glen is an annual race that has been held at Watkins Glen International since 1986. This race is sponsored by Go Bowling and typically takes place in early August. Chase Elliott has won the last two races, which consist of 90 laps for a total of 221 miles.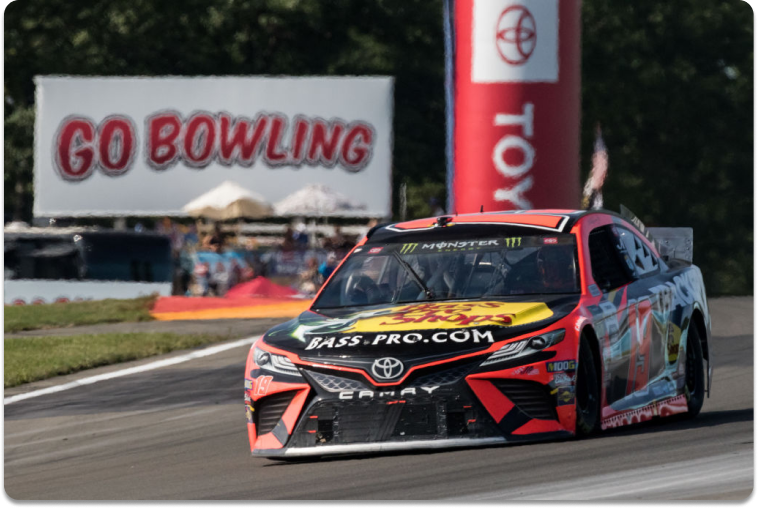 Shot of a NASCAR Car revving up for "Go Bowling at the Glen"
More Reading on New York Sports Betting
Upstate NY Gaming Economic Development Act (
S5883
)
The Up State NY Gaming Economic Development Act of 2013 established four commercial casinos in Upstate New York and allowed for in-person sports betting at these resorts if a federal ban were to be lifted. The State Gaming Commission oversees the regulation of these locations.
Additional Sports News
To supplement Action, you can find additional local sports coverage through these newspapers:
New York's Sports Betting Authority
Currently, the New York State Gaming Commission regulates any kind of gaming in the state. This includes casino gaming, the lottery, horse racing and in-person sports betting, among others.
Local Sports Betting Casinos & Books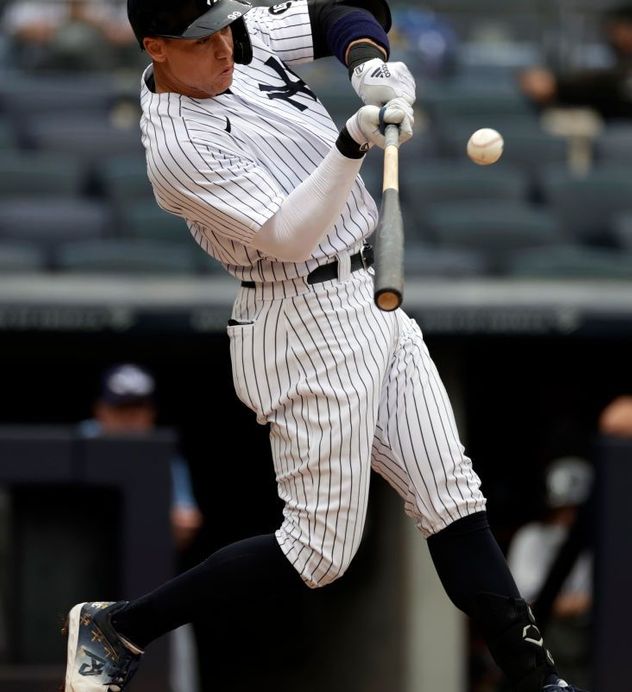 New York Sports Betting FAQ
Commonly asked questions about sports betting in the Empire State.
Is sports betting legal in New York?
What online sportsbooks will be available?
How old do I have to be to bet on sports in New York?
What will the tax rate be on winnings from online sports betting?
Is Daily Fantasy Sports (DFS) legal?
Will it be legal to bet on college sports in NY?
Is MyBookie or Bovada legal?