LIVE
Tennessee Sports Betting
TN Online Sports Betting Updates 2022

The Volunteer State officially launched sports wagering fully online on Sunday, Nov. 1, 2020. Four sportsbooks — DraftKings, FanDuel, BetMGM and Action 247 — are live and offering odds for a variety of sports. Here's what you should know about Tennessee sports betting.
Tennessee Sports Betting Key Takeaways
| | |
| --- | --- |
| Is online sports betting legal in Tennessee? | Yes |
| When did online sports betting become legal in Tennessee? | November 2020 |
| What online sportsbooks are available in Tennessee? | DraftKings, BetMGM, FanDuel, Caesars and WynnBET. |
| What sports can you bet on in Tennessee? | No sports are off-limits (relative to other legal U.S. markets). The only bet type that's not allowed is college player props. |
Tennessee Sportsbook Offers
Tennessee Highlights
FanDuel Sportsbook & Memphis Grizzlies Announce Partnership
FanDuel Sportsbook announced a partnership with the Memphis Grizzlies. This deal is the Grizzlies' first partnership with a sports betting operator and FanDuel's first such partnership with an NBA team.
Sports Betting Goes Online in Tennessee with Four Sportsbooks
Sports betting is finally here in the Volunteer State! Tennessee officially launched sports wagering in the state at midnight on Nov. 1 with four mobile sportsbooks launching on Day 1: BetMGM, DraftKings, FanDuel and Action247.
Tennessee Titans Announce Sports Betting Partnership with BetMGM
How to Bet in Tennessee, Legal Sportbooks & Betting Options
Mobile-focused and exclusively online (i.e., no physical sportsbooks), Tennessee's sports betting setup is the opposite of what many states have passed in the newly legalizing U.S. market. But Tennessee has imposed a mandatory 10% hold, meaning bettors will be paying more juice on every bet than they would with an offshore sportsbook. The hold structure creates a problem: existing bettors may continue wagering illegally and new bettors may be less drawn into sports betting with reduced payouts.
State officials have reserved the right to revisit these rules after one year of operating. With the economic downturn from COVID-19, however, the state may be more likely to revise its sports betting policy to generate more revenue and expedite its recovery. Five operators are live and approved by the Tennessee Education Lottery Corporation, which is responsible for oversight of online sports gambling in the state. One is a locally owned operator, known as Tennessee Action 24/7, and then five major sportsbooks:
DraftKings Sportsbook Tennessee

Read our full DraftKings review

DraftKings has been among the sports betting leaders in the U.S. thanks to its existing brand power, DFS user base and massive marketing budget. The Boston-based company has been among the first books in every state, and Tennessee is no different.

App Highlights:

DraftKings has a great selection of NFL player props, is the first book in most U.S. states to post college football lines for the following week, and has among the best mobile apps in the market.
BetMGM Sportsbook Tennessee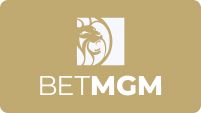 MGM is a major casino brand across the country and in Las Vegas, and its BetMGM sports betting brand has started to make waves as a major player in the larger U.S. market.

App Highlights:

MGM offers a straightforward app, competitive sign-up offers and some niche-but-favorable betting rules like ties paid in full for golf finishing position bets. They're the only U.S. book to offer that.
FanDuel Sportsbook Tennessee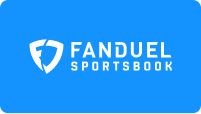 Like its DFS counterpart, FanDuel got out to an early lead in the U.S. and has been building upon it. FanDuel recently combined its wallets so you can use the same money for DFS and sports betting.

App Highlights:

FanDuel offers one of the easiest start-to-finish registration and deposit experiences in the sportsbook market. Its biggest downsides are that it can be difficult to find smaller markets like props because they're buried so far in each game.
Caesars Sportsbook Tennessee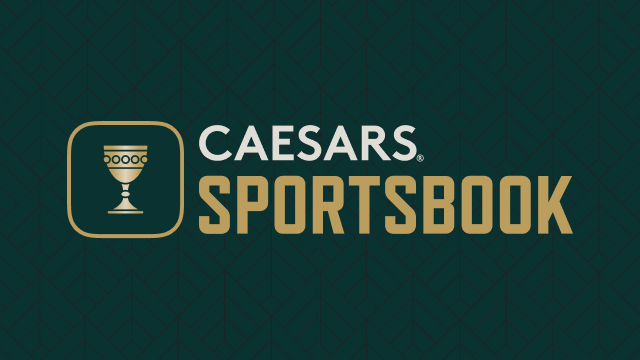 WynnBet Sportsbook Tennessee
How to Place a Sports Bet in Tennessee
It's easy to get started sports betting in Tennessee. Here's how:
Step 1: Choose a Legal Sportsbook

In sports betting, it's best practice to have accounts at multiple sportsbooks to get the best price on every game you bet on. This is known as "line shopping," and covered on our YouTube channel here. But one step at a time — BetMGM is a great book to start with. You can sign up with this link. Click "Register," highlighted below on their site:

Step 2: Sign Up & Verify

Fill out all the required fields for a new sports bettor in the state: full legal name, email address, home address, phone number, and date of birth. BetMGM may ask you for a driver's license or social security number to verify your identity. These questions and details are all standard measures sportsbooks take to protect you.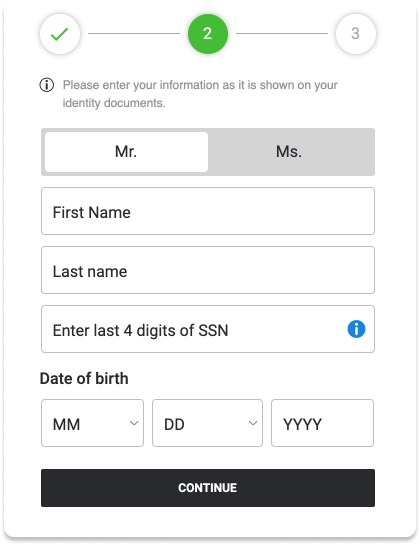 Step 3: Deposit with Preferred Payment

BetMGM will take you to the deposit screen once you've put in your personal information. Select your payment method, then click deposit.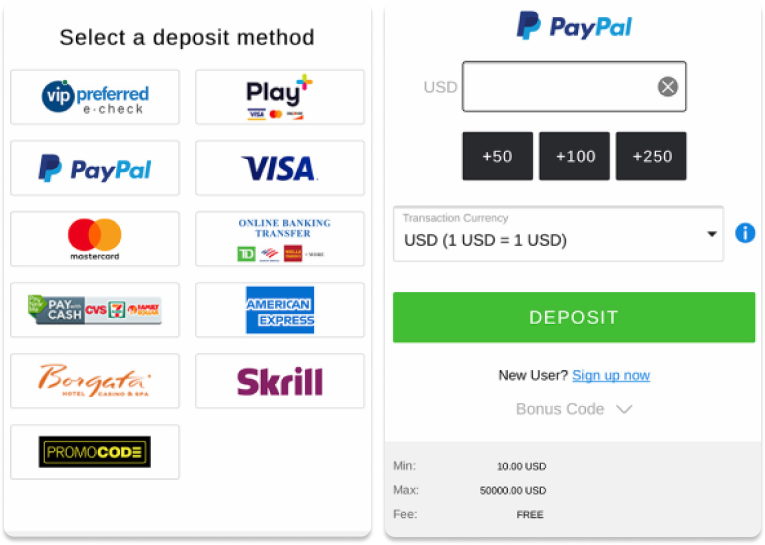 Our preference is direct deposit via a bank account for speed. This way when you cash out, the money will be accessible in your checking account right away instead of being credited back to a card in a few days.

Step 4: Place an Online Bet

Here's how to place your first wager. Remember — the app or website will geo-locate you to confirm you're actually in Tennessee before you're able to bet.

BetMGM has a smooth mobile experience and user-friendly betting slip.

Navigate to your desired sport (via the A-Z menu, or League Logo banner) and click the line you want to bet

Head to your bet slip

Select your bet type

Enter your bet amount

Submit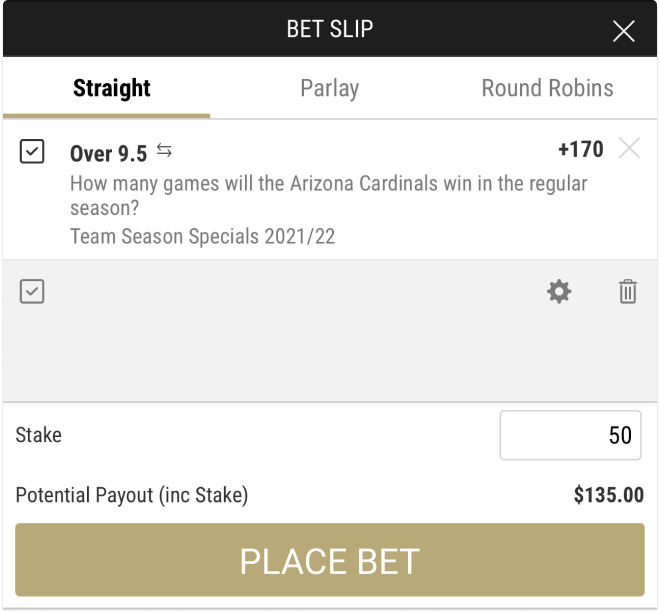 Congrats! You've just placed your first legal sports bet in Tennessee.
How Tennessee Sports Betting Compares
Whether you're a Knoxville local, a Chattanooga transplant, or just visiting Nashville for the weekend, there's good and bad to Tennessee's online sports betting bill.
Tennessee's Grading Card

Tennessee got two major points right with its bill — fully online betting and depositing — but limited the benefits of both with mandatory hold pricing. Local bettors should look into line shopping to help even things out across several books.
Some who bet offshore pre-legalization may still consider local, under-the-table Tennessee bookies and offshore websites offering more favorable odds. Additionally, some in-state sports fans may travel to bordering bettor-friendly states instead: tracks or casinos in neighboring West Memphis, Arkansas and Tunica, Mississippi, where sportsbooks offer higher payout rates.
Tennessee may unnecessarily lose money to legal and illegal options alike until the hold is addressed. In the meantime, however, there's still plenty of fun and money for sports bettors to get in on.
Mobile Betting Options
Tennessee is officially live with online sports betting.
That's great, as online betting is the only way for states to generate meaningful sports wagering revenue, particularly in the current pandemic, and it's the preferred method for bettors.
More than 80% of the betting handle in New Jersey is generated online. Further, New Jersey has amassed $62.6 million in tax revenue over the last 24 months. It's nice to see a state with such loyal college fans have the option to bet on their teams.
Deposit
With no in-person casinos, Tennessee bettors should be able to register and deposit online with ease. Eliminating in-person sign-ups and deposits is a huge benefit to operators and bettors, who may be more willing to use multiple sportsbooks because of increased convenience — and they would be wise to.
Local bettors can sign up from a local sports bar in Memphis in real-time during a game and another from the comfort of their couch at home in Chattanooga.
Fair Pricing
The 10% mandatory hold could force operators to pass costs onto the consumer. For example, instead of betting an NFL point spread on the Titans at -110, you'll be betting at -120 or worse. This could force would-be legal bettors from the legal market back to offshore sites or unlicensed bookmakers, defeating the point of legal wagering.
Legal operators have not had to adjust their lines so far, but it's something that could be a major handicap to the market going forward.
Offerings
Bettors can wager on college teams in the state such as the Tennessee Volunteers football team or the Vanderbilt baseball team. In some other states, wagering on college teams in the state is prohibited entirely.
Tennessee won't have live betting on college teams, which is unfortunate. Additionally, the requirement for a Tennessee sportsbook to buy official league data to offer any live betting may limit what's available in the Tennessee sports betting market due to cost and availability.
The 10% Hold, Explained
Tennessee's sports betting rules and regulations are tough for both bettors and sportsbooks. The state is mandating books generate at least a 10% hold and cap payouts at 90% of a bettor's wager, meaning bettors in Tennessee are required to pay a much steeper cut to operators than what you see in other states legally, and certainly steeper than risky, illegal options.
So what is a hold? It's the percentage of money the sportsbook holds onto after all bets have been settled, or simply gross revenue divided by dollars wagered. Nevada and New Jersey, the two most developed sports betting markets in the country, have been between 5-7%. A 10% hold implies -120 or -125 on each side of a standard bet with two outcomes, as opposed to the -110 you see most places. So a typical NFL bet might look like this:
Tennessee Titans +6.5 (-120)

Arizona Cardinals -6.5 (-125)
So instead of wagering $110 to win $100 on an NFL point spread, Tennessee bettors will have to wager $125 to win $100. That's a notable disadvantage, whether they bet the Titans or favor Arizona. Again: For every $100 you bet, you're going to be paying the sportsbook an extra $10 or $15.
Sportsbooks may get to 10% differently, and choose to bury holds into bet types where it's more difficult to calculate the hold with the naked eye. Here are some other downstream effects you might see at a Tennessee online sportsbook.
Caps on parlay and futures payouts so sportsbooks can limit their exposure. If the Memphis Grizzlies are 100-1 to win the NBA title at most books, you could be capped at 50-1 in Tennessee. If you bet a 2-team parlay, you may get paid 2-1 instead of 2.6-1.

Even worse odds than -125 to balance risk.

Unfair one-way markets.
With all these downsides, why would Tennessee opt for this plan? As a method to secure tax revenue. Evan Davis, managing director at SeventySixCapital Sports Advisory, explains:
"The state imposes a 20% tax on sportsbook operators' gross gaming revenues, meaning that if a sportsbook operator doesn't make money on the bets that it takes, neither does the state."
This way, sportsbooks are required to achieve a minimum return on bets.
The revenue generated from Tennessee's gaming revenue tax is to be allocated as follows: 40% for general appropriations by the general assembly; 30% to local colleges; and 30% to each local government for their school system and infrastructure projects. While these allocations have direct community benefits, some disagreement within the Tennessee lottery itself about whether or not a mandatory hold is the right policy move emerged.
Tennessee Lottery President and CEO Rebecca Hargrove said the cap would guarantee taxable revenue for the state, and create an equal playing field for smaller players so that bigger books can't operate at a loss to scoop up market share (which they've been doing in other legal states).
The Lottery's Sports Betting Director at the time, Jennifer Roberts, wanted no cap so the state can be "fully competitive with the illegal market." At the end of June 2020, Jennifer Roberts left Tennesse's lottery with less than one year of tenure.
The departure of a highly qualified gambling executive brought on to launch sports betting isn't exactly a vote of confidence in the state's plan.
Tennessee Sports Betting Tips

Sports Betting for Beginners
New to sports betting? Check out our educational resource hub so you can get started placing informed bets, whether you want to bet on the Tennessee Titans or Nashville Predators.

Sports Betting Glossary
The sports betting lexicon is vast and sometimes confusing, especially to new bettors. Check out our sports betting glossary to get up to speed with every term you might need to know.

Sports Betting Mistakes to Avoid
Betting on your favorite teams like the Tennessee Titans or Memphis Grizzlies might seem like a no-brainer, but you need to be responsible if you're going to sustain in the sports betting world.
Here are some sports betting mistakes to avoid.
Tennessee Teams to Bet on
Although states don't need their own professional team to have a strong sport-specific market, it certainly can help momentum and engagement! Because of legal mobile betting, Tennessee bettors can attend pro games and bet and monitor in real-time when watching their favorite teams.
Tennessee has three pro teams housed in the immediate downtown Nashville area that attracts sports bettor attention.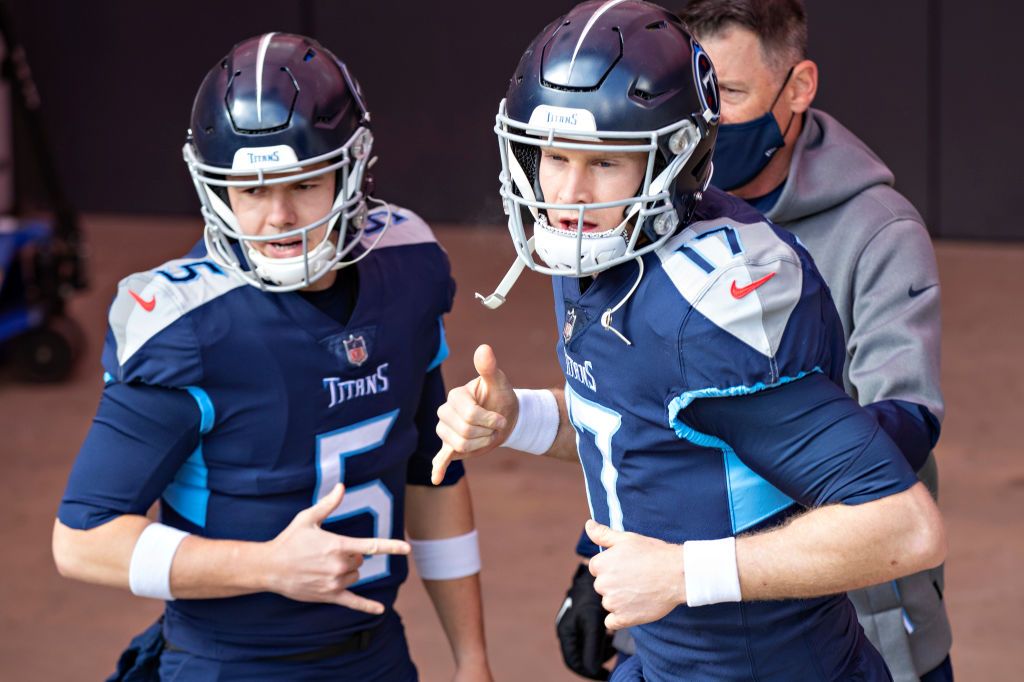 NFL Betting in Tennessee
Tennessee Titans
Official Tennessee Titans Website | Roster | Schedule | Titans Odds
The Tennessee Titans have had success on the gridiron in recent years, including making a run to the AFC Championship Game in the 2020 playoffs. The Titans have been successful under coach Mike Vrabel, quarterback Ryan Tannehill and running back Derrick Henry and look like playoff contenders again in 2021.
The Titans call Nissan Stadium home, a modern stadium equipped with nearly 70,000 seats and even party suites. Tennessee's NFL Sports betting market is poised for a strong open. Need friends to bet with? The Titans have a highly engaged fan base. Join the discussion on the GoTitans forum.
Read here about the state's first-ever sports betting partnership between the Titans and BetMGM that was announced on Sept. 28, 2020.
Divisional Round Odds: Cincinnati Bengals vs. Tennessee Titans
Here are the live-odds (via BetMGM) for this upcoming Divisional Round battle. Check out more about this matchup here.
| | | | |
| --- | --- | --- | --- |
| Team | Spread | Moneyline | Total |
| Cincinnati Bengals | (+3.5) -110 | +160 | Over 47.5 (-110) |
| Tennessee Titans | (-3.5) -110 | -190 | Under 47.5 (-110) |
Recommended resource to help you bet smartly on football in Tennessee:
NBA Betting in Tennessee
Memphis Grizzlies
Official Memphis Grizzlies Website | Roster | Schedule | Grizzlies Odds
The Memphis Grizzlies are one of the most exciting young teams in the NBA. The Grizzlies are led by Rookie of the Year Ja Morant and fellow All-Rookie First Team Brandon Clarke, along with breakout big man Jaren Jackson Jr. Memphis overachieved in the 2019-20 season and qualified for the play-in game before falling to the Portland Trail Blazers.
The Grizzlies made the playoffs seven times last decade with their Grit and Grind style, advancing to the Western Conference Finals for the first time in 2013. They play at FedExForum in downtown Memphis in the heart of the city's Beale Street Entertainment District.
Recommended resource to help you bet smartly on basketball in Tennessee:
NHL Betting in Tennessee
Nashville Predators
Official Nashville Predators Website | Roster | Schedule
The Nashville Predators play downtown at Bridgestone Arena. The Preds were an expansion team in 1998. They made the playoffs for the first time in 2004 and advanced to their first Stanley Cup Finals in 2017 but lost to the Pittsburgh Penguins in six games. The following season, Nashville won its first Presidents' Trophy, given to the team with the best record in the regular season. The Predators have a rabid local fan base that loves to throw a catfish onto the home ice in support of the Preds.
Recommended resource to help you bet smartly on hockey in Tennessee:
MLS Betting in Tennessee
Nashville SC
Official Nashville SC Website | Roster | Schedule
Nashville SC are in their first-ever season in the MLS after moving over from the USL. As an expansion team, Nashville SC currently shares Nissan Stadium with the Tennessee Titans (NFL). However, they have plans for an independent stadium come 2022 due to soccer's increasing popularity.
Recommended resource to help you bet smartly on hockey in Tennessee:
College Sports Teams
Tennessee's orange-blooded Vols fans have a history of rivalries, some more notorious than others. We expect big college bets to be placed on these games now that sports betting is legal! Learn more about these high-stakes games and sporting traditions for Tennessee.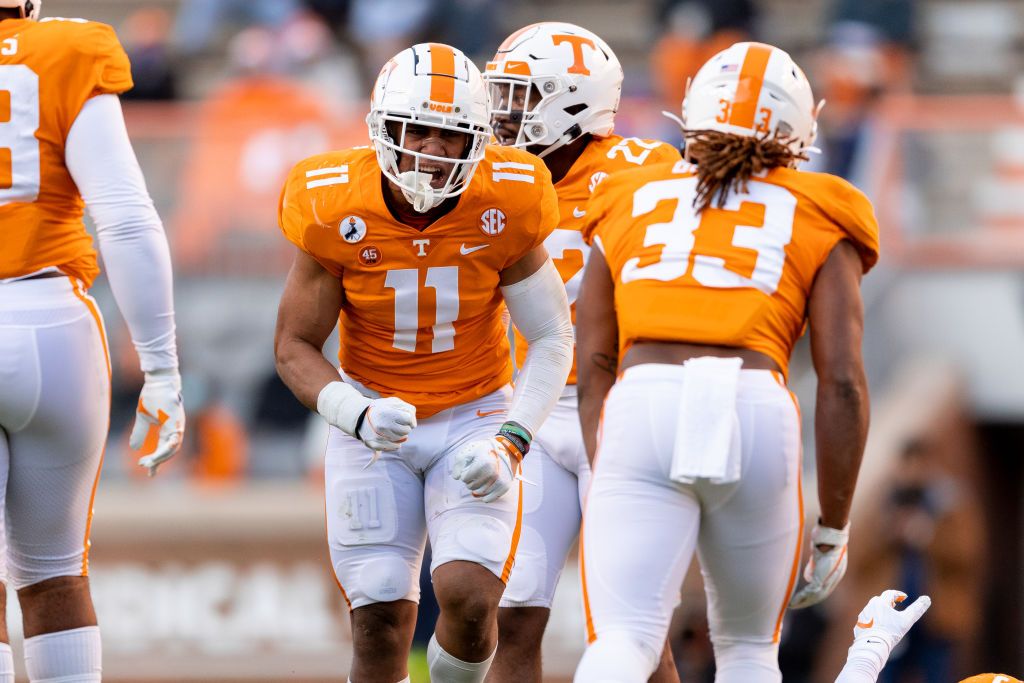 NCAA Division I Football & Basketball
Tennessee Volunteers
Vanderbilt Commodores
Memphis Tigers
Middle Tennessee Blue Raiders
NCAA Division I Basketball Only
Austin Peay Governors
Belmont Bruins
Chattanooga Mocs
East Tennessee State Buccaneers
Lipscomb Bisons
Tennessee State Tigers
Tennessee Tech Golden Eagles
UT Martin Skyhawks
College Football Betting in Tennessee
Tennessee Volunteers Football
Official Tennessee Volunteers Website | Schedule | Roster | Volunteers Odds
It's been over two decades since the glory years of Peyton Manning and Tee Martin, and most of today's Vols were not even born yet when the team last won a national championship in 1998. That was also the last time Tennessee won its conference, the always competitive SEC. Still, the Volunteers have won 16 conference championships over the years, 13 in the SEC, and have a long, proud football history with 52 bowl appearances and 28 bowl victories, both of which are top-six all-time.
But 1998 wasn't Tennessee's only national title. In fact, the Volunteers claim six national championships, with the others coming between 1938 and 1967. The orange and white seek a return to prominence under new coach Josh Heupel. The Vols play their home games at Neyland Stadium in Knoxville, the nation's fifth-largest stadium. If you're able to bet and attend a game in person this year, be sure to check the latest conference COVID-19 safety guidelines to prepare.
Vanderbilt Commodores Football
Official Vanderbilt Commodores Website | Schedule | Roster | Commodores Odds
The Commodores play in the Southeastern Conference (SEC), so it's an uphill battle each fall, but Vanderbilt is up to the task. The program is on its way up, with five of their nine bowl appearances coming in the past decade alone. Vanderbilt is 4-4-1 in its bowls and is led by new coach Clark Lea. The Dores do have two unclaimed national titles from a century ago in back-to-back unbeaten seasons in 1921-22.
Vanderbilt has played in a bowl game five times over the past decade, winning the Music City Bowl and the BBVA Compass Bowl. The Commodores play their home games at Vanderbilt Stadium in Nashville.
Memphis Tigers Football
Official Memphis Tigers Website | Schedule | Roster | Tigers Odds
The Tigers play in the American Athletic Conference (AAC) and won the conference championship in 2019. That was Memphis's eighth conference title. The Tigers have appeared in 13 bowl games, winning five of them. Their greatest bowl appearance came in January 2020 when the Tigers faced Penn State in the Cotton Bowl, with Memphis coming up short in a 53-39 loss. Ryan Silverfield coaches Memphis. The Tigers play their home games at the Liberty Bowl Memorial Stadium in Memphis.
Recommended resources to help you bet smartly on college football in Tennessee:
College Basketball Betting in Tennessee
Tennessee Volunteers Men's Basketball
Official Tennessee Volunteers Website | Schedule | Roster | Volunteers Odds
The Volunteer basketball program has seen a rise to national prominence over the past couple of decades, first under coach Bruce Pearl and, since 2015, under Rick Barnes. In 2019, the Vols were a March Madness No. 2 seed for the third time in the past 15 years, but the program is still waiting for its first Final Four appearance in school history.
The Tennessee program has a long and storied history, featuring players like Bernard King and Allan Houston, and won its first SEC regular-season title in a decade in 2018. The Volunteers compete in the SEC, where they have the third-most wins all time. The Volunteers play their home games at Thompson-Boling Arena on campus in Knoxville.
Vanderbilt Commodores Men's Basketball
Official Vanderbilt Commodores Website | Schedule | Roster | Commodores Odds
Vanderbilt plays its home basketball games on the recognizable elevated stage of Memorial Gymnasium in Nashville. The Commodores have three SEC regular-season titles and two SEC Tournament championships, most recently in 2012. Vanderbilt has played in 15 NCAA tournaments with six Sweet Sixteen appearances but has yet to make it to the Final Four. Dores fans hope that will change soon under third-year head coach and former NBA star, Jerry Stackhouse.
Memphis Tigers Men's Basketball
Official Memphis Tigers Website | Schedule | Roster | Tigers Odds
The Tigers have established themselves as one of the nation's marquee men's college basketball programs. Now playing in the American Athletic Conference (AAC), Memphis has played in 11 Sweet Sixteens and three Final Fours. Their most recent Final Four appearance came in 2008 when Derrick Rose led the team to the national championship game before falling in overtime.
Tigers legend Penny Hardaway is the Memphis coach now and has already brought in some of the nation's elite recruits. The Tigers are so popular that the team typically doesn't even play its home games at the Elma Roane Fieldhouse on campus. Instead, they usually play at FedExForum, home of the Memphis Grizzlies.
Belmont Bruins Men's Basketball
Official Belmont Bruins Website | Schedule | Roster | Bruins Odds
Belmont basketball has become synonymous with Cinderella over the past two decades. Belmont won its conference in 12 of the past 16 seasons, most of them under legendary head coach Rick Byrd. The Bruins secured their first-ever March Madness win in Byrd's final season before he retired. Casey Alexander is the new coach now, and Belmont plays in the Ohio Valley Conference (OVC). The Bruins have eight NCAA Tournament appearances this century.
Tennessee Lady Volunteers Women's Basketball
Official Tennessee Lady Volunteers Website | Schedule | Roster
The Lady Vols have long been one of the premier programs in women's college basketball. The late great Pate Summitt led Tennessee from 1974 through 2012; still, the all-time leader in women's college hoops with 1,098 career wins. The Lady Vols ranks second all-time with 18 Final Four appearances and eight national championships, all of them under Summitt.
Tennessee will forge forward under second-year coach Kellie Harper, a three-time champion for the Lady Vols in the 90s. Tennessee plays its home games at the Thompson-Boling Arena on campus in Knoxville, nicknamed "the Summitt" in honor of their legendary former coach.
Recommended resources to help you bet smartly on college basketball in Tennessee:
We expect to see these major rivalries draw sports bettor attention and significant handle in Tennessee.
Other Events
In addition to its traditional sporting events, Tennessee hosts races, tournaments and more — attracting sports bettor attention. This list includes: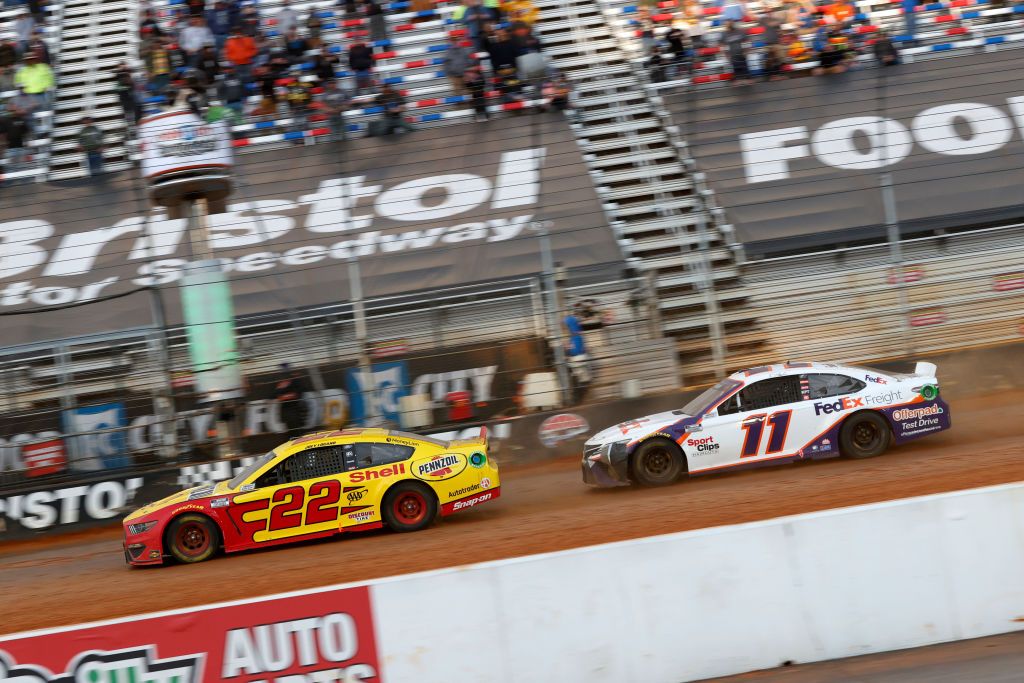 NASCAR's Bristol Motor Speedway Racing
Bristol Motor Speedway hosts the "Food City 500" each year. Food City is a growing grocery chain in the south, and the Food City 500 is a sponsored cornerstone event of NASCAR's Spring race weekend. It is also one of the most highly anticipated events on the annual Monster Energy NASCAR Cup Series schedule. Bristol is in the northeastern tip of Tennessee, about 300 miles from Nashville.
Southeastern Conference (SEC) Men's Basketball Tournament
Bridgestone Arena, a downtown Nashville multipurpose venue, will host the SEC Tournament each year through 2030 except in 2022 when it heads to Amalie Arena in Tampa, Florida. Bridgestone and Nashville have the facilities and capacity to host additional marquee events when games, races, and more resume as COVID-19 settles.
Tennessee Locations
Tennessee Sports Betting FAQ
Is online sports betting legal in Tennessee?
Can I use DraftKings Sportsbook in Tennessee?
Is Bovada legal In Tennessee?
How old do I have to be to bet?
Where can I bet on sports in Tennessee?
Who can apply for a Tennessee sports betting license?
Are any sports off-limits to bet in Tennessee?
What types of bets can I place in Tennessee?
Do I need to be a Tennessee resident to bet?