How to Start Sports Betting in Tennessee: A 4-Step Guide
Credit:
Adam Glanzman/Getty Images. Pictured: Quarterback Ryan Tannehill of the Tennessee Titans.
Legal sports betting has arrived in Tennessee.
Sunday morning, Tennessee became the seventh state to go live with full-scale online betting, and the first to do so without any brick-and-mortar casinos or sportsbooks.
You can only bet online.
With football season in full swing, here's how to get started.
Step 1: Pick a Sportsbook
A handful of sportsbooks went live on Nov. 1, including BetMGM. So let's start there.
DraftKings and FanDuel are also going live on Sunday.
Eventually, you'll want to have money in multiple sportsbooks so you can get the best line. But let's start with MGM for now.
There's a high barrier to entry for sportsbooks looking to operate in Tennessee, so don't expect to see 15+ books like New Jersey and Colorado have.
Step 2: Sign Up!
Sign up here at BetMGM to get a $500 instant deposit match. You may need to verify your identity with the last four digits of your social security number, or a picture of your driver's license. That's normal for all states and sportsbooks.
If you're signing up and DraftKings or FanDuel and have played DFS there in the past, you can just log in. Just note that their DFS platforms and sportsbooks use slightly different web addresses.
Step 3: Deposit Online, Not in Person
Tennessee has online sports betting registrations and deposits, which is a huge win for consumers. In many states, you need to sign up at a casino.
BetMGM takes pretty much any form of payment for deposits, and will pay out directly to your bank account in just a few days when you withdraw.
Credit card
Bank account
PayPal
Wire transfer
And more…
Here's what the deposit screen will look like.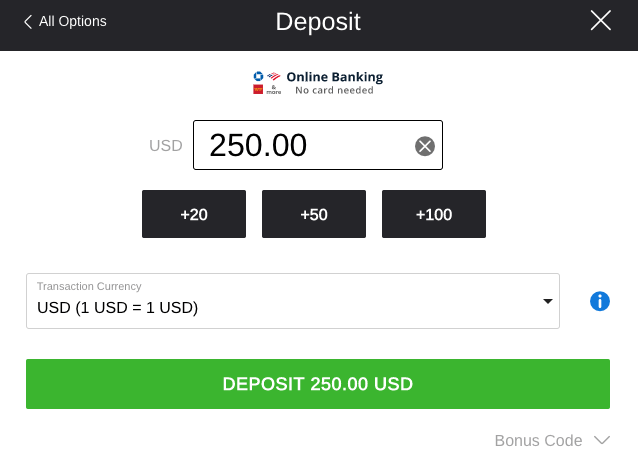 If you've previously bet with a local bookie, you may be sad to know that these legal operators do not let you bet on credit. You must deposit anything you want to bet.
Step 4: Place Your First Bet
Now the fun part begins. Actually betting.
Tennessee's 10% hold might be frustrating to customers used to paying standard prices on all their bets, but it's possible that books hide the hold in other markets, and not popular ones like NFL point spreads.
To place a bet:
1. Find your desired sport using the top navigation bar or left rail, or use the search bar to look for a specific team or player.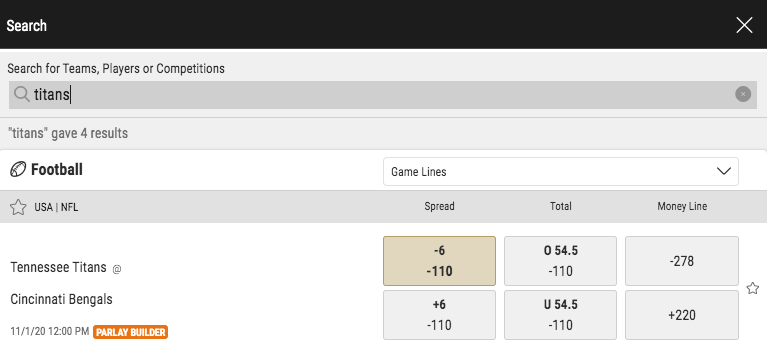 2. Click the line that corresponds with the team you want to bet. It should light up in a gold color.

3. Head over to your Bet Slip; it's along the right side of the screen on desktop, and the middle icon on BetMGM's mobile app.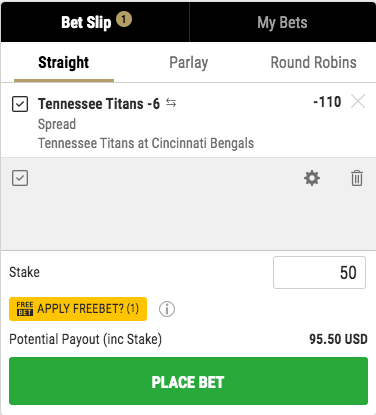 4. Click 'Place Bet', and MGM will confirm it was placed
There you go! You've just placed your first legal sports bet in Tennessee.
How would you rate this article?