BetMGM Bonus Code
BetMGM Sportsbook Bonus Code & Review June 2022
Bonuses & Promotions

Mobile App & Website

Registering & Cashiering

Betting Options

Comparison
BetMGM is one of the premier names in legal online sports betting. Backed by MGM Resorts International, it has a significant amount of brand recognition and influence. BetMGM offers significant market coverage, comparable promotional bonuses, some of the best prop betting options across sports.
BetMGM falls in the middle of the pack compared to other major sportsbooks across both betting and sports markets. BetMGM excels in average pricing for Totals bets, particularly the NBA.
Use our exclusive BetMGM bonus code ACTION to get a refund on your first wager up to $1,000.

$1,000 Risk-Free First Bet Insurance
BetMGM Sportsbook Details
BetMGM NJ is a BetSync Book
BetSync Details
Get your new user offer + betsync
Bets automatically sync with Action
Track performance on My Action page
There are currently no available promotions
BetMGM Sportsbook Bonus Code June 2022
| | |
| --- | --- |
| BetMGM Bonus Code: | |
| Deposit Offer Details: | |
| Terms & Conditions: | The minimum deposit is $10. If your first bet loses, BetMGM will give you matching bet credits. Use within seven days. |
| Legal States: | AZ, CO, IL, IN, IA, NJ, NY, MI, PA, TN, VA, WV, WY |
| Last Verified On: | June 30, 2022 |
Additional BetMGM Promos This Week
Money Monday Club
Log in to the BetMGM Sports app on iOS or Android and opt-in to the "Money Monday Club" promotion

Place a combined $50 or more in qualifying wagers throughout the week

Get a $10 Free Bet to use on any game
One Game Parlay Insurance (available for NBA, MLB, NHL)
Opt in to the One Game Parlay Insurance promotion for the league you wish to place your bet in (NBA, MLB, NHL)

Place a one game parlay wager with four legs or more

If you miss only one leg on your first eligible wager of the day, you will receive your stake back in free bets, up to $25
100% Golf Risk-Free Token
Place a bet on any golf wager

If your bet wins, you will receive your winnings, if you lose, receive a free bet up to $10

Token is valid for 7 days
100% Tennis Risk-Free Token
Place a bet on any golf wager

If your bet wins, you will receive your winnings, if you lose, receive a free bet up to $10

Token is valid for 7 days
100% MMA Risk-Free Token
Place a bet on any golf wager

If your bet wins, you will receive your winnings, if you lose, receive a free bet up to $10

Token is valid for 7 days
Parlay Plus
Opt-In to the Parlay Plus Promotion

Earn a bonus (in free-bets) on your winning parlay based on how many legs your parlay has

Place win a 4-leg parlay - earn an extra 15% profit boost in free bets

Place win a 5-leg parlay - earn an extra 20% profit boost in free bets

Place win a 6-leg parlay - earn an extra 30% profit boost in free bets

Place win a 7-leg parlay - earn an extra 40% profit boost in free bets

Once you win your qualifying parlay, your free bet will be in your account within 24-48 hours
BetMGM Sportsbook Mobile App Key Takeaways:
Available Sports: NFL, NBA, MLB, NHL, Soccer, Tennis, Boxing, UFC/MMA, NASCAR, Golf, College Football, College basketball
Odds Pricing: BetMGM has strong odds pricing for NBA betting
Meet BetMGM's Sportsbook Review Team
Action Network has evaluated BetMGM with in-house testing, data analysis, and input from our experienced handicappers:
The Vegas Refund
The Vegas Refund is an experienced bettor with 5.2K total bets in the Action App and 82.1K app followers (As of May 2022). Favorable pick records include NFL and NCAAF.
Steve Petrella
Steve Petrella is a lead Action Editor with a passion NHL and College Football Betting. Steve is also the author of much of the educational content on Action Network.
BetMGM Bonus Code & Promotions





BetMGM continues to expand its reach across the nation as it has successfully launched in 13 betting states. There's no reason to doubt that BetMGM won't be strong players in new states as legislation passes allowing legalized online sports betting. Exciting new and established user promotions are just one reason BetMGM is a sportsbook worth considering.
BetMGM Sign-up Bonus Code & Deposit Offer
Sign up for BetMGM either on the web or through their app using the code ACTION, and you will earn a completely risk-free bet of up to $1,000.
How Do I Get the BetMGM Sign Up Bonus?
You must be a new BetMGM user, in a legal state, and of age to bet (generally 21, 18 in Wyoming). Ready to claim that fantastic welcome bonus? It'll just take a few minutes to sign up:
Step 1: Start Sign up. Click here to visit BetMGM and select your state. Click "Register" in the top right corner to begin registration.
Step 2: Add Personal Details. Enter your details to create a new account:
Last four digits of your SSN
Phone Number
Home Address
Step 3: Accept Terms & Set Questions. Set security questions and confirm your age and eligibility. You've created your account!
Step 4: Deposit. Make an initial deposit of $10 or more using online banking, PayPal, a credit card, or another funding option. If you deposit more, you can bet more and claim additional bet credits.
Step 5: Place Your Bet(s) and Wait for Results. You're ready to place a bet! The free bet amount ties to your first bet amount. If you bet over $1,000 on your first sports wager, only the first $1,000 will be eligible for the promotion. Once your first bet results finalize, you'll earn your bonus payout. If your bet "cashes" or wins, the money you can withdraw will appear in your account. BetMGM will credit you with free bets worth what you wagered in 24 hours if it loses.
Step 6: Use Your Credits. Thanks to the bonus offer, you'll see your account balance increase an equivalent amount to your first bet if your bet wins. Use the free credits in seven days, or they expire!
Use BetMGM's Bonus with Maximized ROI
Here are a few resources for maximizing return on your promo credits:
Sportsbook Bonus Glossary. What do free bet credits, free money, and risk-free bets even mean? We've broken down the bonus types and common "gotchas" like rollover clauses and credit expirations.
"Bonus Maximization" Tips. Now that you have your credits, is it better to bet on underdogs or futures when you use a bonus? Walk through the calculations with us to understand how and where to carve out value.
Try our world-class betting odds calculator or our easy-to-use parlay calculator to be confident in your calculations.
Finally, if you want additional insight into responsibly managing how and how much you bet you bet, please review our sports betting mistakes to avoid.
Ongoing Promo Offers at BetMGM
In addition to its onboarding offers, BetMGM Sportsbook also continuously provides its longer-term bettors' value with promotions. When we checked, there were 12 new and ongoing promotions available. Here are details on a few of our favorites.
Money Monday Club: $10 in Free Bets Every Monday

When the Money Monday promo happens:
Weekly on Monday
Week defined as 12:01 a.m. Monday morning to Sunday 11:59 p.m. EST.
Key Money Monday Club requirements:
Opt-in to the club via the promotions page or your player inbox once
Must place $50 in money bets (can be combined across wagers) the week prior
Minimum odds for each qualifying bet are -300 odds or greater
The outcome of the bets doesn't matter; they count win or not
BetMGM Refer-a-Friend Bonus
Beyond a generous welcome bonus, BetMGM also has ongoing and longer-term promotions to get you betting with friends. You can receive $50 for every friend that you refer (up to 20) that signs up for BetMGM using your specific referral code and makes an initial deposit. Even better, the friend you referred will also get $50 once they've completed the registration and deposit process.
BetMGM Mobile App Screenshots

Home Screen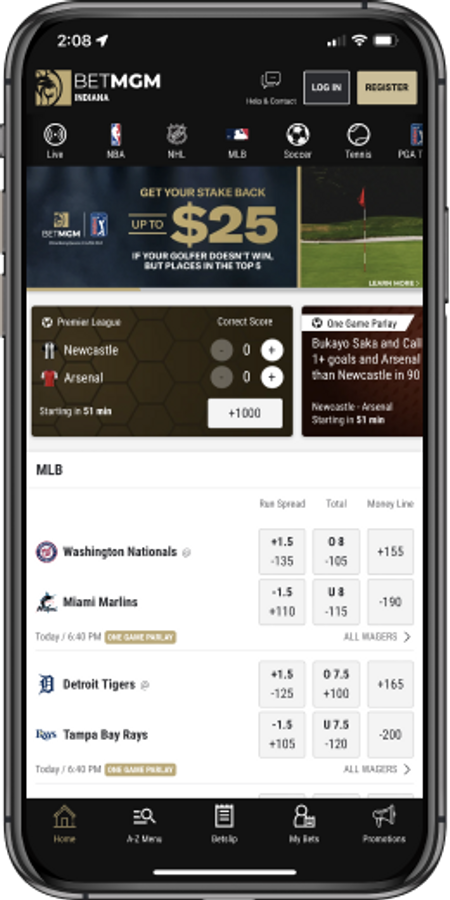 Navigation by Sport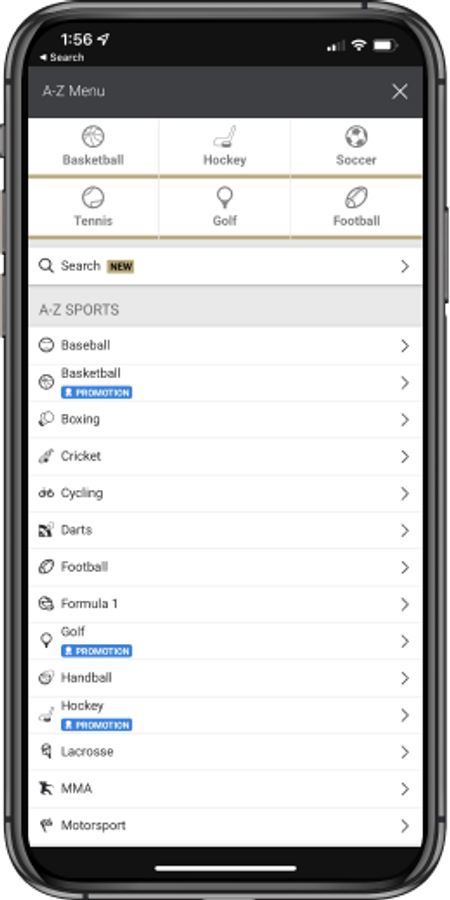 Search Function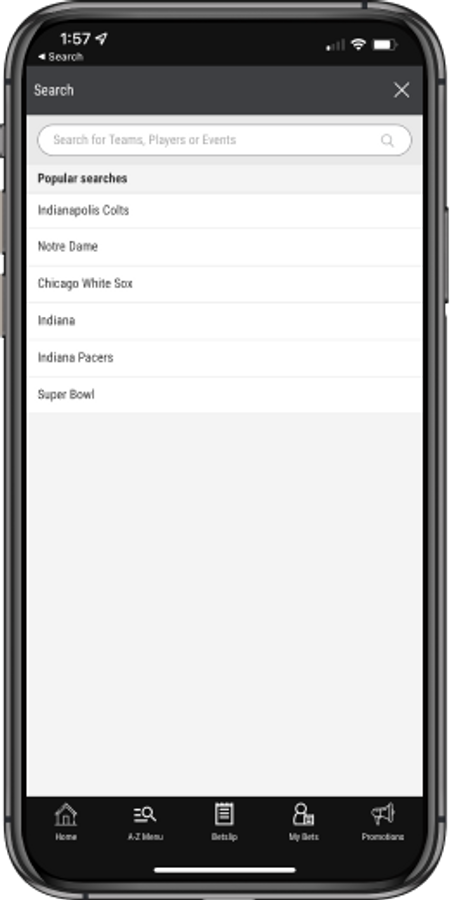 MLB Homepage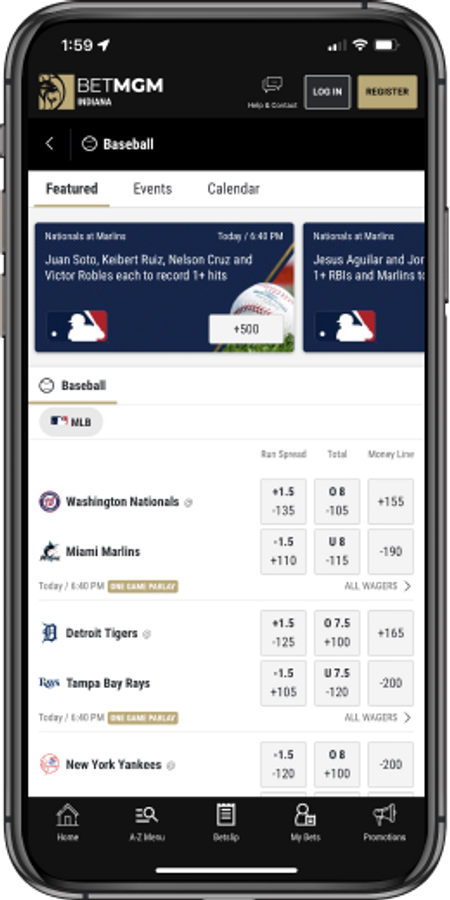 MLB Player Props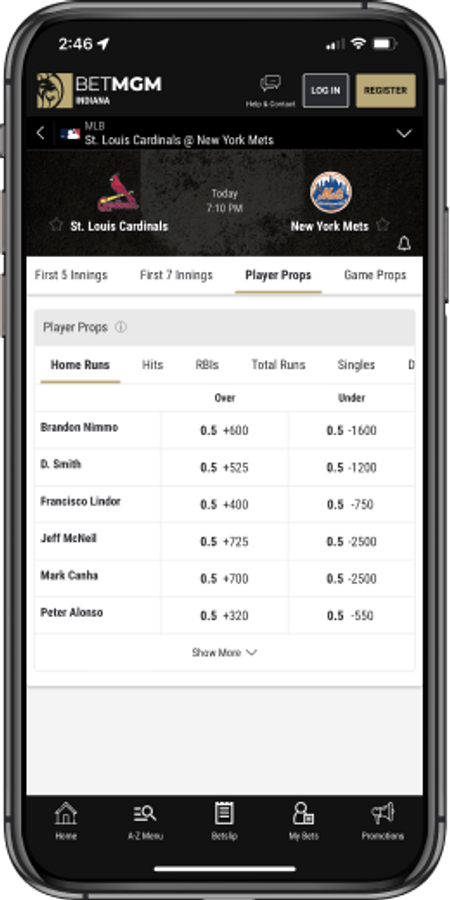 BetMGM's Mobile App & Website





Web Experience & Performance
BetMGM's website isn't as high-tech as competitors like DraftKings or PointsBet, but it gets the job done. It's effortless to navigate to sports, and promotions and bonus offers are front and center on the main page to help users find some extra daily value.
One challenge we've found is that while it's easy to navigate to sports, finding smaller markets or particularly bets within those isn't as user-friendly. For example, NBA player props are not listed anywhere in the primary or sport-specific navigation. Instead, you have to click into a specific game and then onto a different "Player Props" page.
However, once you've found the section you're looking for, things are well-organized with easy-to-use, clean tables. It's easy to click a bet and add it to your bet slip.
BetMGM Mobile App Review
Action Network tested several key factors when reviewing the BetMGM mobile app to provide as comprehensive an analysis as possible. The analyzed components include: ease of logging in, app navigation, speed (load times), data density, and bet slip.
Logging in to the BetMGM Mobile App: Average
How easy is it to sign in to BetMgM?
Logging into the BetMGM app can be a little bit spotty at times. When timeliness can make or break getting a bet submitted, this can be a nuisance. Overall, the Face ID function for the BetMGM app had a fail rate of more than 50% throughout our testing. We were required to enter a pin or password to login more often than not. BetMGM is not alone in this issue, though, as we had similar Face ID issues with competitors like DraftKings and FanDuel as well.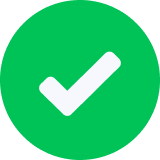 Takeaway: BetMGM lags behind sportsbooks like Caesars, bet365, and theScore when it comes to consistent Face ID login functionality. This means users will likely have to perform extra steps such as inputting a password to login.
BetMGM Sportsbook Navigation: Good
How straightforward is finding and browsing betting markets?
Navigating through the BetMGM app is relatively simple once you have become accustomed to the general layout. That said, there are some quirks that make BetMGM a sportsbook that takes getting used to. We looked at navigation in two buckets: organization and in-app search:
Organization
First and foremost, it can be difficult to know where to find bets on the app. BetMGM uses a variety of banners and cards such as "Events", "Futures", and "Specials" to house a variety of markets and bet types. Wagers for the same event can even be spread out across multiple screens, particularly for futures and more exotic bet types. For example, golf matchups can often be found in the "Events" section of the platform, but everything else related to that specific tournament will be housed in a separate screen nestled under the tournament name itself.
Ultimately, there are too many navigation routes that lead bettors to more or less the same place. We found that it is typically easier to navigate the app using the "A-Z Menu" feature found at the bottom of the home page to minimize the confusion and provide a more direct route to the events we were interested in betting on.
Once you've identified the event that you want to bet on, BetMGM provides a nice horizontal scroll across the top to showcase the available markets for that particular contest. This was helpful, especially when we knew what we wanted to bet on for that particular game. While this is a solid feature, we prefer the DraftKings two-tiered scroll feature that allows users to look at a certain bet type for every game for that night's slate. This is not currently available with BetMGM.
In-app Search
We were impressed by an improved search function within the BetMGM app. While it's not perfect, it has become more intuitive compared to previous iterations. It is able to determine teams and players that are related to a specific bet, even if they are not named directly in the bet title itself.
For example, when we searched "Nuggets" we were given results for markets such as "which division will win the NBA championship". While not clearly named in that market, the Nuggets are obviously an eligible candidate for that particular bet option.
Our biggest concern regarding the in-app search function is that it can frequently return too many results from queries. When we searched "Jordan Spieth" ahead of the Masters Tournament, BetMGM returned bet options like "Top Canadian Golfer" as a relevant bet option. Speith is not Canadian, so this function can clearly overreach at times.
We found that in-app search was particularly useful for sports like soccer, where there are a variety of competitions typically happening simultaneously across leagues. For example, searching "Liverpool" not only gives you lines for their next domestic league match, but also for upcoming Champions League and FA Cup games, too.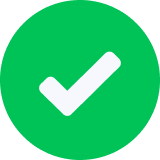 Takeaway: Navigation is average for the BetMGM app. Confusing event names and multiple avenues of reaching the same contest make the experience somewhat non-intuitive. The A-Z Search feature was the easier method of locating desired games and bet options, but it also has its limitations. BetMGM lags behind competitors like DraftKings in this area.
App Speed: Good
How quickly does the BetMGM mobile app update and respond to input?
There is a noticeable lag throughout the BetMGM app as users navigate between pages. We were regularly greeted with a half-second blank or loading screen as we moved throughout app functionalities. In some cases, the app simply got stuck as it tried to load another screen. This delay is not just as users move from one page to another, but also when clicking on any button within the app. Overall, the BetMGM app lacks fluidity that can create a choppy user experience.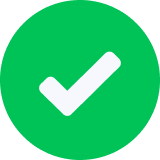 Takeaway: The BetMGM app almost feels like a desktop site that exists within an app due to general lagginess and choppy experience. A lack of in-app animations and design added to the feeling that the desktop version was ported into the app with minimal optimization for the mobile experience. DraftKings, FanDuel, and PointsBet tend to offer a smoother experience.
Game Data Density: Great
How many games can you view odds for at once in the BetMGM app?
BetMGM is on par with most other sportsbooks in terms of the game density that they are able to display on main league pages. This is important as it allows users to be able to review information more effectively to be able to make quicker betting decisions.
Game density is most impacted by design elements such as font size and effective usage of screen real estate with the goal of minimizing "dead" or "white" space. We tested a variety of sportsbooks on their game density using an iPhone 12 Pro to determine our mobile rankings. Here's what we found:
FanDuel - 4.5 Games

Tied BetMGM & DraftKings - 4 Games

Tied PointsBet & Caesars 3 Games
In addition to being able to display the second-most games on a mobile screen, we also saw that BetMGM's layout effectively showcases information within its in-game screens as well. The font, though, can be small and challenging to read in some cases. FanDuel is a strong alternative for those users looking for a more compact, data-dense platform.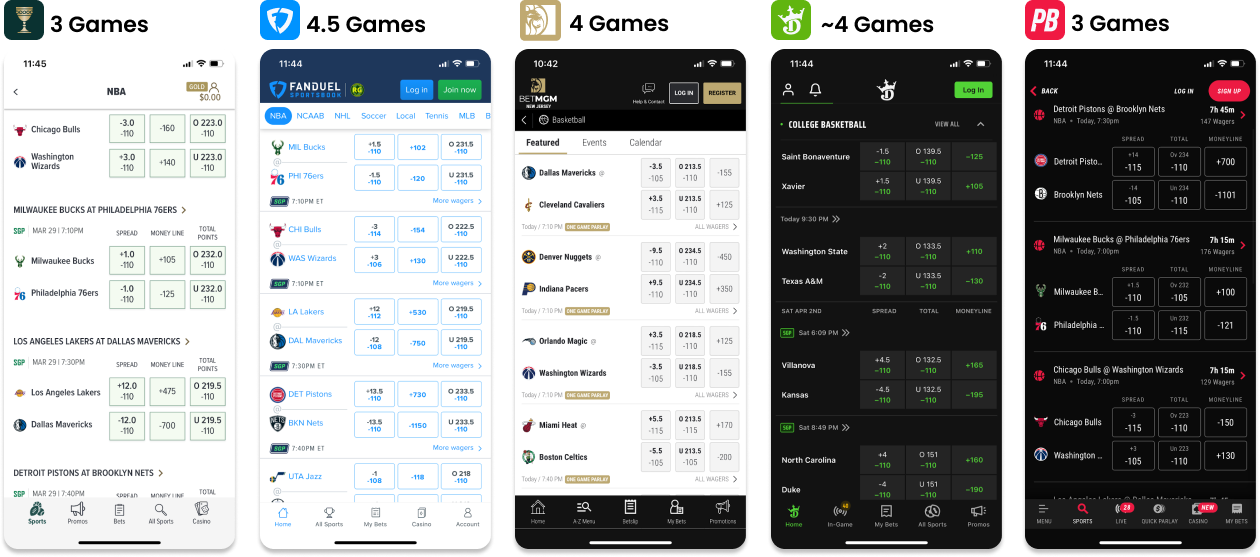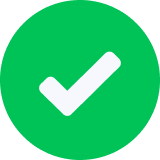 Takeaway: BetMGM offers solid data-dense viewing. It only lags behind FanDuel in terms of games displayed on mobile.
Bet Slip Experience:
Room for Improvement
How intuitive and seamless is the bet slip experience?
Bet slips can often be a make-or-break feature of a sportsbook as it is the mechanism for actually placing a bet. The BetMGM bet slip gets the job done, but we believe that there is room for improvement when comparing it to other sportsbooks. Here are a few key points that we noted when examining the BetMGM bet slip:
The slip can hold up to five bets without having to scroll giving it solid density, however, this is only because it goes to full screen. This does not enable users to keep scrolling through other odds while the bet slip is open like in other sportsbooks.

Easy to toggle tabs for straight bets, parlays, and round robins.

Font size can be a little small making it difficult to exit out of the bet slip or navigate between bets. It's easy to accidentally click the wrong button as a result.

Bet settings are easy to change within the bet slip. Users have the option to set their preferences across things like automatically accepting odds should they change or setting app and email notifications.
Coupled with the bet slip is the "My Bets" section on the BetMGM app where you can find and track live bets (bets currently in progress), open bets (bets that haven't started yet), and settled bets (bet history on completed wagers).
While we found that this section left some formatting to be desired in the way of spacing and visual aesthetic, we were generally pleased with its overall functionality. Here are our observations on this section:
My Bets is easy simple and easy to navigate. There's nothing fancy about it, but it's a helpful feature to help track ongoing or completed bets.
Great filter functionality to easily switch between live, open, and settled bets. Many other sportsbooks do not have a filter feature.
Edit Bet functionality

Users can add selections to their open bets from the My Bets section to create a parlay. This must be done before the contest for the open bet starts.
Users can also add stakes to their open bets to increase their overall wager to obtain a larger potential payout.

BetMGM offers a "Cash Out" feature for many of its bets. This is the option to cash out on a bet before the contest has ended. The benefit is that users can make money without a final result if the contest is trending towards a winner. The payout will not be the full amount, but it takes the risk out of losing the entire wager should the user ultimately lose the bet.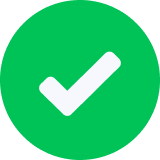 Takeaway: BetMGM offers an adequate bet slip functionality, but ultimately, we prefer the likes of Caesars and FoxBET in this category.
BetMGM Mobile App Review Summary
To analyze how the big brand sportsbooks size up pricing-wise, jump ahead.
Customer Feedback on BetMGM Mobile App
In addition to our own review, we have collected and condensed feedback that is available from both the Apple App Store and Google Play to provide a more full picture of the BetMGM mobile app. Here is what users from both operating services have to say about BetMGM:
BetMGM Sportsbook Apple App Store Reviews
#17 in Sports - 4.8/5 Stars - 86.8K Ratings (June 2022) - Download at Apple App Store
| | |
| --- | --- |
| iOS User Positives | iOS User Negatives |
| Generous & engaging BetMGM bonuses: Users cited the substantial availability of free bets and parlay boosts, often just out of the blue. BetMGM was frequently referred to as "the best" in the bonus code and promotions areas compared to other platforms. | Customer service shortfalls. Bettors cited frustrations with bouncing around multiple reps, a not-so-helpful chat, issues connecting and disconnecting, and expectations about response times not being met. |
| Seamless deposits & rapid withdrawals. Apple reviewers described BetMGM's depositing options as friendly and intuitive. Users commonly cited how timely BetMGM was to withdraw funds—users even cited the PayPal method returning funds within 12-16 hours. | Location accuracy. A common theme was verifying location if not on Wi-Fi, even when in a legal betting state. |
| Breadth of bet options. Users raved about new markets, price boosts, in-game props, player props, and parlay choices. | Undesired logouts. Users were frustrated that the app logged them out too frequently for security reasons, posing an inconvenience while betting. |
BetMGM Sportsbook Reviews in the Google Play/Android Store
4.3/5 Stars - 5,629 Review (June 2022) - Download at Google Play
| | |
| --- | --- |
| Android User Positives | Android User Negatives |
| Great bonus code & promos. Similar to iOS, Android users cited generous bonuses and promotions and a savvy response to any bettor losses—if you lose, sometimes BetMGM responds with a special promo to keep you gaming. | No phone number for customer service. Users cited frustration with the lag between responses for email and chat and no option to talk to a representative directly. According to customer feedback, sometimes issues, like improper geolocation, took more than a week to troubleshoot. |
| A parlayer's paradise. Parlays are easy, accessible, and recommended by other parlay superfans. | Lag, glitching & speed. Users noted challenges with responsiveness to input, and inconvenient freezing, such as when creating the same game parlays. Sometimes the only solution so far is "restart the app." |
| The breadth of BetMGM's sports offering. Comprehensive coverage of leagues from all over the world and bet options competitors don't have were major positives. | Readability: A few users have reported issues with readability due to small font and aspect ratios on their mobile device. |
BetMGM Sportsbook Reviews on Reddit
The court of public opinion can offer valuable insight when selecting a sportsbook. Here is what Reddit users had to say about the BetMGM Sportsbook:
| | |
| --- | --- |
| Reddit User Positives | Reddit User Negatives |
| Website Interface: Redditors seem to really enjoy the website client. Easy bet selection and parlay construction were a few of the highlights. | Odds: BetMGM collects more juice than any major book on average across all major sports. Users on Reddit agree with this sentiment and are vocal about how poor the odds are. |
| Non-Kambi Odds Provider: Users enjoyed BetMGM because they use an odds provider that is different from most books. This allows users to different odds than they would elsewhere. | App Interface: There were a lot of complaints about the app. Many said it was just a slower version of the website client, while others complained about bugs and glitches |
| Earning Rewards: By betting on with BetMGM and linking your rewards, you can earn tier points as you bet. This is a feature that redditors seemed to enjoy. | Poor Customer Service: The chat client within the app is slow and they usually don't have answers, requiring the issues to be escalated. |
BetMGM Registering & Cashiering
BetMGM provides various options for users to deposit funds, including debit and credit cards, prepaid cards, e-wallets, and bank transfers. There have been instances reported of a declined deposit because a credit card company doesn't allow it. In that instance, users have to use a prepaid card or a bank transfer.
Notably, no current U.S. sportsbook allows deposits or withdrawals with cryptocurrencies like Bitcoin, including BetMGM.
Payouts can take up to five days to be approved, although they're usually processed much sooner--particularly via PayPal. You can withdraw funds directly into your bank account. You cannot withdraw funds onto a prepaid credit card. There are no fees to withdraw funds from BetMGM.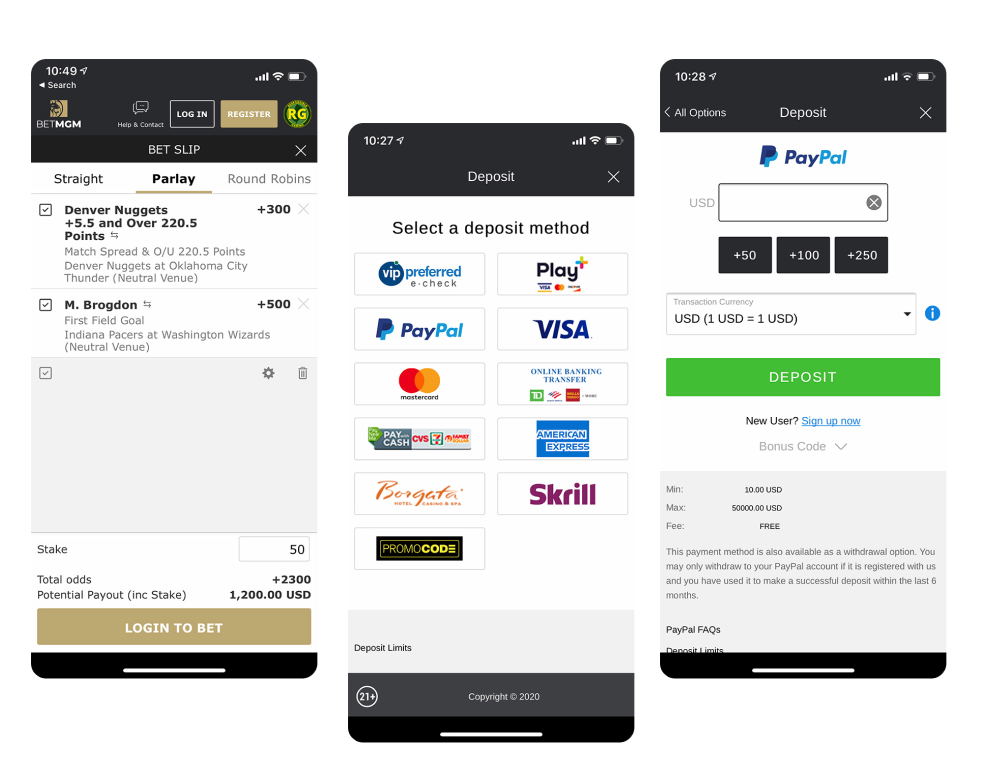 BetMGM Betting Options and Sports Market Coverage





As one of the biggest sportsbooks in the U.S., BetMGM has many available markets, including all major sports and most niche ones. Some gaps exist around sporting events like political markets and props, but the options are vast.
What Are the Bet Types Available in the BetMGM Sportsbook App?
As one of the biggest gaming entities in the U.S., BetMGM offers about every market that's legal to offer in the states they're located in. Here are some of the main bet types, with educational resources to learn more:
| | |
| --- | --- |
| BetMGM App Screenshot | Bet Type |
| | Point Spreads. Spread betting is a bet on the margin of victory in a game. |
| | Moneylines. Moneyline betting is when you pick the winner of the game or event. |
| | First Half & Second Half Bets. Halves let a bettor treat the first half and the second half as separate matches. Downloading our app can help you do this with ease. |
| | Totals. A total, also known as an over/under, is a bet on the number of points both teams will combine to score in a game. |
| | Player Props. A prop bet, short for a proposition, wager that is not directly tied to the final score or outcome. |
| | Futures. Future bets are a bet on an event that will be decided in the future (e.g., end-of-season results). |
Available Sports Markets
BetMGM is not typically going to lead the way in terms of posting odds for an event, but their lines do not lag far behind. They offer competitive lines across all major sports and most betting markets. You'll have no trouble finding odds for your favorite matchups across the NFL, NBA, college football and basketball, NHL, MLB, and more:
Aussie Rules

Baseball

Basketball

Boxing & MMA

Cricket

Cycling

Darts

Football

Formula 1 & NASCAR

Golf

Handball

Hockey

Lacrosse

Motorsport

Rugby League & Rugby Union

Ski Jumping

Snooker

Soccer

Tennis

Volleyball

Waterpolo
One drawback is that compared to some other books in the U.S. market, BetMGM does have somewhat limited secondary markets, including game or player props. For example, DraftKings offers odds on players to make or miss the cut at PGA Tour events; BetMGM has historically not offered that market. BetMGM will sometimes provide props, but they're more limited than other books.
There are other smaller markets available as well, including leagues within sports. For example, you can be on the PGA Tour, European Tour, the Ryder Cup, and more with golf.
BetMGM Featured Bet Types
Parlay Generator
One thing that we saw with BetMGM that we did not see with any other sportsbook is a randomized parlay generator. Users have the ability to set the odds that they want and then the BetMGM app will create a matching parlay from the night's slate of contests. The generator defaults to a five leg parlay, but users are able to manually change the number of legs they wish to include.
While this is a fun feature, we mostly found that the parlays provided were not actually good bets. For our money, we would prefer to put together our own parlays.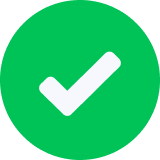 Takeaway: The Parlay Generator mostly feels like a gimmick to push users towards parlay bets, but for anyone interested in playing parlays, they're better off picking their own.
Prop and Exotic Bets
While prop and some exotic bets are not exclusive to BetMGM, this is an area in which this app excels. BetMGM offers some of the best options on many prop bet types such as first touchdowns, golf tournament finishes (top 5's, top 20's, etc), first-period hockey overs, and more. These bet types have become increasingly popular recently and BetMGM provides great coverage of these prop and exotic markets to the benefit of sports bettors.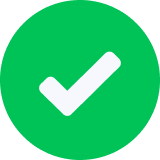 Takeaway: For niche game prop bets, look no further than BetMGM.
MLB Game Odds: New York Yankees vs Houston Astros
Below is a selection of odds for the upcoming MLB game: Updated June 30, 2022 - Odds Provided by BetMGM - Subject to Change
| | | | |
| --- | --- | --- | --- |
| Team | Spread | Moneyline | Total |
| | (-1.5) +135 | -125 | Over 8 (-105) |
| | (+1.5) -160 | +105 | Under 8 (-115) |
BetMGM Futures Odds
Here are the MLB futures odds offered by BetMGM Sportsbook: Updated June 30, 2022 - Odds Provided by BetMGM - Subject to Change
| | |
| --- | --- |
| 2021/2022 MLB Team | BetMGM Futures Odds |
| NY Yankees | +425 |
| LA Dodgers | +450 |
| HOU Astros | +600 |
| NY Mets | +650 |
| ATL Braves | +1100 |
| TOR Blue Jays | +1100 |
The Action Network Podcast - with BetMGM Odds
After signing up with code ACTION, get BetMGM's best odds paired with insights from our betting experts to maximize your bonus ROI. Every Monday, Thursday and Friday this NFL season handicapping veterans like Stuckey and Chris Raybon analyze every matchup and select their best bets from the NFL slate on The Action Network Podcast, with all odds sponsored by BetMGM Sportsbook.
The Action crew provides the best analytics-driven projections, injury updates and actionable gambling talk, with sage advice on betting market inefficiencies, avoiding misleading trends and so much more.
BetMGM vs. Other Sportsbooks





While sign-up offers, promos, and user experience are crucial factors in selecting a sportsbook, the most sophisticated bettors are often worried about the price. We can compare books in this regard a couple of ways:
Juice: The "vig" is also

referred to as the "vig," this is the tax a sportsbook charges for a bet. The standard odds for a spread bet is -110, which means you have to pay $110 to win $10. That extra $10 is the tax.

Hold:

Like the juice, a hold is defined as the percentage of a sportsbook for every dollar wagered. It's a better metric to measure for moneylines, for example.
Most online U.S. books in states where betting is entirely online and not regulated by the state lottery have standard juice on your typical bets. Take, for example, the juice on spread bets for the NFL. There's no major difference between sportsbooks: It is common to get -110 on both sides for both the spread and the over/under.
By Sport Pricing Comparison: BetMGM vs. Caesars vs. FanDuel vs. PointsBet vs. BetRivers
As part of being a savvy sports bettor, line shopping across books is a valuable process to engage in. We've made some of these comparisons for you to help illustrate the value of line shopping, and the best sportsbook for different bet types and sports, on average.
Analysis parameters:
Data collected from 1/1/2021-4/1/2022

Used closing odds (the odds 30 minutes before game-time) in calculations

Each data point is the average book-edge for the month

Each # is represented as a percent of the book's edge
The book with the lowest average book edge is considered to have the best price.
Best Pricing: Sportsbook Edge Averages by Sport (All Markets)
| | | | | | |
| --- | --- | --- | --- | --- | --- |
| Sport | BetMGM | FanDuel | DraftKings | Caesars | PointsBet |
| NFL | 4.85 | 4.58 | 4.55 | 4.43 | 4.57 |
| NBA | 4.74 | 4.55 | 4.56 | 5.47 | 5.76 |
| MLB | 4.72 | 4.48 | 4.58 | 3.86 | 4.83 |
| NCAAF | 4.88 | 4.75 | 4.60 | 4.56 | 5.19 |
| NCAAB | 4.70 | 4.68 | 4.54 | 4.54 | 5.29 |
| Total | 4.74 | 4.66 | 4.62 | 4.71 | 5.18 |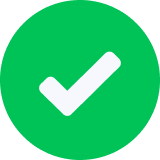 Sportsbook Edge by Sport Summary:
BetMGM was middle of the pack in terms of overall average pricing across all betting and sports markets
Caesars had the best pricing for NFL, MLB, NCAAF, and NCAAB
FanDuel priced in bettors' favor with NBA
PointsBet was the least favorable total pricing market for bettors overall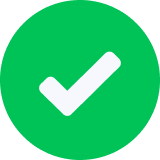 Pricing Summary for Specific Markets:
BetMGM Moneylines. BetMGM had the second highest total moneyline pricing on average (4.65) across all major sports. Caesars featured the best average moneyline pricing for NFL (4.06), MLB (2.87), NCAAF (4.14), NCAAB (4.00), and overall (4.03).
BetMGM Spreads. BetMGM was near the top in terms of average total spread pricing (4.76), and excelled specifically in NBA pricing (4.71) over competitors. Only DraftKings offered better overall average pricing for spread bets (4.69)
BetMGM Totals. BetMGM has the best average pricing across sports (4.81), specifically in MLB (4.72) compared to other sportsbooks. If you like betting over/under totals, BetMGM is a recommended sportsbook.
How much does "Sportsbook Pricing" matter?
These pricing differences are most apparent when the moneylines get bigger. For example, FanDuel may have something like this:
Meanwhile, BetMGM might have:
Even though BetMGM has a slightly worse price on the Colts, it has a much better price on the Jaguars, and overall there's less vig on this market than at FanDuel. Over hundreds of bets that difference in vig starts to add up.
BetMGM doesn't have the best price available on every single bet type – few books do unless they're catering to sharp bettors like Circa Sports – but there are some other markets where you'll notice strong pricing from BetMGM. They often have the best lines on game props like which player will score the first touchdown, how many goals will be scored in the first period of a NHL game, and so on.
Overall, BetMGM is a solid and reliable app despite some shortfalls in specific usability areas. BetMGM will enable users to bet on almost any sports game of interest without issue.
To learn more about the benefits of line shopping your odds, here's an overview from Action Network's Matt Mitchell. He's a seasoned bettor and oversees the flagship Action Network Podcast.
In terms of hold on moneylines, here's how BetMGM has compared with other U.S. books in the past:
Which States Is BetMGM Legal In?
BetMGM is available to online sports bettors in Arizona, Colorado, Illinois, Indiana, Iowa, New Jersey, New York, Michigan, Pennsylvania, Tennessee, Virginia, West Virginia and Wyoming.
| | | |
| --- | --- | --- |
| State | Sports Betting Partner | Launch Date |
| Arizona | Arizona Cardinals/Gila River Tribe | September 2021 |
| Colorado | Midnight Rose Casino | May 2020 |
| Illinois | Par-A-Dice Casino | March 2022 |
| Indiana | Belterra Casino Resort | February 2020 |
| Iowa | Diamond Jo Casinos | January 2021 |
| Louisiana | Harrah's New Orleans | January 2022 |
| Michigan | MGM Grand Detroit | January 2021 |
| New Jersey | Borgata Casino | August 2018 |
| Pennsylvania | Hollywood Casino Morgantown | December 2020 |
| Tennessee | Online only | November 2020 |
| Virginia | Online only | January 2021 |
| West Virginia | The Greenbrier | January 2020 |
| Wyoming | Online only | September 2021 |
BetMGM Ontario - Live
As of April 4, 2022, Ontario bettors are able to place their first legal wagers through the BetMGM mobile app.
Just a few days following the passage of bill C218 allowing for single-event sports wagering in Canada, BetMGM announced its plans to launch in the market. BetMGM clearly sees the opportunity here, as evidenced by the company's recent moves and partnerships. Most notably, BetMGM partnered with Wayne Gretzky to bring the NHL icon on as a brand ambassador.
BetMGM New York - Live
BetMGM mobile New York sports betting launched on Monday, Jan. 17. The King of Sportsbooks prepared for ahead of their NY launch by agreeing to a partnership with MSG back in November. This deal gives BetMGM exposure inside MSG and across their digital platforms, which is easily an advantage in the NY online sports betting market. New York bettors: Use bonus code ACTION at sign-up to earn a risk-free bet up to $1,000.
BetMGM Louisiana - Live
Legal online Louisiana sports betting has gone live! The King of Sportsbooks was one of six approved operators to initially launch in the state. Louisiana bettors can earn a completely risk-free bet up to $1,000 by using bonus code ACTION at sign-up.
BetMGM Washington Update
Washington state launched retail sports betting on Dec. 20, 2021, allowing the King of Sportsbooks to operate with the Puyallup Tribe at the Emerald Queen Casino in Tacoma, Washington. Bettors can place their wagers at nine tribal casinos so far until more locations become available in the near future.
Expected Online Launch Date: Early 2022
BetMGM Online Casino Promo Code & Review
| | |
| --- | --- |
| BetMGM Casino Bonus Code: | |
| BetMGM Casino Deposit Bonus Details: | 100% deposit match up to $1,000 plus $25 on the house |
| Legal States: | |
| Casino Games Offered: | Blackjack, Roulette, Slots, Live Dealer Games and more |
| Promo Last Verified: | June 30, 2022 |
Most people will be familiar with the MGM Grand as one of the premier brick-and-mortar casinos on the Las Vegas strip. Now, in BetMGM, the company has brought its entertaining gaming experience to players' fingertips via the Web and smartphones for convenient and enjoyable gambling in five U.S. states and counting. It even incorporates its iconic golden lion logo on the app's representative tile for mobile screens.
BetMGM is one of the most robust online casino apps on the market — it's like walking onto the gaming floor of a real-life MGM casino without moving an inch. Whether players are looking to try their luck at Poker, slots or table games, BetMGM is a top place to play for bettors of all levels of experience and expertise.
Read on for our full review, which covers everything players need and want to know about BetMGM's online casino and why it's one of the most highly regarded platforms in the market today. Here are our quick thoughts on BetMGM's online casino offerings.
Best casino for option-seekers. Players simply will not find a greater selection of games (especially slots) at any other online casino.
Tech experience solid all around. The gameplay was pretty smooth both on the web and via mobile app, and of the quality you would expect from a respected casino like MGM.
The live dealer experience is world-class. The Live Dealer Blackjack provided us the most entertainment as it felt the closest to being at an actual table, yet in the comfort of our own space.
Customer support can be improved. Technical issues (or lack of clear messaging to set expectations with the app) were disappointing and disrupting, and customer service can be hit or miss.
BetMGM Online Casino Bonus Codes & Promo Offers
Getting a bonus without having to deposit makes it a no-brainer to try BetMGM Casino. The no-deposit bonus of $25 is unmatched and should be enticing enough for players to give BetMGM's entertaining and engaging product a shot. Click here and use the bonus code ACTION to get started.
With a 100% deposit match up to $1,000 plus $25 on the house (called "FREEPLAY"), players can hit the ground running with BetMGM. Just create a new account and decide which game to use your FREEPLAY funds on. This no-deposit bonus is essential because it is reassuring for players to know that they can start playing without committing to making a deposit. Let's face it: You need funds to have fun. BetMGM allows players to test its product out first in hopes that they'll want to continue playing after building a bankroll. Need help with budgeting that initial BetMGM bonus for a new player? We've got some helpful strategies on bankroll management and a betting odds calculator when you're ready.
How to Use the BetMGM Casino Bonus Code
Are you ready to power up your first bet with BetMGM's welcome bonus? Here are the steps to maximize value.
Claim a BetMGM bonus on the web with these steps:
First. Navigate to the BetMGM website from one of our links
Second. Make your first deposit (above $10), activating the offer with the bonus code ACTION
Third. BetMGM will match your first deposit, reflected in your account balance — up to $600
Fourth. After your initial wager settles, your free bets will be accessible.
To claim a BetMGM Casino Bonus Code on the mobile app:
The process is the same, but you start in the Google Play or Apple App store to download the BetMGM mobile casino app.
Where can you claim BetMGM Online Casino bonuses? Only in states where online casinos are legal. As of January, the BetMGM online casino is available to play in five U.S. states, and its online poker product is legal in six. Nevada is the outlier: It allows online poker but not online casinos, so BetMGM isn't able to bring its virtual table games and slots to Sin City just yet. To follow the legalization process of online sportsbooks, casinos and Poker alike, view our legalization tracker.
BetMGM Online Casino Game Selection
Make no mistake: If there's one area where BetMGM thrives, it's in the diversity and the sheer number of games it offers. If anything, players may feel bombarded with the amount to choose from, but they should be able to find games that fit their playing style and personal interests in no time.
Table Games at BetMGM Casino
Players can choose from a wide variety of popular table games like Blackjack, Roulette, Baccarat, Video Poker, and more, with multiple variations of each. You can always start with the No. 1 choice, Premium Blackjack Pro. Live Dealer games simulate a real-life casino experience between 8-6 a.m. daily.
Virtual Blackjack at BetMGM
+ No minimum bet. Players can wager whatever they are comfortable with risking.
+ Easy math. The game does the math by quickly adding cards, which players will rarely find at actual casinos.
- No dealer communication. The downside, however, is that there is zero communication with the dealers, something players may enjoy when at a real table.
Many players that become frustrated over losing "to a computer" in Virtual Blackjack have noted a tendency to gravitate toward Live Blackjack to play with a human dealer.
Live Blackjack at BetMGM
+ Social interaction. The fun here is that the dealer is an actual human being. This includes a new dealer rotation and machine shuffle, just like when at a physical casino.
- Higher minimums. There is a $50 minimum bet, which may be a bit steep for new players testing the waters in online casinos.
- Quick decision-making. A 13 second time limit is allotted to place bets and make game decisions. Some players may feel this is a little too speedy for them, especially first-timers or amateurs.
There generally are plenty of seats and tables available on the game's menu, so finding a spot is not a problem. Overall, BetMGM's Live Blackjack experience very closely simulates playing at an actual casino, rating as one of the best Blackjack games available by any online casino. We give it an A+.
Slot Games BetMGM Casino
BetMGM offers new players a $5 bonus when wagering $50 on slots. The only issue is, which one to play? There are more than 500 slot options (!), almost too many to choose from as if the MGM took an entire floor of slot machines and put them all right in front of your face.
Still, there's a lot of spice and fun variety from the different reel counts, scatter symbols, and more. Players are offered classics like 'Wheel of Fortune' and the Wild West, along with themes such as dragons, pirates, fruit, and even sushi.
Our BetMGM Slot Takeaways:
- Too many choices. An overwhelming amount of slot game options (>500), many with animated tiles to select.
- Unclear outcomes. We played ten different slot games and didn't win. Or, if we did win, it was not clear.
+ Exciting upside. Our favorite slot was the MGM Grand Millions, with five reels and 243 ways to win during the main game. There are even more (1,024!) through the free 'Bonus Spins' feature, all while the "progressive jackpot" grows. When we last checked, the "progressive jackpot" was almost $3 million and growing!
BetMGM Casino Roulette
BetMGM offers 12 types of roulette games with different twists, including lightning rounds and even live play. However, in all of a player's choices, the object of roulette stays the same: bet correctly on where the ball will land.
BetMGM Roulette had some positives for Action players:
+ Simple intuitive play. We found roulette to be one of the more accessible games to play in the BetMGM portfolio. It's as simple as clicking the chip amount and clicking where to put them.
+ Realistic interactions. The actions of rolling dice, adding chips, and making bets are just as fun and engaging digitally as they are in real life.
+ Clear outcomes. After rolling, the game tells players if they won or lost and then takes them to the previous screen to add chips to their bet to visualize what was won.
Be aware that you will be prompted to the deposit screen as you continue placing bets that exceed your funds. If you don't wish to make a deposit, the game is cleared and restarted.
New Casino Games
BetMGM is committed to giving casino players what they want, which means bringing new choices in regularly. New games are state-specific with their availability, but each legal state had new games to offer. In just one "New Games" screen, we can see a range of options – Leprechauns to Sports, Whales to NASCAR Racing. Where else would you find all that but BetMGM Casino?
Exclusive Casino Games
Want a unique gaming experience? BetMGM has also gone to lengths to offer games no other casinos can. BetMGM Michigan offered more than 500 exclusive slots, including Dazzling Sun (fruit-themed reels) and Galacticos (space and gemstones).
However, what we found most memorable were the table game experiences, like BetMGM Blackjack Pro and BetMGM Roulette Pro. The live experience has been meticulously curated.
Additionally, the MGM Grand Millions and its progressive jackpot are exclusive as well.
BetMGM's Most Popular Games
If you're not sure where to start, go with what's popular! Here's a list of BetMGM's most popular online casino game types of 2020, ranked:
1) Bingo. Remember this game? A card with a grid consisting of numbers and letters, fill out a vertical, horizontal, or diagonal row to win. It's probably been a while since you last participated in a bingo game, but even more of a reason to give it a shot. A significant benefit here is that BetMGM offers many types of bingo games, so it's easy to find one to try. Gambling in its most simple form.
2) Blackjack. The best thing about playing Blackjack online vs. a real casino might be that you can play at your own pace. Another added benefit: Fewer distractions and more privacy than an actual casino, which many players appreciate. Popular Blackjack titles include Premium Blackjack Pro, Multi-Hand Blackjack and Vegas Downtown Blackjack.
3) Poker. Since the "poker boom" of the early 2000s, games and prize money for real and online casinos have been growing. What players enjoy about online Poker is mixing things up with different game variations, whether a daily or occasional player. Casino Hold'Em Poker and Double Double Bonus Poker ranked at the top of most played.
4) Roulette. Players flocked to this game in 2020 for the diverse options and pace of play. Black & Yellow Roulette and American Roulette Pro were the most popular games, with American and European styles offered.
5) Online Slots. This type of game is where BetMGM shines with the most themes offered of any game category. Play a few spins in the jungle of the "Jumanji" movie franchise, then switch over to space to see if you can hit a bonus among the planets of Galacticos. More slots with themes players may recognize Guns N Roses, Monopoly Big Spin and Wheel Of Fortune. Popular slots: Starburst, Gonzo's Quest, Jumanji. Something growing in popularity online are slot tournaments, which generally offer higher winnings than regular play slots. The benefits of online slot tourneys are a more flexible buy-in, usually for a few cents per spin.
Additional Information and Benefits About BetMGM
BetMGM gives bettors a lot of choices in sports and casino markets. In addition to these choices, though, BetMGM offers support for healthy gambling habits. If you want to limit your participation at any point, BetMGM lets you control and set boundaries for betting behavior:
Self-exclusion:

Bettors can take a "time-out," which either locks your betting or locks your account altogether for a specified amount of time.

Deposit limit:

Bettors can set a maximum amount they want to deposit upfront, and BetMGM won't allow more than that.

Loss limit:

Bettors can set a limit on how much they can lose in a day, week, or month; after that, they won't be allowed to bet until the time expires.

Session time limit:

Bettors can limit the amount of time for each session or the time they're logged in.
Spending Controls
One of the nice things about betting with a U.S. legal book or casino like BetMGM is that you don't have to worry about withdrawing money safety and security. Each state regulates sportsbooks, so you have protection from those regulatory bodies; that same assurance doesn't exist for offshore sportsbooks.
BetMGM allows players to deposit funds with ease directly from a bank account or preferred credit/debit card. Choose from:
VIP Preferred

VISA/MasterCard

Discover

PayPal

Bank Account Bill Pay

PayWithMyBank Online Banking

BetMGM Prepaid Play+

M life Rewards MasterCard
Payouts
Here's how to withdraw cash from your BetMGM account in a few simple steps:
Ensure that you are signed in on the Web or mobile app

Navigate to the My Account button (top right corner)

Next, click on Cashier Page and select the Withdrawal tab

Select a preferred method of withdrawal and enter the amount

Hit the withdraw button!
Like most sportsbooks and online casinos, there are more options, and it's faster to deposit than to withdraw. This can be frustrating for users but is also a savvy business decision to keep us coming back. FYI: BetMGM does have a minimum withdrawal amount of $20 for both its sportsbook and online casino.
M Life Rewards Program
A major benefit of signing up to play at the BetMGM Sportsbook or Online Casino is that all players are automatically enrolled in the award-winning loyalty program of MGM Resorts, M life Rewards. iRewards also allow players to turn points into perks, with the ability to redeem them for bonuses, cash or world-class experiences like comped rooms, discounted dining, VIP seating at sportsbooks and more at all MGM family properties (MGM Grand in Detroit, MGM Grand, Bellagio and ARIA in Las Vegas, Borgata in New Jersey, MGM National Harbor in Maryland and Beau Rivage in Mississippi).
The potential to turn online winnings into real-life experiences is something we found very appealing from BetMGM. M life Rewards allows players to be involved with one of the most extraordinary resorts in the world.
There's more than hotel discounts and lifestyle perks with Mlife — there are also perks just for the players like:
Extended expiration for points
Special tournaments
Ability to convert points to FREEPLAY
Bonuses on playing slots up to 40%
The extent and availability of the perks are tier-based, depending on points a player has accumulated:
| | |
| --- | --- |
| BetMGM Tier | Points Required |
| Sapphire | up to 24,999 |
| Pearl | 25,000 |
| Gold | 75,000 |
| Platinum | 200,000 |
| Noir | By Exclusive Invitation Only |
BetMGM's rewards program is extensive and unique due to the nature of its global brand. For more information, they've carefully detailed the program here.
BetMGM Customer Service
If you need help with anything pertaining to the BetMGM Sportsbook or casino apps, BetMGM offers 24/7 customer service on its website. You can also email a representative and generally expect to receive a reply within a day or two.
Overall, BetMGM's customer support is responsive and gets the job done when called upon, even if one of the criticisms about the company from users is that it does not list a help phone number.
More on BetMGM Sportsbook
For additional insights, VegasInsider performed independent in-app testing of BetMGM Sportsbook, rating it a 4.7 out of 5 stars. Learn about their take on BetMGM's odds coverage, market availability, and more.
BetMGM Bonus Code & Sportsbook Review FAQs
What's the best promo code to use for BetMGM?
Which states allow betting via the BetMGM app?
As of March 2022, there are 13 states that allow online sports betting via the BetMGM app:
Note that in Nevada bettors can wager online but must first register at an in-person casino. In all other states, bettors can register, deposit and wager all online.
Can I download the BetMGM app and deposit/withdraw even if I'm not in one of the legal states?
Yes, but you won't be able to make any bets unless you are in New York, Arizona, Colorado, Indiana, Iowa, Nevada, New Jersey, Michigan, Pennsylvania, Tennessee, Virginia and West Virginia.
BetMGM will confirm your location through your phone or computer GPS. As long as you're in a legal state, you can bet. If you live in one of those states but are not within the borders, you will not be able to bet.
Can I deposit into my account via PayPal?
Yes, BetMGM accepts PayPal. It's one of the easiest methods to both deposit and withdraw money, so we recommend it.
You will not be charged for withdrawing or depositing at BetMGM. That said, all sportsbooks charge "juice" or "vig" on each bet, which you can read more about in our sports betting glossary.
Juice differs by sportsbook, but on standard bets like the spread or over/under, it'll be 10%.
Why does BetMGM need my social security number and other personal information?
Your social security number and personal information are used solely to make sure you're able to bet by being of legal age and a U.S. citizen. Your information is secured at BetMGM.
Does BetMGM help users limit their risk?
Yes, BetMGM allows you to set limits on deposit, spend, session and time spent on the app on your account. Check out their Responsible Gaming page for more information. If you or someone you know has a gambling problem and wants help, call 1-800-Gambler.
Is BetMGM Sportsbook Legit?
Yes! BetMGM is a trusted, legal sportsbook that is available to anyone 21+ within a state that online sports betting is allowed.
MGM Casino is an online casino accessible on any browser or via a mobile app that offers a wide range of popular slots and other casino games, including Live Dealer options in select states.
Is it legal to bet and play casino games on BetMGM Casino?
BetMGM Casino is a fully legal, regulated online casino operating in four states: Michigan, New Jersey, Pennsylvania and West Virginia.
Do I need to use an app to play BetMGM Casino?
There is a dedicated BetMGM app that is available for Android and iPhone users to make playing on the go easy. You can visit BetMGM Casino from any web browser, as well. There are a few differences between the desktop site and mobile apps, but you can make deposits and request withdrawals on both with ease.
Can I play with a live dealer at BetMGM Casino online?
Currently Live Dealer availability is limited and only available in New Jersey and Pennsylvania, with the expectation that the Live Dealer option will be available in Michigan by the end of the year. As more states are nearing legalized online casinos, BetMGM anticipates more offerings for live dealers in the future for online casino play.
What kinds of games are available at BetMGM Casino online?
BetMGM Casino offers a wide and diverse array of online casino games to play. They offer more than 300 video slots, including progressive jackpot slots. They also offer table games, some with Live Dealers in select states.
Why is my BetMGM app not loading?
If your BetMGM app is not loading, it could be because you are running an outdated version of the app. Be sure to update your app in the Google Play store (Android) or the App Store (iOS). If you are still having issues with your app, reach out to BetMGM support.
How can I keep my BetMGM app from crashing?
If your BetMGM app is crashing, it could be because you are using an outdated version of the app. You can check the Google Play store (Andriod) or the App store (iOS) to see if you are using the most up to date version of the app. If you're up to date and your app is still crashing, you may not have enough storage on your device. Clear up some space and try again. If this does not solve the problem, be sure to reach out to BetMGM support.
Can I use a VPN to bypass the location check?
No, you have to actually be located in a legal sports betting state in order to place bets with BetMGM. If you are caught using a VPN in an attempt to bypass the location check, BetMGM holds the right to ban your account. This leaves you unable to use the BetMGM app ever again.
Claim Bonus Offers from Other Sportsbooks
To make sure you get the best betting value, here's a list of books where you can find great live promotions: