BlackJack's Vegas Adventure: Gambling Until Sunrise on Day 1
Dear Jackpack,
Miss you guys already. Wish you were here with me in Vegas. Actually, one of you is here. Our guy Preston lives in the desert, so I met up with him when I finally got down to the strip last night, which was a whole ordeal. Let's just say the Vegas Airport is not the fastest place to get in and out of.
Either way, I made it down to Harrah's at about 11:30 p.m. local time. The fantastic people at Harrah's know when someone of particular import is at their property, and they could see me coming a mile away. They were fantastic enough to upgrade my room to one with a "High Roller View." When you wear shoes with Black and White rhinestones people take note.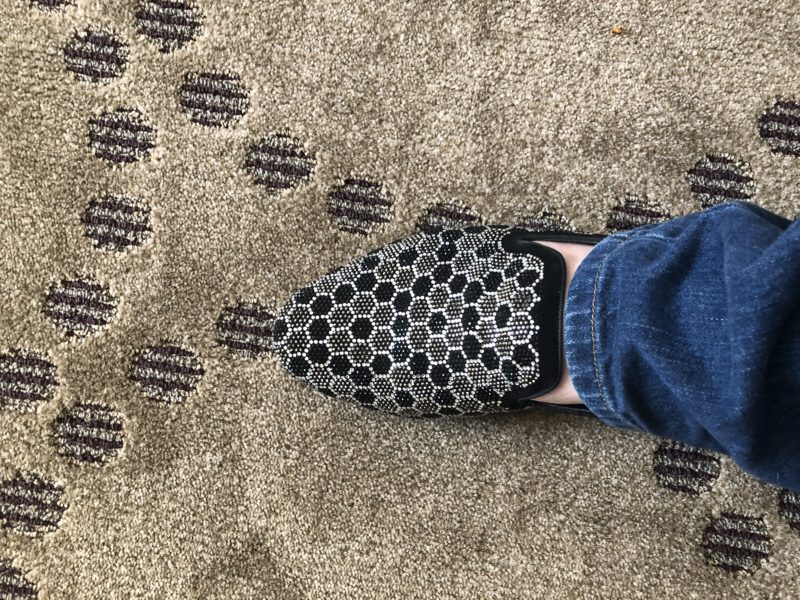 After depositing my suitcase, we went out on the town, starting at Caesar's, before hitting Planet Hollywood, the Cosmopolitan, New York New York, and the Excalibur. I didn't do an enormous amount of gambling last night, as I'm most excited for the sportsbook action the next two days. I did lose some money at my namesake card game, but no worries team, I made most of it back playing roulette at the Excalibur.
We decided to call it a night at around 4:30 a.m., so I headed back to Harrah's and made a quick stop to check out the Linq. I finally hit the bed at around 5:45 a.m. after dropping my new business cards all over town, and rose a few hours later to the sight of the beautiful, warm Vegas sun rising over the mountains. I can't wait to get started and kick the hell out of my day. I'll talk to you guys soon.
Love,
BlackJack
xoxo