Ohio Sports Betting
OH Online Sportsbook Launch Updates for Bettors 2022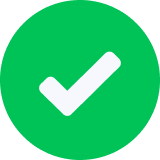 Updated June 28, 2022
Ohio sports betting apps and in-person locations will go live on Jan. 1, 2023, the Ohio Casino Control Commission announced in June. Sports betting in the Buckeye State was legalized in 2021 after Gov. Mike DeWine signed off on a bill to allow up to 46 different online betting operators under a 10% tax.
Latest highlights in Ohio sports betting:
BetMGM and PointsBet have applied for OH's "Mobile Management Services Provider" licenses, preparing themselves to become the first two sportsbooks to launch in the Buckeye State.

In-person and online Ohio sports betting will launch on Jan. 1, 2023, the Ohio Casino Control Commission confirmed on June 1.

The sportsbook application period begins June 15.

Operators who wish to enter the OH market have between June 15-July 15 to apply for type A and B licenses and between July 15-Aug. 15 for a type C license. (25 type A, 40 type B, and over a thousand type C licenses)




Sportsbooks looking to apply must submit responsible gaming plans, geolocation procedures and equipment testing procedures by Nov. 2, which is 60 days before the launch date.

Twenty-one of the maximum 25 license holders in the Buckeye State may partner with up to two operators. The other four are limited to just one partnership per license.

Bally Bet announced a sports betting partnership with the Cleveland Browns, allowing them to enter the state.

Fubo Gaming and the Cleveland Cavaliers have agreed to a sports betting partnership, which will begin once Fubo acquires a license.

Caesars and the Cavaliers have agreed to a partnership that includes a sportsbook venue at the Rocket Mortgage FieldHouse.
Ohio Sports Betting Key Takeaways
| | |
| --- | --- |
| ⚖️ Is sports betting legal in Ohio? | Yes, but it hasn't gone live yet. Online and in-person sports betting will launch Jan. 1, 2023. All licensed operators are expected to launch together on this date. |
| 💸 What are the requirements to bet online? | When online sports betting goes live, you will have to be 21 years of age and physically in OH (verifiable by your mobile device's geolocation tech, or a downloadable desktop plugin) to place wagers. |
| 📒 What sportsbooks will be available when mobile betting goes live in Ohio? | No sportsbooks have been officially approved yet, but expect some of the name-brand operators like: FanDuel, DraftKings, BetMGM, PointsBet, Caesars, Fubo, Unibet, Tipico and Bally Bet. |
| 🏈 What sports will I be able to bet on in OH? | You will be able to bet on all the major American league sports (NFL, NBA, MLB, MLS, NHL), college sports and more such as European basketball leagues, cricket and rugby. |
There are currently no available promotions
OH Sports Betting Overview, Timeline and Background
Ohio Sports Betting Background
Legalized sports betting in Ohio will launch on Jan. 1, 2023, according to Matt Schuler, executive director of the Casino Control Commission.
On June 20, 2022, BetMGM and PointBet became the first online sportsbooks to apply for market access in OH. Multiple online sportsbooks are expected to follow within the next several months leading up to the New Year.
Gov. Mike DeWine signed House Bill 29 into law on Dec. 22, 2021. The bill, which passed the Ohio Senate 31-1 and the House 72-12, legalized sports betting online, at casinos, racetracks, pro sports arenas, bars, restaurants, convenience stores and grocery stores.
The bill creates three types of license holders:
25 "Class A" licenses. These are online licenses, available to casinos, racinos and pro sports arenas. Each of the first 21 license holders may partner with up to two online sports betting providers. Each of the remaining 4 license holders is allowed to partner with one online provider, setting Ohio up for a maximum of 46 mobile sportsbooks.
40 "Class B" licenses. In order to hold a "Class A" license, and conduct online sports betting, businesses must also hold a "Class B" license, which allows for in-person betting. Larger Ohio counties can have a maximum of five Type B license holders, while counties with a population between 800,000-400,000 may have a maximum of 3 and counties with 400,000-100,000 persons are limited to one.
Thousands of "Class C" licenses. These are licenses to run sports betting kiosks and are available to any establishment with a class-D liquor license. This includes liquor stores, bars, restaurants, convince stores, supermarkets, etc.
Sports betting revenue will be taxed at a 10% rate, with the bulk of revenue split between public and private schools.
Ohio's population and sports background would make it a significant target for the nation's leading sports operators. Top sportsbooks, including DraftKings, FanDuel, BetMGM, Caesars and Barstool, either have an existing casino affiliate in the state or pursue market access.
Other likely sportsbook entrants or companies with market access deals include PointsBet, TwinSpires, WynnBET and MaximBet.
Four of the five states bordering The Buckeye State — West Virginia, Pennsylvania, Indiana and Michigan — already have online legal sports betting, which puts a lot of pressure on lawmakers to ensure that the Jan. 1, 2023 launch date remains intact.
Ohio's Legalization Timeline for Betting
June 2022
BetMGM and PointsBet are the first two sportsbooks to apply for online betting licenses in the Buckeye State. After meeting all the requirements to become fully licensed in OH, both books must partner with a retail sports betting venue before officially launching. [BetMGM and PointsBet Apply to Enter the OH Sports Betting Market, June 20]

The Ohio Casino Control Commission officially announced Jan. 1, 2023 as the launch date for online and retail sports betting. The commission had previously announced that legal betting would start close to or around the state's self-imposed Jan. 1, 2023 deadline. [Ohio Sports Betting Launch Date Confirmed, June 1]
May 2022
The OH Casino Commission has given a timeline for proprietors to apply for their license. Their license allows them to operate within the state. This window starts on June 15 and ends July 15 for type A and B proprietors, and the window for type C proprietors is July 15-Aug. 15. [Public Implementation Timeline, May 4]
April 2022
Bally Bet reaches a deal with the Cleveland Browns. Bally's partnership with the Browns confirms their desire to join the OH market and will be the first NFL partnership in the state.
March 2022
betPARX inks a deal with the Memorial Tournament and the PGA Tour. This deal marks the first PGA or golf-related partnership ahead of OH's scheduled New Year's Day 2023 launch.

Three months have passed since Gov. DeWine signed House Bill 29, and it is now law in The Buckeye State. Now, the Ohio Casino Commission will draft more-specific batches of rules for approval, with the implementation deadline of Jan. 1, 2023 in mind.
February 2022
Fubo Gaming announces a sports betting partnership with the Cleveland Cavaliers. This partnership officially confirms Fubo Sportsbook as one of many operators that will enter OH's market.

Caesars announces a sports betting partnership with the Cleveland Cavaliers. A brand new sportsbook venue will be built in the Rocket Mortgage FieldHouse within the next two years.
January 2022
Tipico Sportsbook has partnered with Columbus Crew. Tipico becomes the first operator to reach a deal with a MLS team in The Buckeye State.
December 2021
Ohio Senate, House and Gov. Mike DeWine overwhelmingly pass bill to legalize OH sports betting. The Ohio Senate and House on Wednesday, Dec. 8 voted to approve a bill that would legalize sports betting in The Buckeye State. On Dec. 22, Gov. DeWine signed HB29. The latest that sports betting will be implemented is January 2023, but lawmakers hope for first bets to be placed in mid to late 2022. [DeWine Signs Bill Legalizing Sports Betting in Ohio, Dec. 22]
November 2021
With the holiday recess looming, the House and Senate are eager to get legislation passed. Both sides continue to negotiate for retail betting at casinos, the amount of mobile licenses, and the lottery commission's role in the venture. As negotiations continue, the holiday deadline looms and both sides are showing a sense of urgency pertaining to the passing of sports betting legislation.
October 2021
BetMGM releases their exclusive horse betting app, joining FanDuel as the only major operators with exclusive racing apps in The Buckeye State.
September 2021
The Ohio legislature has reconvened following a summer recess. A conference committee hopes to decide on one bill to pass through the senate and house, with hopes of legalizing sports betting as quickly as possible in the state.
June 2021
SB176 passed through the senate with a vote of 30-2, very soon after it passed out of its committee. With the summer recess looming, the immediate future of sports betting in Ohio looks bleak. Sen. Schuring proposed an amendment to HB29 which included the legalization of sports betting. This amendment also makes it easier for casinos to host retail sportsbooks, much to the excitement of casino operators. As we enter into the summer recess, we have two sports betting bills hanging in the balance. Senate Bill 176 and House Bill 29. [Ohio Senate Pass Sports Betting Bill, June 16]
May 2021
Sen. Schuring unveils the newest sports betting legislation, Senate Bill 176. This bill would allow for 40 licenses, split evenly between retail and mobile operators. Under SB176, the retail operations would have to be standalone. This means that casinos and racinos cannot have a sportsbook operating within their walls. This addition resulted in pushback from the states' eleven casinos and racinos, which will serve as a roadblock to the bill's progress. [SB 176]
March 2021
As the new legislative session starts up for 2021, so do talks about adopting a sports betting bill in Ohio. Gov. Mike DeWine has already dubbed legal sports betting as "inevitable" in Ohio, so legislation passage is dependent on the cooperation of the Ohio House and Senate. [Gov. Mike DeWine Says it's "inevitable" Ohio Will Legalize Sports Gambling, March 11]
December 2020
With the holiday recess looming, it seems that legal sports betting legislation will be put on hold until the new year. The Senate and House have different ideas about how sports betting should be implemented with the state. These are roadblocks that many Ohio sports fans hope get resolved in the new year.
November 2020
A special committee of the Ohio Senate has been meeting to draft a bill that would legalize sports betting in the state. Main sponsors of this bill consist of Sen. John Eklund, Sen. Sean O'Brien and Rep. Dave Greenspan. Each one of these state sponsors either termed-out, or lost their reelection bids in this latest election cycle. This could put a pause on the drafting of sports betting legislation within the state.
Before Fall 2020
There are two (one each by the House and Senate) Ohio sports betting bills that are being drafted up. Senate Bill 111 [SB 111] sets the tax rate at 6.25% and puts the Casino Control Commission as the regulator, while House Bill 194 [HB 194] sets the tax rate at 10% and puts the Ohio Lottery as the regulator. The number of skins each operator would get is a differentiating factor in the two bills as well.
Sportsbooks Expected to Come to Ohio

FanDuel has arguably one of the best legal sportsbooks due to its sleek interface, wide range of betting options, and robust technical construction to create a superior betting experience. FanDuel is a leader in both sports wagering and daily fantasy sports. FanDuel is available in OH already for daily fantasy players and horse betting, making it a top contender as a sportsbook when the time comes. This book is available in many states and has one of the leading mobile apps in the industry, so expect it to make a big move once it goes live.

For more on FanDuel, read our FanDuel Sportsbook Review and learn about our FanDuel promo code.

DraftKings is one of the leaders in the sports betting industry. From bonuses and promotions to available markets, DraftKings Sportsbook is sure to please. Their user-friendly interface makes it easy to place any spread, total, or prop bet you can find. Savvy bettors use high-value sign-up offers, promotions, codes, and daily boosts to find +EV (expected value) opportunities. Since the book is already well established across many states, it will likely be one of the first books live in The Buckeye State.


For more on DraftKings, read our DraftKings Sportsbook Review and learn about our DraftKings promo code.

BetMGM is one of the premier names in legal online sports betting. Backed by MGM Resorts International, BetMGM is a sportsbook with significant brand recognition and influence. BetMGM continues to expand its reach across the nation as it has successfully launched in 13 betting states, and OH could be the next. As of Oct. 2021, state residents can bet on horse racing online through BetMGM's exclusive horse betting app. Exciting new and established user promotions are just one reason The King of Sportsbooks is worth considering.

For more on BetMGM, read our BetMGM Sportsbook Review and learn about our BetMGM bonus code.

Perhaps the most intriguing aspect of WynnBET's app is its intuitiveness. Keeping its mobile screen more "minimalist" makes it very easy to find and make a standard bet. Wynn also provides defined app sections per league, helping make the app more focused and its odd content digestible. With so much going on in Ohio, maybe a smaller app for sports betting is exactly what you might need?

For more on WynnBET, read our WynnBET Sportsbook Review and learn about our WynnBET promo code.
Ohio Sports Betting Tips

Sports Betting for Potential Bettors
Sports betting isn't currently legal in Ohio, but the idea is now under consideration by the legislature. Want to get ahead of the curve? Check out our sports betting tips for beginners so you can get started if you wish to bet on the Ohio State Buckeyes or the Cincinnati Bengals.

Sports Betting Glossary
The sports betting lexicon is vast and sometimes confusing, especially for new bettors. Check out our sports betting glossary to speed up every term you might need to know before a parlay or prop bet.

Sports Betting Mistakes to Avoid
Betting on your favorite teams like the Cleveland Cavaliers might seem like a no-brainer, but you need to be careful if you're staying healthy all around in the sports betting world.
Here are some sports betting mistakes to avoid.
Ohio Highlights
BetMGM, PointsBet Become First Two Sportsbooks to Apply for OH's Sports Betting License
Sports betting to go live Jan. 1, 2023
The Ohio Casino Control Commission officially announced Jan. 1, 2023 as the launch date for online and retail sports betting.
The Ohio Casino Commission Announces Application Windows for Sports Betting Licenses
OH Lawmakers unanimously agree on H.B. 29's sports betting rules, with three more review sessions to go before finalization.
A unanimous vote by the Casino Control Commission approved H.B. 29's existing sports betting rules. Since this vote directly discusses the terms and pricing of sports betting licenses, it will need to go through three more review sessions by the Casino Control Commission before officially being approved.
Governor DeWine Signs HB 29 into Law
After the state House and Senate voted to pass House Bill 29, Gov. DeWine signs off on the bill. Per Ohio state law, the bill will officially become law on March 23, 2022. The last day for sports betting to go live in Ohio is Jan. 1, 2023.
Ohio State Legislature Approves Sports Betting Bill
Ohio Sports Betting Bill Looks To Regain Momentum
The Ohio Senate, which has already passed a sports betting bill, called for a conference committee to help advance a long-stalled proposal. Backers hope a joint conference committee of Senate and House members can help finally pass legislation that has lingered in the legislature for years.
Ohio Sports Betting Bill Continues to Tread Water After Latest Hearing
Ohio lawmakers took no action on a much-discussed sports betting bill after more gaming entities and sports organizations testified during another gaming committee hearing. Sports betting proponents hope the latest Senate Select Committee on Gaming hearing — the 12th this year — will continue shaping the bill, but license eligibility and other key issues continue to divide would-be stakeholders.
After 2020 Failures, Ohio Looks to 2021 for Sports Betting
Amended Sports Betting Bill Could Be Ohio's Final 2020 Chance For Legalization
Ohio lawmakers adopted an amended sports betting bill during a hearing Tuesday that would curtail the number of online sports betting licenses, the latest effort to pass the long-stalled legalization legislation before the 2020 session ends later this month.
Ohio's Legal Sports Betting Bills Remain in Holding Pattern
The latest hearing on Ohio's long-stalled sports betting legislation reaffirmed lawmakers' commitment to legal wagering in The Buckeye State but did little to advance a bill that has lingered in Columbus for more than a year.
Ohio Sports Teams & OH Sportsbook Partnerships
Book operators that have secured partnerships with state teams and casinos include:
Bally Bet and Cleveland Browns
Barstool and Hollywood Casino Lawrenceburg
betPARX and Memorial Tournament (hosted by the PGA Tour)
Caesars and Cleveland Cavaliers & Scioto Downs Racino
Fubo and Cleveland Cavaliers
Tipico and Columbus Crew FC
Pro Teams in Ohio

NFL Betting in Ohio

Cleveland Browns
The Cleveland Browns have yet to make a Super Bowl in their franchise history, and the 2021-22 season was one that fell short of preseason expectations. They play in the AFC North and host their home games at FirstEnergy Stadium in Cleveland.


Cincinnati Bengals
The Cincinnati Bengals shocked the world with a Super Bowl appearance last season, led by the play of quarterback Joe Burrow and breakout rookie Ja'Marr Chase. They also play in the AFC North and host their home games at Paul Brown Stadium in Cincinnati.

A recommended resource list to help you make informed bets on football:

NBA Betting in Ohio

Cleveland Cavaliers
The Cleveland Cavaliers' history is headlined by LeBron James, who spent 11 seasons with his hometown team across two different stints and brought the city its long-awaited NBA title in 2016. The post-James Cavaliers are loading up on young talent. They play at Rocket Mortgage FieldHouse in Cleveland.
Here is a recommended resource to help you bet on the NBA:

MLB Betting in Ohio

Cincinnati Reds
The Cincinnati Reds are an up-and-down franchise currently on the downswing. They play their home games at Great American Ball Park in Cincinnati.

MLB Game Odds:

Cincinnati Reds

vs. Chicago Cubs

Below is a selection of odds for the upcoming MLB game: Updated June 28, 2022 - Odds Provided by BetMGM Sportsbook - Subject to Change
| | | | |
| --- | --- | --- | --- |
| Team | Spread | Moneyline | Total |
| | TBA | -110 | TBA |
| Chicago Cubs | TBA | -110 | TBA |

Cleveland Guardians
The longest World Series drought in the MLB belongs to Cleveland, who announced after the 2020 season that it was dropping its team nickname. The team eventually choose the Guardians nickname ahead of the 2022 MLB season. They play their home games at Progressive Field.
MLB Game Odds: Minnesota Twins vs. Cleveland Guardians
Below is a selection of odds for the upcoming MLB game: Updated June 28, 2022 - Odds Provided by BetMGM Sportsbook - Subject to Change
| | | | |
| --- | --- | --- | --- |
| Team | Spread | Moneyline | Total |
| | TBA | TBA | TBA |
| | TBA | TBA | TBA |
Here is a recommended resource to help you bet on the MLB:

NHL Betting in Ohio

Columbus Blue Jackets
Columbus's most notable accomplishment came in 2019 when the Blue Jackets swept the Tampa Bay Lightning in the first round of the 2019 playoffs. It marked the first time Columbus won a playoff series. They play their home contests in downtown Columbus at Nationwide Arena, which opened in 2000.
Here are a few recommended resources to help you bet with insight on the NHL:

MLS Betting
in Ohio

FC Cincinnati
FC Cincinnati is one of the newest teams in MLS, having been founded in 2018 and beginning play for the 2019 season.

Columbus Crew
The Columbus Crew, on the other hand, is one of MLS's oldest teams, having been around since the league's inaugural season in 1996.
Here is a recommended resource to help you bet with insight on the MLS:
College Sports Teams
College Football Betting in Ohio

Ohio State Buckeyes Football
The Buckeyes have been the kings of the Big Ten for the better part of this century. The perennial College Football Playoff contenders play their games at Ohio Stadium in Columbus.

Cincinnati Bearcats Football
The Cincinnati Bearcats reached new heights in 2021-2022, earning a trip to the College Football Playoff. The AAC squad plays its home games at Nippert Stadium in Cincinnati.

Akron Zips Football
The Akron football team has competed in the MAC since 1992.

Bowling Green State Falcons Football
One of the most historically successful teams in the MAC, Bowling Green regularly competes in bowl games.

Kent State Golden Flashes Football
A MAC member dating back to 1951, Kent State hasn't had a large share of success in its program history.

Miami RedHawks Football
A few prominent football coaches who once worked at Miami include Woody Hayes, Bo Schembechler, Jim Tressel, and Weeb Ewbank. The success is that the RedHawks call it their "cradle of coaches."

Ohio Bobcats Football
The Ohio football program dates back to 1864.

Toledo Rockets Football
The Rockets are usually always in the MAC race and sends players to the NFL.
A recommended resource to help you bet smartly on college football in Ohio:
College Basketball Betting in Ohio

Ohio State Buckeyes Men's Basketball
The men's basketball team last won the national championship in 1964. The last Final Four appearance came in 2006-07 when a team led by Thad Matta and featuring Greg Oden and Mike Conley finished as the national runners-up.

Cincinnati Bearcats Men's Basketball
A program that counts the great Oscar Robertson among its notable players has maintained consistent success dating back to the 1960s.

Xavier Musketeers Men's Basketball
The Musketeers have been a breeding ground for Division I coaches, employing the likes of Thad Matta, Sean Miller and Chris Mack before they moved on to other jobs.

Dayton Flyers Men's Basketball
The Flyers have become one of the most dominant "small school" programs over the last 20 years.

Ohio Bobcats Men's Basketball
The Bobcats have made some strides in recent seasons and have a few NCAA tournament upsets on their historical resume. appearance.
A recommended resource to help you bet smartly on college basketball in Ohio:
Other Events
The Memorial Tournament
The Buckeye State hosts a PGA Tour event: The Memorial Tournament, played at Muirfield Village Golf Club in Dublin, OH. It's one of the most popular events of the year, primarily due to the course, which golf legend Jack Nicklaus designed, a native of Columbus.
Cincinnati Masters
Ohio also hosts the Cincinnati Masters (now branded the Western & Southern Open) every year, an ATP World Tour tennis tournament. It's the longest-running event in the U.S., still held in its original location; It's been hosting the tournament since 1899.
More Reading on Ohio Sports Betting
To supplement Action, you can find additional local sports coverage through these newspapers:
Ohio Casinos & Potential Sportsbook Locations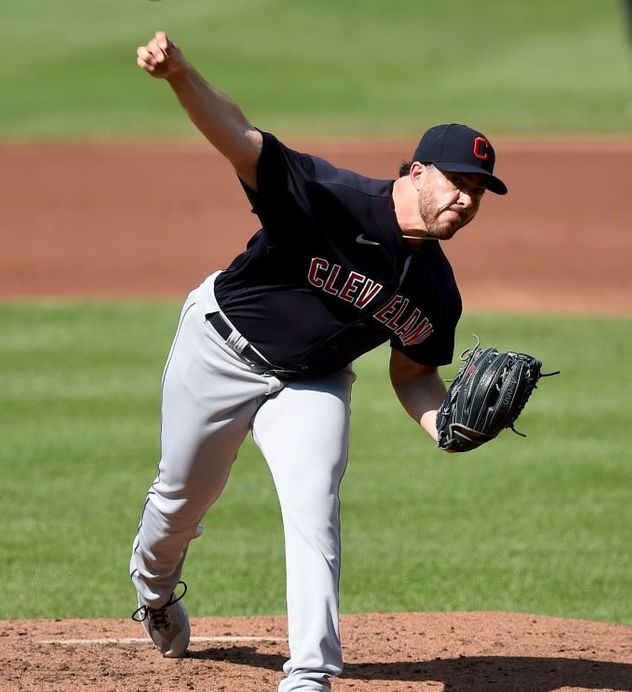 Ohio Sports Betting FAQ
Commonly asked questions about sports betting in the Buckeye State.
Can you bet on sports online in Ohio?
As of now, OH residents are unable to bet on sports online. While sports betting has been legalized in OH, it is expected to officially launch by Jan. 1, 2023. Operators can begin applying for licenses on June 15, 2022.
Is sports betting legal in Ohio?
Yes! Sports betting was legalized in The Buckeye State on Dec. 22, 2021, when Gov. Mike DeWire signed HB 29 into law. Online sports betting will launch on Jan. 1, 2023.
Which sportsbooks will be available in Ohio?
It's too early to say, though we'd expect all of the big names in the industry like DraftKings, FanDuel, BetMGM, Caesars, and PointsBet to join the party as soon as possible. Those books are live in surrounding states, and with OH ranking as the seventh-largest state in the U.S. by population, it will likely be a priority for operators.
Who regulates gambling in Ohio?
The Ohio Casino Control Commission regulates and supervises gambling in the Buckeye State. The commission will have their hands full as they prepare to review incoming sports betting applications from operators who wish to conduct businesses in the state.
Will I need to be a Ohio resident to bet on sports?
No, you do not need to be a resident to place online bets in OH once it launches. Sportsbooks require bettors to at least be physically located in the state they are placing their wagers in, which is verified through their geolocation tech.
Is horse betting legal in Ohio?
Yes, although horse betting was just recently included in H.B. 29 as legal, it has been around OH for quite some time. State residents can bet at casinos, kiosks, and online throughout the state. BetMGM and FanDuel are two top operators that are offering state residents horse racing through their exclusive racing apps.
How many casinos are there in Ohio?
There are 11 casinos in Ohio. That includes four standalone casinos in Toledo, Cleveland, Columbus and Cincinnati as well as seven racetracks that offer gambling known as "racinos."
What states near Ohio have legal online sports betting?
One big reason why Ohio will likely pursue online sports betting as soon as possible is that four of the five states bordering it already have flourishing legal markets. Michigan, Indiana, West Virginia and Pennsylvania currently allow legal online sports betting; the only state bordering Ohio that does not is Kentucky.
Should I place bets on sites that allow wagers from the U.S. or other countries?
You should not use these sports betting sites because they are illegal operators. Bettors must know that their money is not secure and regulated on these sites by a legal entity. MyBookie and Bovada are common examples of illegal offshore sports betting sites.
Will it be legal to bet on college sports in Ohio?
It's very likely that betting on college sports will be legal once online sports betting comes to Ohio. What remains to be seen is whether betting on in-state college teams will be allowed: Three online states — New Jersey, Illinois and Virginia — do not allow it, though state legislators are looking to rectify that rule in the future.