Kansas Sports Betting
Kansas Sportsbooks & KS Mobile App Updates 2022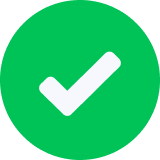 Updated May 25, 2022
Kansas sports bettors rejoice! Gov. Laura Kelly officially legalized sports betting on May 11, 2022. Senate Bill 84 includes in-person betting and up to 12 online sportsbooks.
The hope is that sports betting will go live in Kansas by Jan. 1, 2023. A source recently told the Action Network that it could launch in September in time for the start of the 2022 NFL regular season.
In the meantime, KS sports bettors can play PrizePicks, which is a leading Daily Fantasy Sports (DFS) provider. PrizePicks is a unique over/under platform that prompts users to select their favorite players from KS teams like Andrew Benintendi and Johnny Russell. New users can use PrizePicks' promo code ACTION worth up to $100 in first-time deposit matching today!
Kansas Sports Betting Key Takeaways
| | |
| --- | --- |
| ⚖️ Is sports betting legal in Kansas? | Yes! Kansas sports betting was officially legalized on May 11, 2022. It could launch in September when the NFL regular season starts or sometime after. |
| 💸 What will be the requirements to bet online? | You will need to be 21 years of age and physically located in Kansas (verifiable by your mobile device's geolocation tech, or a downloadable desktop plugin) to place wagers from your phone. |
| 📒 What mobile sportsbooks are available in KS? | None yet, though major sportsbooks like DraftKings and FanDuel are expected to be available in the state. KS residents should expect up to 12 sportsbooks to launch in the state once they meet all the necessary requirements. |
| 🏈 What sports will Kansas sports bettors be able to wager on? | Kansas bettors will be able to bet on all the major league sports (NFL, NBA, MLB, MLS, NHL), including college football and basketball, and more such as European basketball leagues, cricket and rugby. |
Although sports betting is not yet live in The Sunflower State, Kansans can play PrizePicks, a DFS provider that is currently available in 26 states. Bettors simply select their favorite players like Patrick Mahomes or Travis Kelce, choose an over/under player prop, and they're entered in to win cash prizes.
How to Sign up for PrizePicks in Kansas
Step 1. Sign up for the

PrizePicks app

using the promo code "ACTION."
Step 2. In the app (or on your desktop), select the "Deposit" button in the top right corner of the page.
Step 3. Select the amount of money that you want to deposit and the funding source (PayPal, credit, etc)
Step 4. Submit deposit. Once the deposit is submitted and credited to your account, you'll automatically be given the promotional value matching your initial deposit (up to $100).
KS Sports Betting Overview, Timeline and Background
Kansas Sports Betting Background
Kansas sports betting has been officially legalized as of May 11, 2022 after Gov. Laura Kelly gave her seal of approval. Retail sports betting and up to 12 sportsbooks will be joining the Kansas market, which is hopefully sooner than later before major sports leagues begin their seasons in the fall and winter.
Similar to the bill passed in Ohio, Kansas' bill directs that sports betting regulations must be up and running by Jan. 1, 2023. Online and retail sports betting are expected to be taxed at a 10% rate. Operators may exclude revenue tied to promotions and free play from their taxable income, which is a big victory for the industry.
It provides up to three online licenses for each of the state's four casinos, so you should see major sportsbooks in Kansas. Up to 50 private retailers may contract with license holders to operate kiosks and online betting areas. Additionally, Kansas' native tribes may amend their compacts with the state to offer sports betting.
Sports Kansas City, the MLS soccer team, is currently the only professional sports team in the state, though that could change. The Department of Commerce will use roughly $8 million a year from sports betting tax revenue to try and lure another team to the state.
Betting on Kansas colleges will be allowed under the bill, and the minimum age to bet is set at 21.
Kansas' Rivalry with Missouri
Lawmakers from Kansas and Missouri have openly competed to pass legal sports betting first, and now Kansas can claim the victory.
Kansas Rep. Stephanie Clayton told the Action Network that Missouri's efforts legalize was a driving factor in Kansas' efforts to legalize sports betting. Bill sponsor Rep. Dan Houx added additional context, saying that the rivalry aided the bill in garnering more votes in the Senate. The bill ended up passing by just one vote.
Missouri at one point looked to have the advantage in legalizing sports betting first, but its proposal went up in flames in late April following an hours-long filibuster over a provision to legalize video lottery terminals. It was another failed effort for Missouri which, like Kansas, has attempted to legalize sports betting for years. Missouri's bill would have given the Kansas City Chiefs a mobile betting license, which will not have to wait.
Kansas joins Colorado and Nebraska in legalizing sports betting. Missouri is surrounded by five legal states with Kentucky as its only nonlegal neighbor.
Kansas' Legalization Timeline
It's been a process getting sports betting to the goal line in Kansas. Here are some of the important events along the way that got us here:
May 2022
Gov. Laura Kelly signs SB 84 into law on May 11, 2022, helping KS become the 35th state to legalize sports betting. In addition to retail sports betting, the bill includes adding up to 12 sportsbooks to the Sunflower State's market. There is an expectation that sports wagering will officially be ready to launch in time for the 2022 NFL season or later when other leagues begin their seasons.
April 2022
Kansas officially beats its Missouri rival in legalizing sports betting first. The Kansas Senate voted 21-13 to legalize online and retail sports betting under a 10% tax.

The Kansas legislature is expected to pass its legal sports betting bill after the House passes a bill pre-negotiated with their Senate counterparts. The Senate holds their vote afterward, but passage appears promising.

The border state rivalry between Kansas and Missouri motivates lawmakers in both states to legalize sports betting faster than the other.
March 2022
The Kansas House passes HB 2740 by a 88-36 vote to legalize online and retail betting in Kansas.

Legislators introduce HB 2740. It has backing from the state's house committee and has a solid shot at getting to Gov. Laura Kelly. Kelly has been against making sports betting legal in the past, but with times changing, things could be different once the bill actually reaches her hands. Look for 2023 as a potential legalization time period.
2021
The bill dies in the House, which pushed its own bill that would extend sports betting access to hundreds of lottery retailers (such as convenience stores) throughout the state.

Kansas introduces a sports betting bill introduced in the state Senate. The proposal would allow each of the state's four commercial casinos to open a retail sportsbook at their facilities and partner with up to three online providers each. The state's Native American gaming tribes could also renegotiate their government compacts to offer sports betting as well.
Sportsbooks Expected to Come to Kansas
FanDuel has arguably one of the best legal sportsbooks due to its sleek interface, wide range of betting options, and robust technical construction to create a superior betting experience. FanDuel is a leader in both sports wagering and daily fantasy sports. FanDuel is available in Kansas already for daily fantasy players, making it a top contender as a sportsbook when the time comes. This book is available in many states and has one of the top mobile apps in the industry, so expect it to make a big move into Kansas once it goes live.
DraftKings is one of the leaders in the sports betting industry. From bonuses and promotions to available markets, DraftKings Sportsbook is sure to please. Their user friendly interface makes it easy to place any spread, total, or prop bet you can find. Savvy bettors take advantage of high-value sign-up offers, promotions, codes, and daily boosts to find +EV (expected value) opportunities. Since the book is already well established across many states, it is expected that they will be one of the first books live in Kansas.

BetMGM is one of the premier names in legal online sports betting. Backed by MGM Resorts International, BetMGM is a sportsbook that has a significant amount of brand recognition and influence. BetMGM continues to expand its reach across the nation as it has successfully launched in 13 betting states, and Kansas could be the next. Compelling new and established user promotions is just one reason that BetMGM is definitely a sportsbook worth considering.
Both of these books are backed by Penn International, a company that already owns one property in Kansas. The Hollywood property in the state will get a retail sportsbook. Due to Ohio's prior relationship with Penn, it is expected that they will be one of the first to be granted an operator license within the state. TheScore Bet is one of Penn's newest acquisitions, so it is expected that they will be granted an operator license as well.
Since being acquired by Penn in October 2021, theScore is already building off of its state-of-the-art sports news and score app, so it is no wonder that they belong in this category. Pair that with promotions surrounding big events and a solid lineup of betting options, and you've got a highly recommended sportsbook.
Perhaps the most intriguing aspect of WynnBET's app is its intuitiveness. By keeping its mobile screen more "minimalist", it's very easy to find and make a standard bet. Wynn also provides defined app sections per league, helping make the app more focused and its odd content digestible. With so much going on in Kansas, maybe a smaller app for sports betting is exactly what you might need?
How to Sign Up for Sportsbooks
Obviously, not all sportsbooks are the same, but there is a general set of steps that they all have to go through in order to allow you to begin betting on their apps or websites.
Step 1. Go to whichever sportsbook app or website you've decided you'd like to start betting with.
Step 2. Enter your details:
Email

Username

Create a Secure Password
Legal Name

Date of Birth

Home Address

Last four digits of your SSN
Step 3. Confirm your age and eligibility (must be 21+ years old).
You're ready to deposit and bet!
Kansas Sports Betting Tips

Sports Betting for Beginners
If you're new to sports betting in Kansas, you likely have questions: How much should you be betting? Where should you be betting? How do you find the best odds? Every sport and bet type comes with different nuances.
Check out our sports betting tips for beginners so you can be prepared to bet on your favorite teams like Sporting Kansas City or the Kansas Jayhawks when the time comes.

Sports Betting Glossary
Sports betting comes with its own language and terminology -- favorites and underdogs, spreads and money lines, over/unders and props, juice and vig and so much more. It can all be a bit overwhelming and intimidating for newer betting enthusiasts, so be sure to consult our sports betting glossary for detailed definitions on all the main terms.
Check out our sports betting glossary to get up to speed with every term you might need to know before a parlay or prop bet.

Sports Betting Mistakes to Avoid
It's important to stay disciplined and not overextend yourself in Kansas. There will always be ups and downs, but if you stay true to our nine mistakes to avoid, your sports betting experience will be a much more enjoyable one.
Here are some sports betting mistakes to avoid.
Kansas Highlights
Gov. Laura Kelly Approves SB 84, Legalizing Retail and Online Sports Betting in Kansas
Governor Laura Kelly approves SB 84 about two weeks after it was passed by the Senate. Retail and online sports betting is expected to launch sometime during the 2022 NFL season in September.
The KS Senate Approves SB 84
After hours of discussion, the state Senate voted 21-13 in approval of SB 84. Gov. Kelly's approval is the next and final step of the sports betting legalization process.
The Kansas House passes HB 2740
The Kansas House passes HB 2740 by a 88-36 vote, handing off the decision to legalize sports betting to the state Senate.
HB 2740 is Converted into SB 84 After Amendment
Lawmakers agree to transfer the details of HB 2740 into SB 84, which has existed since 2021.
HB 2740 is Introduced
Kansas' sports betting betting bill HB 2740 is introduced in the state Senate. The details of the bill includes the four existing commercial casinos in the state to open a retail sportsbook and the option to partner with up to three sportsbooks each. A part of this deal also includes Native American gaming tribes an opportunity to renegotiate their existing government compacts so they could take part of the sports betting market in KS.
Kansas Teams to Bet On
Pro Sports Teams
While Kansas City is technically in Missouri, there is no shortage of professional and college teams to bet on:
NFL
Kansas City Chiefs
When it comes to spans between playoffs successes, the Chiefs are up there at the top. After winning three championships in the 60s, including Super Bowl IV with Len Dawson, the Chiefs didn't return to the big game until 2019. After a tough playoff outing in 2018, Patrick Mahomes, Travis Kelce and many more led the Chiefs to a comeback win over the San Francisco 49ers in Super Bowl 54. They followed it up with a Super Bowl loss a season later, but after inking Mahomes to a 10-year deal, Kansas City looks set to contend for many years to come. But will they be able to keep the right pieces around him for that long too? KC has a history of star power, with the likes of Joe Montana, Tony Gonzalez, Jamaal Charles and Tyreek Hill to name a few.
MLB
Kansas City Royals
The Royal haven't found much luck since back-to-back AL Pennants from 2014-15 produced their second World Series title in 2015. Kansas City hasn't had a winning record in the six seasons since and therefore haven't returned to the playoffs since either.
Salvador Perez helped keep them in the spotlight a bit with his league-high tying 48 home runs, but other than that, the Royals have a lot of work to do to get back to where they were just a few short seasons ago.
College Sports Teams
The Jayhawks football team haven't had a winning season since 2008 (8-5) and are overshadowed by their school's basketball team. The Jayhawks football team also failed to win at least five games since the 2009 season.
Their basketball team, on the other hand, is known as one of the most successful programs in the country, having won the 2022 NCAA Championship, their fourth in school history. Each year, Jayhawks basketball is consistently competing in March Madness and haven't had a losing season since the 1982-83 NCAA season.
Wildcats football has improved over the last several seasons, totaling a winning record in four out the last six years. The program has yet to win an NCAA Tournament in their 110-year history.
The KS Wildcats basketball team has seen it's up and downs over the years, as they have failed to qualify for the NCAA Tournament since the 2018-19 season. Like their school's football team, they have yet to win a championship in their 117-year history and are hoping to have a bounce back year for the 2022-23 season.
The Shockers basketball program has had thirteen consecutive winning seasons, having reached the Final Four once (2020-21) in that span. While they haven't won any NCAA Tournaments, the Shockers are constantly competing for one each season.
Kansas Casinos & Wagering Locations
Hollywood Casino at Kansas Speedway
Kansas Speedway hosts two NASCAR Cup Series weekends each year, and additional racing events. The Casino overlooks the speedway - an exciting backdrop.
777 Hollywood Casino Blvd, Kansas City, KS 66111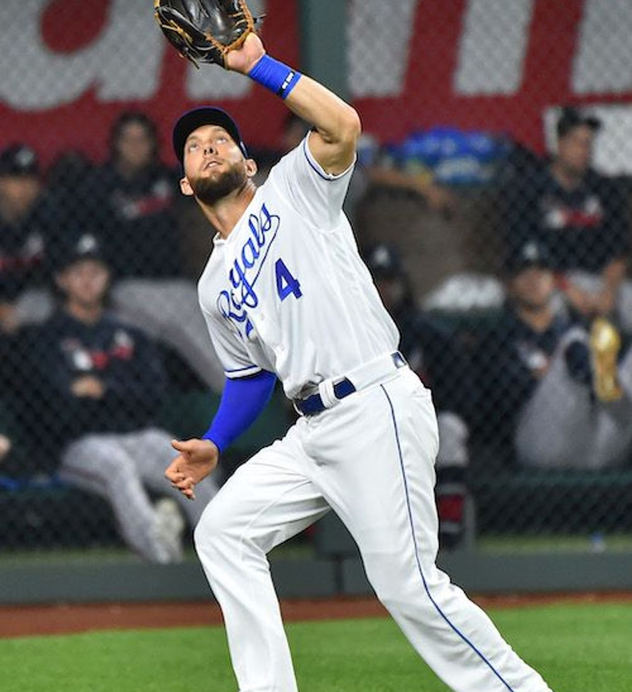 Kansas Sports Betting FAQs
Commonly asked questions about sports betting in The Sunflower State.
Is sports betting legal in Kansas?
Retail and online sports betting has been legalized in Kansas. However, it's not live just yet. The expectation is for legal sports betting to become available on or before Jan. 1, 2023, with the possibility of launching in time for the 2022 NFL regular-season opener.
Can you bet on sports online in Kansas?
No, not yet. However, it's a matter of when, not if. Expect online sports betting to go live in Kansas on or before Jan. 1, 2023.
Is there an alternative to bet on in Kansas?
While sportsbooks are not available just yet, you can play PrizePicks, a DFS provider that is currently available in 26 states. Bettors simply select their favorite players like Steph Curry or LeBron James, choose an over/under player prop, and they're entered in to win cash prizes.
Sign up for the PrizePicks app using the promo code "ACTION" to get started.