PrizePicks is a relative newcomer to the Daily Fantasy Sports space. Still, it is gripping new and seasoned players alike with its quick and straightforward take on DFS.
The Action Network has an exclusive sign-up offer to get you gaming: use PrizePicks promo code ACTION for an instant $100 deposit match.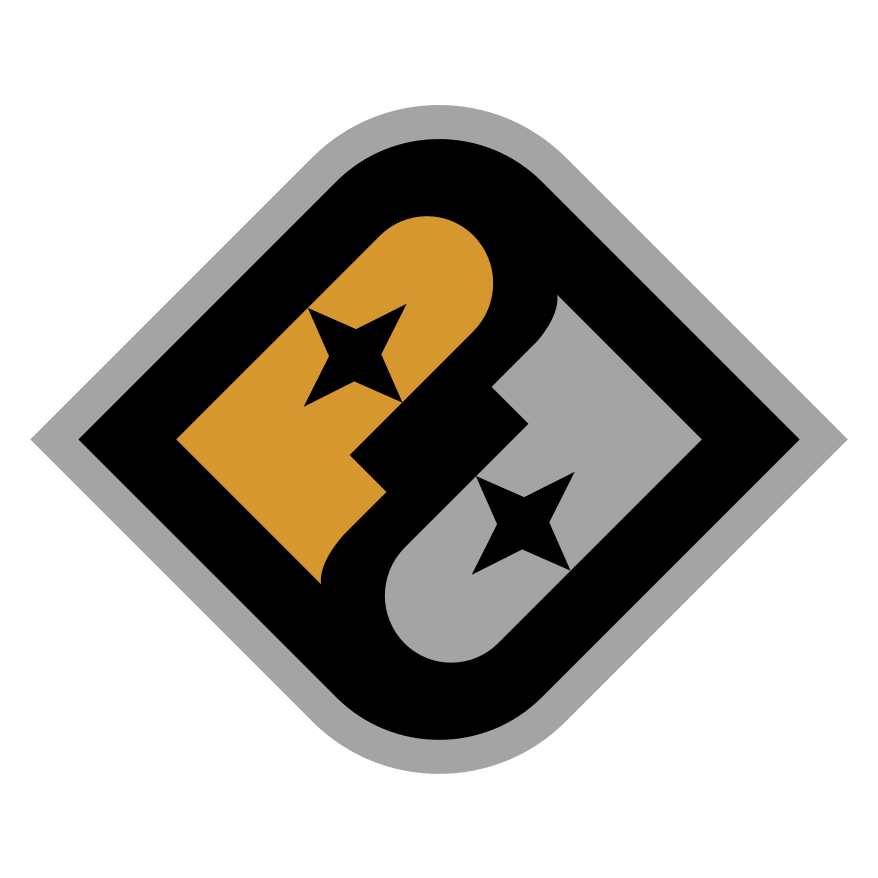 100% deposit match up to $100
Must be 21+. Gambling Problem? Call 1-800-GAMBLER
PrizePicks New User Details
No promotions available. Try selecting a different location.
PrizePicks Promo Code May 2023 and Platform Key Takeaways
PrizePicks Promo Code:

PrizePicks Deposit Bonus:

Requirements:

New users only. Players must be 19 years or older and in an eligible state. Web, Android, and iOS PrizePicks app versions are available.

Users located in Arizona or Massachusetts must be at least 21 years old to participate.

PrizePicks Eligible States:

AK, AR, AZ, CA, CO, DC, FL, GA, IL, KS, KY, MA, MI, MN, NE, NM, NY, NC, ND, OK, OR, RI, SC, SD, TX, UT, VA, VT, WI, WY

PrizePicks Sports Offered:

NFL, NBA, MLB, NHL, College Football, College Basketball (Men & Women), PGA, WNBA, NASCAR, Tennis, MMA, Boxing, Soccer, Esports, Disc Golf, Euro Basketball, Women's Euro Basketball, Racing

Promo Last Verified On:

May 30, 2023
PrizePicks Promo Code & Bonuses
In DFS, maximizing value from promotional offers is part of the fun and one of the top reasons to expand your horizons with gaming apps!
PrizePicks Deposit Matching Sign Up Offer
Among daily fantasy sports games, PrizePicks provides some of the best offers for new users to get started. PrizePicks provides a 100% deposit match on a user's first deposit up to $100. So, if you deposit $100, you'll receive a total of $200 in entry credits.
The full terms & conditions:
Use Promo Code "ACTION" to claim this welcome offer
Max bonus $100
The minimum deposit to trigger matching is $10
Bonus expires after 90 days
Only eligible for new user accounts
Matching eligibility applies to the first deposit only
Bonus can be released as cash value after 1x playthrough
PrizePicks offers bonuses on par with most other daily fantasy sports games outside of some of the larger DFSs/sportsbook apps like DraftKings and FanDuel. Also, PrizePicks utilizes random daily offers that provide additional opportunities to take advantage of bonus bets. While the ceiling of deposit bonuses and promotions may not be as high compared to DraftKings or FanDuel, PrizePicks offers quite a few incentives for users.
Paired with a sleek mobile design, straightforward payout rules, and broader availability in the United States — our team is big fans of PrizePicks already.
Update: As of April 20, 2023, PrizePicks has become the first fantasy sports partner of NASCAR. This partnership is also PrizePicks' first deal with a U.S. pro sports league.
PrizePicks Taco Tuesday Promotions
One unique aspect of PrizePicks--there is a near 50,000-member-strong (as of May 2022) highly active Discord channel and community. Members can join the Discord to see member rankings, debate squares with other players, and vote on promotions. Every Tuesday, PrizePicks members can vote on a "Taco" via Discord or Twitter. In the PrizePicks universe, a "Taco" is a square their oddsmakers will give boosted odds/better pricing to because the community picks it.
Additional PrizePicks Promotions This Week
PrizePicks offers a weekly player projection discount based on votes compiled by users in their Discord channel. Stay tuned every Tuesday for the week's available promotions!
Tuesday, May 23 Taco Tuesday Votes
NHL
Jack Eichel 3.5 SOG down to 2.5
Roope Hintz 1 point down to 0.5
Adin Hill 28.5 saves down to 24.5
Jake Oettinger 26.5 saves down to 22.5 - WINNER
The community votes on the player first, then the stat they'll create an entry for. This is an every-Tuesday tradition and will vary as the sports calendar progresses.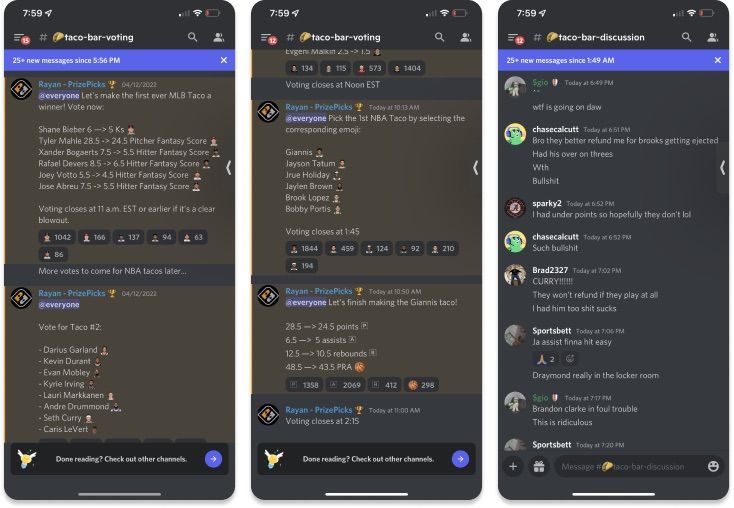 Example 'Taco Tuesday' voting and discussion in the PP Discord
PrizePicks Referral Bonuses
Additionally, users have the opportunity to boost their credit by $25 at any point by referring friends and family to the PrizePicks app with a unique referral code. Every time someone signs up and makes a deposit with the unique code, users are automatically credited the $25 to their account.
The PrizePicks app keeps users checking in regularly with fresh daily bonus offerings as well.
No promotions available. Try selecting a different location.
How to Sign Up & Claim Your PrizePicks Promo Code Value
Claiming the deposit match is very simple through the PrizePicks app.
1
Register with your email, promo code, & name.
Visit PrizePicks and sign up using your email and the code "ACTION." Check your email to confirm your email address and give your full legal name.
2
Confirm Your Birthday & Home Address.
Enter your birthday and Address. PrizePicks may confirm these on your Drivers License, so be sure they are accurate.
3
Create a secure password.
Create a secure password you'll use to log in with. You'll be able to set up two-factor authentication later if desired.
4
Deposit in Your PrizePicks Account & See Bonus.
Navigate to the top right of your web or mobile app screen, and fund your PrizePicks activity. If you deposit $100, PrizePicks will match your funds for a balance value of $200 ($100 in withdrawable cash, $100 in credits).
PrizePicks Mobile App Screenshots

Sign Up Screen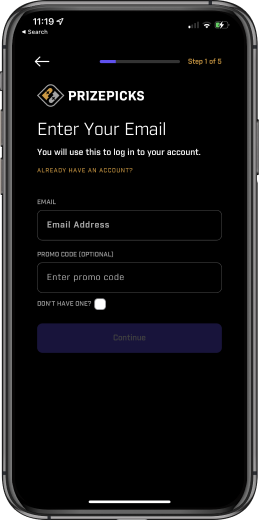 Entry Interface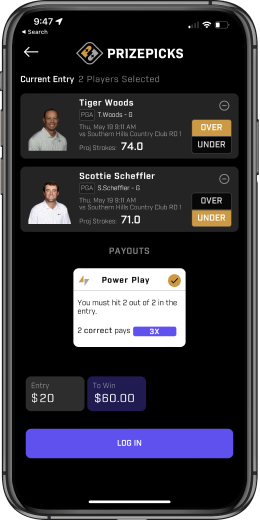 MLB Home Screen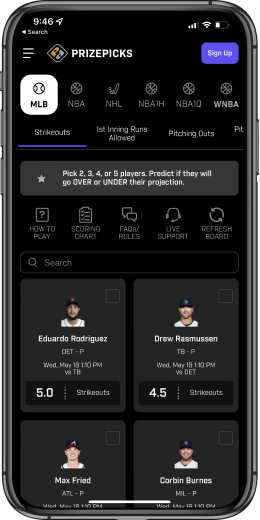 No Runs First Inning (NRFI)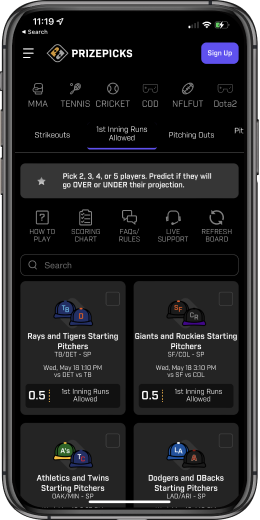 PrizePicks Mobile App & Website
The PrizePicks app and website are practically mirror images of one another, making it easy for users to navigate across either platform. With simple and easy-to-navigate features, users can quickly identify the sport and entry that they want to place. Ultimately, PrizePicks is intuitive, consistent, and provides a solid DFS experience regardless of device. It is available on the web, or apps for iPhone and Android.
Below is Action's breakdown of the pros and cons of the PrizePicks DFS app:
The Action Network Positives:
Novel approach to DFS.

PrizePicks credits users more/less on how many fantasy points players will score in an upcoming match. Easy, right?

Intuitive sport and selection navigation.

Users can easily navigate between the sports they are interested in submitting an entry for and has various player square options. The sport and square navigation lives prominently at the top of the page, making it impossible to miss wherever you are on the app.

Prompt customer support.

PrizePicks live support is timely and effective. While their live app claims response times of 18 minutes or under, our experience was much quicker--rapid responses and resolutions in under 10 minutes.

Simplistic and intuitive user experience.

Nothing is confusing about the PrizePicks app. What you see is what you get. Unlike some applications, PrizePicks has kept its interface limited to only needed features and information. This keeps the app from becoming overwhelming and easy to use.
The Action Network Negatives:
Ticket limitations.

PrizePicks does not allow users to include players on the same team in a single entry, nor can you create an entry with the same player for different squares (points AND rebounds, for example). This forces users to either not select a particular square they want or create a separate ticket. Each ticket must also feature at least two sqaures to be submitted.

Fantasy scoring.

While not a direct con, users should be aware of PrizePicks' unique fantasy scoring rules before playing this particular square feature. Each sport's scoring chart is available under the sport and square selections in the main navigation.

Selective entry options.

PrizePicks selects the players and sets their lineup for available entries each day. This means that users could be somewhat limited in the player squares they can choose or face more challenging projections based on what PrizePicks features for a given day.
Don't just take our word for it, though. Reviewing a broader data set when evaluating daily fantasy sports platforms is wise. Action has compiled ratings and reviews from both Apple and Google stores and highlighted some of the common sentiments from other PrizePicks users.
PrizePicks Reviews: Apple App Store as of May 2023
#4 in Sports - 4.8/5 - 138.7K Ratings - Download at the Apple App Store
iOS User Feedback Pros

Customer service.

Users widely applauded the PrizePicks customer service for timely and helpful responses.

They simplified DFS experience.

Several reviews detail their appreciation for PrizePicks' daily fantasy compared to other apps where users must spend a great deal of time compiling a full roster of players to compete, whereas, in PrizePicks, you only have to select a few players at a time. Additionally, the PrizePicks format has users competing against more/less projections and square fantasy spreads compared to thousands of other platform users, making it easier to win and get paid out.

Regular promo offerings.

PrizePicks has won favor among its users for its frequent daily promo offers that enable users to keep playing and pad their account credits.
iOS User Review Cons

Misleading Payout Presentation. Some users expressed dissatisfaction with the language surrounding PrizePicks payouts, claiming that the "Amount Won" in entries appeared inaccurate because it included the originally staked money as part of the winnings. In addition, users must play through their deposited funds at least once before requesting a payout and at a minimum of $30. Lastly, promo funds credited to the account cannot be withdrawn.
Steps to get the iOS PrizePicks app:
1. Click here to go to the PrizePicks Website
2. Register and use code "ACTION"
3. Scroll to the bottom of the PrizePicks Website and click on the "Go to the App Store" button
4. Select "Get" and initiate download
Note: The PrizePicks app has compatibility requirements for an iPhone to be iOS 12.0 or later.
PrizePicks Reviews: Google Play Store as of May 2023
4.6/5 - 12.8K Ratings - Download at the Google Play Store
Android User Feedback Pros

Customer service.

Similar to iOS users, Google Play reviews of PrizePicks are complimentary of the app's customer service and support. Again, many reviewers cited quick response times and helpful interactions.

Cross-sport entries.

Unlike many traditional fantasy games, PrizePicks allows users to place squares across multiple sports on a single entry. This opens up options for users based on their interests and daily sports action on a given day.

Various winning options.

PrizePicks offers users two ways to enter each slip they submit: Flex or Power. Flex options give users a way to win without getting every pick right but with a lower payout. Power entries feature higher payouts for those who get all of their picks right on a single slip but will not pay out for any wrong picks.
Android User Review Cons

Location tracking.

Some users experienced difficulties with the app tracking their location correctly, which then did not allow them to register properly even though they were in an eligible state to play.

Deposit and payout speed.

While seemingly not a significant issue for iOS devices, Android users struggled more with lags in terms of deposits hitting their account and the speed at which they could withdraw their funds from the app.

App crashes.

Android users seemed to experience a higher frequency of app crashes and interface issues than iOS users.
Overall, PrizePicks is widely touted among its members and has received high marks, similar to Action's review.
Steps to download PrizePicks for Android:
1. Navigate to the PrizePicks website
2. Complete the registration flow using code "ACTION"
3. Scroll to the bottom of the PrizePicks Website and click on the "Get it on Google Play" button
4. Click "Install" and initiate download
Registering & Cashiering at PrizePicks
Registering for PrizePicks is relatively straightforward if you live in a state where they are represented. We've walked you through the signup process, but here's more detail on withdrawing and depositing.
PrizePicks Depositing Options
Users can deposit with debit/credit cards (VISA or Mastercard) or through a PayPal account, where American Express and Discover are also options.
PrizePicks Withdrawals
PrizePicks requires users to submit a withdrawal request before being able to take out any cash. Once the user makes this request within the app or on the website, PrizePicks will send the user an email that contains a code that must be inputted into the withdrawal request form. This measure helps ensure a user's identity and prevent theft.
To get started, navigate to Your Profile > Request Withdrawal to begin the process. A few details:
To be eligible for a withdrawal, you must have completed 1x playthrough of your initial deposit & promotional value

Any pending deposits must be cleared and processed before users can request a withdrawal

There is a minimum withdrawal of $1
There is a maximum of $1,000 worth of withdrawals per seven days
Withdrawals are processed using Instant Bank Transfer or direct card payment to your previous deposit method
Funds should be received within 48 hours
PrizePicks Entry Options and Sports Market Coverage
Because PrizePicks is not a sportsbook but instead a daily fantasy game, its amount of entry options are somewhat limited compared to other apps.
Entry Types Available on PrizePicks
PrizePicks Player Square Options
Player squares make up the bulk PrizePicks games. PrizePicks sets daily more/less totals for players based on their sport for users to submit entries. Here are a few league examples:
NBA:

3s Made,

Assists,

Blocks & Steals,

Free Throws Made,

Points,

Points & Rebounds & Assists,

Rebounds

MLB:

Hits,

Hits & Walks,

Strikeouts,

Total Bases

NHL: Goals, Shots on Goal, Points, Assists
PrizePicks is constantly updating and expanding its available squaress, from NFL and College Basketball, to NASCAR and NBA All-Star weekend offerings. You can find the most up-to-date list of PrizePicks squares coverage here.
Fantasy Scoring at PrizePicks
PrizePicks offers a unique take on fantasy as a daily fantasy sports gaming. Instead of competing against other players on the app, users are submitting entries on individual players to hit a more/less total in their total fantasy score for a particular game. Fantasy scoring is not available for every sports market, however.
What Are the Options for Entries at PrizePicks?
Users select between two to five players and take more or less. There are two types of contests at PrizePicks: Power Play and Flex Play. You make a series of picks for either kind, but the outcome of different accuracy levels triggers separate payout tiers.
PrizePicks Flex Play
The Flex Play offers you smaller payouts if you hit all of your plays but a safety net if you win some but lose the others. It's more lenient but less dramatic on the upside.
2 Player Pick Contest - 0.5x payout for 1 correct pick, 2x for two picks
3 Player Pick Contest - 1.5x payout for 2 correct picks, 2.25x for three picks
4 Player Pick Contest - 1.25x payout for 3 correct picks, 5x for four
Example MLB three-player PrizePicks Flex Play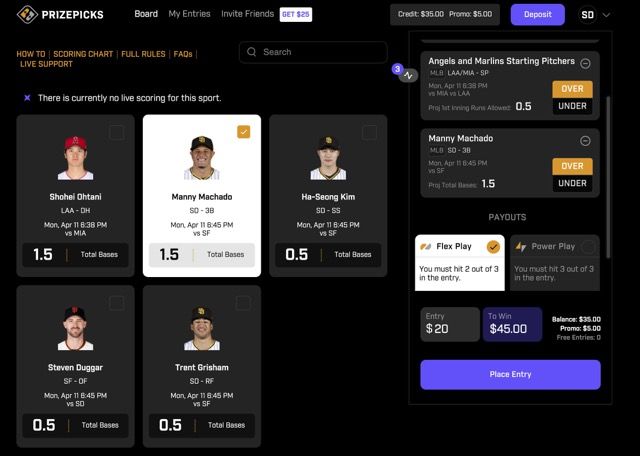 In this example, we've selected 3 individual player squaress of different values: Strikeouts, 1st Inning Runs Allowed, and Total Bases. By choosing a "Flex Play," - we can win even if we're only partially correct. 2 out of 3 Picks would payout 1.25x, whereas three would yield 2.25x. If we hit 3/3 with a Flex play, we'll get our $20 entry + $25 winnings. However, if we'd tried a Power Play, the upside is more significant if we're right: $20 entry + $80 winnings. However, if your Power Play does not hit, you do not get anything back, including your original stake.
PrizePicks Power Play
The Power Play requires you to hit all of your picks to win and gives you worse odds than a sportsbook will on each entry. For a two-teamer, you're getting paid out at +200 instead of +260.
2 Player Pick Contests – 3x payout for two correct picks
3 Player Pick Contests – 5x payout for three correct picks
4 Player Pick Contests – 10x payout for four correct picks
Example NBA Two-Player Power Play: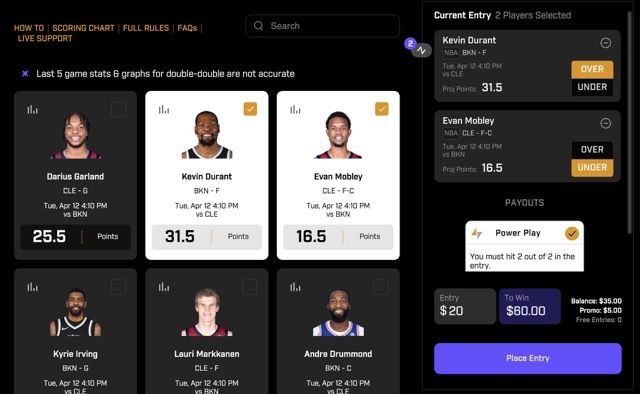 We elected for Kevin Durant to have more than 31.5 points and Evan Mobley to have less than 16.5 points in the Nets game against the Cavaliers. With a Power Play entry of $20, if both picks are correct, we'll win $40 (actual winnings) + retain $20 (staked entry-amount) for $60. All or nothing--if we're not right on either pick, we get $0.
As you add more picks, the payouts start to get a little worse. The true probability of entry outcomes tells us as much, and you can learn how to calculate the odds of an entry here.
But in theory, you have an advantage because player stats are easier to beat than NFL point spreads given the efficiency of the markets, so getting +500 on a three-player entry in which you have a real edge could be advantageous.
| Players | PP Odds | Sportsbook | True Odds |
| --- | --- | --- | --- |
| 2-Player | +200 | +260 | +300 |
| 3-Player | +500 | +600 | +700 |
| 4-Player | +1000 | +1200 | +1500 |
How to Select an Entry with PrizePicks
PrizePicks' interface should look pretty familiar. If you're on a desktop, you'll see the sports and squares at the top, players to take in the middle, and an "entry slip" on the right side where you select your entry type, more or less for each player, and the money you want to use to submit an entry.
How to Set a PrizePicks Lineup:
1. Navigate to your desired sport and stat
2. Pick your players
3. Select more or less than the stat you chose
4. Choose Flex Play or Power Play
5. Enter your entry amount
6. Click Place Entry to submit
That's it! Although it's DFS, you're not playing against your peers or a field. You're playing against PrizePicks and the projections they set.

PrizePicks is easy to understand on both desktop and mobile experiences —
start picking now
How to Win on PrizePicks Using Our Projections
The Action Labs props tool uses industry-leading projections from Sean Koerner, FantasyPros' No. 1 fantasy football ranker in 2019, and Justin Phan in NBA to beat the prop market. You can leverage them on PrizePicks, too. FantasyLabs also has player-level fantasy point projections.
Sports Markets Offered on PrizePicks
PrizePicks offers a great range of sports markets for users to submit entries on, including esports. The app's daily board of available squares changes based on what sports are in season and are active at a given time. This allows users to select squares across a variety of sports throughout the year.
PrizePicks offers dozens of constantly updating markets, including NFL, CFB, NBA, CBB, PGA, MLB, NHL, NASCAR, EPL, MLS, LoL, COD CSGO, IPL, and more.
PrizePicks vs. Other Daily Fantasy Sports Apps
Because of the unique gameplay of PrizePicks, it isn't easy to make a direct comparison between it and other daily fantasy options. PrizePicks limits players to picking more/less totals for each square, which is an excellent option for new fantasy players or those who do not want to invest the time and resources into having to do extensive research to be competitive in traditional fantasy sports formats. This type of play can be seen as a hybrid between a conventional sportsbook and fantasy sports, but it does not fit into either bucket entirely, putting it in a category of its own. Its simplicity is the biggest differentiator between PrizePicks and other daily fantasy sports giants like DraftKings and FanDuel.
The only thing PrizePicks users have to do to play in this DFS game is to select 2-5 players across any sport and select more/less totals for a particular stat (points scored, assists, etc.) set by PrizePricks. There are no rosters to fill, no salary caps or moneylines to consider. Users can search their preferred sport(s) and identify their perceived most favorable more/less totals and choose freely.
For those looking for more ways to win, PrizePicks offers a Flex Play option that does not require them to win every selection in their entry. This can keep new and inexperienced players coming back compared to other DFS where it can be all or nothing in terms of payouts.
More prominent sportsbooks that offer DFS games edge PrizePicks in procedural aspects, such as depositing and withdrawing options. While PrizePicks does have a relatively simple process for exchanging money, they are limited in their payout options. They have several restrictions applied where other apps like DraftKings or FanDuel do not.
PrizePicks Age Requirements
Since PrizePicks is not a sportsbook, it does not require users from all eligible states to be 21-- just 19 years of age or older to play. However, users must only be at least 21 years old to participate in Arizona and Massachusetts. It is a great way for players in states where sports betting is not legal to enjoy daily fantasy sports. It is widely available across the U.S., with only a handful of states excluded. Ultimately, PrizePicks is an excellent option for those looking to try a different type of daily fantasy sports game or those picking it up for the first time.
PrizePicks Team Partnerships with Pro Sports Leagues
PrizePicks boasts partnerships with the following organizations:
PrizePicks Company History
PrizePicks was founded in 2015 by Adam Wexler (CEO) & Jay Deuskar (CTO), headquartered in Atlanta, Georgia. PrizePicks is currently the largest daily fantasy sports platform in North America, covering more than 60% of the U.S. population.
PrizePicks aims to be the most widespread legal alternative to online sports betting in states where restrictions still apply. In 2021, PrizePicks saw an increase in its user base by up to ten times the previous year, with payouts of over $100 million in the same timeframe.
PrizePicks announced a new round of funding in December 2021 with high-profile names on the investor list, such as Atlanta Falcons quarterback Matt Ryan and Atlanta Hawks forward John Collins, to name a few. CEO Max Wexler has touted PrizePicks' ability to turn a profit outside of the highly competitive (and popular) football season and promises new, exciting growth in 2022.
PrizePicks Responsible Gambling
PrizePicks features a dedicated landing page for responsible gaming. In addition to providing common signs of compulsive play, PrizePicks also provides users an option to self-exclude from the site by contacting a customer service representative who will lock the account to prevent any additional entries.
In addition to the PrizePicks-provided resources, The Action Network has developed bankroll management educational materials to help ensure users have fun and establish sustainability.
PrizePicks FAQs
What's the best promo code to use for PrizePicks?
The best promo sign-up code is ACTION. Click this link, create an account, use the code and make a deposit.
Does PrizePicks offer a deposit match?
Yes. PrizePicks will match your first deposit 100% up to $100. Once you make your initial deposit using the sign up code, PrizePicks will automatically credit your account with the matching amount available for immediate use.
What payment methods can I use to deposit?
PrizePicks accepts credit and debit cards as well as PayPal deposits. American Express or Discover cards are not accepted.
Can I use PayPal to withdraw winnings at PrizePicks?
Yes, PayPal is accepted withdrawal method at PrizePicks. Users can also opt into a direct bank transfer or request a physical check.
How quickly do I receive my payout?
Echecks and bank transfers take 2-5 business days to process, whereas physical checks will be processed within 14 business days.
Is there a minimum deposit with PrizePicks?
PrizePicks requires a minimum of $10 for each deposit.
Does PrizePicks have any other bonus offers?
First time registrants are eligible for a $50 entry using an emailed promo code.
Offer and code is subject to change at any time from PrizePicks.
Does PrizePicks offer a referral bonus?
Yes. When you register with PrizePicks, you'll be assigned a unique referral code. PrizePicks will credit your account $25 for every new user who signs up and makes a deposit with your unique referral code.
Where is PrizePicks Legal?
PrizePicks initially launched in Georgia, but is now legal and active in 30 states as well as Washington, D.C.. Because PrizePicks is not a sportsbook, it is able to operate in many states where online betting is not yet legal.
Is there a minimum entry amount?
The minimum stake is currently $5 for entries.
Does PrizePicks charge an entry fee?
There is no fee for creating an account or depositing or withdrawing funds. However, each contest does have an associated fee that must be paid in order to enter. The fee will be debited directly from your PrizePicks account.
What devices can I use with PrizePicks?
PrizePicks has iPhone and Android applications that users can take advantage of. Users are also able to use the platform on desktop or mobile browsers.
Are there withdrawal minimums on PrizePicks?
Yes. PrizePicks requires that any withdrawal be a minimum of $30. They also require that users play through their deposited funds at least 1x prior to requesting a withdrawal. For example, if you deposited $20, you may play at least $20 worth of games before cashing out.
Do I have to be in a state where online gambling is legal to play PrizePicks?
Not exactly. Because PrizePicks is not a sportsbook, it is available in many states where online gambling is not yet legal. However, you do have to be in a state where PrizePicks is active in order to be able to utilize the platform.
Do I have to be in a state where online gambling is legal to withdraw funds from PrizePicks?
No, you can withdraw funds from your account anywhere, so long as you placed your entry in an eligible state.
How old do you have to be to use on PrizePicks?
Because PrizePicks is not a sportsbook, users only need to be 19 years old to be able to use the platform and at least 21 years old to participate in Arizona and Massachusetts.
Yes. PrizePicks is currently the largest independently owned Daily Fantasy Sports platform in the U.S. They are reported to cover over 60% of the U.S. population with their accessibility.
Claim Bonus Offers from Popular Sportsbooks