LIVE
Illinois Sports Betting
IL Online Sports Betting Legalization Updates 2022

Illinois sports betting is legal and live online, but as of April 4, 2021, bettors must complete online registration in-person at a retail casino. Good news, those restrictions are set to end in March 5, 2022. Once that date passes, you will be able to sign up for mobile sports betting as long as you are located within state lines. With that being said, here is everything you need to know about sports betting in Illinois.
Illinois Sportsbook Offers
Key Takeaways
| | |
| --- | --- |
| Is online sports betting legal in Illinois? | Yes |
| When did online sports betting become legal in Illinois? | June 2020 |
| What online sportsbooks are available in Illinois? | DraftKings, PointsBet, BetRivers, FanDuel, Barstool, and Caesars. |
| What sports can you bet on in Illinois? | You can bet on all major sports (relative to other legal U.S. markets), but you can't bet on Illinois-based college teams, there is no live betting on any college sports and betting on college player props is not allowed. |
Illinois Highlights
In-Person Registration Set to be Removed
As the current law states, if you want to place bets from a mobile platform in Illinois you must first sign up at a brick-and-mortar casino. However, thanks to the passing of HB 3136, this nuisance will soon be coming to an end. As of March 5, 2022, you will be allowed to sign up for mobile sportsbooks as long as you are located within the state. This bill also paves the way for bettors in Illinois to be able to bet on in-state college teams, such as the Illinois Fighting Illini.
Illinois Online Sports Betting Remote Sign-Up Push Earns Frosty Reception
Illinois Mobile Sports Betting Registration Set to Expire April 3
Illinois sports bettors will seemingly have to complete mobile sportsbook signups in-person beginning Saturday, April 3, 2021. A 2020 executive order signed by Gov. J.B. Pritzker that allowed mobile signups is set to expire the night of April 3. The digital sportsbook remote sign-up authorization was one of several dozen such orders approved by the governor, but it was not listed on a series of renewed orders posted to the state legislative information services website Friday afternoon.
Barstool Launches Illinois Sportsbook
Why Illinois' Online Sports Betting Mobile Registration Will Likely Continue
Illinois bettors' remote registration access will be extended for at least another few weeks beginning in December. And probably a few weeks after that. And a few more weeks after that.
Illinois Temporarily Limits Casinos and Gaming Venues
Due to the ongoing coronavirus pandemic, Illinois Gov. J.B. Pritzker issued Executive Orders 2020-60 and 2020-61 limiting casinos and gaming venues to 25% capacity and 17-hour-a-day operations, thus limiting the state's newest sportsbooks which just opened as the pandemic began. For now, bettors can still register and place bets online.
Illinois Sports Betting Timeline
October 2021

With House Bill 3136 passing, the need to sign up at a brick and mortar casino will soon be a thing of the past. Come March 2022, anyone located in Illinois will be able to sign up for a mobile sportsbook as long as you are located within state lines.

September 2020

Gov. J.B. Pritzker again reinstates the option for online sign up for Illinois bettors.

August 2020

Gov. J.B. Pritzker reinstates his E.O., once again lifting the in-person registration rule for 30 days.

August 2020

DraftKings Sportsbook goes live, in partnership with Casino Queen.

June 2020

Gov. J.B. Pritzker lifts the in-person registration rule temporarily via Executive Order, but no books are live online yet.

March 2020

Rivers Casino opens the first sportsbook in the state, days before casinos shut down due to COVID-19, and before any online operators could get live.

December 2019

Illinois begins the sports betting license application process.

June 2019

Illinois lawmakers create a compromise between the two parties, allowing online-only operators to enter the market after 18 months. Gov. J.B. Pritzker signs the sports betting bill into law.

March 2019

Neil Bluhm, a casino mogul who owns Rivers, begins the charge to keep FanDuel and DraftKings out of the state. He argued that their DFS operations had been running against Illinois law for years, and this should be punishment.

February 2019

llinois begins to hammer out details for a sports betting bill.

August 2018

Illinois lawmakers hold first hearing on legalized sports betting.
Illinois Sports Betting Sites & Apps
DraftKings Sportsbook
Read our full DraftKings review

DraftKings @ Casino Queen Sign-up Bonus

DraftKings fought hard to join the shortlist of IL sports betting operators — and won. It's a nationally recognized, trusted brand. Claim your $1,000 sign-up bonus at DraftKings now! It's easy to find different markets, and you can quickly withdraw your money whenever you wish. The app has a sleek interface, daily odds boosts, and even parlay insurance. DraftKings continues to enhance and diversify what's available.
PointsBet Sportsbook
Read our full PointsBet review

PointsBet Sign-up Bonus

PointsBet has some of the best sign-up offers, as well as creative options to keep bettors in Illinois engaged. They launched just in time for the NFL and college football, as well as the rest of the NBA, MLB, WNBA and golf. PointsBet Sportsbook is live as of mid-September. You can receive up to $2,021 in risk free bets by using Action's exclusive promo code ACTION2K1. You can check out our review of PointsBet and take part in their promos above.

BetRivers Sportsbook
Read our full BetRivers review

BetRivers Sign-up Bonus

BetRivers is a strong IL player with impressive sign-up offers and key features like odds boosts and reward points. Get your $250 Deposit Match instantly by clicking here. So, using a real example: If you deposit $250 in your account, you'll have $250 in cash and another $250 in bonus bets. You could put your bonus all on the Cubbies to win the World Series or you could space it out over 10 or 25 bets so as not to put your eggs all in one basket. The BetRivers sportsbook features great perks like odds boosts and in-game cash-outs of existing bets.
FanDuel Sportsbook
FanDuel Sign-up Bonus

As of Aug. 28, 2020, FanDuel is live in Illinois with the FanDuel Par-A-Dice Sportsbook app. FanDuel has a seamless sign-up offer (if it's this smooth, why not sign up?) and a hard-to-beat $500 risk-free-bet offer for your first wager. Additionally, FanDuel Par-A-Dice Sportsbook will offer markets on hometown teams with extra-generous odds.
William Hill Sportsbook
Read our full William Hill review

William Hill Sign-up Bonus

William Hill is a simple but reliable sports betting app in other states — and now available in the state of Illinois as of September 2021. Sign up at William Hill Sportsbook at participating retailers.
How to Place a Sports Bet in Illinois
It's easy to get started on sports betting in the Prairie State. Here's how:
Step 1: Pick a Legal IL Sportsbook
Chicago has gone back and forth on allowing online sign-ups during the COVID-19 pandemic. For now, an option is BetRivers, where you can get an instant $250 deposit match. That means if you deposit $250 into your account, BetRivers will match it dollar-for-dollar in the form of bonus bets. (Note: You're not required to deposit $250; it's just the max bonus on the 100% deposit match. So if you're more comfortable funding your account with, say, $100, that's totally fine.)
Let's start with BetRivers — you can click this link to get going.
Step 2: Sign Up
BetRivers will ask for personal details to verify your identity.
Fill out all the required fields for new sports bettor in the state: name, email, DOB, etc.
Step 3: Deposit
BetRivers accepts the following deposit methods:
Bettors will be pleased to know that withdrawing is as simple as depositing. Options include online banking, PayPal and more. And even if you're just visiting Illinois to place bets, you can withdraw your earnings from outside the state.
Step 4: Place a Bet in Illinois
BetRivers offers fair odds and a decent mobile app.
Download it, sign in, and verify your location to bet.
If you need resources to help bet with savvy, check out our educational resources. Select your picks — Bulls totals, anyone?
Congrats! You've just placed your first legal sports bet in the Prairie State.
How Illinois Sports Betting Compares
Illinois Grading Card:

Illinois got the online betting part right.
In the short term, however, their sports betting market wasn't poised to be the most bettor- or operator-friendly. There were time delays and legal complications that made it hard for larger national books and platforms to enter the market.
Illinois' original plan required in-person sign-ups, which made sports betting adoption less inclusive. However, having to jump through these hoops will soon be a thing of the past. The recent passing of HB 3136 will bring an end to on-site mobile sign ups, creating more flexibility for those wishing to bet on sports in IL.

Mobile Betting Options
Overall, IL has created an environment with a somewhat high barrier to entry for operators (unlike New Jersey and Colorado). That will make things tougher for consumers since they'll have fewer betting options.

Sign Up & Deposits
In-person registrations are bad for consumers (who can't easily shop for the best prices) and for operators (because it will be more difficult to sign up new customers). Illinois' casinos are not centrally-located either, outside of a cluster in the Chicagoland area. If in-person sign up becomes a requirement again, and you live in Chicago, it will be easy to sign up for only a few sportsbooks.
Fair Pricing
The odds offered by IL sportsbooks have been comparable to other big states like New Jersey, Pennsylvania and Colorado. The states/areas that require books to offer completely uncompetitive pricing are those like Washington D.C., which are run by the lottery as opposed to a casino gaming commission. Gambling is regulated by the Illinois Gaming Board, and the bill allows for good consumer pricing.
Offerings
Illinois went the New Jersey route with college sports, banning wagers on any college teams in the state. Illinois has just three D1 football teams (Illini, Wildcats, Huskies) and 13 D1 basketball teams.
It may not seem like much, but on a college football Saturday, that could eliminate 5% of the slate. On a big college basketball Saturday, it could be close to 10% of the slate. Illinois also requires operators to purchase "official league data," which could cost sportsbooks even more that they'll then be required to pass onto consumers.
The Hard-Fought Path to Legal Online Sports in Illinois
Among states that have legalized, Illinois has had the most uncertainty and confusion around what their sports betting market will look like. This is primarily due to successful special interest lobbying (although some might call it corruption). Major IL players like BetRivers, who own casinos in the state, advocated keeping heavyweight national books like DraftKings and FanDuel out of the local sports betting market for as long as possible.
This was supposed to protect local business interests and reprimand improper compliance behavior — the controversial "penalty box provision." Initially, lawmakers settled on 18 months of increased constraints. For that time, the only online operators allowed would be the ones that also own physical casinos in Illinois.
Other states do require online sports betting sites like FanDuel and DraftKings to partner with existing casinos to offer their products online. It's worked fine in New Jersey — the big online players get market access, and local casinos don't get left in the dust because they can't or won't scale their own online operations. The heavier restrictions, however, are unheard of and speak to the powerful political influence of casinos in Illinois. Rivers Casino took the first in-person sports bet in March 2020, then went live with BetRivers in June.
With great legal maneuvering, DraftKings was able to set up for an Illinois launch in July 2020. They fought to partner with Casino Queen in St. Louis — but due to legal restrictions, the casino brand must be featured in advertisements. A casino must own 80% of the business if another brand is used.
BetRivers was the first to offer online betting because its parent company, Rush Street Interactive, owns the Rivers Casino in Des Plaines, IL. William Hill and PointsBet, which entered a 20-year partnership with Hawthorne Race Course, are also available in IL now. Barstool Sportsbook currently has a presence due to the Penn properties Hollywood Casino, Aurora, Hollywood Casino, and Joliet being located within the state.
Licensing fees — up to $20 million for online-only operators and $10 million for land-based casinos to offer online betting — are also among the highest of any state, which will prevent smaller players from entering the market. It already flushed out USA Sports Gaming, which planned to launch BetChicago but turned its attention to Indiana instead.
Thanks to House Bill 3136's passing, Illinoisans will no longer have to abide by the in-person registration requirement, which will end on March 5th, 2022, enabling online registration for users located anywhere within the Prairie State.
University of Illinois Institute of Government & Public Affairs (IGPA) released a report covering the impact of the COVID-19 pandemic on the state of the local economy. Potential sports betting revenue may help momentum with policy revisions to maximize revenue in the near future to level the playing field for operators and bettors.
Illinois Sports Betting Tips

Sports Betting for Beginners
New to sports betting? Awesome, and we're here to help. Check out our educational resource hub so you can get started on the right foot in Illinois.

Sports Betting Glossary
Sports betting has a dictionary of its own that you'll want to get familiar with if you're new to the space.
Get up to speed here with our sports betting glossary.

Sports Betting Mistakes to Avoid
You're probably ready to unload some bets on the Chicago Bears and Bulls. We recommend educated, responsible decision-making — so reading up a bit can help before joining in on the action.
Here are some sports betting mistakes for Illinoisans (or visitors!) to avoid.
Illinois Teams to Bet on
Pro Sports Teams
All of Illinois' professional sports teams are based in and around Chicago. While a pro team in the state is not a requirement to have a betting market for a sport, it certainly helps momentum.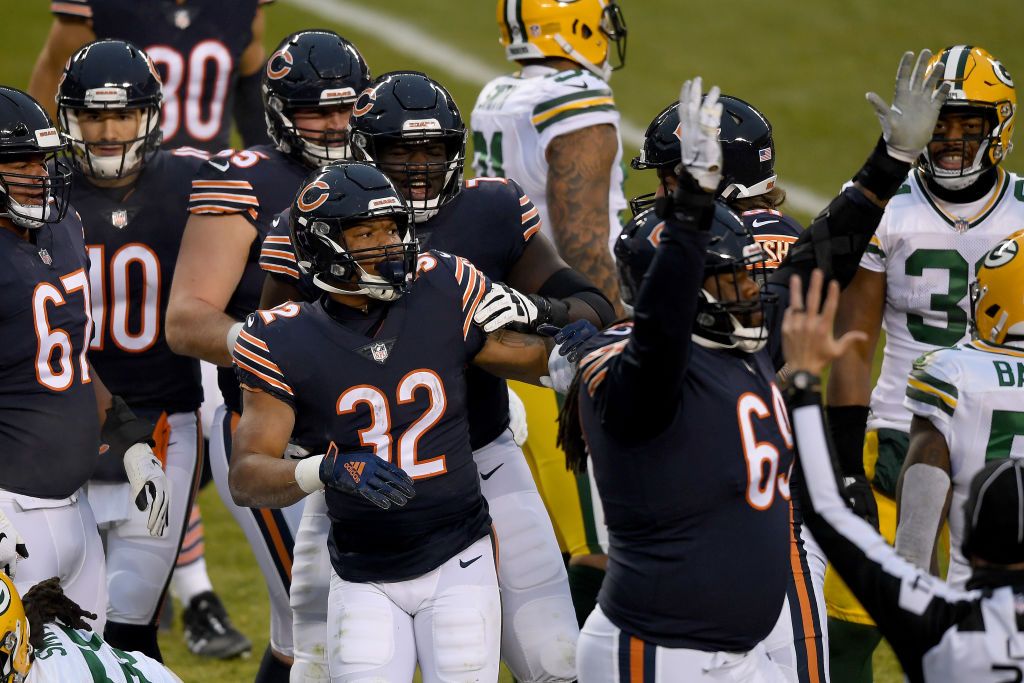 NFL Betting
Chicago Bears
Illinoisans sure do love their Chicago Bears. The Monsters of the Midway are a founding member of the NFL, one of two remaining franchises founded in 1920. The Bears play their home games at the historic Soldier Field in Near South Side, Chicago. They have won nine NFL championships including one Super Bowl for the 1985 team, widely considered one of the greatest in football history.
The Bears compete in the NFC North along with the hated rival Green Bay Packers, the Minnesota Vikings, and the Detroit Lions. Chicago has won more games than any NFL franchise, and the Bears hold the NFL record for most players enshrined in the Pro Football Hall of Fame, honoring all-time Bears greats like Walter Payton, Dick Butkus, Red Grange, Gale Sayers, and George Halas.
A recommended resource list to help you make informed bets on football in Illinois:
NBA Betting
Chicago Bulls
With a legacy talent like Michael Jordan, it's no surprise that Chicago has been called the "basketball capital of the word." The Bulls won six NBA championships in the 90s with Jordan and Scottie Pippen, who were celebrated in ESPN's award-winning 2020 documentary "The Last Dance." The Jordan-led Bulls are one of the NBA's great dynasties, and Chicago is the only NBA franchise to win multiple championships without a Finals loss.
The Bulls have fallen on harder times after the Jordan era but did celebrate another MVP with Derrick Rose in 2011. The Bulls play their home games under in the United Center in the Near West Side of Chicago, an arena they share with the Blackhawks NHL team. Billy Donovan is currently the head coach of the Chicago Bulls.
Recommended resource to help you bet smartly on basketball in Illinois:
MLB Betting
Illinois has two professional baseball teams: the Cubs and the White Sox. Both Chicago clubs have won a World Series in the last two decades (Sox '05, Cubs '16) after going the better part of a century without one. In Chicago, the terms "North Siders" and "South Siders" are synonymous with baseball allegiances. The Cubs currently have a greater draw and higher ticket prices.
Chicago Cubs
The Cubs have played in the National League since 1876. The Boys in Blue won back-to-back World Series in 1907 and 1908 but then went a full 108 years as the Lovable Losers before winning it all in 2016. That was their first World Series appearance since 1945.
The Cubs have played in at least a play-in playoff game six consecutive seasons under President Theo Epstein. They won the NL Central this fall in their first year under new manager David Ross. The Cubbies play their home games at historic Wrigley Field on the North Side, ivy and all.
Chicago White Sox
The White Sox are one of the American League's charter franchises and have been playing ball since 1901. The Sox played at Comiskey Park for nearly a century but now play at Guaranteed Rate Field on the South Side for manager Rick Renteria.
The White Sox have won three World Series titles, but their most memorable World Series was a scandalous loss in 1919 known as the Black Sox, with several key team members conspiring to fix games. Eight players were banned from baseball forever, later memorialized throughout pop culture in movies like "Eight Men Out" and "Field of Dreams." Say it ain't so, Joe!
Recommended resource to help you bet smartly on baseball in Illinois:
NHL Betting
Chicago Blackhawks
The Chicago Blackhawks are one of the "Original Six" teams in the NHL, competing on the ice since 1926. The team plays its home games at the United Center on the Near West Side of Chicago, an arena they share with the Bulls basketball team.
The Blackhawks have won six Stanley Cups, including three in the last 11 years in a dynasty built around Jonathan Toews and Patrick Kane. Chicago also boasts all-time greats like Bobby Hull and Stan Mikita as team alumni. These days the team loves to crank "Chelsea Dagger" every time the team scores another goal. The Hawks are coached by Jeremy Colliton.
Recommended resource to help you bet on hockey in Illinois:
WNBA Betting
Chicago Sky
Chicago's second basketball team plays on the women's side. The Chicago Sky were founded in 2006 and have played in the Eastern Conference ever since. The Sky have played in five playoffs and reached the WNBA Finals in 2014. They play their home games at the new Wintrust Arena in the Near South Side of Chicago.
MLS Betting
Chicago Fire FC
The Fire were one of the first expansion teams in the MLS in 1998, and they won the MLS Cup and the U.S. Open Cup in their inaugural season. They won the U.S. Open Cup again three more times in 2000, 2003, and 2006 and won the Supporters' Shield in 2003, given to the club with the best regular-season record. The Fire play their home games at Soldier Field, home of the Bears, on the Near South Side.
The Fire are named after the Great Chicago Fire of 1871, which burned the Second City for three days, killing 300 people and causing over $200 million in damages. The soccer club generates revenue for Illinois state Fire Academies.
Recommended resource to help you bet on soccer in Illinois:
NWSL Betting
Chicago Red Stars
The Red Stars were founded in 2009 and have bounced around various women's professional soccer leagues as they've come and gone, competing in the National Women's Soccer League since 2013. The Red Stars are named after the four iconic six-pointed red stars that adorn the city's beloved flag. The Red Stars are the only NWSL team to have made the playoffs in five consecutive years.
Recommended resource to help you bet smartly on soccer in Illinois:
College Sports Teams
Both Illinois and Northwestern have proud sports traditions and longstanding rivalries inside and outside the state. We expect big bets to be placed on these Illinois college games in the future.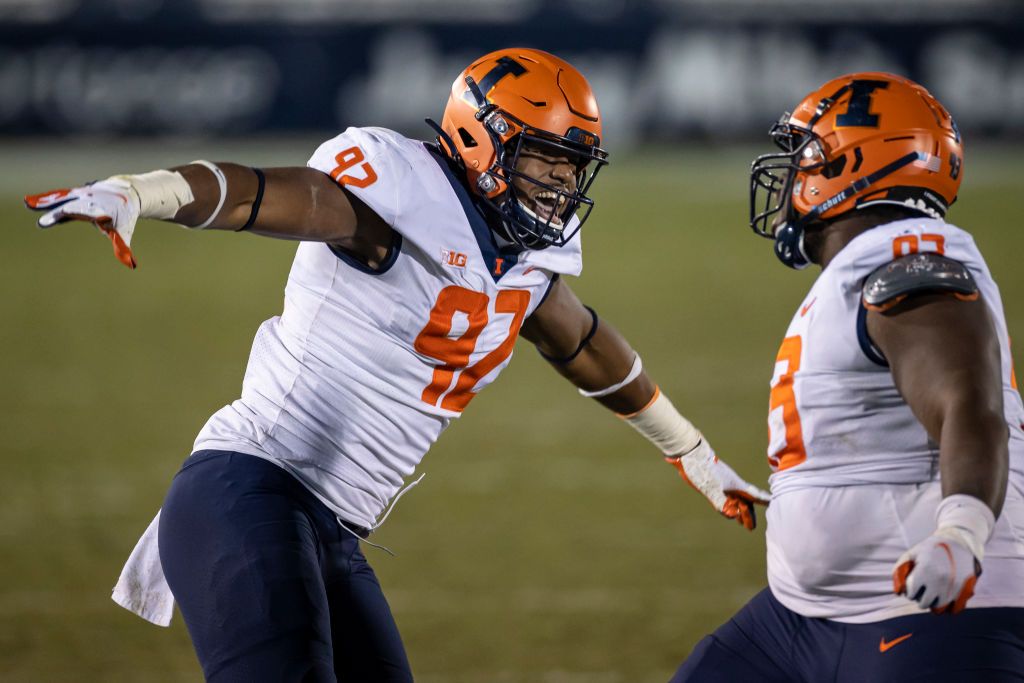 College Football Betting
Notre Dame Fighting Irish Football
Even though Notre Dame is technically in Indiana, folks in Chicagoland think of the Fighting Irish as the local team. From the iconic golden-dome helmets to the larger-than-life Touchdown Jesus mural overlooking Notre Dame Stadium, the university is steeped in rich tradition and football history. Players slap the "Play Like a Champion Today" sign as they exit the locker room and head out onto the field where "Rudy" made his name in the eponymous movie.
Notre Dame football competes as an independent, free of conference loyalty, though it normally plays five games a year against ACC opponents. The university claims 11 national championships but is recognized by the NCAA and other selectors with as many as 22, tied for most all-time. Notre Dame players have won the Heisman Trophy seven times, tied for most of any university. Notre Dame has produced over 100 consensus All-Americans and nearly 500 players selected in the NFL Draft.
The Irish have one of the largest and most widespread fan bases in football, though the most rabid fan base is right there in Chicagoland, where fans routinely make the under-100-mile drive to glory. All Notre Dame home games have been televised by NBC since 1991, and the university has a number of longtime rivalries.
Illinois Fighting Illini Football
Football hasn't been its finest program in recent years, but the university has a long, proud pigskin tradition. Illinois claims five national championships and 15 Big Ten titles. Few universities can match Illinois's pair of incredible Hall of Fame football players in alumni Red Grange and Dick Butkus.
The Illini have eight bowl wins, most recently at the 2011 Kraft Fight Hunger Bowl. Former Bears coach Lovie Smith is in his fifth year leading the team. The Fighting Illini have yet to post a winning record under Smith but did make their first bowl appearance with him in the 2020 Redbox Bowl.
Northwestern Wildcats Football
Northwestern has finally escaped a long period of futility that extended from the 70s into the mid-90s, but the university had reached No. 1 in the polls in 1936 and 1962. Under head coach Pat Fitzgerald, now in his 15th season leading the team, the Wildcats have improved mightily. They've won three Big Ten championships since 1995 and have played in a bowl game in nine of the last 12 seasons under Fitzgerald. Northwestern plays its home games at Ryan Field in Evanston.
Northern Illinois Huskies Football
Northern Illinois plays in the Mid-American Conference (MAC). The Huskies have won their conference 11 times and claim one national championship in 1963. NIU plays its games at Huskie Stadium in DeKalb. The Huskies have played in 12 bowl games, all but one of them since 2004. NIU's greatest modern season came in 2012-13 when the team went 12-2 and played in the Orange Bowl. They are coached by Thomas Hammock.
Recommended resource to help you bet on college football in Illinois:
College Basketball Betting
Notre Dame Fighting Irish Men's Basketball
Notre Dame is the local "home" team to many in Chicagoland, even though the Irish play their home games in the Purcell Pavilion at the Edmund P. Joyce Center in South Bend, Indiana. Notre Dame plays in the Atlantic Coast Conference (ACC) in basketball and has appeared in the NCAA Tournament times, top 10 all-time and most for any team without appearing in a championship game, with a lone Final Four bid in 1978. The Fighting Irish have been led by coach Mike Brey every year this century.
Notre Dame Fighting Irish Women's Basketball
Notre Dame's women's basketball team has recently risen to national prominence at the highest level. The Irish have made nine Final Fours, including seven over the past decade, and won national championships in 2001 and 2018. Notre Dame has become a fixture on Championship Monday, playing in six national championship games over the past decade under legendary head coach Muffet McGraw. The Irish will now begin a new era with McGraw retiring in spring 2020, leaving the reins to Niele Ivy.
Illinois Fighting Illini Men's Basketball
Illinois has risen to prominence as a basketball school in the Big Ten in recent years, and the Illini were one of the top teams in the nation during the 2020-21 season with Ayo Dosunmu and Kofi Cockburn leading the way. Illinois plays its home games at the State Farm Center in Champaign. The Illini have 17 Big Ten regular-season championships and five Final Four appearances, with 2005 being the most recent in both cases.
The Illini are coached by Brad Underwood. The team has a long history of basketball success, with national championships in 1915 and 1943 and alumni including NBA great Deron Williams and Hall of Famer Andy Philip. The Fighting Illini rank in the top 20 all-time in both wins and win percentage among all NCAA Division I men's basketball programs.
DePaul Blue Demons Men's Basketball
DePaul basketball plays in the newly opened Wintrust Arena in Chicago's Near South Side. The Blue Demons compete in the Big East Conference. They reached their peak in the 1970s and 80s including a Final Four in 1979, one of two such appearances. The Blue Demons are coached by Dave Leitao. DePaul was home to former National Players of the Year and NBA champions George Mikan and Mark Aguirre.
Northwestern Wildcats Men's Basketball

Based out of Evanston, the Northwestern Wildcats are often regarded to as, "Chicago's Big Ten Team". Northwestern is the the second piece of representation Illinois has in the Big Ten, even though their history is not as decorated as the Illinois Fighting Illini. Competing against teams with the likes of the University of Michigan, Ohio State University, and Michigan State University has been a tough task for the Wildcats. With only one NCAA Tournament appearance, and their last conference championship coming in 1933, head coach Chris Collins looks to get something going for the Wildcats in his 9th season with the team.
Loyola Chicago Ramblers Men's Basketball
The Loyola Chicago Ramblers are a basketball team that play in the Missouri Valley Conference. Sister Jean and the Loyola Chicago Ramblers have made news in recent years at the NCAA Tournament. This team most notably made a Final Four run in 2018 as an 11 seed, and then made the Sweet Sixteen in 2021, knocking off 1 seed Illinois in the process. They are coached by Drew Valentine, who is in his first season holding this position. Loyola Chicago's home games are hosted at Joseph J. Gentile Arena.
We've got a few recommended resources to help you bet on CBB in Illinois:
Recommended resources to help you bet on college basketball in Illinois:
NCAA Division I Football & Basketball
Northwestern Wildcats
Illinois Fighting Illini
Northern Illinois Huskies
Eastern Illinois Panthers (FCS)

Illinois State Redbirds (FCS)

Southern Illinois Salukis (FCS)

Western Illinois Leathernecks (FCS)

NCAA Division I Basketball Only
DePaul Blue Demons
Illinois at Chicago (UIC) Flames
Bradley Braves
SIUE Cougars
Loyola Ramblers
Chicago State Cougars
Other Events
During non-COVID-19 times, Illinois normally plays host to several other sporting events throughout the year, including:
The John Deere Classic
The John Deere Classic is an annual PGA event hosted in Silvis, Illinois at TPC Deere Run, a Midwest golf destination. The event is a final chance for a player not already exempt to earn entry into The Open (traditionally scheduled a week later in Britain) if he finishes in the top five out of the tournament. High stakes make the JDC of particular interest to golf enthusiasts and sports bettors alike.
Possible 'Chicago Bowl' (College Football)
The Chicago Bowl is a proposed (aka yet to ever happen) NCAA Division I Football Bowl Subdivision college football bowl game to be played in Chicago at Wrigley Field. Negotiations for the bowl game had been tabled for now until an agreement can be reached with the Big Ten Conference on a higher ranking team's entrance into the bowl.
NASCAR Cup Series Race at World Wide Technology Raceway
This NASCAR Cup Series Event is hosted at World Wide Technology Raceway in Madison, Illinois. The race is set to take place on June 5, 2022. Check out our NASCAR page for more updates.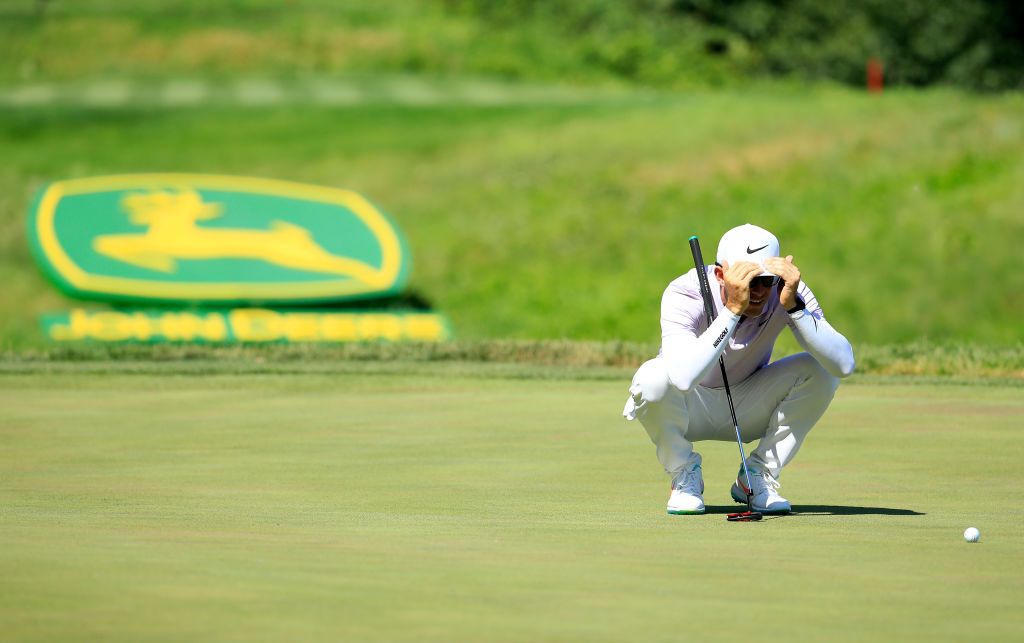 More Reading on Illinois
Executive Order Enabling Online Bettor Sign-ups
Here is the EO that's been signed and reinstated — enabling online and mobile phone sign-ups — by the governor again as of Aug. 21, 2020.
Sports Wagering Act (SB3432)
To dive into the specifics of Illinois' Sports Wagering Act (SB3432), you can reference materials from the Illinois State Assembly directly
Public Commentary on Illinois Sports Betting Bills
Illinois' public had a powerful and impassioned response to the state's sports betting bill on both sides. You can read public comments here.
ProPublica Illinois and WBEZ Chicago Insights
Read a thorough overview of the evolution of the broader gambling market in Illinois to date in Chicago: Illinois Is Poised to Become the Gambling Capital of the Midwest.
Local Illinois Coverage
For more on Illinois-focused sports coverage to supplement The Action Network, you can check out The Chicago Tribune, The Chicago Sun-Times, and The Daily Herald.
Illinoisians have expressed concerns about sports betting. Todd Hefferman, who covers SIU Athletics for The Southern Illinoisan, explores some of the "social costs" he fears sports betting will bring to the state. He recommends a firm investment in education and prevention plans.
Illinois is serious about bettor protection and behavioral support, including the following resources: The Illinois Gaming Board supports a self-exclusion program via the Problem Gambler Registry. The Illinois Council on Problem Gambling (ICPG) is the statewide resource in Illinois for awareness and education related to problematic issues. Finally, the Illinois Alliance on Problem Gambling (IAPG) is an organization that aims to raise awareness, coordinate resources and prevent underage gambling.
Still have questions on Illinois sports betting? Here is a fantastic deeper dive into common sports betting questions in the state of Chicago. The piece is from Joe Barnas, a fully-community-invested writer at the Illinois Policy Institute and the University of Illinois at Chicago Grad.
Illinois Locations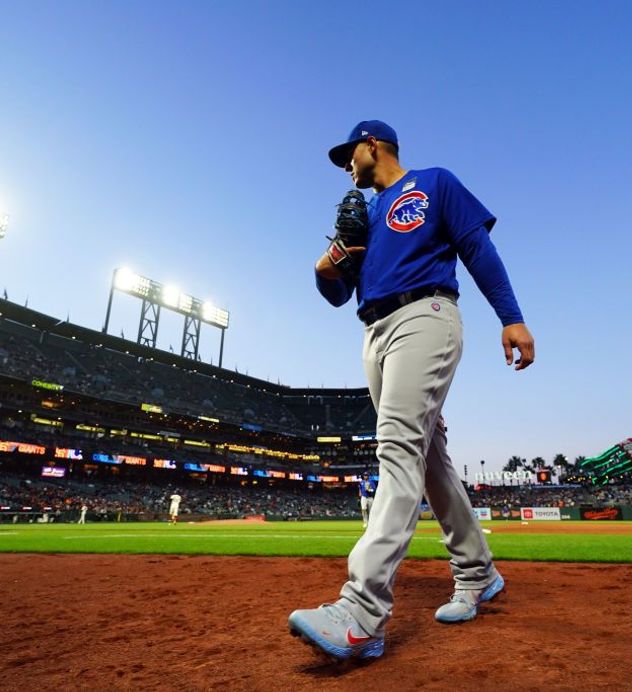 Illinois Sports Betting FAQ
Is online sports betting legal in Illinois?
How old do I have to be to bet?
Can I use Draftkings Sportsbook in Illinois?
Is Bovada legal In Illinois?
Can I bet if I'm in Illinois, but don't live there?
Where can I make a sports bet in Illinois?
Can I bet on my favorite college teams that are located in Illinois, such as the Illinois Fighting Illini or Northwestern Wildcats?
Who can apply for a Illinois sports betting license?
Can I bet online in Chicago?
Can I bet at DraftKings in Illinois?
Do I have to be within Illinois state lines to place a bet?
Can I bet on my favorite college players that play for college located in Illinois?
Can I sign up, deposit and withdraw online?
Will Illinois ever get rid of the in person registration requirement for mobile bettors?