2023 NBA Championship Odds Tracker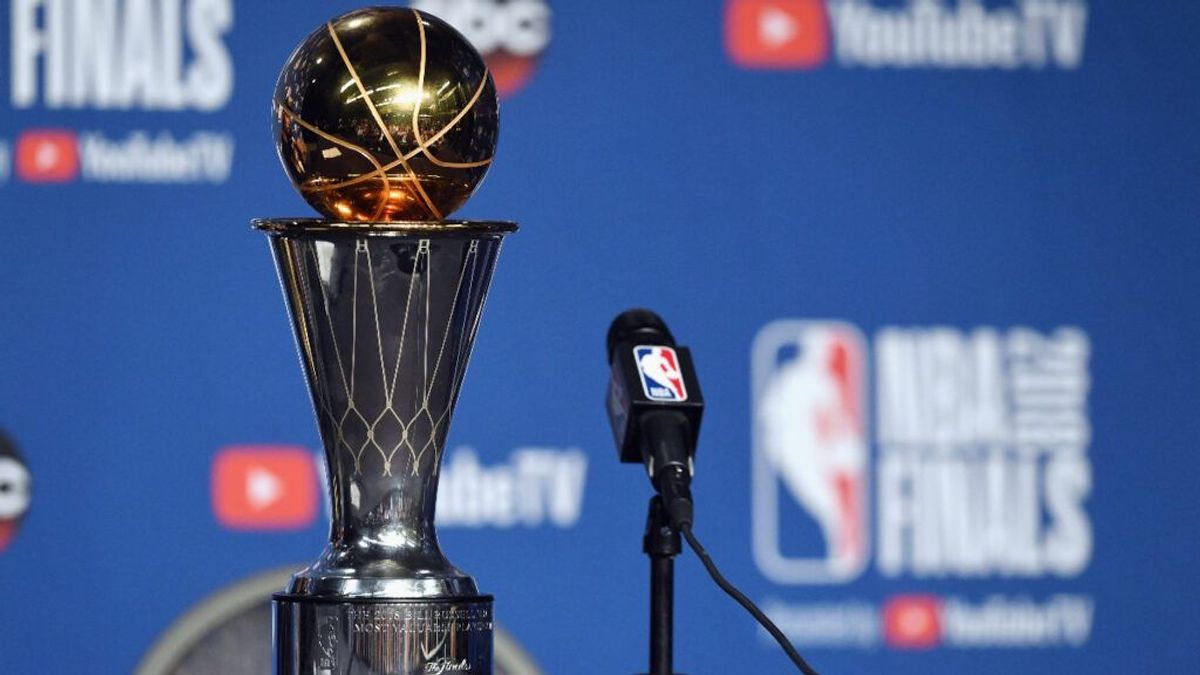 The Warriors are favored to win the NBA title again in 2023 after capturing their fourth championship since 2015 with a six-game triumph over the Celtics.
Caesars Sportsbook lists Golden State at +500 ($10 pays $50). Next is Boston and the Brooklyn Nets at +600, then the Bucks at +750. The Clippers and Suns are the other Western Conference teams in single digits, listed at +800 ($10 wins $80).
The next tier of teams looks pretty similar to most years -- they have something going for them, but also plenty of uncertainty. Can the Mavs (+1600) do enough to support Luka Doncic; or the Nuggets (+2200) for Nikola Jokic? Can the Grizzlies (+1600) repeat a marvelous breakout season?
What about the Lakers (+2200) or the Heat (+1400)? After the Lakers and Nuggets, there's a big drop. The Pelicans, Raptors, Bulls, Timberwolves and Jazz are all +5000 or longer.
The NBA title, as you'd expected, goes to favorites. According to SportsOddsHistory, just eight champions since 1984 have started the year at double-digit odds to win the title.
Odds via Caesars, updated in real-time.
NBA Title Favorites
1. Golden State Warriors (+500)
The Warriors won their fourth title in eight years in what seemed like pretty easy fashion. They cruised through each round in no more than six games, and lost six games total in four rounds.
Steph Curry and Klay Thompson are getting older but Andrew Wiggins took a big step forward this year, and there's plenty left in the tank for this team.
2. Boston Celtics (+600)
Being the runner-up does not always mean you'll be among the favorites the next season, but the Celtics showed oddsmakers enough to be the second betting choice entering the 2022-2023 season. They'll return a strong young core with Jayson Tatum and Jaylen Brown.
3. Brooklyn Nets (+600)
The Nets remained a title favorite in all of 2021-2022 despite their obvious flaws and lack of results. They bowed out to the Celtics quickly in a first round sweep. Now, Kyrie Irving's future with the franchise is uncertain, though they should get Ben Simmons back at some point.
4. Milwaukee Bucks (+750)
The Bucks had a few bumps after their title-winning season and lost to the Celtics in seven games. Had they survived that game, Milwaukee could have been right back in the finals.
5. Phoenix Suns (+800)
The Suns were dominant in the regular season but laid in egg in Game 7 of the second round of the 2022 playoffs against the Mavericks. Chris Paul is getting older, but Deandre Ayton, Devin Booker and several others should keep the floor high for Phoenix for a while.
Where Can I Bet on the NBA Title?
NBA Title Odds FAQs
Who is the 2023 NBA title favorite?
Who won the 2022 NBA championship?