Massachusetts Sports Betting
MA Online Sportsbook Launch Updates 2022

Updated March 28, 2022
Massachusetts online sports betting is not yet legal, but there's momentum in 2022. Five major bills have been introduced and will be continuously debated within committees. Some details need to be hammered out, like how many licenses will be granted and whether betting on college sports will be legal, but with the biggest sportsbook operator in the U.S. (DraftKings) headquartered there, expect movement this year.
Furthermore, state residents can at least play Daily Fantasy Sports (DFS) through PrizePicks. The rising DFS provider offers users a quick and simple way to bet on their favorite players across a variety of sports leagues. Users pick over/under totals of players from their favorite teams like the Boston Celtics or the New England Patriots.
The best part? Action has partnered with PrizePicks to provide our users with an exclusive sign-up code. Claim your PrizePicks code "ACTION" to qualify for at least $100 in first-time deposit matching!
Massachusetts Sports Betting Key Takeaways
⚖️ Is sports betting in Massachusetts legal?

Not yet. Lawmakers have gone back and forth with issues relating to budgeting and college sports wagering. Five sports betting bills have been introduced but have yet to make it past the Senate. Legalization is expected by late 2022 or 2023.

💸 What are the requirements to bet online in MA?

Once legalized, it is likely bettors will need to be 21+ years of age and physically in the state (verifiable by your mobile device's geolocation tech or a downloadable desktop plugin) to place wagers from your phone once sports betting is legalized in Massachusetts.

📒 What mobile sportsbooks/DFS providers are available in MA?

PrizePicks is the only DFS provider currently available to MA residents.

🏈 What sports will I be able to bet on in Massachusetts?

Once sports betting is legalized, you will be able to bet on

all the major American league sports

(NFL, NBA, MLB, MLS, NHL) and more such as European basketball leagues, cricket and rugby. College sports wagering continues to be an issue for MA lawmakers.
PrizePicks is currently available in 30 states and Washington D.C. and is among the most simple and exciting DFS games in North America. More specifically, users just have to place their bets, pick their favorite players (ex. Jayson Tatum or Mac Jones), and choose over/under totals for a chance to win cash. New users can claim a deposit match on up to $100.
Please keep in mind that MA state residents are unable to place their March Madness picks on PrizePicks' newest contest, Prop Madness.
How to Sign up for PrizePicks in Massachusetts
Step 1. Sign up using our PrizePicks promo code "ACTION".
Step 2. In the app (or on your desktop), select the "Deposit" button in the top right corner of the page.
Step 3. Select the amount of money that you want to deposit and the funding source (PayPal, credit, etc).
Step 4. Submit deposit. Once the deposit is submitted and credited to your account, you'll automatically be given the promotional value matching your initial deposit (up to $100).
Massachusetts Sportsbooks
There are currently no available promotions
MA's Sports Betting Overview, Timeline and Background
It remains to be seen exactly what online sports betting will look like in the Bay State, especially since there are so many competing bills in both the House and Senate — five to be exact, which will be debated and hammered out within legislative committees over the coming weeks and months.
There's always a lot of attention on the future of online sports betting in Massachusetts, in part because one of the biggest (if not the biggest) sportsbook in the U.S., DraftKings, was founded and is currently headquartered in Boston. Because of various lobbying efforts, it will likely be a priority for legislators within the next two years.
Massachusetts Sports Betting Background
Republican Gov. Charlie Baker and bipartisan members of the Democratic-controlled legislature have floated dozens of sports betting legalization bills in the three years since the Supreme Court struck down the federal wagering ban. None have gained serious traction. The most recent committee session in January 2022 also ended with disagreements between lawmakers in the Bay State.
Massachusetts policymakers have had to weigh a myriad of growing and influential gaming interests, starting with the nation's most lucrative per capita state lottery and continuing with the more recent launch of full-scale commercial casino resorts. Casino operators and sportsbooks will continue to fight for access to the region's most populated state.
In addition to the potential financial windfall, several top national sportsbook brands have additional tangible and intangible interest in Massachusetts;
DraftKings: The Boston-based daily fantasy sports operator-turned sportsbook giant would undoubtedly fight to keep market preeminence in its home state. The company pays a national-high 51 percent of gross gaming revenue to neighboring New Hampshire in exchange for a market monopoly.
FanDuel: DraftKings' New York-based arch-rival, FanDuel Sportsbook would not take another Northeastern market shutout lightly.
Penn National: The company's Barstool Sports brand, led by native son Dave Portnoy, rose to national prominence from MA headquarters. The company's Plainridge Park harness race track and slot parlor also gives it a brick-and-mortar foothold.
MGM: Since opening its Springfield casino just feet from the Professional Basketball Hall of Fame several years ago, MGM has aggressively expanded its BetMGM app in nearly every possible market since. It would undoubtedly look to grow its already sizable Massachusetts casino investment with a retail and digital sportsbook.
Wynn: Encore Boston Harbor seeks to be the most prominent gaming option in the region's most populated metropolis. Its newly launched WynnBet sportsbook app would be another piece of that mission.
Massachusetts has higher-than-average household incomes and education levels, both factors that positively correlate with sports betting interest. That, plus some of the nation's most iconic and beloved professional sports teams, creates one of the most coveted potential U.S. markets.
Notably, Massachusetts' most prominent universities oppose college betting in a state where many still remember the Boston College point-shaving scandal of the late 1970's. Though industry stakeholders argue college betting prohibitions just fuel the black market, college betting remains another contention point helping to stall the bill.
Massachusetts' Legalization Timeline
It's still a work in process getting sports betting to the goal line. We'll bet you care more about the sports of it all than the legal history, but here are some of the important events that got us to where we are today:
January 2022
The MA Senate stays firm in their decision to not approve HB 3977. Legalization is still on hold until lawmakers can fully agree on budgeting and college sports wagering in the Bay State.
Fall 2021
We expect the MA Senate to debate this bill sometime this fall. There's a lot to hammer out, such as college betting legality. If the Senate passes it, Gov. Charlie Baker has expressed his support and would be expected to sign it.
June 2021
The Massachusetts House unanimously approves. The House votes and approves its sports betting bill HB 3977. [Bill H.3977, July 22]
April 2021
MA House Ways and Means committee excluded sports betting revenues from its upcoming fiscal year budget draft, which signals that the expectation is that legal wagering won't begin in the next 18 months. [Stalled signaled]
February 2021
Five majors bills have been introduced by state legislators: Two in the Senate and three in the House. Those bills will now be hammered out in committees over the coming months.
January 2021
November 2020
The Massachusetts Senate kills sports betting legalization efforts for 2020, as they failed to include a legalization provision in their 2021 budget. [Action MA Update, Nov. 20]
July 2020
The Massachusetts House passes a $459 million economic plan that includes the legalization of sports betting by a 156-3 vote. [MA House Approves, July 29]
Massachusetts Sports Betting Grading Card:
We'll evaluate Massachusetts' sports betting bills as details become available at some point in late 2022 or 2023. In this future evaluation, we'll specifically go over MA's overall grade relative to other sports betting markets, mobile apps, deposit options, competitive prices, and market coverage.
Massachusetts Sports Betting Tips
Sports Betting for Potential Bettors
Sports betting isn't currently legal in Massachusetts, but is expected to be within the next two years. Want to get ahead of the curve? Check out our sports betting tips for beginners so you can get started, whether you want to bet on the Boston Red Sox or the New England Revolution.
Sports Betting Glossary
The sports betting lexicon is vast and sometimes confusing, especially to new bettors. Check out our sports betting glossary to get up to speed with every term you might need to know before placing a parlay or prop bet on your favorite teams like the New England Patriots or the Boston Bruins.
Sports Betting Mistakes to Avoid
Betting on your favorite teams like the Boston Celtics might seem like a no-brainer, but you need to be careful if you're going to stay healthy all around in the sports betting world.
Here are some mistakes to avoid.
Massachusetts Highlights
HB 3977 was still not approved during January session between lawmakers.
HB 3977 is still not approved due to issues regarding budgeting and college sports wagering.
The Senate has not made any action towards passing HB 3977 while the MGC conducts an in-depth study on sports betting in other states.
As MA anxiously awaits the Senate's decision to pass HB 3977, the MGC tries to get ahead of a potential future launch date by conducting a study on states that have legalized sports betting.
The Massachusetts House passes a sports betting bill that allows wagering on collegiate team, esports, and fantasy.
Massachusetts Sports Betting Hopes Hit Another Pothole
Massachusetts' House Ways and Means committee excluded sports betting revenues from its upcoming fiscal year budget draft, signaling lawmakers' expectations that legal wagering won't begin in the next 18 months.
Five Sports Betting Bills Introduced by Massachusetts Legislators
As reported by our own Ryan Butler, state legislators have already introduced five sports betting bills in the Bay State — two by the state Senate and three by the state House. It's clearly a priority in 2021, and now these bills will be debated and hammered out in committees before moving to full chamber votes.
2020 Hopes For Massachusetts Sports Betting Likely Dead
Massachusetts Teams to Bet On
Pro Sports Teams
The Bay State is expected to be one of the largest sports betting markets in North America and is home to 5 professional sports teams from the four main sports leagues.
Most of these teams have hoisted several league championship trophies within the last 100 years, which places MA as one of the most successful sports states in the U.S.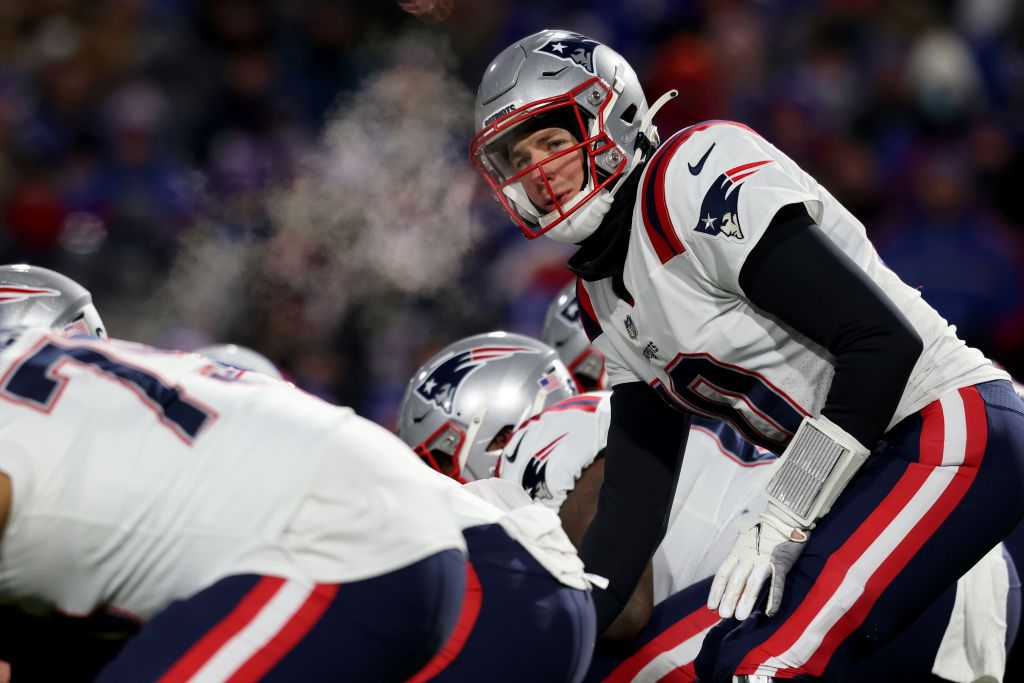 NFL Betting Massachusetts
New England Patriots
The New England Patriots need no introduction. The most successful team of this century is one of the most successful teams in NFL history, having won six Super Bowls since 2001, 11 conference championships and 22 division titles.
With Tom Brady taking his talents to Tampa ahead of the 2020 season, things went sour in Foxborough for the first time this century, as the Patriots went 7-9, finished in third place in the AFC East, and missed the playoffs. The Patriots' dynasty is over, but with Bill Belichick still in charge, expecting the downfall to be a long-term thing is likely not a smart bet. Belichick and the Patriots turned things around, however, finishing the 21-22 season with a 10-7 record before losing in the Wild Card Round to the Buffalo Bills.
A recommended resource list to help you make informed bets on football:

NBA Betting in Massachusetts
Boston Celtics
Like their NFL counterparts, the Boston Celtics have a history of success, but while the Patriots' winning took place entirely this century, the Celtics' stretches back to 1957, when they won their first of 17 titles. The most recent one came in 2008. The current Celtics under Ime Udoka are perennial contenders with emerging superstar Jayson Tatum flanked by the likes of Jaylen Brown and Marcus Smart. While there's more star power elsewhere around the league, the Celtics should continue to contend in the Eastern Conference playoffs for the foreseeable future.
To learn more about NBA betting:

MLB Betting in Massachusetts

Boston Red Sox
The most famous drought in sports history was snapped in 2004 when the Boston Red Sox came back from 3-0 against the rival New York Yankees in the ALCS and then swept the St. Louis Cardinals in the World Series. It was their first World Series title in 86 years. Boston went on to win three more titles over the next 14 years, as the Red Sox established themselves as heavyweights and one of the powerhouses of the 21st century. They've since fallen on hard times, as a deal that sent superstar Mookie Betts to the Dodgers signaled to fans that the Red Sox are in for a length rebuild.
MLB betting information:

NHL Betting in Massachusetts

Boston Bruins
The Boston Bruins have been regular contenders in the NHL for the better part of this century, but have just one Stanley Cup to show for it, a 2010-11 crown that was their first since 1972. The Bruins have won their division three times since then including a Presidents' Trophy in 2019-20, and in 2021 they have another strong contender.
For more on NHL betting resources:

MLS Betting in Massachusetts
New England Revolution
The New England Revolution were founded in 1994 and are a longtime member of Major League Soccer. However, an MLS Cup continues to allude them. The Revs' first major trophy was the 2007 U.S. Open Cup, and they have made the MLB Cup finals five times — 2002, 2005, 2006, 2007, 2014 — but have yet to come away with a victory.
Here is a recommended resource to help you bet on the MLS:
College Sports Teams in MA
Pro sports are king in Massachusetts, but there is plenty of college action in the state, too.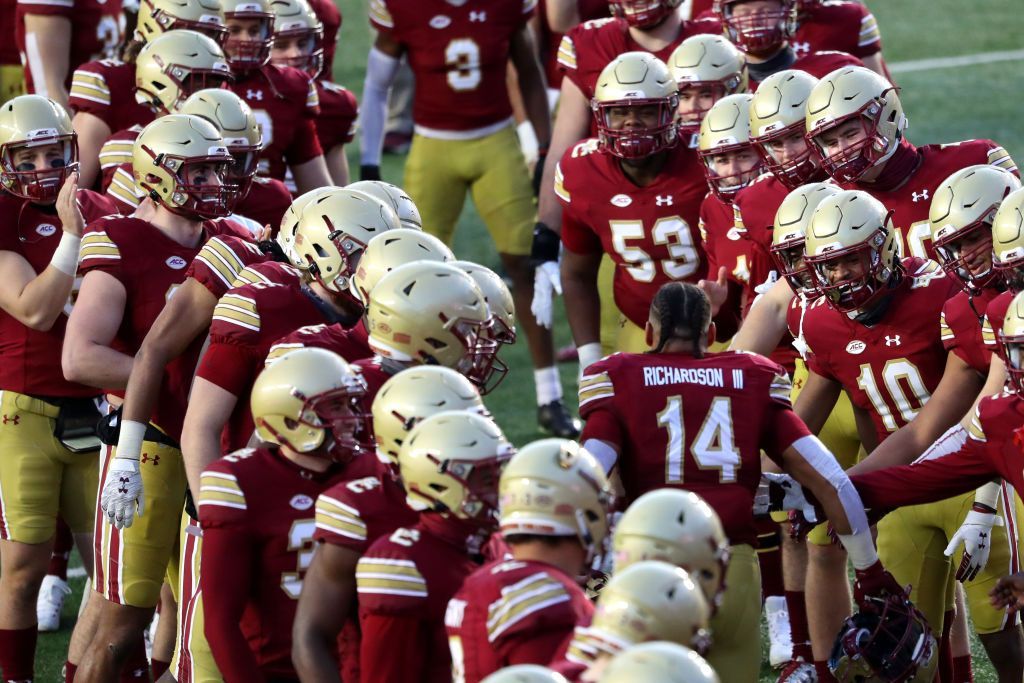 College Football Betting in Massachusetts
Boston College Eagles Football
Boston College's last conference championship in football came in 2004, one year before leaving the Big East. Since joining the ACC the Eagles have yet to capture a conference title, but they won ACC Atlantic Division titles in 2005, 2007 and 2008. BC has had 12 consensus All-Americans and one Heisman Trophy winner, Doug Flutie in 1984.
Harvard Crimson Football
Even casual college football fans are likely familiar with "The Game," which is the name of Harvard's annual rivalry game with Yale. "The Game" dates back to 1875 and was once upon a time as fierce of a rivalry on the national scene as the Iron Bowl is today. Harvard has won 17 conference championships, with their most recent coming in 2015.
Holy Cross Crusaders Football
The Holy Cross football team's crowning moment was an Orange Bowl appearance in 1946. Against the Miami Hurricanes, the Crusaders lost a 13-6 decision after the game was knotted at six late in regulation. Holy Cross has won two conference titles this century, with the most recent coming in 2019.
UMass Minutemen Football
The UMass football team has fallen on hard times of late, going a combined 1-15 in the 2019-20 seasons. The Minutemen became full-time FBS members in 2012 and spent four years in the Mid-American Conference becoming a full-time independent school in 2016. Their last conference championship came in 2007 when a member of the Colonial Athletic Association.
Merrimack Warriors Football
The Merrimack football team has been around since 1996 and a member of Division I FCS since 2019, when it joined the Northeast Conference. In their first season in 2019, the Warriors went 6-5.
A recommended resource to help you bet on college football:
College Basketball Betting in MA

Boston College Eagles Men's Basketball
The men's basketball program has fallen on tough times of late, with their most recent NCAA Tournament appearance coming in 2009. The Eagles have never made a Final Four, but have three Elite Eight appearances, with the most recent coming in 1994.
Boston University Terriers
Men's Basketball
The 2020 Patriot League Conference Tournament champions were robbed of their first NCAA Tournament appearance since 2011 when it was canceled because of the COVID-19 pandemic. Their last regular-season title came in 2014. The Terriers have made the NCAA Tournament twice this century and seven times in history. Their only tournament victories came in 1959 when they made the Elite Eight.

Harvard Crimson Men's Basketball
In 2012, the Harvard men's basketball team made the NCAA Tournament for the first time since 1946. That began a four-year stretch of tournament appearances that even included a pair of wins. As underdogs both times, the Crimson upset New Mexico in 2013, and Cincinnati in 2014. In 2018 and 2019, the Crimson made the NIT, and in 2019 scored a win over Georgetown. Harvard has won the Ivy League regular-season championship seven times since 2011.

Holy Cross Crusaders
Men's Basketball
The basketball program last made the NCAA Tournament in 2016, when it scored a First Four victory over Southern before losing to No. 1-seed Oregon in the Round of 64. The Crusaders have made the tournament 13 times, including five times this century, Other than the First Four win, their last win came in 1953 when they made the Elite Eight.

UMass Minutemen Men's Basketball
Under John Calipari, the UMass men's basketball team climbed to the heights of the NCAA Tournament's Final Four in 1996 but vacated those victories because of sanctions based on admissions of gifts received by star player Marcus Camby. The Minutemen made seven straight NCAA Tournament appearances from 1992-98, but have made only one since — in 2014.

Merrimack Warriors
Men's Basketball
In their first season as a Division I team, the Warriors' men's basketball team went 20-11, including 14-4 in Northeast Conference player. Because of NCAA's policy on reclassifying programs, the Warriors will not be eligible to compete in the NCAA Tournament or the NIT until the 2023-24 season.
Northeastern Huskies
Men's Basketball
The Huskies men's basketball team has been in the CAA since 2005, having previously played in the American East Conference. In 2015, Northeastern made its first NCAA Tournament appearance since 1991, losing to Notre Dame in the first round. The Huskies made it again in 2019 when they lost to Kansas in the first round. Their last NCAA Tournament victory came in 1984. They've won the CAA regular-season title three times: 2013, 2015 and 2018.
UMass Lowell River Hawks
Men's Basketball
The River Hawks' men's basketball team has been a member of the American East Conference since it began transitioning to the Division I level in 2013. The River Hawks were first eligible for postseason play in 2017-18. The River Hawks won the Division II national championship in 1988.
Recommended resources to help you bet on college basketball:
Other Events
Boston Marathon
One of the most famous races in the world, the Boston Marathon, takes place in Massachusetts every year in April. It was started in 1897 and is considered one of six "World Marathon Majors."
The Northern Trust
The Northern Trust, an annual PGA Tour event, rotates between Massachusetts and the New York/New Jersey region. When in Mass., it takes place at TPC Boston, which hosted the event in 2020. The Northern Trust's partnership with the PGA concluded after the 2021 event, meaning that the event will no longer take place in Boston.
Minor League Sports Teams
Massachusetts is home to a variety of men's and women's minor league sports teams, including lacrosse (Boston Cannons), hockey (Boston Pride), baseball (Lowell Spinners) and many more.
Where to Bet & Game in Massachusetts
Plainridge Park Casino
Sportsbook: Expected in 2023
301 Washington St, Plainville, MA 02762
MGM Springfield
Sportsbook: Expected in 2023
One MGM Way, Springfield, MA 01103
Encore Boston Harbor
Sportsbook: Expected in 2023
1 Broadway, Everett, MA 02149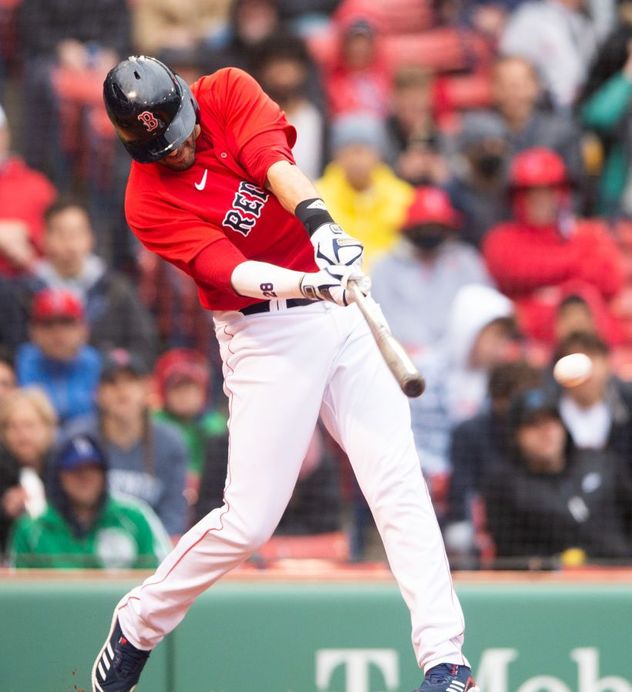 Massachusetts Sports Betting FAQ
Commonly asked questions about sports betting in The Bay State.
Is sports betting legal in Massachusetts?
What online sportsbooks will be available?
How old do I have to be to bet on sports in Massachusetts?
Is Daily Fantasy Sports (DFS) legal?
Will it be legal to bet on college sports in MA?