Maryland
November 2020 sports betting ballot measure passed easily, opening the door for legal wagering to Maryland's highly educated, tech-savvy and affluent population — as well as strong fan support for local sports teams. Now the final online and retail market should launch by fall 2021. Here's what we know about Maryland sports betting.
Sportsbook Offers
Win $200 if Team USA Wins a Gold Medal
Claim Now
Make a $20+ bet on the Olympics
Win $200 if USA wins gold in any event
New users in CO, NJ, IN, IA, MI
Bet on the Olympics, Get $100 FREE!
Claim Now
Bet $20+ on any Olympics event
New users only; $20 min. deposit
Bet $1, Win $100 if USA Wins a Medal
Claim Now
Bet $1 on ANY Olympic event
Win $100 if USA wins a medal that day
Highlights
Maryland Sports Betting Bill Signed Into Law: Here's What Comes Next
Maryland Gov. Larry Hogan signed his state's online and retail sports betting law Tuesday, the final formality ahead of an anticipated launch by fall 2021. The bill passed as an "emergency" allowing it to take effect as soon as it was signed. Maryland sportsbook operators had already started prepping launches even before lawmakers passed the sweeping sports betting bill with huge bipartisan margins in April.
Maryland Online Sports Betting Bill Passes Legislature
Maryland lawmakers passed a sweeping sports betting bill Monday, April 12, that will permit as many as 60 on line operators and 30 retail sportsbooks between casinos, professional sports stadiums, small businesses and scores of other entities and organizations.
Maryland Online Sports Betting Bill Advances with Unlimited Licenses
Maryland Sports Betting Bill Passes House
The Maryland House of Delegates advanced the state's lone sports betting bill to the Senate. If passed, it would allow as many as 15 statewide mobile sportsbooks and 22 retail locations.
Maryland Still Faces Challenges After Voters Approved Sports Betting
After final votes were cast, here's where some leading industry stakeholders view as the biggest questions that need to be resolved before betting can begin in Maryland.
Maryland Sports Betting Approved By Voters
Locations
MGM National Harbor
MGM National Harbor is a casino minutes from Washington D.C., on the banks of the Potomac River.
101 MGM National Ave, Oxon Hill, MD 20745
Horseshoe Casino Baltimore
Horseshoe Casino Baltimore is the second largest casino in Maryland.
1525 Russell St, Baltimore, MD 21230
Live! Casino & Hotel
Live! Casino & Hotel is close to Washington D.C. and Baltimore.
7002 Arundel Mills Cir #7777, Hanover, MD 21076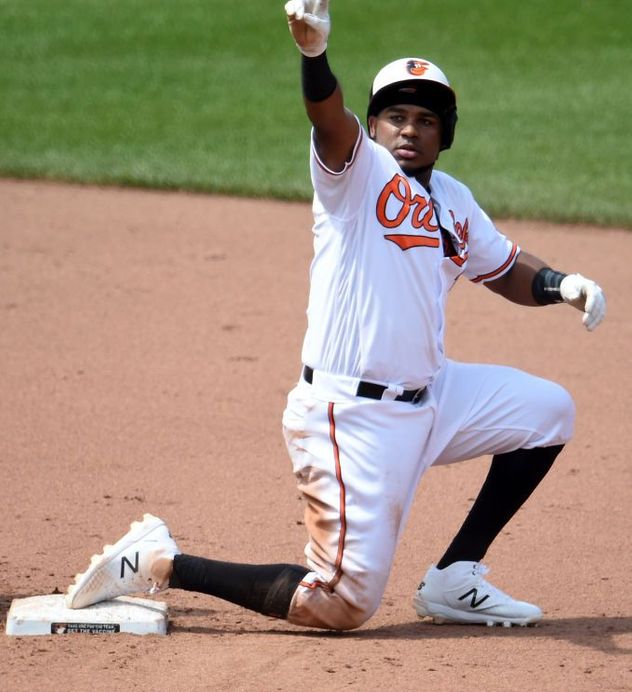 Flex
How Maryland Sports Betting Compares
Maryland Sports Betting Grading Card:

We'll update this grading card as Maryland's sports betting landscape takes shape.
Mobile Betting Options: TBD
We'll have to see what happens with mobile betting in MD.
Deposit: TBD
We'll have to see how deposits are set as the sports betting market takes shape.
Fair Pricing: TBD
Fair pricing evaluation is still pending in MD, but at least there will be competition across sportsbook.
Sport Offerings: TBD
We don't know exactly what sports will be offered as betting options in Maryland yet, so we're waiting to grade.
Maryland Sports Betting Tips
Sports Betting for MD Beginners
New to sports betting in Maryland? Check out our betting education hub for resources so you can get started placing bets.
Sports Betting Glossary
The sports betting lexicon is extensive and can be a lot to take in for new bettors. Check out our sports betting glossary to get up to speed with every term you might need to know.
Sports Betting Mistakes to Avoid
Betting on your favorite teams like the Ravens might seem like a no-brainer, but you need to be responsible if you're going to stay up in the sports betting world.
Here are nine mistakes to avoid.
Maryland Teams to Bet on
Maryland houses two pro sports teams, the Ravens and Orioles, but especially since the University of Maryland's jump to the Big Ten in 2014, there's been plenty of college football and basketball action to go around.
Pro Sports Teams
Maryland has two professional sports teams, each housed in Baltimore. And while that means not every major league is represented by Maryland specifically, it certainly doesn't mean that Maryland can't offer all of them in the sports betting market. Expect to see all major sports, and more, covered by Maryland sportsbooks when they eventually go live.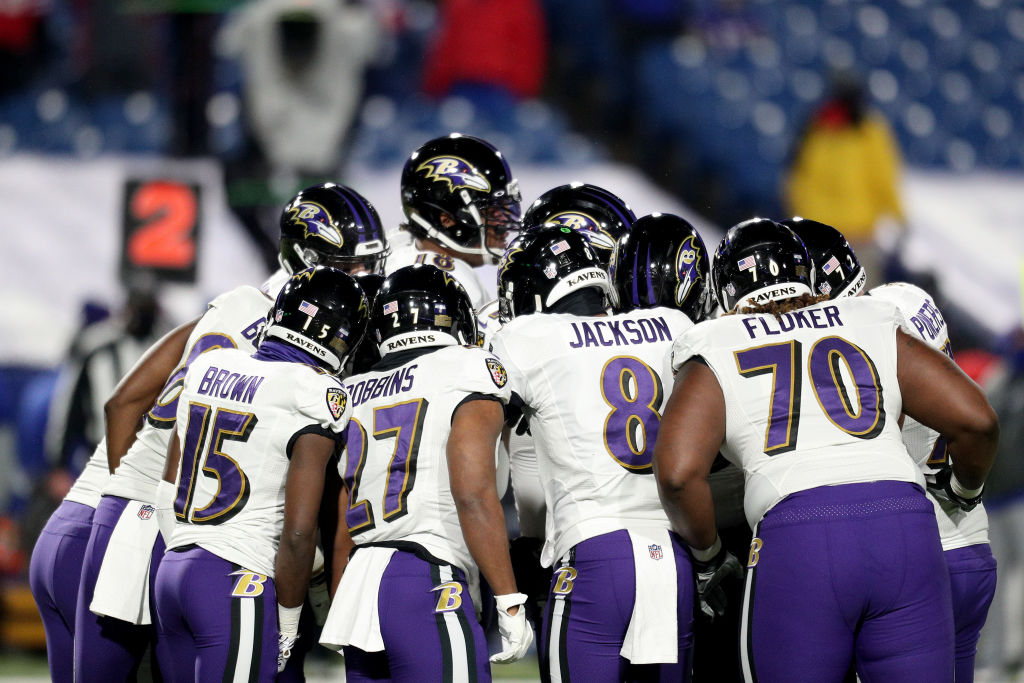 NFL Betting in Maryland
Baltimore Ravens
Official Baltimore Ravens Website | Schedule | Roster
Most Marylanders would probably list the Ravens atop their list of supported teams, given 1.) the NFL's overall popularity edge, and 2.) the fact that the Ravens are competitive on seemingly a yearly basis.
They play their home games at M&T Bank Stadium, in Baltimore, and compete in the AFC North Division, a title they've claimed six times, including a back-to-back run in 2018 and 2019.
They've claimed AFC Championships two times, in 2000 and 2012, and each time went on to win the Super Bowl, making them one of five teams to have won multiple Super Bowls since the turn of the century, and one of only two teams that have multiple titles without suffering a Super Bowl loss (the other being the Buccaneers).
Among the Raven greats, you'll find Johnny Unitas (a 10-time Pro-Bowler and 4-time MVP), Ray Lewis (a 13-time Pro-Bowler and Super Bowl XXXV MVP) and Ed Reed (a 9-time Pro-Bowler), each of which is considered among the best all-time at their respective positions.
Baltimore Ravens Rivalry #1: vs. Pittsburgh Steelers. Both housed in the AFC North, the Ravens and Steelers play twice a year in what's not only Baltimore's biggest rivalry but as some would argue, the biggest in the entire NFL. If not the biggest, though, it would certainly take the cake as the most physical, based on the two teams' mirroring defensive styles of play in most years. The Steelers lead the all-time series, 30-24, and the smaller postseason series, 3-1. The Ravens do, however, have a more recent edge, winning 12 of the last 21 meetings since 2011.
Baltimore Ravens Rivalry #2: vs. New England Patriots. The Ravens and Patriots may not have as much of a storied history, and New England isn't in the AFC North, but even in just the past 15 years, the teams have played in enough competitive games -- especially in the postseason -- to be considered rivals. While the Patriots have an 11-4 overall edge in the series, the postseason has provided an equal two wins apiece, with all four games coming since 2009. The winner of the most recent two playoff meetings also went on to win the Super Bowl.
Recommended Resource: How to Bet on Football Guide
MLB Betting in Maryland
Baltimore Orioles
Official Baltimore Orioles Website | Roster | Schedule
The Baltimore Orioles began play in the American League in 1901 as one of eight charter franchises, though they weren't the Baltimore Orioles at the time. They started as the Milwaukee Brewers, and later became the St. Louis Browns for a time before being purchased in 1953, renamed, and relocated to Baltimore.
The Orioles are three-time World Series champions, with world championships in 1966, 1970, and 1983, though recent history hasn't been quite as kind. Baltimore has won just one AL East title since 1997 and has finished last in the division seven times since 2008.
The O's did, however, go through a brief turnaround period in the mid-2010s, including a division title in a 96-win 2014 season that included an ALCS berth.
The Orioles play their home games at Oriole Park at Camden Yards. Among the Orioles best players: Frank Robinson (1966 triple-crown winner), Brooks Robinson (considered one of, if not the best, defensive 3Bs of all time) and Cal Ripken Jr. (MLB record holder for consecutive games played).
Baltimore Orioles Rivalry: vs. Washington Nationals. Given the Nationals' return to Washington D.C. came only in 2005, this is a bit of a new rivalry, but it has already been given a name — the "Beltway Series."
Recommended Resource: How to Bet on Baseball Guide
College Sports Teams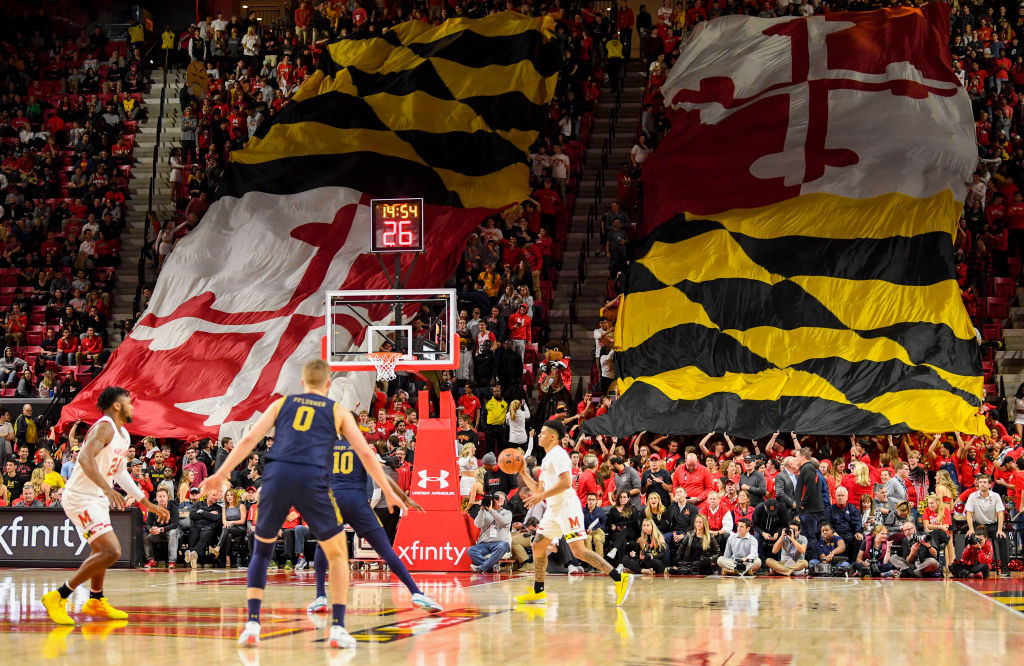 College Football Betting in Maryland
Maryland Terrapins Football
Official Maryland Terrapins Website | Schedule | Roster
As mentioned, Maryland is relatively new to the Big Ten football scene, but the Terps have been making their way toward true relevancy in recent years, even sneaking into the AP Top 25 rankings in early 2019.
In 2017, Maryland knocked off No. 23 Texas in the season opener, only to come back and do the same thing the following year. And in 2019, it claimed another top-25 victory with a win over No. 21 Syracuse. Those upset wins have made Maryland, despite its losing record, a fun (and profitable) team to bet on the moneyline in recent years.
Historically, Maryland has had some periods of national success, specifically in the early 1950s, winning the 1953 national championship and a more controversial one in 1951 that the school claims. Both teams were coached by Jim Tatum, a 1984 inductee to the College Football Hall of Fame.
The team currently plays its games on campus at Maryland Stadium. Opened in 1950, the stadium has been upgraded to seat over 50,000 fans as of its most recent renovation. It's also the home to Maryland's lacrosse team.
Maryland Terrapins Rivalry #1: vs. West Virginia Mountaineers. Though they aren't conference rivals and haven't met since 2015, Maryland and West Virginia do have a bit of a storied rivalry, driven mainly by proximity and therefore, overlapping recruitment areas. West Virginia leads the series, 28-22-2, thanks to having won nine of the past 10 meetings. The two were scheduled to meet again at Mountaineer Field in 2020 as the start of a home-and-home series, but the COVID-19 Pandemic caused a cancellation. Barring any rescheduling, that would mean the next meeting would come at Maryland Stadium in 2021.
Maryland Terrapins Rivalry #2: vs. Penn State Nittany Lions. This is one of the more lopsided college football rivalries you'll find, and not in a good way for Maryland. The Terps have won just three of their 44 meetings with Penn State since 1917. They have, however, won two of the seven since joining the Big Ten in 2014, so things may be starting to even out — slowly.
Maryland Terrapins Rivalry #3: vs. Virginia Cavaliers. Proximity and a shared conference (for much of Maryland's history, at least) make this Terps rivalry matchup the one with the largest backlog. The teams have met 78 times since 1919 in what was an annual game from 1957 to 2013, with Maryland holding a 44-32-2 series lead. Given the Terps' departure from the ACC, though, it's unclear when the two will next meet.
Maryland Terrapins Rivalry #4: vs. Navy Midshipmen. Maryland has met the other in-state FBS school 21 times since 1905 in what's known as the "Crab Bowl," and although the Terps have won six of the past 10 meetings, they trail the overall series, 14-7, as a result of dropping 10 of the first 11. The teams used to meet somewhat frequently, but have only played two games against one another since 1965 (2005 and 2010).
Navy Midshipmen Football
Official Navy Midshipmen Website | Schedule | Roster
As you probably are aware, the Navy Midshipmen football team represents the U.S. Naval Academy in the American Athletic Conference (which it joined in 2015). And while most of the familiarity with Navy's football program comes from its yearly matchup with Army, the Midshipmen have had some notably strong seasons in recent years as well.
In three of the past six seasons, Navy has come in first place in the AAC Western Division, finishing the season with AP Poll rankings of No. 18 and No. 20 in 2015 and 2019, respectively.
Navy Midshipmen Rivalry #1: vs. Army Black Knights. You're probably quite familiar with this one. Army and Navy meet every year on the last week of the college football regular season in one of the most famous traditions in sports. Navy won 14 consecutive matchups from 2002 to 2015, but since then Army has taken four of five. Still, the Midshipmen own a 61-53-7 edge in the all-time series.
Navy Midshipmen Rivalry #2: vs. Air Force Falcons. The other service academy team also naturally offers Navy a football rival. The three academies annually compete for the Commander in Chief's Trophy, which is awarded to the team that wins the season series (i.e. beats the other two teams). In the event of a tie, the trophy is shared but remains in possession of the previous winner. As for the Navy-Air Force rivalry itself, Air Force owns a 31-22 edge. The Falcons also own the most Commander in Chief's Trophy victories with 20 (Navy 16, Army 9).
Navy Midshipmen Rivalry #3: vs. Notre Dame Fighting Irish. Until COVID-19 caused a cancellation of the 2020 matchup, this was Navy's longest uninterrupted rivalry game, and the third-longest in the country (behind Minnesota-Wisconsin and Kansas State-Iowa State). The two had met every year since 1927, and 91 times overall, with Notre Dame leading the series, 77-13-1.
We've got a few recommended resources to help you bet with insight on college football in Maryland:
College Basketball Betting in Maryland
Maryland Terrapins Men's Basketball
Official Maryland Terrapins Website | Schedule | Roster
Like its football team, Maryland's basketball squad made the transition from the ACC to the Big Ten in 2014, and the Terps have been pretty competitive in their new setting. They've made the NCAA Tournament four times in six tries since, including a run to the Sweet Sixteen in 2016.
Maryland's most dominant period, though, came right around the turn of the millennium. From 1994 to 2004, the Terps never missed the tournament and even won a national championship in 2002. They are, however, still looking for their first Big Ten Tournament Championship.
Maryland Terrapins Rivalry #1: vs. Duke Blue Devils. Unfortunately, given Maryland's shift to the Big Ten, this rivalry has somewhat been put on hold -- at least on an annual basis. Before the change, though, Duke was the biggest game on Maryland's schedule every year, and especially so in the early 2000s, when each regular-season matchup brought with it some national title implications. The two also met in the Final Four in 2001, a 95-84 win for the Blue Devils en route to a national title. As of 2021, Duke leads the all-time series, 114-63.
Maryland Terrapins Rivalry #2: vs. Virginia Cavaliers. The proximity between these two makes for a fairly obvious rivalry, though, again, it has not been to take place annually since Maryland's switch from the ACC to the Big Ten. They have, however, met a pair of times since, with Virginia taking both. Maryland, though, owns the all-time edge, 107-76.
Navy Midshipmen Men's Basketball
Official Navy Midshipmen Website | Schedule | Roster
It's been some time since Navy was truly relevant in the college basketball scene, but the tides might finally be turning as the Midshipmen are starting to more regularly compete for their first Patriot League title. The last time Navy made the NCAA Tournament was before the turn of the century — back in 1998. That did mark a third appearance in five years, though. Navy's best-ever season (by tournament performance) came in 1986, where it won three games to reach the Elite Eight before losing to Duke, 71-50.
Navy plays its home games at Alumni Hall, located on the United State Naval Academy campus in Annapolis, Maryland.
Navy Midshipmen Rivalry #1: vs. Army Black Knights. You probably saw this one coming. While it's no Army-Navy football game, Army is still, as expected, Navy's rival on the hardwood. Navy leads the all-time series, 81-54, though it hasn't gone quite so smoothly in recent seasons, as the edge has been trimmed to just 18-16 in the past 34 games.
We've got a few recommended resources to help you bet smartly on college basketball betting in Maryland:
NCAA Division I Football & Basketball
Maryland Terrapins
Navy Midshipmen
Morgan State Bears
Towson Tigers
NCAA Division I Basketball Only
Coppin State Eagles
Maryland Eastern Shore Hawks
Loyola Greyhounds
Mount St. Mary's Mountaineers
UMBC Retrievers
Other Events
Preakness Stakes
The second jewel of the triple crown, The Preakness Stakes is a thoroughbred horse race at Pimlico Race Course in Baltimore. It's traditionally held on the third Saturday in May — two weeks after the Kentucky Derby and three weeks before the Belmont Stakes. The 9.5-furlong race has been running since 1873, making for a total of 145 races.
It has been dubbed the "Race for the Black-eyed Susans" thanks to the blanket constructed of flowers assembled to look like a Black-eyed Susan (Maryland's state flower) that gets placed on the winning horse.
The fastest running of The Preakness belongs to Secretariat, who came in at 1:53 in 1973.
The Bayhawks
MD has a professional Lacrosse Team — the Chesapeake Bayhawks. You can catch a game at Navy-Marine Corps Memorial Stadium in Annapolis.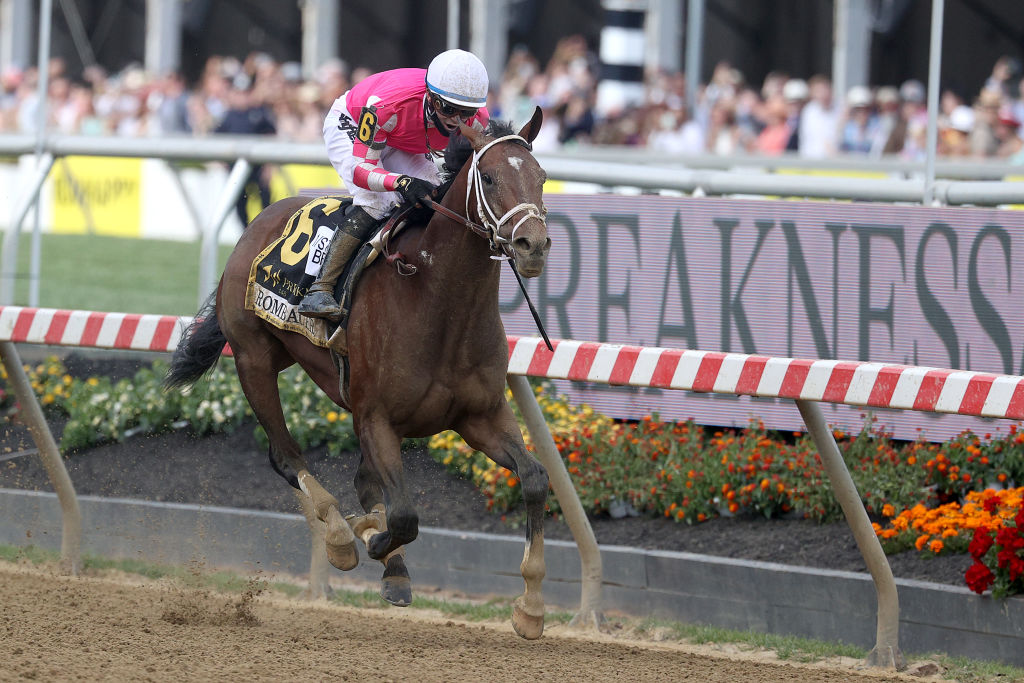 Maryland Sports Betting FAQ
Is Maryland sports betting legal?
Where will Maryland funds raised from sports betting be allocated?
Will mobile betting be legal in Maryland?