LIVE
Maryland Sports Betting
MD Online Sportsbook Launch Updates for Bettors 2022

Updated May 24, 2022
Retail sports betting is live in Maryland as of December 2021. Although online sports wagering has yet to be legalized, division between lawmakers has led to the longest online sports betting launch delay in U.S. history. Many expect online legalization to possibly launch in late 2022 after the Sports Wagering Application Review Commission (SWARC) studies inclusion for minority and female-owned businesses in the MD market.
Maryland Sports Betting Key Takeaways
⚖️ Is sports betting legal in Maryland?

Yes, at retail locations only. You can't place mobile bets just yet. The expectation, however, is that legalized online legal sports betting will begin sometime in late 2022 or early 2023.

💸 What are the requirements to bet online once it is legal?

You will likely have to be 21 years of age and physically in the state (verifiable by your mobile device's geolocation tech, or a downloadable desktop plugin) to place wagers.

📒 What online sportsbooks will be available in MD?
FanDuel,

DraftKings, Caesars,

BetMGM, PointsBet, and TwinSpires.

🏈 What sports will I be able to bet on?

MD bettors will be able to bet on all the major league sports (NFL, NBA, MLB, MLS, NHL), including college football and basketball, and more such as European basketball leagues, cricket and rugby.
Maryland Sports Betting Overview
Licensing Info & Pro Sports Team Sportsbook Partnerships
The following 17 entities were allowed to apply in Maryland under a set-aside sports betting license category for retail sportsbooks at their respective facilities along with mobile betting apps:
Casinos
Horseshoe Casino Baltimore (owned by Caesars)
Hollywood Casino Perryville (owned by Penn National)
Live! Casino & Hotel Maryland (partnered with

FanDuel)
MGM National Harbor (owned by MGM, operator of

BetMGM)
Ocean Downs Casino (owned by Churchill Downs, operator of TwinSpires)
Rocky Gap Casino
Stadiums
Other Facilities
Bingo World (Brooklyn)
Greenmount Station (Hampstead)
Jockey Bar and Grill (Boonsboro)
Maryland State Fairgrounds (Timonium)
Rod-N-Reel (Chesapeake Beach)
Long Shots (Frederick)
Stronach Group, owners of Laurel Park and Pimlico horse tracks, is also allowed to apply for a sports betting license.
How Maryland Compares: The MD Sports Betting Report Card

Mobile Apps
There could be as many as 60 online sportsbooks in Maryland in the coming years, giving bettors more options than virtually any other state. All major operators are expected to enter the market, and MD's wide-open approach means many smaller or local brands could open as well.
Deposit Options
Depositing should be a breeze, just like in every other state that borders the Old Line State — all of which already accept legal bets.
Competitive Prices
The sheer number of potential books will have to keep operators' pricing top-notch, and could even incentivize some books to try different approaches that could be to the customer's benefit.
Market Coverage
The massive array of legal books means operators will have to fight for customers' dollars. Expect some of the nation's most expansive sport and league offerings, including on college games.
Maryland's Legalization Timeline
It's still a process getting online sports betting to the goal line. We'll bet you care more about the sports of it all than the legal history, but here are some of the important events along the way:
April 2022
The Sports Wagering Application Review Commission (SWARC) is set to study market-inclusion opportunities for minority- and female-owned businesses. This new commission was formed due to a referendum in the Nov. 2020 sports betting ballot with hopes of addressing inclusion and then moving onto the rules and applications process, which could take up to half a year or longer. [Action Network, April 27]
December 2021
Maryland advances mobile sports betting rules. The state has begun to clear the path for online sports betting after advancing several mobile betting rules. [Path opening to online sports betting, Dec. 16]
Retail sports betting goes live. BetMGM, FanDuel and Caesars launch retail sportsbooks in Maryland, meaning sports bettors can place in-person wagers for the first time. [First legal sports bets placed, Dec. 9]
November 2021
Sports Wagering Application Review Commission announces initial sports betting locations. MGM, Hollywood Casino in Perryville, Horseshoe Casino in Baltimore, Live! Casino & Hotel in Hanover and Ocean Downs Casino in Berlin were approved by the SWARC to begin taking wagers. [5 casinos approved, Nov. 18]
September 2021
Licensing opening begins at earliest late September. Licensing opening will begin sometime after the public comment window closes on Sept. 27, so we're not looking at Maryland sports betting happening until the 2021 NFL season is well underway. [Public Comments]
August 2021
Regulators announce opening of 30-day public comment period. This is a public comment period for the final sports betting rules that have been approved by the legislators. This commenting period closes Sept. 27. [Launch date TBD, Aug. 27]
July 2021
Regulators advance regulations. Regulators advanced hundreds of pages of key sports book regulations without opposition. [On Track for Fall Launch, July 15]
May 2021
Maryland Gov. Larry Hogan signed the state's betting law.The bill passed as an "emergency" which allows it to take effect immediately. Regulators still need to approve rules and regulations and then license each sports book. [Signed Into Law, May 18]
April 2021
Maryland House of Delegates Approves.The final measure was approved in the House with 122 members voting yes and 16 voting no. This comes hours after the Senate approved it unanimously. This bill will permit as many as 60 online operators and 30 retail sports books between casinos, professional sports stadiums, and scores of other organizations. [Bill Passes, April 12]
November 2020
Maryland Sports Betting Approved by Voters. The ballot measure amended the constitution to permit sports betting. Maryland lawmakers still need to agree and vote on regulations and draft up the details. [MD Voters Approve, Nov. 3]
May 2020
Gov. Larry Hogan doesn't veto or sign SB 4, which automatically pushes it ahead to the ballot. [TrackBill, May 8]
March 2020
Maryland State Senate votes to approve SB 4. Just days after the House votes to approve, the Maryland State Senate gives approval as well. This means it goes to the desk of Gov. Larry Hogan to sign or veto. [TrackBill, March 18]

Maryland House of Representatives votes to approve SB 4. The Maryland Constitution requires that laws expanding commercial wagering be submitted to a referendum at a general election. The House approves. [TrackBill, March 17]
Maryland Sports Betting Background
Maryland's online sports betting launch won't likely come until the second half of 2022 or early 2023, but progress continues. The Old Line State advanced some rules in the middle of December 2021 to begin to clear the path for mobile betting in the state. These include:
Bettors can check their accounts out of the state, which is common practice in legalized states, but only to check lines or deposit and withdraw funds from their account.

Sportsbooks will not have to pay leagues for official data (also a common practice).

Runners are prohibited and bettors will be able to opt out of notifications when mobile betting does launch.
Retail sports betting launched in MD in December as mobile bettors in the state continue to wait for online sports betting to go live.
BetMGM was the first book to launch a retail sportsbook location when the MGM National Harbor opened to bettors in early December. Later that week, FanDuel launched its retail sportsbook at Live! Casino Hotel & Maryland, and Caesars did the same with its sportsbook at Horseshow Casino.
Additional retail locations are expected to open in the future. The state's Sports Wagering Application Review Commission (SWARC) awarded licenses to Hollywood Casino Perryville (Barstool Sportsbook) and Ocean Downs Casino (TwinSpires) in November. The SWARC also awarded licenses to Riverboat-on-the-Potomac (PointsBet) and Long Shot's.
TwinSpires will open its sportsbook operations at Ocean Downs Casino on Dec. 17. Barstool Sportsbook will follow with its retail location on Dec. 23 at Hollywood Casino. That location will start taking bets but is not expected to open a permanent book until the 2022 Super Bowl.
The SWARC in August opened the license application process for the 17 entities specifically mentioned in the state's 2021 sports betting legalization bill. Along with the 17 assigned licenses, Maryland's sports betting bill directs the SWARC to award up to 30 additional retail and 60 online sportsbooks to state businesses. Though Maryland will license as many as 60 statewide mobile sportsbooks, it could take years to reach that cap.
State lawmakers have created two licenses that operators can apply for:
Class A license:

17 Class A

licenses are given to six casinos, three professional sports teams, and other retail locations throughout the state.
Class B license:

30

licenses will be given to additional retail locations such as gas stations, facilities with gaming kiosks, etc.
If an operator is able to attain both Class A and B licenses, they will be eligible to apply for an online wagering license in the Old Line State.
The legalization of sports betting in the Old Line State has been a lengthy process. Arizona and Connecticut, which both approved sports betting around the same time as MD, have launched both retail and online sportsbooks.
Maryland Sports Betting Tips

Sports Betting for MD Beginners
New to sports betting in the Old Line State? Check out our betting education hub for resources so you can get started placing bets.

Sports Betting Glossary
Sports betting comes with its own language and terminology — from parlays, spreads, money lines, and so much more. It can be intimidating for newer betting sports fans when trying to place their bets on the Baltimore Orioles or the Washington Wizards, so be sure to consult our sports betting glossary for detailed definitions of all the main terms.

Sports Betting Mistakes to Avoid
You won't think twice about betting on your favorite teams like the Ravens or Wizards. It's universally recommended to bet strategically and responsibly when deciding to place wagers on your favorite state teams.
Here are some betting mistakes to avoid.
Maryland Highlights
Maryland Retail Sports Betting Goes Live
BetMGM, FanDuel and Caesars launch retail sportsbook locations in early December, marking the beginning of in-person sports betting in Maryland.
Maryland In-Person Sports Betting Getting Closer, But Online Wagering Still Months Away
Maryland's long-stalled retail sports betting launch could finally have a go-live timeline. A regulatory review committee could award up to five retail sportsbook licenses at its Nov. 3 meeting. The meeting was rescheduled from Oct. 14, further prolonging what has already been a drawn-out process.
Maryland Sports Betting Launch Date Still Undetermined as NFL Opener Nears
Maryland Sports Betting Continues Toward Fall Launch
Maryland sports betting remains on track for a fall 2021 launch after regulators advanced several hundred pages of key sportsbook regulations without opposition. The Maryland Lottery and Gaming Commission's uncontested votes clear a key regulatory threshold that will allow state officials and future sportsbook operators to continue launch preparations.
Maryland Sports Betting Bill Signed Into Law: Here's What Comes Next
Maryland Gov. Larry Hogan signed his state's online and retail sports betting law Tuesday, the final formality ahead of an anticipated launch by fall 2021. The bill passed as an "emergency" allowing it to take effect as soon as it was signed. Maryland sportsbook operators had already started prepping launches even before lawmakers passed the sweeping sports betting bill with huge bipartisan margins in April.
Maryland Online Sports Betting Bill Passes Legislature
Maryland lawmakers passed a sweeping sports betting bill Monday, April 12, that will permit as many as 60 on line operators and 30 retail sportsbooks between casinos, professional sports stadiums, small businesses and scores of other entities and organizations.
Maryland Online Sports Betting Bill Advances with Unlimited Licenses
Maryland Sports Betting Bill Passes House
The Maryland House of Delegates advanced the state's lone sports betting bill to the Senate. If passed, it would allow as many as 15 statewide mobile sportsbooks and 22 retail locations.
Maryland Still Faces Challenges After Voters Approved Sports Betting
After final votes were cast, here's where some leading industry stakeholders view as the biggest questions that need to be resolved before betting can begin in Maryland.
Maryland Sports Betting Approved By Voters
Maryland Teams to Bet on
Pro Sports Teams
Maryland has two professional sports teams, each housed in Baltimore. And while that means not every major league is represented by Maryland specifically, it certainly doesn't mean that Maryland can't offer all of them in the sports betting market. Expect to see all major sports, and more, covered by Maryland sportsbooks when they eventually go live.
NFL Betting in Maryland
Baltimore Ravens
Most Marylanders would probably list the Ravens atop their list of supported teams, given 1.) the NFL's overall popularity edge, and 2.) the fact that the Ravens are competitive on seemingly a yearly basis.
They play their home games at M&T Bank Stadium, in Baltimore, and compete in the AFC North Division, a title they've claimed six times, including a back-to-back run in 2018 and 2019.
They've claimed AFC Championships two times, in 2000 and 2012, and each time went on to win the Super Bowl, making them one of five teams to have won multiple Super Bowls since the turn of the century, and one of only two teams that have multiple titles without suffering a Super Bowl loss (the other being the Buccaneers).
Among the Raven greats, you'll find Johnny Unitas (a 10-time Pro-Bowler and 4-time MVP), Ray Lewis (a 13-time Pro-Bowler and Super Bowl XXXV MVP) and Ed Reed (a 9-time Pro-Bowler), each of which is considered among the best all-time at their respective positions.
MLB Betting in Maryland
Baltimore Orioles
The Baltimore Orioles began play in the American League in 1901 as one of eight charter franchises, though they weren't the Baltimore Orioles at the time. They started as the Milwaukee Brewers, and later became the St. Louis Browns for a time before being purchased in 1953, renamed, and relocated to Baltimore.
The Orioles are three-time World Series champions, with world championships in 1966, 1970 and 1983, though recent history hasn't been quite as kind. Baltimore has won just one AL East title since 1997 and has finished last in the division seven times since 2008.
The O's did, however, go through a brief turnaround period in the mid-2010s, including a division title in a 96-win 2014 season that included an ALCS berth.
The Orioles play their home games at Oriole Park at Camden Yards. Among the Orioles best players: Frank Robinson (1966 triple-crown winner), Brooks Robinson (considered one of, if not the best, defensive 3Bs of all time) and Cal Ripken Jr. (MLB record holder for consecutive games played).
If you want in on the baseball action, here are a few resources to help you bet with skill in MD:
College Sports Teams

College Football Betting in Maryland
Maryland Terrapins Football
As mentioned, MD is relatively new to the Big Ten football scene, but the Terps have been making their way toward true relevancy in recent years, even sneaking into the AP Top 25 rankings in early 2019.
In 2017, Maryland knocked off No. 23 Texas in the season opener, only to come back and do the same thing the following year. And in 2019, it claimed another top-25 victory with a win over No. 21 Syracuse. Those upset wins have made Maryland, despite its losing record, a fun (and profitable) team to bet on the moneyline in recent years.
Historically, the Old Line State has had some periods of national success, specifically in the early 1950s, winning the 1953 national championship and a more controversial one in 1951 that the school claims. Both teams were coached by Jim Tatum, a 1984 inductee to the College Football Hall of Fame.
The team currently plays its games on campus at Maryland Stadium. Opened in 1950, the stadium has been upgraded to seat over 50,000 fans as of its most recent renovation. It's also the home to Maryland's lacrosse team.
Navy Midshipmen Football
As you probably are aware, the Navy Midshipmen football team represents the U.S. Naval Academy in the American Athletic Conference (which it joined in 2015). And while most of the familiarity with Navy's football program comes from its yearly matchup with Army, the Midshipmen have had some notably strong seasons in recent years as well.
In three of the past six seasons, Navy has come in first place in the AAC Western Division, finishing the season with AP Poll rankings of No. 18 and No. 20 in 2015 and 2019, respectively.
We've got a few recommended resources to help you bet with insight on college football:
College Basketball Betting in Maryland

Maryland Terrapins Men's Basketball
Like its football team, Maryland's basketball squad made the transition from the ACC to the Big Ten in 2014, and the Terps have been pretty competitive in their new setting. They've made the NCAA Tournament four times in six tries since, including a run to the Sweet Sixteen in 2016.
Maryland's most dominant period, though, came right around the turn of the millennium. From 1994 to 2004, the Terps never missed the tournament and even won a national championship in 2002. They are, however, still looking for their first Big Ten Tournament Championship.

Navy Midshipmen Men's Basketball
It's been some time since Navy was truly relevant in the college basketball scene, but the tides might finally be turning as the Midshipmen are starting to more regularly compete for their first Patriot League title. The last time Navy made the NCAA Tournament was before the turn of the century — back in 1998. That did mark a third appearance in five years, though. Navy's best-ever season (by tournament performance) came in 1986, where it won three games to reach the Elite Eight before losing to Duke, 71-50.
Navy plays its home games at Alumni Hall, located on the United State Naval Academy campus in Annapolis, Maryland.
We've got a few recommended resources to help you bet on college basketball:
Other Events
Preakness Stakes
The second jewel of the triple crown, The Preakness Stakes is a thoroughbred horse race at Pimlico Race Course in Baltimore. It's traditionally held on the third Saturday in May — two weeks after the Kentucky Derby and three weeks before the Belmont Stakes. The 9.5-furlong race has been running since 1873, making for a total of 145 races.
It has been dubbed the "Race for the Black-eyed Susans" thanks to the blanket constructed of flowers assembled to look like a Black-eyed Susan (MD's state flower) that gets placed on the winning horse.
The fastest running belongs to Secretariat at The Preakness, who came in at 1:53 in 1973.
Maryland Locations
MGM National Harbor
MGM National Harbor is a casino minutes from Washington D.C., on the banks of the Potomac River.
101 MGM National Ave, Oxon Hill, MD 20745
Horseshoe Casino Baltimore
Horseshoe Casino Baltimore is the second largest casino in Maryland.
1525 Russell St, Baltimore, MD 21230
Live! Casino & Hotel
Live! Casino & Hotel is close to Washington D.C. and Baltimore.
7002 Arundel Mills Cir #7777, Hanover, MD 21076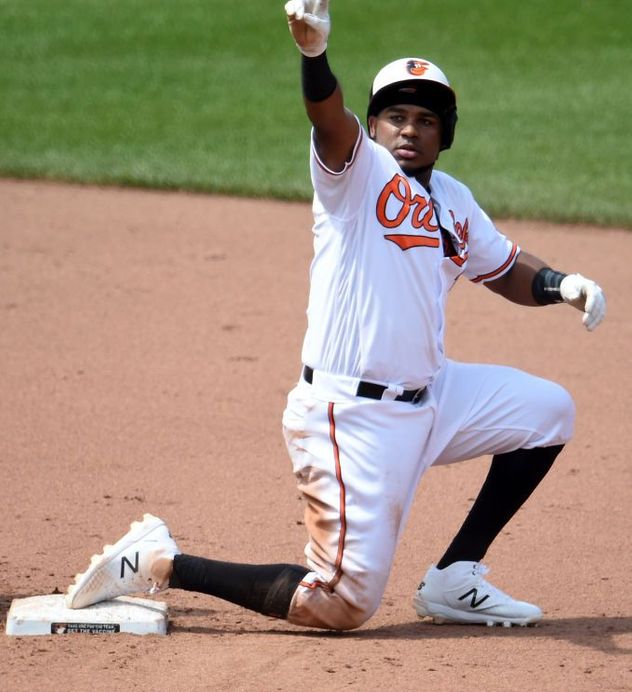 Maryland Sports Betting FAQs
Commonly asked questions about sports betting in The Old Line State.
Is Maryland sports betting legal?
When could online sports betting be legal in Maryland?
Where will Maryland funds raised from sports betting be allocated?
Who can operate online sports betting and internet gaming in Maryland?
How old do you have to be to bet in Maryland?
Will it be legal to bet on college sports in Maryland?
Which sportsbooks will be available in Maryland?
Will Bovada be legal in Maryland?