Pennsylvania Sports Betting
Best Online Sportsbooks in PA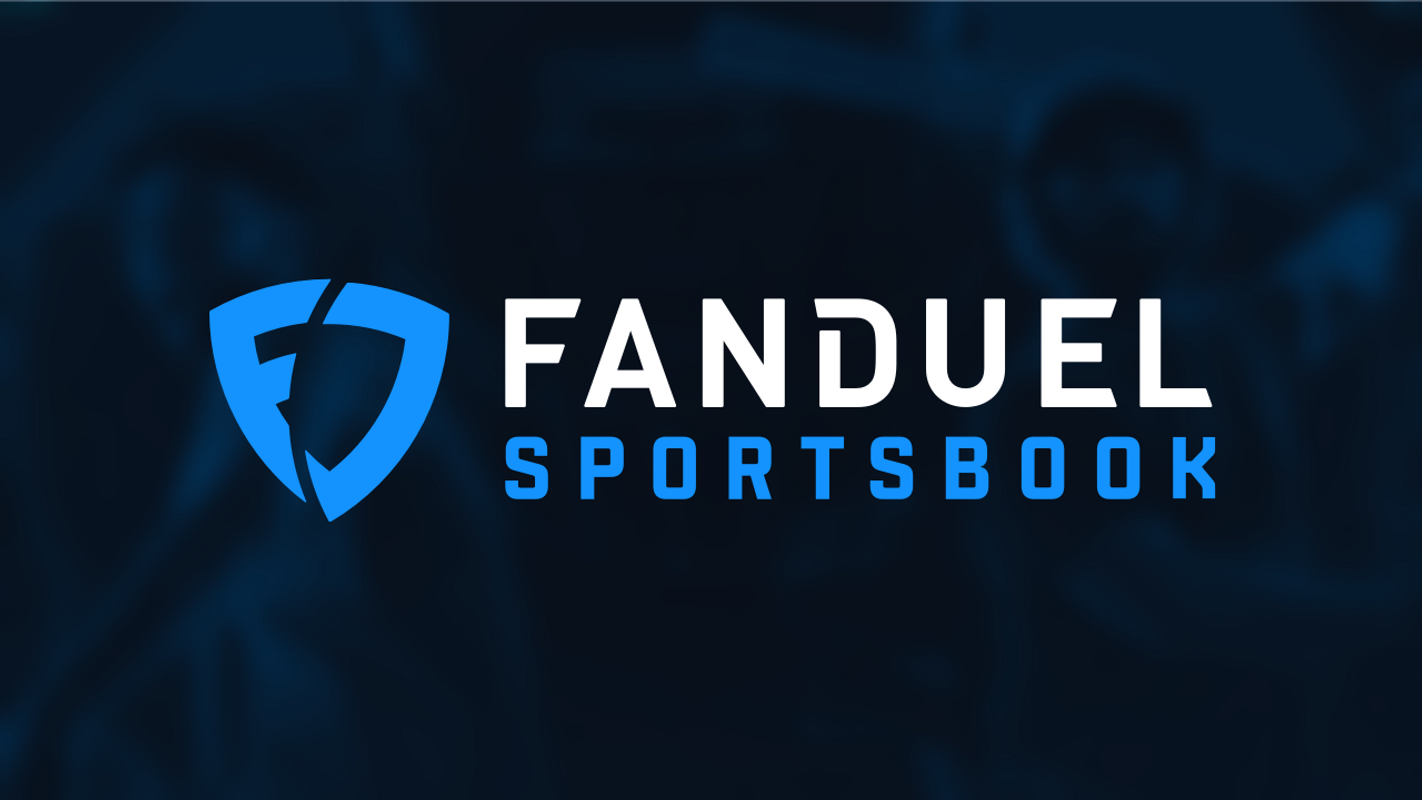 Refunded if 1st bet loses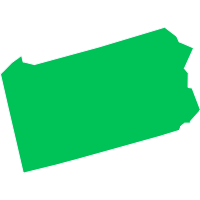 Pennsylvania Sports Betting
Can you bet online? Yes
Can you bet in person? Yes
Mobile sports betting officially launched in Pennsylvania in May 2019, but the first wave of sportsbooks weren't fully up and running until November. That didn't keep PA from having a great start to legal sports betting, as the state took in nearly $1.5 billion in wagers last year, the third-largest amount in the country.
Pennsylvania has legal sports betting. Rejoice! The Keystone State is set to become one of the biggest players in the online sports gambling space in the coming months and years.
Why is legal sports betting set to explode in Pennsylvania? First off, population. Of all the states with legalized betting, it has by far the most amount of people (and bettors). Second, PA has two huge markets home to several storied professional and college teams, all with loyal, diehard fans.
Pennsylvania also has nearly a dozen physical casinos and will soon offer mobile betting across the board — several sites have launched so far with more to come this summer.
Add it all up and you're looking at a massive legal betting market.
Pennsylvania Sports Betting Guide
Pennsylvania Online Sports Betting Sites, February 2020
FanDuel began testing its sports betting product in Pennsylvania on July 22. The product will be very similar to the experience in New Jersey, where FanDuel has established itself as one of the primary players.
The DFS behemoth turned its attention to Pennsylvania shortly after successfully launching in New Jersey.
3. Bet Rivers
Rivers Casino in Pittsburgh is associated with SugarHouse, so its testing period for online sports betting should be pretty quick.
4. SugarHouse
SugarHouse Casino went live with online sports betting on May 28 with a web version and an Android app. It has since gone live with its iPhone app.
5. Parx Casino
Parx Casino in Philadelphia joined SugarHouse and Rivers on June 24 as the only online sports betting sites in Pennsylvania.
6. Fox Bet
Shortly after launching in New Jersey, Fox Bet turned its attention to Pennsylvania.
6. Unibet
The European book also has a presence in New Jersey.
Other sites coming soon include…
Hollywood Sportsbook
Caesars
Click here to return to the top.

When Are More Sports Betting Sites Coming Online in PA?
More online sports betting sites should be going live in Pennsylvania before the 2019 NFL season.
Mobile betting officially went live in late May 2019, albeit not the entire market. Sports bettors will be able to place wagers on various apps on their phone and also on their computers via online betting sites.
You don't have to be a citizen of Pennsylvania to use the apps and betting sites, but both will feature geo-fencing, meaning bettors will have to be physically present within state lines in order to gain access and place bets.
Pennsylvania bettors will be able to access a plethora of different apps once they all go live, including but not limited to FanDuel Sportsbook, SugarHouse Sportsbook, William Hill, Bet Rivers Sportsbook, Parx Sportsbook, BetStars, Caesar's DraftKings and more.
Click here to return to the top.
Where Can I Bet In-Person in Pennsylvania?
Here is the list of casinos where you can legally bet on sports in Pennsylvania.
1. Hollywood Casino at Penn National Race Course
Address: 777 Hollywood Blvd, Grantville, PA, 17028
Phone: 717-469-2211
2. Rivers Casino Pittsburgh
Address: 777 Casino Drive, Pittsburgh, PA, 15212
Phone: 412-231-7777
3. SugarHouse Casino
Address: 1001 N. Delaware Avenue, Philadelphia, PA, 19125
Phone: 877-477-3715
4. Parx Casino
Address: 2999 Street Road, Bensalem, PA, 19020
Phone: 888-588-7279
5. South Philadelphia Turf Club
Address: 700 Packer Avenue, Philadelphia, PA, 19148
Phone: 215-551-8270
6. Harrah's Philadelphia Casino and Racetrack
Address: 777 Harrah's Blvd, Chester, PA, 19013
Phone: 800-480-8020
7. Valley Forge Casino Resort (FanDuel Sportsbook)
Address: 1160 First Avenue, King of Prussia, PA, 19406
Phone: 610-354-8118
8. Valley Forge Turf Club
Address: 600 Cresson Blvd, Oaks, PA, 19456
Phone: 610-650-0100
More physical casinos are expected to open sportsbooks in the near future, including Mohegan Sun Pocono, Mount Airy Casino Resort, Presque Isle Downs & Casino and Sands Bethlehem Casino Resort.
Mohegan Sun plans to launch sports betting at The Downs at Lehigh Valley for NFL in the fall of 2019.
Click here to return to the top.

Latest Pennsylvania Sports Betting News
July 22, 2019: FanDuel is set to go live with its mobile betting site and app in Pennsylvania.
July 18, 2019: More than 40% of all bets in June in Pennsylvania were placed online, mostly at SugarHouse. Despite being a slow period in the sports calendar, June set a record for betting handle in PA because of its new online presence.
Click here to return to the top.
Pennsylvania Sports Betting Rules
Here are the sports betting rules specific to Pennsylvania you need to know.
In order to place a legal sports wager in Pennsylvania you must be 21 years of age.
Sports bettors can wager on all professional and college sports in Pennsylvania, including Pennsylvania college teams based inside the state. So don't worry, you can still bet on Penn State, Pitt, Temple and St. Joseph's.
Bettors cannot wager on high school athletics.
The Pennsylvania Gaming Control Board (PGCB) is the agency that oversees and regulates all casino gambling, horse racing and sports betting within the state. The PGCB is separate from the Pennsylvania Lottery. It was founded in 2004 and administers the Gaming Act, known as "Act 71." The PGCB issues all gaming licenses in the state.
Click here to return to the top.

PA Legal Sports Betting Timeline
September 2015: The push to offer legal sports betting in Pennsylvania began when Representative Rick Kotik introduced a bill to allow legal betting at state casinos.
April 2017: Representative Rob Matzie went a step further, offering a resolution to repeal PASPA and then outlining rules are regulations for Pennsylvania to legalize betting.
October 2017: The PA House and Senate began passing the bill, known as HB 271, back and forth. Finally, after several versions of the bill were tweaked and re-worked, Governor Tom Wolf signed the bill into law on October 30, 2017. However, Pennsylvania still needed PASPA to be overturned federally in order to go live with legal betting.
May 2018: Pennsylvania got their wish when the Supreme Court voted to overturn the federal ban on sports betting outside of Nevada.
HB 271 allowed any of state's 12 licensed casinos to apply for a sports betting license and open their own sportsbooks.
November 2018: Legal sports betting in Pennsylvania officially went live on November 17, 2018 with Hollywood Casino at Penn National Race Course taking the first legal wagers.
Click here to return to the top.

Where Else Is Sports Betting Legal?
Since the U.S. Supreme Court overturned the federal ban on sports betting in May 2018, multiple states have launched robust mobile betting operations. To get a complete rundown on where legal betting stands in your state, check out our complete guide here, but the other states competing with Pennsylvania for mobile betting are New Jersey, Indiana and West Virginia.
Click here to return to the top.
How to Bet on Sports
Now that we've gotten all of the fine print out of the way, it's time to talk about some betting fundamentals. What terms do you need to know? What common mistakes should you avoid?
For a full glossary of sports betting terms, click here.
1. Favorites vs. Underdogs
Before a game can be bet upon, oddsmakers first must determine who is the favorite and who is the underdog. This is called "setting the line."
Factors taken into account include power rankings, statistics, head-to-head matchups, scheduling, home field advantage, injuries and even the weather. The favorite is the stronger team expected to win the game, while the underdog is expected to lose.
However, in order to level the playing field, sportsbooks provide risks and rewards for betting each, otherwise everyone would just bet favorites all of the time. Underdogs receive points and bigger payouts, while favorites give (or lay) points and have more expensive prices. Underdogs will have a plus sign (+) in front of their odds while favorites will have a minus sign (-).
2. Point Spread
The point spread, popularly referred to as just "the spread," is a margin of victory projection assigned by oddsmakers to encourage balanced betting action on both teams. For example, let's say the Steelers are a seven point favorite (known as -7) against the Raiders.
If you bet the Steelers -7 on the spread, they need to win the game by 8 points or more for you to win your bet. If the Steelers win by 8 points or more, you "cover." If the Steelers win by exactly 7 points, that is called a "push," which means you get back the money you originally bet. If the Steelers win by 6 points or fewer (or lose the game all together), you lose your bet.
Point spreads are most common in high-scoring sports like football and basketball.
3. Moneyline
With a moneyline, you're only betting on who will win the game — no point spread — but it's adjusted for team strength. Moneylines are available for all sports, but most common in baseball and hockey.
The Phillies might be -150 favorites against the Mets, who are +140 underdogs. If you want to bet the Phillies, you would need to risk $150 in order to win $100. If the Phils win, you win $100, plus you get the $150 you originally bet back. If the Phils lose, you lose the $150 you risked.
In turn, if you bet $100 on the Mets and they were able to pull off the upset victory, you would win $140, plus get your original $100 bet back. If the Mets lose, you lose $100.
Moneylines are available across all sports, but most common in baseball and hockey.
4. Over/Under
Also known as a total, it's a wagering option involving the combined points scored by both teams in a game. Bettors can wager on whether the game will go over or under the total. Points scored in overtime will count toward the total.
Over/unders are created by the oddsmakers and adjusted with things like pace of play, offensive and defensive efficiency, specific matchups, weather and more in mind.
For example, the 76ers are playing the Raptors and the game total is 215.5.
If you bet the under, the teams would need to combine for 215 points or less in order for you to win your over/under bet. If you bet the over, the two teams would need to score 216 points or more for you to cash.
5. What does -110 mean?
Oddsmakers put a "tax" on every bet, which is typically called the "juice" or "vig," short for "vigorish." The juice is the commission you have to pay to the sportsbook for them to accept your wager.
Typically, standard juice is considered -110 — which commonly referred to as "10 cent juice."
This three-digit number is listed to the right of the odds on every team. You might see the Eagles listed as a 3-point favorite, which appears as Eagles -3 (-110). So you would need to risk $110 in order to win $100 if you wanted to bet on Philadelphia.
If the Eagles don't cover the spread, you lose the $110 you risked. But if they do cover, you win $100, plus you get the $110 you risked back.
Juice is constantly being adjusted based on how the game is being bet. If lots of bettors are taking the Eagles at -3, you may see the juice rise from -110 to -120.
Juice is also built into moneylines, over/unders and futures odds.
Click here to return to the top.

Helpful Links