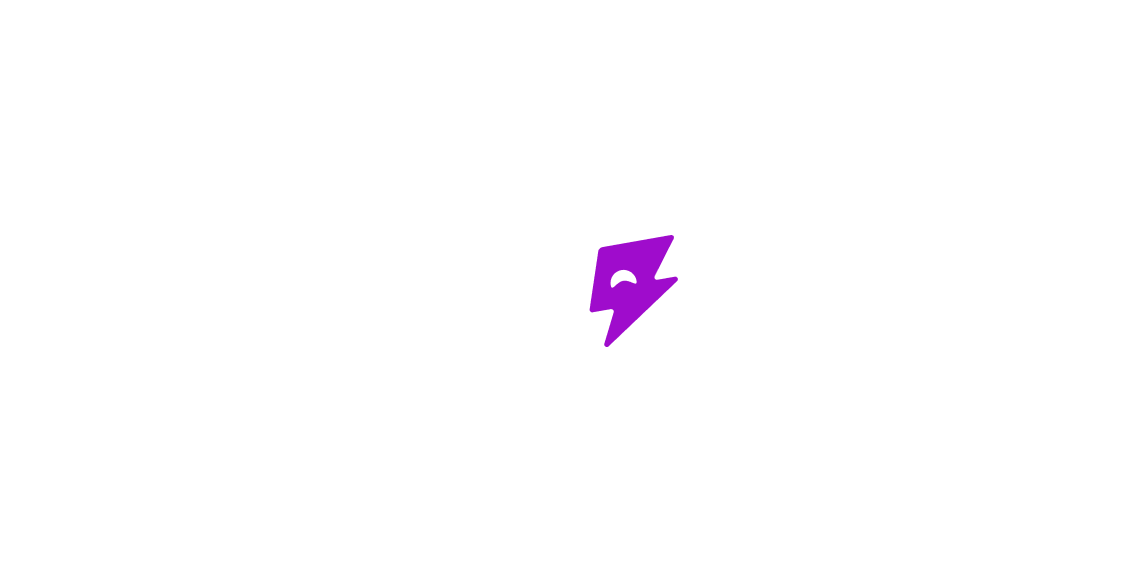 Betr Promo Code
Betr Bonus Offers & Mobile App Review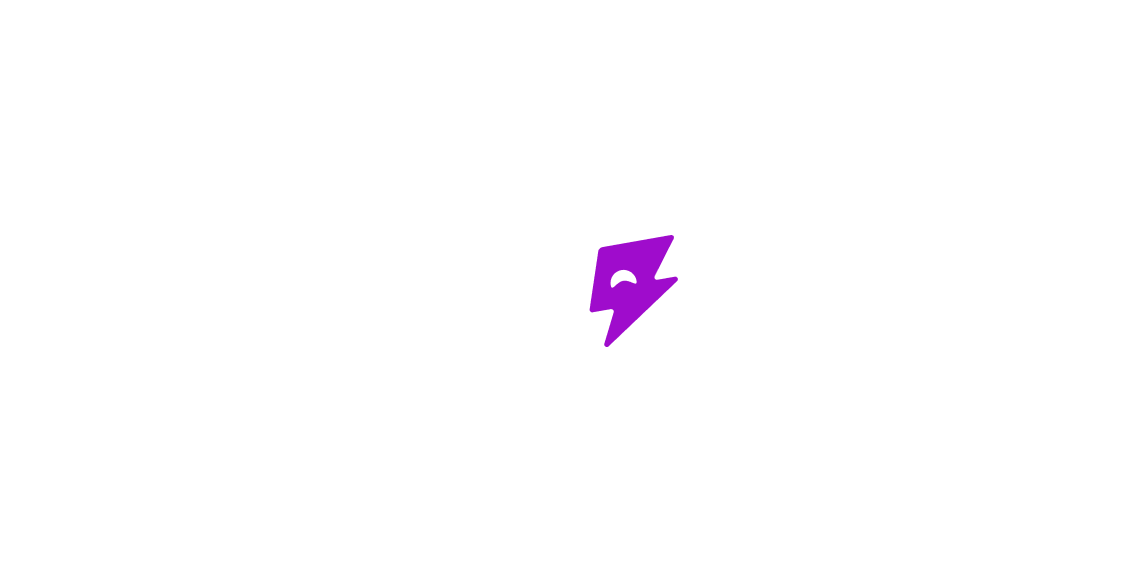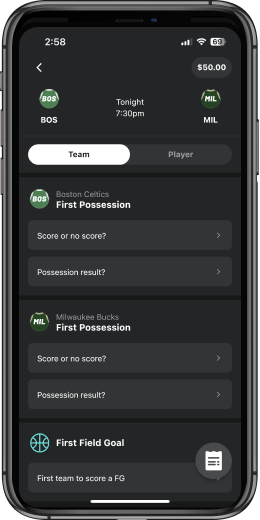 What is Betr Sportsbook?
As it claims on its site, betr is the world's very first micro-betting app that allows you to place a wager on every moment of a game. Users can bet on the outcome of a possession to every pitch attempt of a player's at-bat appearance.
Betr Co-Founder & President Jake Paul (a Cleveland native) and his Co-Founder and CEO Joey Levy officially debuted their app when online sports betting in Ohio launched on January 1, 2023.
More recently, betr launched its sports media company, Betr Combat, to provide users with news on combat sports around the world.
Read on to learn more about betr's sports betting app and the current $50 Bonus Credits offer in Ohio.
Betr Sportsbook Ohio
Betr Sportsbook is live in Ohio only and is offering its new users $50 in Bonus Credits. No deposit is needed to redeem your bonus at this time.
Must be 21+ to participate in Ohio.

Bonus is only available for new users and first wagers only.

The entire $50 bonus must be used within 30 days of receipt. Void where prohibited.
Must be in OH. 21+. Gambling problem? Call 1-800 GAMBLER
No promotions available. Try selecting a different location.
Key Takeaways for the Betr Sportsbook Promo Code
| | |
| --- | --- |
| Betr Sportsbook Promo Code | Coming soon |
| Offer for New Users | Sign up to earn $50 in Bonus Credits |
| Other Offers | Refer-A-Friend bonus, NBA and NCAA promotional periods |
| Available States | Only available in Ohio and coming soon to Massachusetts. |
| Promo Last Verified | March 15, 2023 |
Gambling Problem? Call 1-800-GAMBLER
Betr Promo Code Terms & Conditions
New betr users can claim their $50 Bonus Credit by simply signing up.
Enter all required information to verify your identity and location (must be located in Ohio to place bets).

Promotion value applies to your first real money micro bet, up to a maximum value of $50.
Your wager must settle within 30 days of account registration before expiring.
Betr Sportsbook Promotions This Week
March Madness Bracket
Create your own March Madness bracket for a chance to win $500 and an additional $1,000 if you finish with a higher score than Betr Derek and the highest score in the contest! Last chance to enter before the Madness begins!
How to Sign Up for Betr
There are several simple and secure steps to claim the betr welcome bonus. It took us under five minutes to complete the sign-up flow.

1. Download the betr app and click the purple "Sign Up" button at the bottom of the page.
2. Enter your log-in details (email and password).
3. Type in your full name as it appears on your ID.
4. Provide the last four digits of your social security number.
5. Select your birthday.
6. Verify your home address (must at least be physically located in Ohio to place micro bets).
7. Agree to the Terms & Conditions and select "Continue." Your account will then be fully verified and you are now able to read wager limits, deposit limits, and make your first deposit.
Additional Offers from Betr
Refer-a-Friend Bonus
Betr is offering a $25 bonus for referring a friend.
Share your unique personal registration link with friends or have your friends scan your personal QR code.

New users must sign up, deposit at least $10, and place a bet with this amount.

This offer has a 1x play-through requirement (wager $25 of your own money to receive $25).

Your bonus will appear in your account balance within 72 hours.
Users can navigate to this promotion by clicking the gift icon on the top right of the home screen.
Where is Betr Legal?
Betr Ohio
At this time, Betr is only legal and available to online users in Ohio. A major reason why Ohio is the first state to offer betr is because Jake Paul, the CEO, was born in Cleveland.
Future Legal Betr States
Betr Massachusetts
Betr has earned a Category 3 (online) license in Massachusetts, so it is expected to join the MA sports betting market sometime after March Madness.
No promotions available. Try selecting a different location.
Betr Mobile App Screenshots Main Page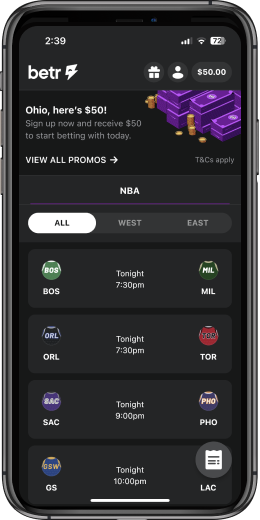 Current Promotions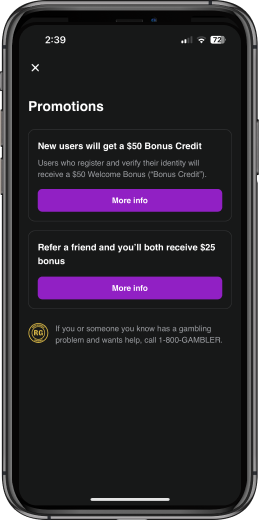 Live Betting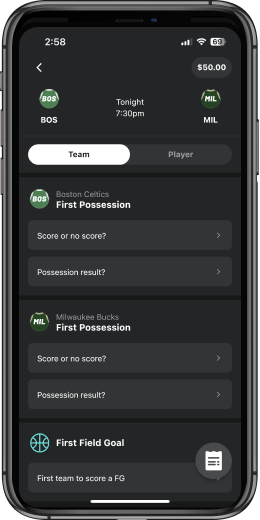 Refer-A-Friend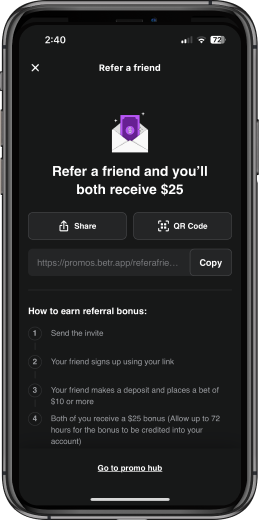 Security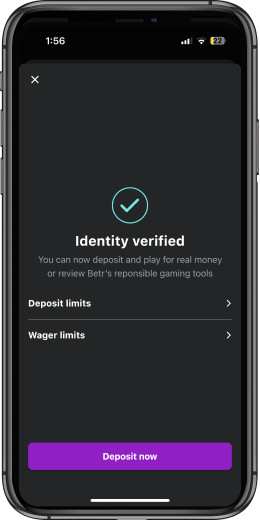 Betr App Review
Betr App Pros

Simple user interface

Fun and unique betting experience

Free to play version with coins (awarded 2,400 coins when registering)

Betr App Cons

Limited betting markets

Only two deposit methods available

Buggy app
Betr's app is still in the beta phase so its still working out minor bugs and details before labeling their app as the official version.
How Does the Betr Sports Betting Mobile App Compare to Other Sportsbooks?
Betr has only been released in Ohio at this time, so it's far too early to compare its mobile app with other sportsbooks. The betr Ohio app is still in its beta phase as well, so new updates are expected very soon.
Customer Feedback on Mobile App
We know It's important to have a broader sample size when evaluating a mobile application so we found reviews in the Apple App Store and Google Play to find the pros and cons of the betr app so far.
Reviews in the Apple App Store
3.7/5 Stars with 275 Ratings (March 2023) - Download at Apple App Store
| | |
| --- | --- |
| iOS User Positives | iOS User Negatives |
| Simple User Interface: Betr's user interface is one of the simplest ones in the market. Users will have no trouble finding their betting markets and placing their bets. | Glitchy app when placing a bet: iOS users mentioned a glitch that occurs when placing a bet and seeing their account's balance inaccurately. |
| Fun Experience: Users have had fun with the app in its early stages. | Identity verification issues: Some users mentioned that the app had trouble with verifying their identities. |
| Great Betting Options: One user mentioned betr offers a great amount of bet types during games. | Minimal deposit options: Betr has only two deposit options for users, which is well below the industry average. As a company, Betr is committed to responsible gambling so it only allows deposits to be made with a debit card or PayPal account. |
Reviews in the Google Play/Android Store
3.6/5 — 117 Ratings (March 2023) - Download at Google Play
| | |
| --- | --- |
| Android User Positives | Android User Negatives |
| Fun Experience: Android users also mentioned having a fun experience when using the app. | Logs users out randomly: Users mentioned that the app is buggy and tends to sign them out at random times. |
| Easy Betting Experience: One Android user mentioned being able to double their bankroll by making smart bets during a game and attributed it to the ease of placing bets and the options available. | Issues with logging in: A user mentioned not being able to log in several times even after using two-factor authentication. |
| | Slow Withdrawal Processing: A user cited being unable to withdraw their money from the app. |
Web Experience
Betr's website (betr.app) only contains resources for its app and prompts to sign up by entering your email and by clicking "Sign-up and download the app" to receive your Ohio bonus before going through the registration process.
Betr Cashiering
Betr's deposit and withdrawal process is simple. The app is working out some issues surrounding withdrawals, but we expect them to have it resolved soon before its launch in Massachusetts. Overall, betr is taking a different approach and has below average deposit and withdrawal options in comparison to other sportsbooks.
How to Deposit on Betr
Log in to your Betr account

Select your account balance located on the top right of your screen

Click the purple "Deposit" button on the bottom left side

Choose your preferred deposit method

Input the desired amount of money you would like to deposit

Click the green "Deposit" button located at the bottom of the screen
That's it! You have just added more funds to your account for immediate use. Keep in mind that users can also click "View Transaction History" under the deposit and withdraw buttons for more insight on their payment patterns.
Deposit and Payout Options
At this time, Betr provides only two options to support your deposit and payout preferences. This is because Betr is the first sportsbook in the U.S. to have a restriction on the use of credit cards and impose a betting limit ($2500 per month) on bettors aged 21-25, which ultimately shows its commitment to support problem gambling initiatives across the country.
Here are the only two deposit and withdrawal options bettors have available to them:
Debit Card: Visa and Mastercard only
PayPal: Make deposits or withdrawals with a valid PayPal account
Payout Speed
Per Betr's resource page, here are the average withdrawal times when using an eligible debit card or PayPal account:
Debit card withdrawals take up to 24 hours. Please note that your first withdrawal will take between 48-72 (2-3 days).

PayPal withdrawals typically take between 3-5 business days.
Spending Controls
Most legal betting apps have self-imposed limiting controls, and betr is no different. Betr is the only sportsbook in the market to impose a betting limit on bettors aged between 21-25 ($2,500 per month). We recommend configuring whatever setup helps you maintain responsible boundaries and educate yourself. The limits include:
Deposit and spend limits

: Limit your deposits and wagers by day, week, or month of the year.

Daily time limit

: You can set the maximum amount of time you want to allow yourself to use your account on a given day.

Cool-off period

: Prevent yourself from depositing or placing bets for a set time while accessing the app.
Betting & Sports Market Coverage
As the first micro-betting app in the world, betr is looking to take the sportsbook market by storm with its unique play-by-play betting options.
Sports Markets Offered
There is not a lot to bet on in the betr app. As of March 2023, users can only bet on basketball with no availability for golf, XFL, Soccer, or NHL. As the app grows it is possible that we see a wider offering of sports and selections, but as of now this remains a low point for the betr app.
Pricing
It is hard to compare pricing, since betr only offers live betting.
Betr Sportsbook Bet Types Available
Betr sets itself apart from traditional sportsbooks by offering micro-betting options, which includes play-by-play betting on available games.
You'll find a multitude of micro bets, like:
"First Possession" is where it is possible to bet on the outcome of the first possession of a game.
"First Field Goal" is where it is possible to bet on which player or team scores the first points, goal, touchdown, or run of a game.
"Current" or "Current Drive" is where bettors can place a bet on the outcome of a specific player's at-bat or team's possession
"Upcoming," or "Next Play" refers to player's upcoming at-bat or outcome of a team's next play.
"Half-inning" is a bet placed on the outcome of the half-inning of a baseball game.
There are more bet types that betr offers and will offer in the near future as the app continues to develop.
Betr vs. Other Sportsbooks
Although the betr app is still in the beta phase, we tested the its log-in and navigation process (on the iOS app only), and here's what we found:
Logging in — The log in process at betr is on par compared to other sportsbooks. In order to log in to your account, you will be required to enter your email address and password that you created upon sign up. When you have successfully logged in at least one time, you have the option to log in via Face ID. I have yet to have any issues with this integration.

Navigation — Hopping form event to event is simple in the app, but the lack of a search function holds the interface back from being top tier. Relentless scrolling is needed to get to those late night west coast games, and there is no way to get their quickly. However, their toolbar on the home page makes it easy to select your desired sport and conference for both NBA and NCAAB.
The app is expected to improve its functionality down the road as it launches in Massachusetts soon.
Additional Betr Information
How to Reach Betr Customer Service
There are several ways to have your issues resolved and questions answered by Caesar's CS team, including:
Live chat: Users can submit a contact request form on Betr's site or ask questions directly via Twitter, TikTok, Instagram, and YouTube.
Email:

betr@hstrategies.com

Telephone: Coming soon
Betr's Commitment to Responsible Gambling
Unlike other apps, Betr has a $2,500 per month deposit limit for bettors aged 21-25. Deposits can only be made through a debit card or PayPal, which ensures users have sufficient funds to deposit into their accounts. Additionally, older bettors can set their own wagering limits by day, week, or month. To read more about betr's commitment to responsible gambling, visit https://www.betr.app/responsibility.
Additional Problem Gambling Resources
Must be 21+ and present in OH. Gambling Problem? Call 1-800-GAMBLER. A Problem Gambling Helpline is available 24/7 at 1-800-589-9966 or texting 4HOPE to 741741.
Betr FAQs
Betr is only legal and live in Ohio. The micro-betting sportsbook is licensed in Massachusetts and will be launching there very soon. Here are other anticipated Betr markets:
What is the best Betr Sportsbook Promo Code?
New customers located in Ohio just have to sign up to earn Betr's $50 in Bonus Credits. We anticipate Betr to release more promos around March Madness and their impending launch in Massachusetts.
Can I bet on March Madness with Betr?
Yes, Betr recently updated their app so users can place their bets during the 2023 college basketball season and March Madness. Massachusetts bettors will be unable to participate in betting on March Madness due to state regulations on college sports betting.
Can you bet with Betr in Ohio?
Yes! Betr is legal in Ohio as of Jan. 1, 2023. Sign up and earn a $50 bonus within 12 hours after registering.
How do I contact Betr Sportsbook Customer Service?
Users seeking assistance can visit the Betr resource page. At this time, they do not have a customer service number or chat feature available.