Your Ultimate Guide to Betting the Oscars
Sign up for The Action Network's daily newsletter to get the best sports betting insight and analysis delivered to your inbox.
A woman's rage over the unsolved murder of her daughter leads to violence in a small town. A mute woman falls in love with a creature from the sea and tries to save him from the government. A high school senior comes of age, sparring with her mother while pining to get out of her hometown. A black man falls into the clutches of an Obama-loving white family that isn't what it seems. British soldiers try to evacuate from the French coast as the Nazis close in during World War II.
These are the top contenders to win best picture at the 90th Academy Awards on Sunday.
Film lovers say art isn't a competition, but the Oscars beg to differ. And if there's anything better than turning art into a competition, it's making money off that competition.
Here's a breakdown of some of the races for Sunday's awards…
Saving the Best (Picture) for Last
Many of the Oscars seem settled, as we'll get into later, but the most interesting race by far is for the final award of the night. "Three Billboards Outside Ebbing, Missouri" is the favorite to win best picture at -127, followed by "The Shape of Water" (+145), "Lady Bird" (10-1), and "Get Out" (11-1). "Dunkirk" is a dark horse at +4750. The odds on the other four nominees are 100-1 or better. Forget about them.
In many ways, "Three Billboards" has the look of a winner. It took home the top prize at the Golden Globes and BAFTAs (British Academy Awards) and has the apparent Oscar winners for best actress and best supporting actor. However, a strong anti-"Billboards" contingent, along with the complicated Oscars voting procedure, could keep the front-runner from prevailing.
"Three Billboards" has drawn sharp criticism, especially for the character arc of a police officer played by Sam Rockwell (pictured below). He is an open racist who brags about beating up African-American suspects. He fabricates charges to imprison a woman for revenge against the main character, played by Frances McDormand, and he beats a man and throws him out of a second-story window, nearly killing him, out of anger. But by the end of the movie, he has been somewhat redeemed as a man with good inside him, fighting for justice. Some critics and viewers just don't want to embrace a movie that can see the good in a man like that.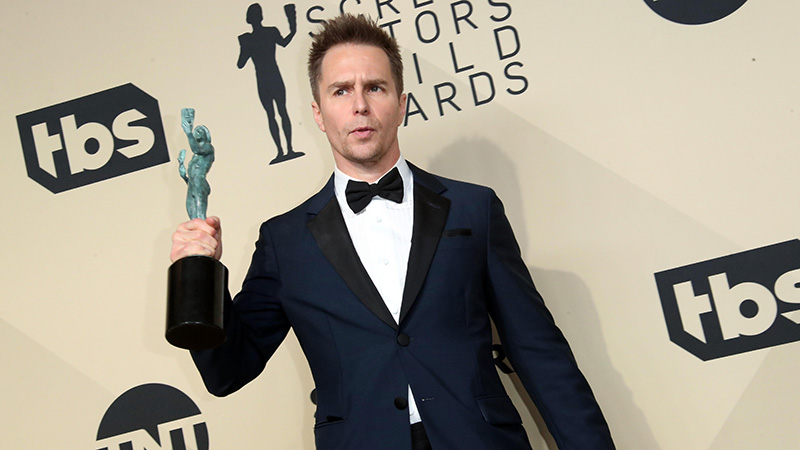 There are many ways to criticize "Three Billboards," but forget about the art for a second. The thing to remember is: This is a film that people feel strongly about on both sides. For some, it is the clear best nominee; for others it is the worst, or close to it.
That brings us to the voting procedure for best picture. Unlike the other awards, which mostly have five nominees, best picture uses a preferential ballot to sort its nine nominees. Here's how it works: Voters don't just pick their favorite for best picture; they are asked to rank all of them, one through nine. If one movie has more than 50 percent of the first-place votes, it wins. If not, the film with the fewest first-place votes is eliminated, and those votes are redistributed to the voter's second choice. The process continues until a movie gets more than 50 percent of the tally.
Its string of wins shows "Three Billboards" has strong support, but it is unlikely to earn more than 50 percent of the votes in a nine-movie field. Because of the divisiveness mentioned above, it's seems more likely for "Three Billboards" to be seventh, eighth, or ninth on ballots than second or third.
All of this is to say, I would bet "Three Billboards" to NOT win best picture at -113.
If you're open to a riskier but potentially more profitable option, take "Lady Bird" at 10-1 and "Get Out" at 11-1. This, of course, leaves you vulnerable to "The Shape of Water," but that film will almost surely be recognized for best director, and four out of the past five years, director has not lined up with best picture. "The Shape of Water" received the most nominations this year (13) and is expected to win many of the technical awards. I would not be surprised to see Oscar voters say that that's plenty, and honor more forward-thinking, critically beloved movies like "Lady Bird" or "Get Out."
"Dunkirk" could also benefit from the preferential ballot, landing as many voters' second or third choice, but it is truly a longshot.
Seeing Clues in Original Screenplay
If the best picture market remains open until the award is announced, wait to see who wins best original screenplay in a three-way race among "Get Out" (+110), "Three Billboards" (+148), and "Lady Bird" (+345). If "Three Billboards" wins, that's probably a sign it's going to weather the critics and prevail as best picture. If "Get Out" or "Lady Bird" wins, that means they're in the thick of the best picture race. However, the best picture odds on "Get Out" or "Lady Bird" should drop if either wins this award. Be ready to act quickly.
In adapted screenplay, "Call Me By Your Name" is the only best picture nominee in the category and is a cinch to win (-1080).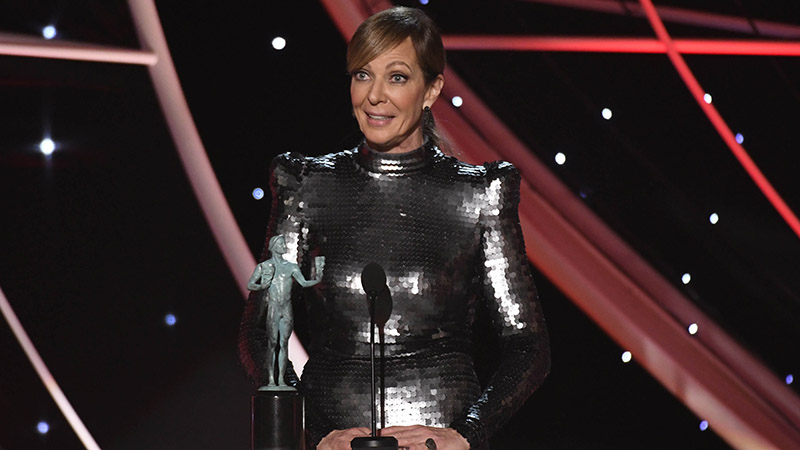 No Action on the Actors
Unfortunately, all four acting races, as well as best director, are duds. Barring a truly stunning upset, Gary Oldman (-2750) will win best actor for portraying Winston Churchill in "Darkest Hour," McDormand (-1550) will win best actress for "Three Billboards," Rockwell (-750) will win best supporting actor for "Three Billboards," Allison Janney (-705, pictured above) will win for portraying Tonya Harding's mother in "I, Tonya," and Guillermo del Toro (-1065) will win best director for "The Shape of Water."
Even if your book let you parlay all five, you would still have to lay about $180 to win $100.
If you're desperate to try to beat one of those acting front-runners, take Willem Dafoe (+550) to win best supporting actor for "The Florida Project," banking on a backlash against the character Rockwell portrays, not his performance.
Political Relevance
Oscar voters love to support work with something to say on the issues of today. No nominee will seem timelier than "DeKalb Elementary" (-215) in the best live action short category, as the film depicts a conversation between a woman and a would-be school shooter. The tragedy in Florida has dominated the news cycle during Oscar voting, which was open only from Feb. 20 to Tuesday, and could help tip the final outcome.
In best foreign film, "A Fantastic Woman" (-178) depicts a trans woman dealing with the loss of her lover and the hatred from his family.
Both are likely winners at reasonable prices.
Hollywood Loves Kobe
Believe it or not, former Los Angeles Lakers star Kobe Bryant could be set to win an Oscar. His "Dear Basketball," based on the letter he wrote to announce his retirement from the sport, is a -285 favorite to win best animated short. A lot of people who work in the movie industry are probably Lakers fans, so expect Bryant to be honored Sunday.
How would you rate this article?