NASCAR Talladega Matchup Odds & Picks: 2 Underdogs Worth Betting
Credit:
Peter Casey-USA TODAY Sports. Pictured: NASCAR Cup Series driver Martin Truex Jr. (19).
The 1000Bulbs.com 500 gets underway at 2 p.m. ET (NBC) from Talladega Superspeedway.
Nick Giffen picks out the best head-to-head driver matchups to bet ahead of the race.
Today's race at Talladega is the first playoff race under the current aerodynamic package. That means there's a lot of uncertainty as to how this race will play out.
Traditionally, the Talladega playoff race has been a more muted version of it's spring counterpart. Since 2012, an average of 24.7 drivers finish within one lap of the lead in the spring. However, that number balloons to 30.1 for the fall Talladega race.
All of those races until this year came with restrictor plates and a different aerodynamic package. Now NASCAR uses a tapered spacer and a high drag aerodynamic package, which has so far created two races with plenty of action.
Either way, the action within the pack can be unpredictable, so we'll take advantage of that unpredictability to bet a couple underdogs.
A quick explanation on the odds below: +125 means that a $100 bet would profit $125, while +140 means that a $100 bet would profit $140.
---
Martin Truex Jr. (+125) over Kyle Busch
Truex and Busch are in similar situations, both 48-plus points ahead of the cutoff line for advancement to the next round of the playoffs. Thus, they could be employing similar strategies, especially with neither driver qualifying near the front.
It's possible both drivers play it safe until the very last stint, then try to move forward to accumulate as many finishing position points as possible. In this case, neither driver is really a favorite over the other.
These teammates will have the same equipment, and both are very capable Superspeedway drivers. Truex had one of the strongest cars in the spring race, and I don't see why that would be much different here.
I'd bet this down to +105 in a matchup that should be a coin toss.
Matt DiBenedetto (+140) over Aric Almirola
Almirola is one of the better Superspeedway drivers in the business, but he's typically not a dominant force at these races. That means it's far more likely Almirola will be toward the the front half of the pack, but not actually leading the race — and that's where it can all go wrong for him.
It's no secret that being at the front is the safest place to be, so if Almirola is unlikely to lead a large chunk of the race, then that puts him in the position of being exposed to "The Big One."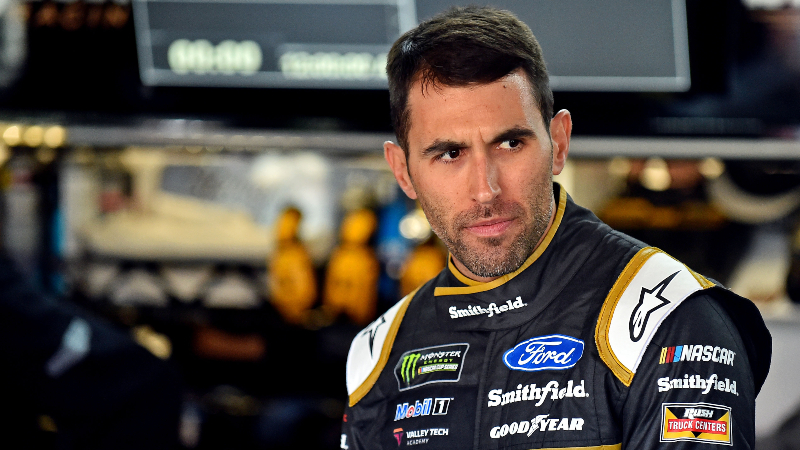 DiBenedetto has shown the ability to mix it up for the lead in every single Superspeedway race this year. He led the most laps in the Daytona 500, pushed his way toward the front in the first Talladega race before crashing out, and finished eighth in the second Daytona race. That's the resume of a driver who could mix it up with Almirola, and beat him straight up even without the potential for a wreck by his opponent.
Almirola should be favored here, but not by much. There's value on DiBenedetto down to +120.
How would you rate this article?