Miami Becomes First College Team to Offer NFTs of Championship Rings
Credit:
Mark Brown/Getty Images.
Many professional sports teams have turned their championship rings into digital collectibles, but the University of Miami will be the first college team to do so.
The Action Network has learned that Canes Vault, a site where fans will be linked to NFT auctions, will go live on Friday at canesvault.com.
The first NFT that will launch, in a week-long auction, is the Hurricanes' 1989 national championship ring. More importantly, the winner will also receive a physical replica of the ring — with his or her name on it — that players received by beating Alabama in the Sugar Bowl. Miami opens this season against Alabama in Atlanta on Sept. 4.
The school plans to have about 200 different NFTs in the first year, including all-time great past performances, championships, mascots, great moments in University of Miami history, and yes — the school's infamous turnover chain, according to Miami deputy athletic director Jason Layton.
In addition, the school will be issuing commemorative tickets after each game during the football season, updated with the score after each game.
"The big thing was to create something that would last long-term in the marketplace," Layton said. "To celebrate the all-time great moments."
Former players who are featured in NFT's will be compensated an undisclosed percentage.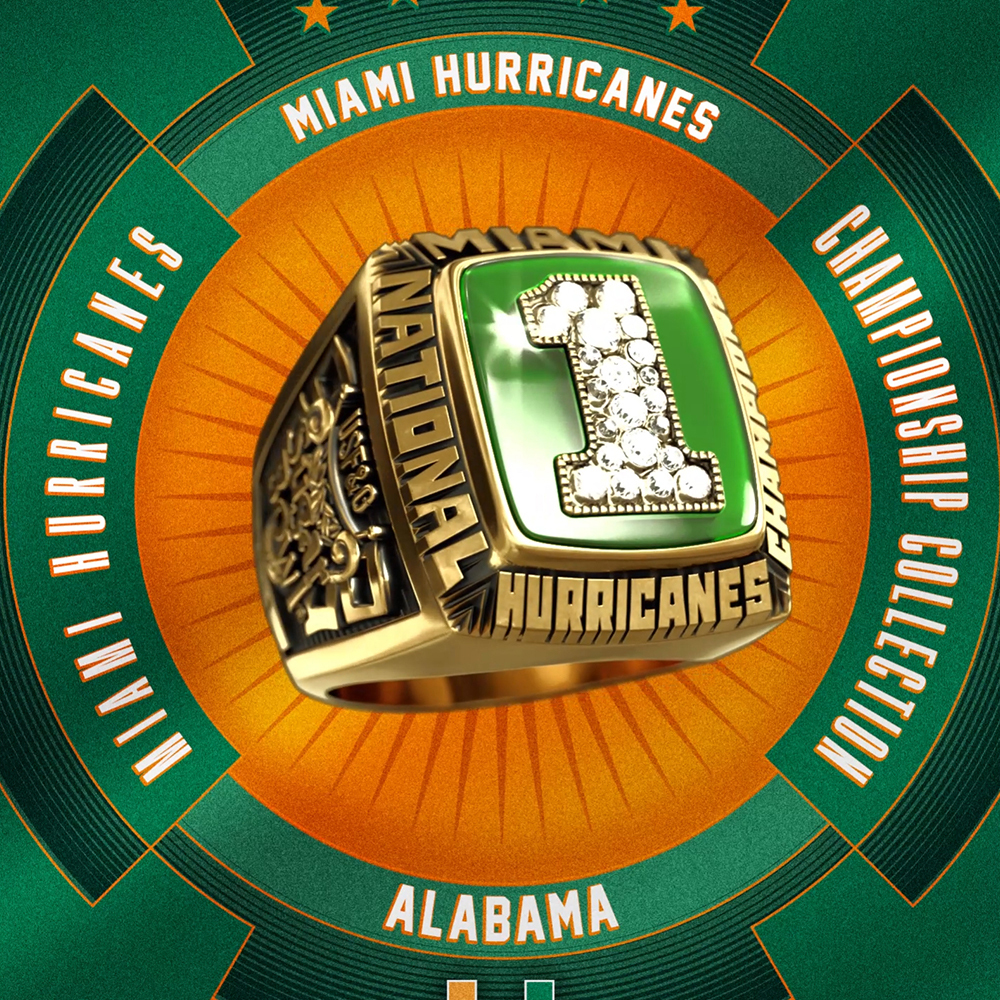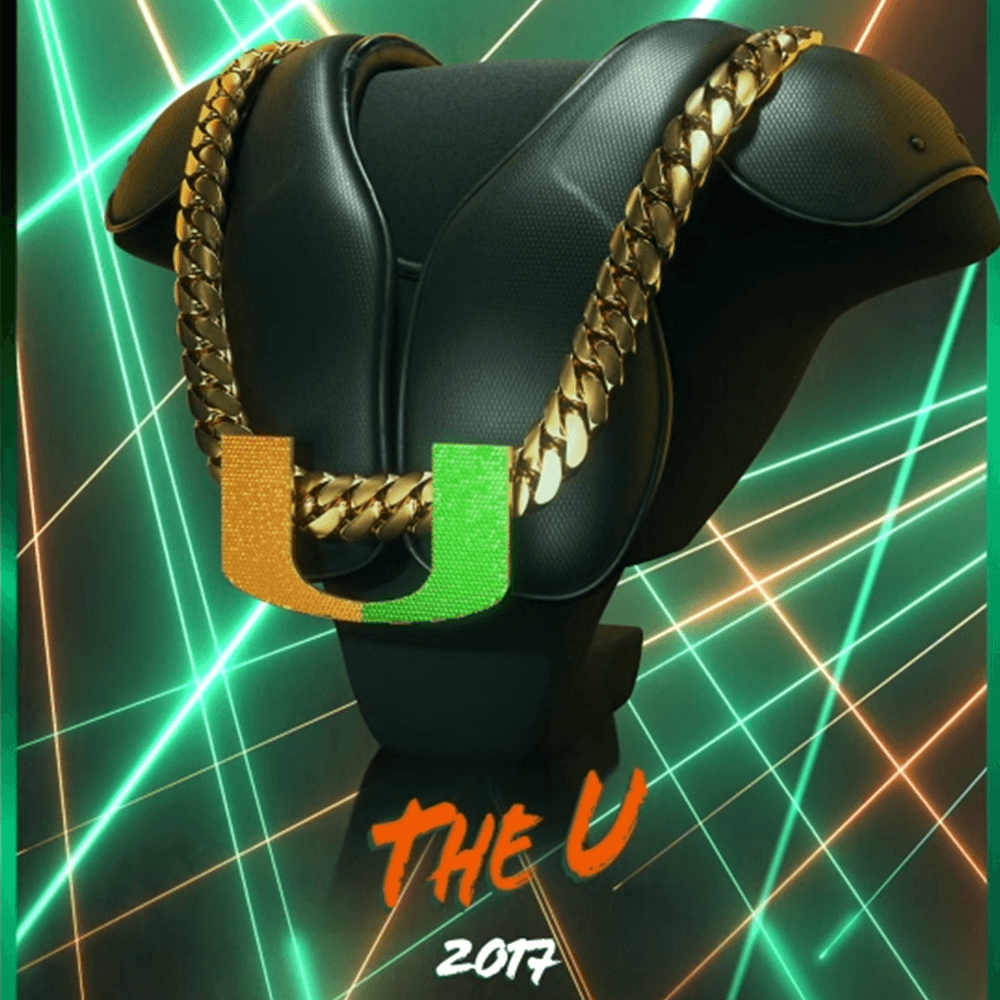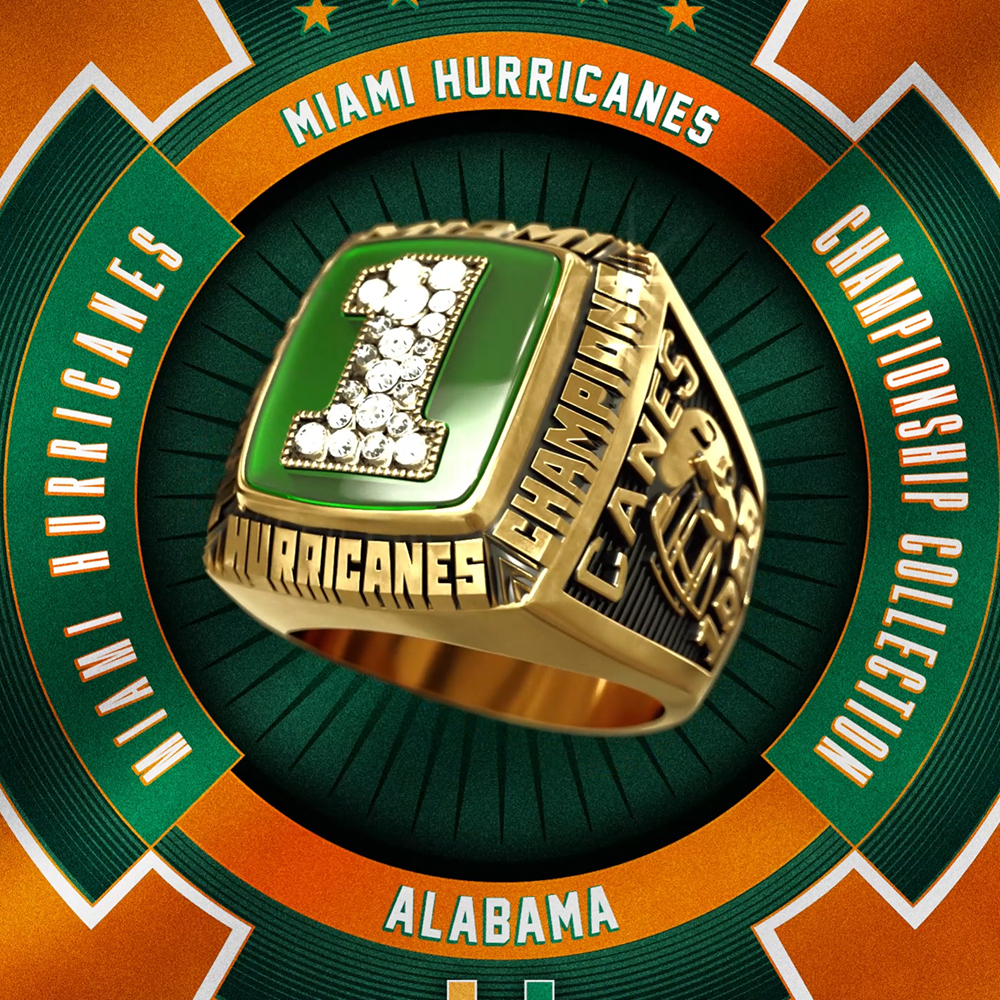 Photos via Canes Vault. Pictured from left: "1989 Championship Ring NFT," "Turnover Chain NFT v2," and "1989 Championship Ring NFT Infinite Object."
---
Beginning Tuesday, NFT's of the ring will be available for a fixed price as well. Since the NFT's are built on Dapper Labs' Flow blockchain, they can be purchased with a credit card, just like NBA Top Shot. The school partnered with GigLabs to develop its marketplace.
"It's a little different in the college atmosphere than the NBA or pro leagues because of the different licensing rights involved," Layton remarked. He also said that using current student-athletes is currently not permitted under Florida law.
Other teams that have offered NFTs with physical rings include the Golden State Warriors, Washington Capitals and the Miami Heat.
Layton said that he's been developing the NFT's since March, when University of Miami athletic director Blake James forwarded him an article on NFT's and suggested for Layton to "look into this."
"It was important to make this sustainable for years," Layton said. "We hope we are doing this right way so Canes fans and NFT collectors will enjoy."
How would you rate this article?
This site contains commercial content. We may be compensated for the links provided on this page. The content on this page is for informational purposes only. Action Network makes no representation or warranty as to the accuracy of the information given or the outcome of any game or event.