Sobel: Predicting the 2018 Ryder Cup Captain's Picks
Credit:
Rob Schumacher-USA TODAY Sports. Pictured: Tiger Woods, Phil Mickelson
Jim Furyk and Thomas Bjorn will make their captain's picks for the 2018 Ryder Cup this week.
Tiger Woods and Phil Mickelson highlight Jason Sobel's predictions for the Americans.
Will Ian Poulter and Sergio Garcia make the European squad?
This is an old wives' tale. Or a myth. Or a rumor. Or gossip. Or … maybe there's some truth to it.
I don't know the correct answer. But I do know that this story has been circulating for nearly two full decades, 19th-hole hearsay discussed only in hushed tones whenever the subjects of professional golf and big-time gambling converge.
As the tale goes, 1999 European Ryder Cup captain Mark James — or somebody close to him — placed a hefty wager early in the year that three Scottish players would be included on Europe's roster.
That was hardly a stretch.
Two of them were locks. Colin Montgomerie was a team stalwart who was in the midst of winning his fourth Order of Merit title in five years, while Paul Lawrie had famously cashed in on Jean Van de Velde's final-hole foibles to win the Open Championship.
The third spot wasn't so easy.
When it came down to making his two captain's picks, James chose Jesper Parnevik, then controversially omitted Nick Faldo and Bernhard Langer, instead taking Andrew Coltart from — you guessed it — Scotland.
Adding fuel to that speculation of a wager was that James sat Coltart for two straight days, only playing him in Sunday's singles session, when Coltart lost to Tiger Woods en route to a massive American come-from-behind victory.
Myth? Rumor? Gossip? Some semblance of the truth?
Like I said, I only know the story that has been circulated. But it does suggest why many sportsbooks no longer list odds for captain's picks.
U.S. captain Jim Furyk will make three of his four selections on Tuesday at 5 p.m. ET, then the fourth next Monday. His European counterpart, Thomas Bjorn, will announce all four wild-card picks this Wednesday.
So let's start by predicting Furyk's picks, which are decidedly easier to pin down than Bjorn's.
U.S. Captain's Picks
If you can find odds on Woods being named to the team, they might be around -10000 right now. I mean, it's a lock. Write it in ink: Tiger Woods will be playing in Paris.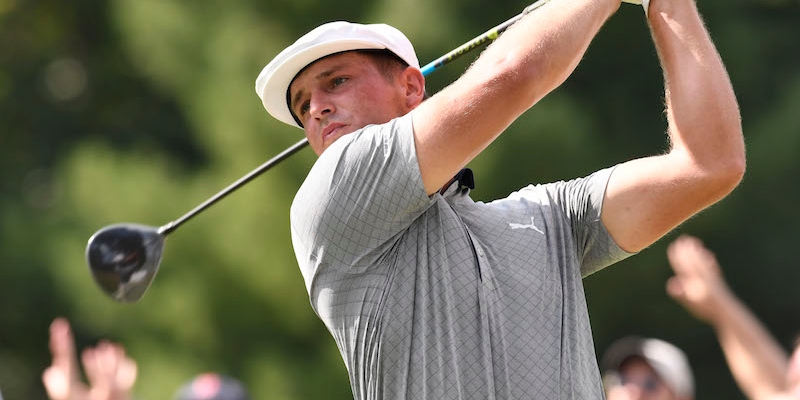 It's almost as much of a sure thing that Bryson DeChambeau will make the roster. If the first two FedEx Cup playoff events were essentially qualifiers for the Ryder Cup team, then DeChambeau passed with flying colors by winning both.
The final two picks aren't as clear, but there are a couple of horses who appear to be a few dozen furlongs ahead of the pack at the moment: Phil Mickelson and Tony Finau.
The biggest question is which player joins Woods and DeChambeau as the third to be selected Tuesday. My guess is Mickelson. And not because he has outplayed Finau.
In fact, it's just the opposite.
Furyk wants Mickelson on this team, and the smart money says Mickelson was probably told he'd have a spot earlier this summer, whether he qualified or not.
If the captain saves Lefty for that final pick, it puts more pressure on him to play well at the BMW Championship this week, leaving the door open for criticism should a Kevin Kisner– or Patrick Cantlay-type win the tournament.
Finau, though, has played better lately. There's probably a better chance he plays better this week and wouldn't draw any criticism come next week.
It might be flawed logic, but this could be Furyk's rationale as he figures out when to announce each selection.
Current U.S. predictions: Tiger, DeChambeau, Phil, Finau.
Now onto the fun stuff …
Europe's Captain's Picks
Bjorn's verdict is filled with much more intrigue. The way I see it, the European captain at least has the short list whittled down to nine right now: Sergio Garcia, Ian Poulter, Henrik Stenson, Thomas Pieters, Matt Wallace, Matthew Fitzpatrick, Russell Knox, Paul Casey and Rafa Cabrera Bello.
Phew. That's a lot of talent. And there are lots of pros and cons for each.
First things first: I think Bjorn's eventual picks will tell us a lot about him as a captain. Often the captain will simply use these extra picks to select guys who "earned" their way onto the team, despite not really earning anything at all since they failed to qualify.
I've always felt this isn't just a cop-out; it's a bitterly poor strategy.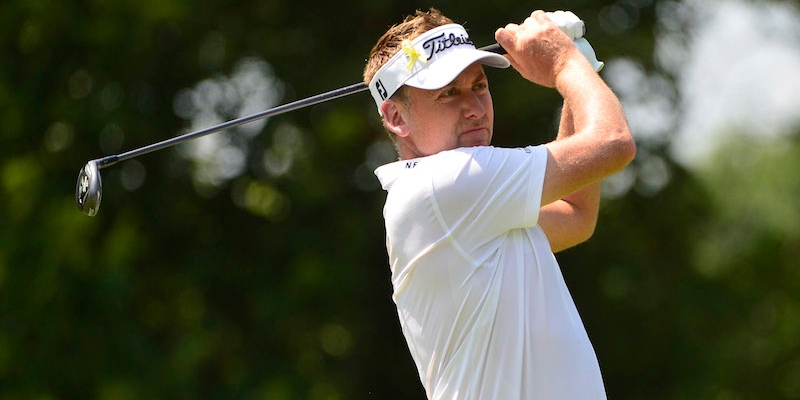 The whole purpose of captain's picks isn't to reward four more players for playing well. It's to find the four players who will best mesh with the eight qualifiers and help the team win.
This year in particular there are two schools of thought should Bjorn choose to go this route.
He can select a few thumpers — guys who make a lot of birdies, own a ton of firepower and might intimidate some opponents. Pieters fits this description perfectly.
But then again, Le Golf National isn't a thumper's course, instead lending itself to precision ball-strikers who don't make big mistakes. That's an apt description of Knox, who finished T-2 on this track at the Open de France in July.
But chances are Bjorn leaves Pieters and Knox at home.
I think Bjorn will instead rely on those who are experienced in this competitive atmosphere.
After missing time with an elbow injury, Stenson played the Dell Technologies Championship this week and made the cut. He's not playing his best golf right now, but if he's healthy, he figures to be a pick.
Poulter also hasn't had his best stuff lately, but there are two factors working in his favor: He's Ian Poulter, and this is the Ryder Cup. Everyone from Paris to Medinah understands how much he loves — and thrives in — this event.
It's tough to believe that Bjorn would consider leaving Poulter off the squad.
Casey is the type of player who is usually very good, but rarely great. What does that mean for his potential selection? I'm not sure, other than that if Bjorn is going after the biggest names, Casey has an edge on some of the competition.
There are probably some on the European side who would love to eschew a guy who did exactly that to them, but I think the fences have been mended enough that Casey gets a pick.
And now for the toughest choice of them all. Let's start by narrowing the field.
Fitzpatrick is a very good player. He had a chance to win this past weekend in Denmark, which would have clinched a spot on the team. Instead, he finished T-7.
That likely won't be good enough to garner a pick.
Cabrera Bello is also a very good player. He had a chance to win in Boston, tying for the lead early in his back nine before fading down the stretch.
A victory would have given Bjorn some serious heartburn over the decision, but Cabrera Bello's failure to remain near the top might have crushed his chances.
Then there's Wallace, who is fresh off a back-nine birdie barrage to get into a playoff in Denmark, which he won for his third European Tour title of the season.
If Bjorn wants the hot hand, that's Wallace … in theory.
Those three wins have come in Wallace's past 15 starts, but during that time he owns just one other top-10 and a head-scratching seven missed cuts.
He might be one of the world's ultimate all-or-nothing players right now — and Bjorn might not be able to gamble on getting a nothing week from Wallace at the Ryder Cup.
Which leaves Garcia.
Those who haven't paid much attention this year might be surprised that Sergio is even a potential selection, rather than a qualifier.
Well, that's what happens when you miss the cut at all four major championships — a serious hangover after claiming a green jacket and becoming a father.
In fact, the only positive result on Garcia's resume over the past six months is a T-8 in France on the host course. That could be enough for Bjorn, whom I can see making his decision based on experience, not recent form.
Current European predictions:  Stenson, Poulter, Casey and Garcia. (I feel MUCH better about my U.S. selections above compared to these.)
If you can find some odds, have at it. And if some of the eventual captain's picks wind up being a bit unpredictable, well, maybe we'll have some more rumors to whisper about for the next couple of decades.