Golf Betting Glossary: The Terms to Know If You're Betting on the PGA Tour
Credit:
Chung Sung-Jun/Getty Images. Pictured: Si-Woo Kim
Golf is trending to be one of the most popular betting sports in the world. It makes sense on plenty of levels. First, golf and betting are natural partners. Most golfers will tell you that they bet almost every time they are on the course. Secondly, the upside in golf is much higher than with other sports, like football or basketball. Golf is such a random and volatile sport that longshots regularly win tournaments.
Another wonderful thing about betting on golf is that there are plenty of different ways to bet the sport. From outright winners to matchups to first-round leader bets, each week presents a new menu of options for people looking for more action. But before we dive into types of golf bets, let's go over a few commonly-used betting terms you should know prior to heading to the sportsbook:
Betting Terms to Know
Action: A wager of any kind.
Dead heat: This is a term that will only come into play for certain bet types, like first-round leader wagers. It is calculated by dividing the stake proportionally between the number of winners in the event. So, in a two-way Dead Heat (2 winners) for example, your return will be half of what it could have been. So if you bet Shane Lowry (30-1) to be the first-round leader at the 3M Open and he finishes tied with Harold Varner III (100-1), Lowry bettors would win $150 while Varner bettors would win $50 on a $10 play.
Favorite: In team sports, like the NFL or NBA, the favorite is the team bookmakers expect will win their game. In golf, the favorite is the player(s) with the lowest odds for a given tournament.
Field: In golf, bettors are often allowed to bet the field. This refers to an accumulation of all the teams or players that are not specifically listed. So if you bet the Field against Rory McIlroy, Brooks Koepka and Dustin Johnson and Tiger Woods wins, you win your bet.
Hedging: Placing bets on the opposite side after you have already placed a wager on one side. This can be used to either cut your losses, or guarantee a profit.
Odds: The price assigned to a certain bet, based on the probability of it winning. If you go to bet the US Open and see "Rickie Fowler +2000" as an option at a sportsbook, that means that Fowler's odds to win are +2000 and if you win your bet on Fowler, you will net 20x your original bet. So if you bet $1 on Fowler at +2000 (also written out as 20-1), you would net $20.
Outright: A bet type where you pick a golfer to win a tournament.
Prop Bet: A bet on something other than the outcome of a tournament. Common prop bets include matchups, place bets (top-5, top-10, top-20) or bets on players to be leading the field after the first round.
Push: When a contest ends without a winner. In a moneyline sport this happens if the game ended in a tie. In golf, this will likely only come up in matchup or 3-ball bets. If you bet Rory McIlroy in a tournament matchup against Justin Thomas and they both finish at -10, your bet pushes and you are returned your initial investment.
Steam: A sudden, drastic and uniform line movement across the entire sports betting marketplace. For example, if Patrick Reed opens at +5000 to win the Masters and you notice that he's at +3500 the next day, it likely means that money has come in on Reed. Oftentimes, bettors will say "Reed got steamed down to +3500."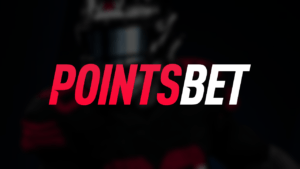 Bet golf at PointsBet and get $250 FREE.
Bet Types
Outrights: This is the simplest and most popular form of golf betting. Pick a player, if he wins the tournament, you get paid. If he doesn't win, you lose your bet. For example: If you bet $10 on Adam Scott to Win the Genesis Open at +3300 (or 33-1) and he wins, you get paid $340 — your $330 net winnings plus your initial $10 investment.
Place Bets (Top-5, Top-10, Top-20 or Top-30, etc.): This type of wager doesn't have the high upside of hitting a winner outright, but provides a safety blanket if you think a particular player can contend but aren't sure he can win. It's a pretty self-explanatory bet — you are picking a player to finish inside the top-5, top-10 or top-20.
Example: If you bet $10 on Rory McIlroy Top-5 (+150) and he finishes first, second, third, fourth or fifth, you net $15.
The odds for Top-5, 10 or 20 bets will almost always be correlated with a player's outright odds.
One thing to keep in mind is that most sportsbooks will chop the pot for these bets.
Matchups: Perhaps the most apples-to-apples market between golf and more traditional betting sports baseball, this is a bet on one player to beat another in a tournament or a round.
Usually it will be players pretty close to the same outright odds, so you'll see lines pretty close to -110. You'll never see a Dustin Johnson vs. Jim Furyk matchup posted.
These are great spots to target golfers who are in bad form and fade them when they're put up against golfers who have been playing better. Certain courses will also favor a specific type of player, whether it's a guy who hits it a mile off the tee, has a strong approach game or relies heavily on their short game.
This is the chance to identify what type of player fits the course and bet those players against others who aren't as strong in those areas. These type of bets can be for the full tournament or just one specific round.
3-balls: This wager type is very similar to matchup betting, except instead of betting a player to win a head-to-head, you're betting on a player to beat two other contestants. These bets are harder to win, but the odds are usually better.
Props: Lastly, we'll look at prop bets. We usually see golfers grouped into a variety categories. Books will break them down mostly into country of origin, so you can bet the top American, Englishman, Spaniard and so on.
We'll also see other types during bigger tournaments like the Masters. Top senior, amateur or lefty.
These offer value on occasions where were can eliminate large portions of the group because of course type or form and whittle it down to a couple of players we think can come out ahead of the rest.
As mentioned, it's hard to win a tournament, but usually we can figure out what type of player should succeed at a given course and this is another place to take advantage of that knowledge.
How would you rate this article?
This site contains commercial content. We may be compensated for the links provided on this page. The content on this page is for informational purposes only. Action Network makes no representation or warranty as to the accuracy of the information given or the outcome of any game or event.