How to Bet on Golf
Credit:
USA TODAY Sports. Pictured: Tiger Woods
Want to learn more about how to bet on golf or just looking for a refresher? Check out Josh Perry's primer on golf betting and how it works.
Whether you're looking for a longshot to cash big or fading one particular player or something in between, there's a way to get action down to fit your needs.
Golf provides a lot of options for bettors to find value each week.
The wide variety of choice allow bettors to pick their spots carefully and with tournaments basically every week, there's the chance to be patient each week and wait for a few good spots to attack. Before we jump into the types of bets you can place in golf, let's go over a few key items.
How to Bet on Golf
The first thing you should become familiar with is how the odds work in golf.
For example, if Tiger Woods is +800 (also written as 8-1) to win a tournament, that means that if you bet on Tiger to win and he does that, you win 8-times your investment. If you bet $10 at +800 and cash, you will net $80.
Normally, the favorite for a golf tournament is between +600 and +1300 while the biggest longshot could be as long as +50000 (500-1).
In matchup betting, where you pick one player to post the better score in a round or over the course of a tournament, you will see odds much more inline with other sports.
For example, if you are betting $10 on Dustin Johnson to beat Justin Thomas in a tournament and Johnson's odds are -110 you would need to bet $11 to win $10. That -110 is known as the "juice" which is the tax that sportsbooks create for placing a wager.
Where to Bet Golf
DraftKings offers arguably the best array of props and matchups. They're also among the first American books to have matchups and finishing position bets on Monday before a tournament.
BetMGM is the only American sportsbook that doesn't apply dead-heat rules, so if you're in a legal betting state, you should almost always make finishing position bets there. That means your Top 5, Top 10 or Top 20 bet won't be split if your golfer finishes in a tie for one of those spots.
Bet365, a European stalwart, has yet to really make a name in the U.S. betting space. But they're got terrific golf odds, including each-way betting, which let's you to double your stake and get paid if your golfer finishes in the top 5.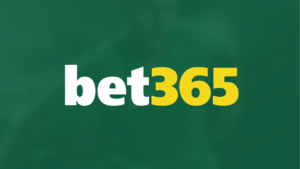 Bet golf and get $500 in bet credits. NJ only.
Bet Types
1. Outright Winners
Outrights are simply betting a guy to win the tournament. These provide the best longshot options in any sport in my opinion.
Even the favorite to win an event will usually pay at least 5-1. It's also a sport where 100-1 or higher odds hit pretty often.
There are usually a lot of guys in this range, so it can be pretty tough to find the one who can actually win, but they do offer a way to hit a large payout with very little investment.
2. Place/Finishing Position Bets
These give bettors the option to decide whether players will finish inside the top 5, 10 or 20. These offer less of a payout than outrights obviously, but can keep the bankroll afloat while waiting for an outright winner.
Winning a golf tournament usually requires a bit of luck, but this allows bettors to get a payout when a golfer works their way into contention.
Most of my best bets each week will come from top 20s on players who are in good form and have good course history. You'll usually still get at least even money on most of these plays.
However, most books will apply dead-heat rules to finishing position bets. If your golfer finishes in a five-way tie for 20th and you bet him Top 20, you'll only win 1/5th of your bet.
BetMGM doesn't do that, however, so if you're in a legal betting state, you should almost always make finishing position bets there.
3. Matchups
Bettors can also pick one golfer straight up against another. Usually it will be players pretty close to the same outright odds, so you'll see lines pretty close to -110. You'll never see a Dustin Johnson vs. Jim Furyk matchup posted.
These are great spots to target golfers who are in bad form and fade them when they're put up against golfers who have been playing better. Certain courses will also favor a specific type of player, whether it's a guy who hits it a mile off the tee, has a strong approach game or relies heavily on their short game.
This is the chance to identify what type of player fits the course and bet those players against others who aren't as strong in those areas. These type of bets can be for the full tournament or just one specific round.
4. Props
Lastly, we'll look at prop bets. We usually see golfers grouped into a variety categories. Books will break them down mostly into country of origin, so you can bet the top American, Englishman, Spaniard and so on.
We'll also see other types during bigger tournaments like the Masters. Top senior, amateur or lefty.
These offer value on occasions where were can eliminate large portions of the group because of course type or form and whittle it down to a couple of players we think can come out ahead of the rest.
As mentioned, it's hard to win a tournament, but usually we can figure out what type of player should succeed at a given course and this is another place to take advantage of that knowledge.
Metrics to Know
The PGA Tour has a treasure trove of data because it can plot and sort every data point from every shot that takes place — where it start, where it landed, speed, height, and so, so much more.
The biggest revelation in golf betting and data over the last decade has been Strokes Gained. It measures performance on each shot relative to the rest of the field and PGA TOUR at large.
Let's say the TOUR average to hole out from 210 yards away in the rough is 3.2, and a player does it in 2 shots. He's gained 1.2 strokes on the field.
Strokes Gained is broken down into four categories — off the tee, approach, around the green and putting.
Generally, we like to bet on elite ball-strikers who can put their second shots close to the pin, because putting is random and non-sticky week to week. There are better putters than others, but the best players in the world tend to be the best off the tee and the best iron players.
You can find the PGA TOUR's Strokes Gained Leaderboard here.
How would you rate this article?
This site contains commercial content. We may be compensated for the links provided on this page. The content on this page is for informational purposes only. Action Network makes no representation or warranty as to the accuracy of the information given or the outcome of any game or event.