Sobel: What the Last 10 Years of Masters Trends and Data Could Say About the 2019 Masters Champion
Credit:
Michael Madrid, USA Today Sports. Pictured: Sergio Garcia
No pre-tourney favorite has won the Masters in the last decade, yet nobody higher than 50/1 has won in the past seven years.
Jason Sobel breaks down the past 10 years of Masters data to see if we can find out what range the winner will likely be in, according to the odds.
Past performance is not an indicator of future results.
We all get it. Whether we've played the stock market or bet on sports, we all understand that just because something has happened previously there's no determinant which assures it will happen again.
And yet, there are obviously times when we can learn from past results – when we can gather information and use that data to make an informed decision about predicting future events.
This was my theory behind looking at the pre-tournament odds for each of the past 10 editions of the Masters Tournament, searching for trends amongst the eventual winners.
According to golfodds.com, these are the final odds for each of those winners, along with their placement on the board. (Because Masters odds are posted so early before the tourney, the numbers often change drastically prior to the opening round; I've used the final odds in every instance.)
2018: Patrick Reed 40/1, T-17
2017: Sergio Garcia 30/1, T-9
2016: Danny Willett, 50/1, T-16
2015: Jordan Spieth, 10/1, 2nd
2014: Bubba Watson, 20/1, T-6
2013: Adam Scott, 25/1, T-6
2012: Bubba Watson, 30/1, T-10
2011: Charl Schwartzel, 100/1, T-35
2010: Phil Mickelson, 10/1, 2nd
2009: Angel Cabrera, 125/1, T-40
A few notable findings: No pre-tourney favorite has won the Masters in the last decade, yet nobody higher than 50/1 has won in the past seven years. Essentially, we've witnessed a lot of winners who were firmly on the radar without being "The Man To Beat" beforehand.
If we tally up these numbers from the past 10 years, we'll find that winners' odds are an average of 44/1, while they rank an average of 14.3 on the board.
So, what does that mean in regard to this year's tournament?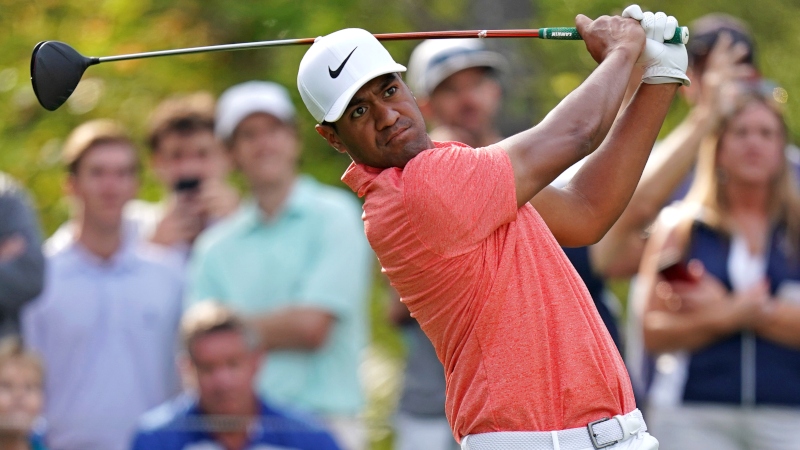 Well, it's a bit inconclusive. The players who rank somewhere just after 14th on the current list includes the group at +3000 – Francesco Molinari, Paul Casey, Tony Finau and Jason Day. If you want to try to base your winner simply on that ranking, well, you could probably do a lot worse.
That doesn't account for the 44/1 number, though. If we want someone to fit that profile, we have to peruse all the way down to the 23rd name on the board, a guy who won this tournament just two years ago. Again, some pretty solid value in picking up a recent champion at +4500.
If those results really do serve as a predictor for what might happen this week, there are five potential names who are each capable of winning and fit the immediate profile.
But we shouldn't stop there.
This exercise requires a little more process of elimination.
Now let's examine those same numbers – without the outliers.
Let's remove the two lowest and highest odds on the board over the past 10 years. That would be 10/1 wins from Spieth and Mickelson, and 100/1 (or higher) wins from Schwartzel and Cabrera.
Removing the outliers obviously alters the average numbers, too. The half-dozen winners left have been an average of 32.5/1 prior to the tourney and 10.7 on the board beforehand.
Looking at this year's event, that changes which players match up well with the averages.
Well, that 32.5/1 price once again brings the foursome of Molinari, Casey, Finau and Day into play. Seeing them at two different intervals in the same piece could leave some folks licking their chops. Those players at +3000 split the difference with Xander Schauffele and two-time champion Bubba Watson, each of whom currently reside at +3500.
As for being ranked an average of 10.7 on the board going into the week, we get three more names who are right around that number currently. Jordan Spieth, Rickie Fowler and Tommy Fleetwood are each in the 9-11 range, meaning they could follow part of that recent trend.
Before undertaking this project, I'd hoped that there was one individual name who fit the pattern perfectly.
Instead, we're left with 10 different competitors who meet these trends in at least one way.
That might not have been the answer we were seeking beforehand, but it still might be answer. Based on what we've witnessed at Augusta National over the past decade, don't be surprised if one of these 10 players – and not the tournament favorite – winds up sliding his arms into a green jacket on Sunday evening.
Some way, somehow, they each fit the profile.
How would you rate this article?