Golfers to Fade in 2019: Justin Rose's Equipment Change Looms Large
Credit:
Mark Konezny-USA TODAY Sports. Pictured: Justin Rose
Justin Rose is making a curious equipment change in 2019, switching his irons from TaylorMade to Honma. That could derail one of the strengths of his game.
Francesco Molinari rode a hot putter to a breakthrough 2018 season, but his success might not be super sustainable.
It happens every year.
An inevitable slide from golfers we don't see coming.
Of the players inside the top 10 of the world rankings at the end of 2017, four didn't win in 2018.
Jordan Spieth was coming into this year as the defending Open Champion, but the hot putter he's known for faded away and he fell outside of the top 15 in the world.
The buzz around Rickie Fowler was whether or not he'd finally break his major drought. Not only did he not win a major, he didn't win anywhere.
Then we had the injury bug hit Hideki Matsuyama and Henrik Stenson, who like Spieth and Fowler, were top-10 players that never found a victory during the season.
It's going to happen again in 2019, the only question is to who.
I've got a couple guesses.
Justin Rose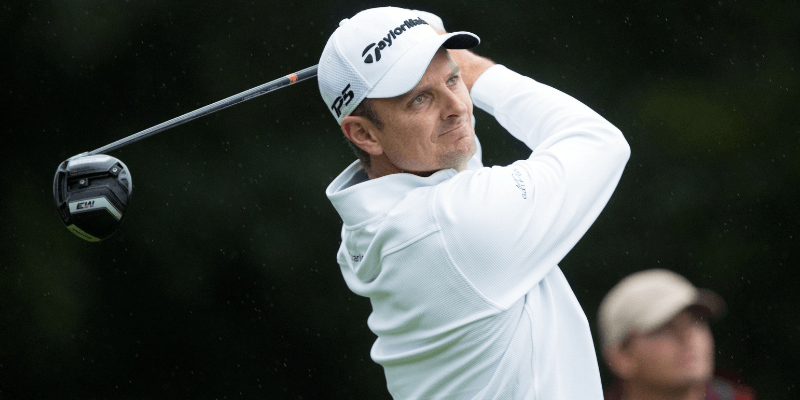 There's a really good chance that when the calendar flips to 2019, Rose will be the world No. 1. He's playing one last tournament this week in Indonesia, where he's the defending champ. If he finishes inside the top 10, he'll pass Brooks Koepka for the top spot. His top 10 odds are -800 this week.
So why would I suggest a guy who might be the best player in the world is heading for a drop?
We've all heard the saying "if it ain't broke, don't fix it," but Rose isn't following that advice.
He's changing his irons from TaylorMade to Honma. The Japanese club-maker is relatively unknown outside of Japan and China. Hideto Tanihara is currently the highest-ranked player listed as part of Team Honma at No. 169 in the world.
Ball-striking isn't a problem for Rose. He's one of the best iron players in the game, so it's hard to see this change improving what he's already got.
But when a player goes off the radar with an equipment change, it can cause trouble. Look no further than when Bubba Watson changed his golf ball to Volvik.
Rose's struggles are on the green. If his ball striking was identical to this year and the putter could heat up just a little, he'd win a major.
Instead, we enter the year with an extra unknown in Rose's game.
So until I see him string together good results with the new clubs, he'll be off my board next season.
Francesco Molinari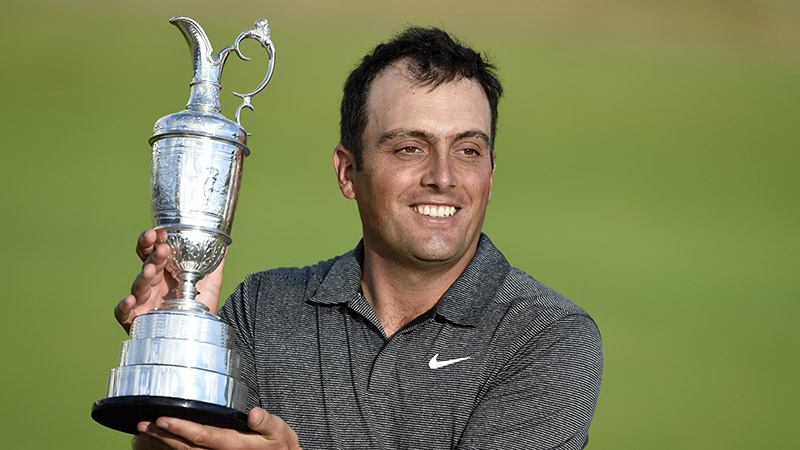 No one turned their career around quite like Molinari in 2018. The 36-year old had never won more than once in a year and had only four career victories worldwide.
He went on to win the Euro Tour's crown jewel at Wentworth, claim his first PGA Tour title and became a major champion. He then capped it off by destroying the U.S. in the Ryder Cup.
Molinari always had the approach game to compete. But in 2018, he added some distance with the driver, and more importantly, he caught fire with the putter.
And it's that putter that will be the reason I think I slides back down in 2019. Following that breakthrough at the Open Championship, Molinari returned to his normal self with the flat stick, losing strokes in four of the next five tournaments, and dropping around two shots per event on the greens.
If that putter has settled back into the same range it's been throughout his career, we can probably expect Molinari's game to return to where it was prior to 2018.
How would you rate this article?