Sobel's Honda Classic Betting Preview: Which Longshots Have Value in a Weak Field?
Credit:
Jerome Miron, USA Today Sports. Pictured: Emiliano Grillo
Justin Thomas (+500), Rickie Fowler (+1000) and Brooks Koepka (+1200) are the betting favorites for the 2019 Honda Classic.
This year's tournament features a weak field and that could provide value on longshots.
PALM BEACH GARDENS, Fla. — It was always going to be this way.
When the PGA Tour condensed its schedule, there were going to be some definitive winners – including the elite players, who could end their season earlier; the fans, who would be treated to more events featuring the biggest names; and the PGA Tour itself, which will (finally!) end before football season.
But there can't be winners without losers.
The Honda Classic was always going to be one of those losers.
Despite being local residents, Tiger Woods and Rory McIlroy aren't here. Seventeen others in the world's current top-22 aren't, either.
The usually incessant winds and brutal finishing stretch kept some guys away previously; the spot on the schedule added more names to that list.
In the olden days – you know, like, a few years ago – this would've been a death knell for a tournament. Fewer fans pony up for tickets and fewer viewers tune in when the big names aren't playing.
Here's where we put a good spin on it, though. No longer is the divide between haves and have-nots so great.
And yes, plenty of that has to do with wagering possibilities on events, big names or not.
I spent time speaking with a PGA Tour executive for another story this week. Let's just say the folks in Ponte Vedra Beach are keenly aware of the benefits of legalized gambling – not the least of which is the organic ability to grow the product and market players who previously weren't very marketable.
I know, this is major breaking news: When spectators have a little action on the action, they tend to be more personally invested.
There are few sports, though, where this inherent characteristic is more important than golf.
In team sports, even the lowliest performers own a built-in local fanbase which will take interest in their results. But how does golf's 112th-ranked player grow his profile in the public? Social media helps, but the tail doesn't wag the dog; the most successful players will have the most people following in nearly every case.
What helps more is the public's yearning desire for knowledge, to gather as much information as possible on those we're backing with our money.
Again, the PGA Tour understands this. No, it's more than that. They're living it; they're planning it; they're pushing for it.
This week is a perfect example.
There was a time, not so long ago, when the Honda Classic would have been rendered an afterthought for the public. But we're in a transitional phase. General interest in individual tournaments is gradually becoming less predicated on the strength of field.
This week's field isn't great. We know that. Those who have some action on the action, though, also know that it doesn't always matter.
Let's get to the picks, but first a reminder: As the first event of the Florida Swing, this event should offer a change in our collective mindset toward selections. We're going to witness a drastic shift in the players who are seemingly climbing leaderboards every week.
Granted, the best of the best will continue playing that way. But expect some West Coast all-stars to give way to those who play some of their better golf on the Bermuda grass of the Sunshine State.
Current form is nice, but this is one of the few times during the year where I'll elevate the value of course history – and more importantly, Florida history – just a little bit. Don't expect this week's board to mirror those we've seen over the first two months.
Favorites
Justin Thomas (+500)
I've been writing this a lot lately, but it probably needs to be said again: As enticing as Thomas might be on a track where he won last year, I can't bring myself to bet anyone at 5/1 against an entire field. In fact, check my favorite bet at the bottom of this column and you'll see I'm even fading JT this week (while clenching the whole time). That said, if you want to load him up in DFS and OAD formats, I can't blame you.
Sergio Garcia (+1600)
It feels like it's been about six months since Garcia did some damage on the greens in Saudi Arabia – probably because there have been about a dozen different controversies in golf since then. Last week's T-6 shows that whatever was eating him at that point has clearly dissolved, making him a solid play this week on a course where he owns a nice record.
Mid-Tier
Daniel Berger (+3300)
Nice little confluence of form and history working for the local guy this week. Berger grew up down the road and has played well here in the past, losing in a playoff four years ago. And while his results weren't very good over his first few starts of the year, a trip to Puerto Rico last week yielded a T-2 and should have him ready to play well here once again.
Alex Noren (+4000)
Here are a few things we know about Noren: Against world-class fields, he's rarely looked like a world-beater, failing to play his best golf in majors or WGCs; and against less-then-world-class fields in regular European Tour events, he often preys on inferior competition.
Noren hasn't played many of these types of tourneys in the U.S., but he's legitimately one of the best players in this week's field, which should fit his previous successful model.
Emiliano Grillo (+4000)
I'll admit it: Grillo got my blind side. I like the guy's game – and recent value – so much that I listed him in this column in nearly every West Coast event that he played. His results were very average, and hindsight is 20/20, but I really should've waited. I expect him to play much better starting this week, where he was T-8 last year.
Longshots
Brendan Steele (+15000)
As a former caddie for Steele (68.00 career caddie scoring average), I can tell you how much he relies on his looper throughout a round. For example, on one hole I suggested he hit 8-iron; he hit 9-iron instead and made birdie. You can't just dial up that kind of inspiration.
Anyway — and this part is actually serious — Steele will have regular caddie Christian Donald back on the bag this week for the first time all year, which should provide some semblance of normalcy on a course where he's played well in the past.
Brian Gay (+15000)
Despite a T-7 and T-22 on the West Coast, Gay is another player I have more confidence in once he returns to his East Coast home. He's not the longest hitter around, but few players control the ball as well as him, which should come in handy, especially if the wind blows.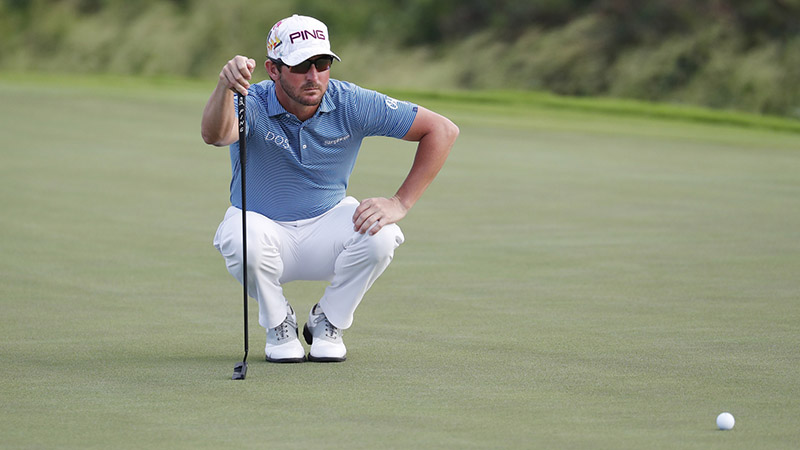 Andrew Landry (+20000)
A bet for Landry is a bet on the wind, which is forecasted to be light for Thursday and Friday, but stronger on the weekend, with gusts up to 16-18 mph. If Landry can make the cut, don't be surprised if his strong wind game helps him make a bunch of pars to move up the board throughout the weekend.
Peter Uihlein (+20000)
I wrote earlier about players who should thrive with the shift from the left coast to the right. One of the first who comes to mind in this category is Uihlein, who's endured a T-60, a T-66, a WD and two MCs so far this year. He might not instantly tear it up, but I'd be surprised if things don't gradually improve for a guy who's underperformed against expectations.
Ernie Els (+25000)
Yes, I'm serious. OK, so the Big Easy isn't exactly playing like the old days, but he's made the cut in all six PGA Tour starts this season and has shown a propensity for playing well at PGA National in the past. I could see a surprise top-10 finish, which still pays a nice price.
Sepp Straka (+30000)
Joey Garber (+50000)
A couple of relative unknowns who are trending in the right direction, Straka and Garber were T-16 and T-10, respectively, Puerto Rico last week, which could make them nice low-priced DFS options this week.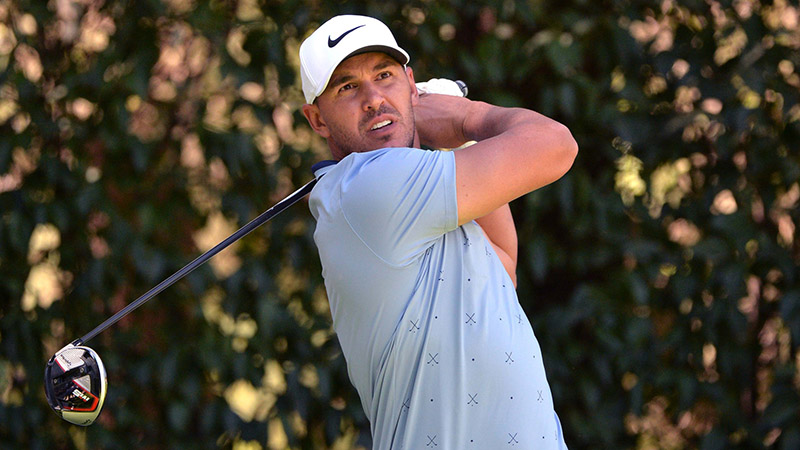 My Favorite Bet
The Field vs. Thomas/Fowler/Koepka (-300)
I'll get to this one, but first, let's review the last one: If you tailed my favorite bet at the WGC-Mexico Championship last week, you're welcome for the sweat – and I hope you got paid the full amount.
I picked Tiger Woods to finish top-10, with the caveat that we should live bet this even if he started slow.
Well, he opened with an even-par 71 – and then went on to finish T-10. Can you believe some people wring their hands over betting football games? I mean, this one offered a full four days of heartburn. It was glorious.
Anyway, let's get to this week.
I get it: We're betting against the three tourney favorites here. It includes the last two champions of this event. The recent PGA Tour winners' list reads like a who's who of big-name players. And Thomas, especially, appears ready to win something by six shots very soon.
Even so, I'm taking the field. I'm taking 141 guys against three.
Despite the back-to-back run of elite-level winners at PGA National, this is a course where traditionally anything can happen.
I've got the likes of Sergio Garcia, Adam Scott, Cameron Smith and a whole bunch of other solid players on my side. And frankly, while I can easily see JT successfully defending his title, Fowler and Koepka don't scare me too much here, so this is basically a bet against Thomas.
While the odds aren't the typical longer price I usually like for a fave bet, putting up $300 to win $100 here feels pretty safe.
How would you rate this article?
This site contains commercial content. We may be compensated for the links provided on this page. The content on this page is for informational purposes only. Action Network makes no representation or warranty as to the accuracy of the information given or the outcome of any game or event.