Perry's Puerto Rico Open Betting Picks, Odds and Preview: Coco Beach Offers Longshot Value
Credit:
Michael Reaves/Getty Images. Pictured: Viktor Hovland
The 2020 Puerto Rico Open at Coco Beach begins on Thursday at 6:10 a.m. ET, and Viktor Hovland is the current favorite at +1000.
Longshots, however, have been profitable bets in recent history at this event.
Check out Joshua Perry's betting picks for the tournament below, a card that includes plenty of those longshots.
While the stars are in Mexico in the limited-field WGC event, the rest of the PGA Tour will tee it up in the Puerto Rico Open.
This event fits better with my overall betting strategy for golf. I get to avoid favorites and focus in on a handful of longshots. Three of the last four winners here went off at over 100-1, with only Tony Finau breaking that recent trend in 2016.
The Course
Coco Beach plays at around 7,500 yards for a par 72. It's long but players don't need to bomb it off the tee to compete here. We've had Tony Finau and Martin Trainer come through, but shorter hitters like Scott Brown, Chesson Hadley and DA Points also have victories.
The course is wide open outside of a few lakes and there is very little rough to speak off, so basically just stay dry and you won't find too much trouble here. If the wind picks up, it can play more difficult.
---
Odds via PointsBet, where Action Network users can access an exclusive promotion to get a 200% deposit match (deposit $50, bet with $150). No strings attached. No rollover required.
---
The Favorites
Viktor Hovland is the current favorite at +1000. Hovland will try and follow the Collin Morikawa path and win one of these alternate-field events as a favorite to lock in his tour status for a couple of years. Long term, he's very likely to be the best player in this field but he doesn't have a top-20 finish in four starts this year — so I'll pass on him.
Alex Noren is the second-favorite and the only other really well-known player here since Ian Poulter withdrew. The Swede is +1500 and has been making cuts lately, so he could be on his way to re-establishing his tour status with a win.
The only other name of real interest here is Scott Brown at +2200. He's fresh off a second-place finish and has a win here, so he'll likely be the most popular bet in this range.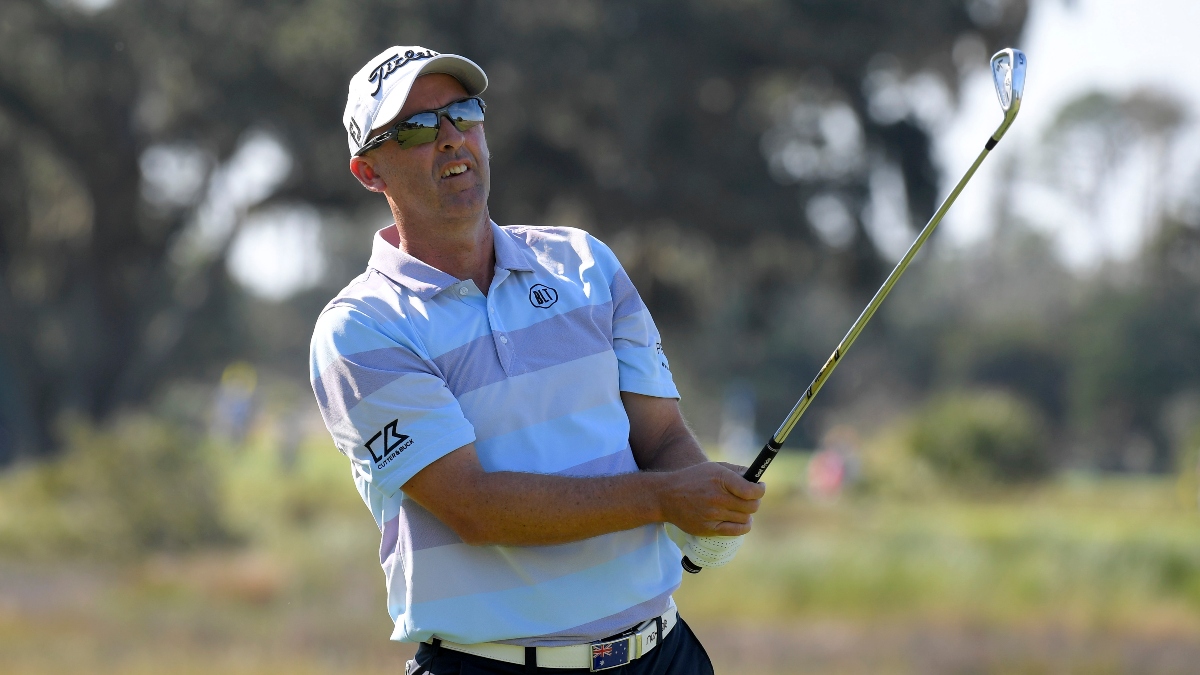 The Mid-Tier
I'll skip over most of this range. I just don't like backing many of these players at +4000 or +5000 when I think we can find guys who have basically equivalent talent levels in the triple digits.
I'll start with two solid tee-to-green guys in Cameron Percy and David Hearn at +8000. Hearn has five appearances here and has never finished outside the top 25, while Percy has finished inside the top 30 in four of his five starts on the island.
The Longshots
We'll take a shotgun approach here a back quite a few guys in this range. If players like Beau Hossler are going to be at +3000, I'd just rather take a chance on a three or four guys in the triple digits at the same price. It doesn't mean Hossler or other players in that range can't win, but I'd rather spread out my money in this type of event.
We'll start off with Sebastian Cappelen at 100-1. He's the closest equivalent to Martin Trainer for me in the field. A boom-or-bust bomber. He's got two missed cuts and a fourth-place finish in his last three events. He hits its a mile and racks up birdies in bunches. If he's in the rough he'll be fine here, he just needs to keep the ball dry.
I also like Hank Lebioda at 100-1 as well. His recent form isn't great, but he has two top-10 finishes in the Bahamas during his time on the Korn Ferry Tour. I'll be looking at that type of island form, especially since the PGA events in Bermuda and the Dominican Republic serve as good comps for this event. Lebioda's best PGA result was a third-place finish at Bermuda in the fall.
I'll also take a chance on Wes Roach 110-1. The form has drifted away from him since a hot end to 2019, but he does have a fourth-place finish here, so this may be a spot where he can jump start his season.
Next, I'll take a flyer with Josh Teater at 125-1. Nothing is really pointing in his direction, but his best result this season was an 11th in Bermuda.
I'll also take two more fliers on Ryan Brehm and Kristoffer Ventura at 150-1. Brehm has made four straight cuts, which is about as much form as you'll find in this range. He's another bomber who could use his length to take advantage of this course.
Ventura doesn't have much to go off at all, but he's the type of player on the Korn Ferry Tour who can just pop up and win out of nowhere and maybe he'll have a little extra motivation this week seeing his college teammate Hovland as the most popular pick to win.
Lastly, we'll go with Roberto Castro at 175-1. He's just a solid player who has kind of slipped through the cracks here. He's never finished outside the top-30 in four starts at Coco Beach.
As you can tell, there are more players than normal on this card, but as you can see below with the breakdown, the total stake remains about the same as the average event.
Golf betting comes down to the event. Some weeks are tailored to the longshots and we'll take a lot of chances. Other events are set up for the favorites and we'll only have a couple picks. It's important to keep the the total stake relatively steady, but be flexible week to week so you avoid getting into a set way of making picks.
The Puerto Rico Card
Cameron Percy +8000 (.41 units)
David Hearn +8000 (.41 units)
Sebastian Cappelen +10000 (.33 units)
Hank Lebioda +10000 (.33 units)
Wes Roach +11000 (.3 units)
Josh Teater +12500 (.26 units)
Ryan Brehm +15000 (.22 units)
Kristoffer Ventura +15000 (.22 units)
Roberto Castro +17500 (.19 units)
Total Stake: 2.67 units
How would you rate this article?