Sobel: Where Simpson, Tiger, Spieth and Others Might Contend Next
Credit:
Jasen Vinlove-USA TODAY Sports
The Highlights
We might not have to wait long for Webb Simpson to contend again: He has good history at Colonial, which hosts an event in two weeks. 
Tiger Woods is going to win and he's going to win soon. He should be in the mix at The Memorial, which he has won five times.
---
PONTE VEDRA BEACH, Fla. — Purely from a prognosticative perspective, Webb Simpson's win at The Players Championship this weekend reminded me of Patrick Reed's victory at the Masters.
Each player was trending in the right direction before his win, but not so much that he was a fashionable pre-tournament pick. (Props to our Joshua Perry, who hyped him up at 100-1 earlier this week.)
Each had fared just well enough in these respective events that it wouldn't have been a stretch to imagine him contending, but not well enough that he could be considered a course horse.
And each entered these tourneys firmly entrenched in the game's second or third tier, obviously capable of winning, but easily under the radar when compared with more popular peers.
I asked Simpson after his non-dramatic four-stroke victory what this would do for his confidence level moving forward. A loaded question maybe, but for a major champion who hadn't won in five years, he reflected on the need to start playing more consistently in the biggest events each year.
With that, let's get to the winner, the other top-five finishers and select big names on what this week meant for them and where we might again see them contend for a title next.
1. Webb Simpson
It's hard to believe any sort of floodgates will immediately open, with Simpson going on the sort of streak usually reserved for guys such as Dustin Johnson and Jason Day. But it's similarly hard to believe he'll take his foot off the gas pedal anytime soon, either.
Where to pick him next: Fort Worth Invitational (May 24-27). He's finished fifth and third at Colonial over the past two years. 'Nuff said.
T-2. Charl Schwartzel
For six months, his results were an amalgam of disappointments and discouragements. Then, all of a sudden, a T-3 alongside buddy Louis Oosthuizen at the Zurich propelled him to a T-9 at Quail Hollow and a T-2 this week. Big things are coming.
Where to pick him next: FedEx St. Jude Classic (June 7-10). He doesn't always play in Memphis, but last year's T-2 should force a return before the U.S. Open.
T-2. Jimmy Walker
Finally healthy and playing the type of golf that led to his lone major championship two years ago, Walker looks like he's going to get himself back into the winner's circle at some point this season.
Where to pick him next: Greenbrier Classic (July 5-8). After a guy has slumped, I always like to look at where he found some modicum of success during that period. Walker's T-18 at last year's Greenbrier should prompt a much better result now that he's playing better.
T-2. Xander Schauffele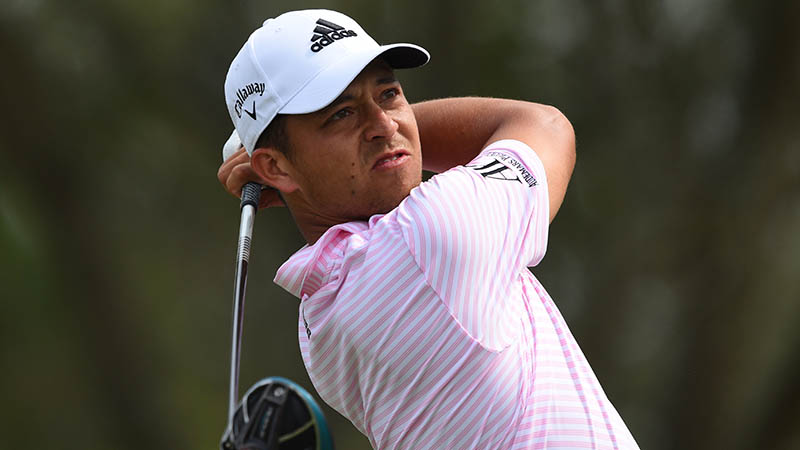 Adam Hagy-USA TODAY Sports
---
At some point, we're all collectively going to start giving this guy his due. All he's done since joining the PGA Tour is win twice last year, including the Tour Championship, and finish T-2 this week. I'm sticking by my preseason prediction: He'll make this year's Ryder Cup team.
Where to pick him next: U.S. Open (June 14-17). I'm telling you, Schauffele likes big events. He was T-5 at Erin Hills last year — and that was before his late-summer streak.
T-5. Jason Day
Those close to Day have assured me that his mind is focused on the right things, and he's ready to make a charge at the No. 1 ranking again. After two wins and a title contention this week, I'm stepping lightly onto the bandwagon, although I still think past performance tells us he's still a few months from playing his best golf.
Where to pick him next: PGA Championship (Aug. 9-12). Expect Day to slow down his schedule for the next two months, likely playing only in the Memorial Tournament before the U.S. Open. Wait 'til he gets hot again in late-summer.
T-5. Jason Dufner
A missed short birdie putt on 17 and short par putt on 18 cost Dufner plenty of cash on Sunday, but he's not done picking up nice paychecks this year. Anywhere ball-strikers thrive, Duf should succeed.
Where to pick him next: Memorial Tournament (May 31-June 3). Perhaps that's an easy call after his win there last year, but considering it came in the midst of three MCs, there's some magic on Jack's track for the Ohio native.
---
And now for some big names outside the final top-five …
T-11. Justin Thomas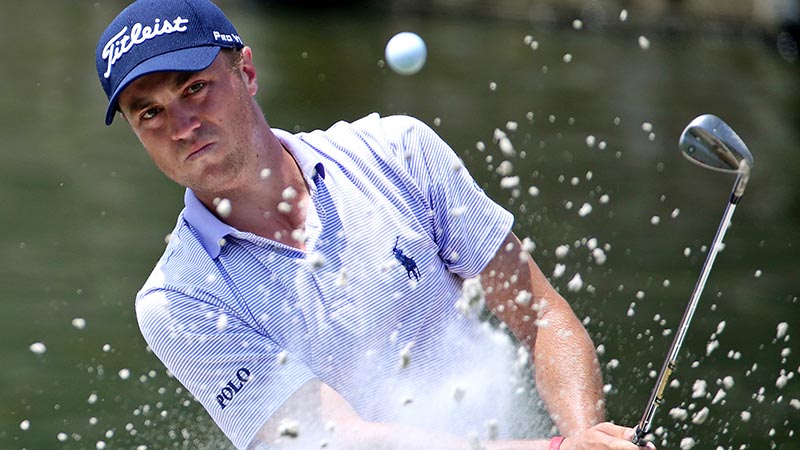 Peter Casey-USA TODAY Sports
---
Math is funny sometimes. JT finished one stroke better than Dustin Johnson this week, but it was enough to propel him into the No. 1 position on the world ranking for the first time in his career.
Where to pick him next: Anywhere. I'm not sure of JT's exact schedule — after his round, he continually mentioned having been on the road for the past three-and-a-half weeks and needing some downtime — but I'm guessing he'll play just the Memorial before U.S. Open. The way Thomas been going (14 consecutive top-25 finishes dating back to last September), he might just be a plug-and-play option wherever he tees it up.
T-11. Tiger Woods
It's happening. Tiger is back, he's among the world's best players — though we can certainly debate if he's "top-10 best" or "top-25 best" right now. Either way, it's foolish to write him off as some sort of has-been. He's going to win and he's going to win soon.
Where to pick him next: Memorial Tournament (May 31-June 3). He hasn't announced yet, but we've got to assume Woods' next start will be at Muirfield Village, where he's won five times. That seems like as good a place as any for the next step in his comeback process.
T-17. Dustin Johnson
He lost the No. 1 ranking Sunday evening, but DJ will shrug that off with his usual insouciance. That said, it's tough to find an upcoming venue where his skill set will be a major advantage.
Where to pick him next: RBC Canadian Open (July 26-29). That might sound like too long to keep Johnson on the proverbial bench, but he MC'd at the Memorial last year, might not be a great fit for Shinnecock and probably the same for Carnoustie. He can obviously win anywhere, anytime, but I like DJ ramping up for big summer push starting at Glen Abbey, where he's finished eighth and T2 the past two seasons, followed by good showings at the WGC-Bridgestone Invitational and PGA Championship.
T-41. Jordan Spieth
This week's final result won't reflect the current state of Spieth's game, which is better than most realize and ready to lead to some victories, if we're to believe his continued assurances.
Where to pick him next: AT&T Byron Nelson (May 17-20). I remember speaking with Spieth a few years ago, right after he'd played Trinity Forest for the first time. His coach, Cameron McCormick teaches out of the course, and by the fourth hole of his initial tour around there, Spieth insisted it could hold a U.S. Open immediately. He's seen the track — which will play host for the first time next week — more often than probably anyone else in the field. Expect a big week.
MC. Rory McIlroy
The high highs and low lows of McIlroy continued this week, as he failed to reach the weekend. Right now, it's difficult to know which Rory will show up at any given tournament — it could be the one who blitzed the field at Bay Hill just as easily as it could be the one who slammed the trunk by Friday afternoon at TPC Sawgrass.
Where to pick him next: The Open Championship (July 19-22). I'm still bullish on Rory, for this year and beyond, but it's difficult to be too confident in him right now. I'll play the waiting game for the next two months until he arrives at Carnoustie.
How would you rate this article?