Sobel's 2020 ZOZO Championship Preview & Betting Picks: Back Reed, Bubba For Big Weekends
Credit:
Matthew Stockman/Getty Images. Pictured: Bubba Watson
This week's ZOZO Championship takes a one-year detour to Sherwood Country Club, where Patrick Reed and Bubba Watson should be among the smart plays.
Jason Sobel takes an in-depth look at the field and tells us why he likes Reed, Watson and others heading into the event.
Another week, another limited-field, no-cut event at a temporary host venue, for which we might have more intel on than the permanent spot.
Just as last week's CJ Cup took a one-year hiatus from being contested in South Korea by moving to Shadow Creek Golf Course, this week's ZOZO Championship will eschew Japan in favor of Sherwood Country Club, former host of Tiger Woods' own Hero World Challenge, back when it was referred to with other title sponsors in the name.
Also like the previous event, this one isn't a WGC tournament, but it will have the same feel. And since we're discussing what it isn't rather than what it is, playing at Sherwood should give it the sense that Tiger is hosting this one, as well, which he isn't, though returning as the defending champion of the tournament helps perpetuate that sense.
A few other things to note before we get into the picks:
As of the time this was published, Dustin Johnson is still in the field. I'd expect that, much like the timing of Tony Finau's positive COVID-19 test and subsequent "suspension" over the past few weeks, DJ won't be able to compete in this one, even if his follow-up tests show a negative. If that is indeed the case, expect every player's odds to drop a few notches.
If it's not and Johnson's allowed to return, keep a sharp eye on a guy who knows this track as well as anyone else, considering his father-in-law(ish) Wayne Gretzky is a member.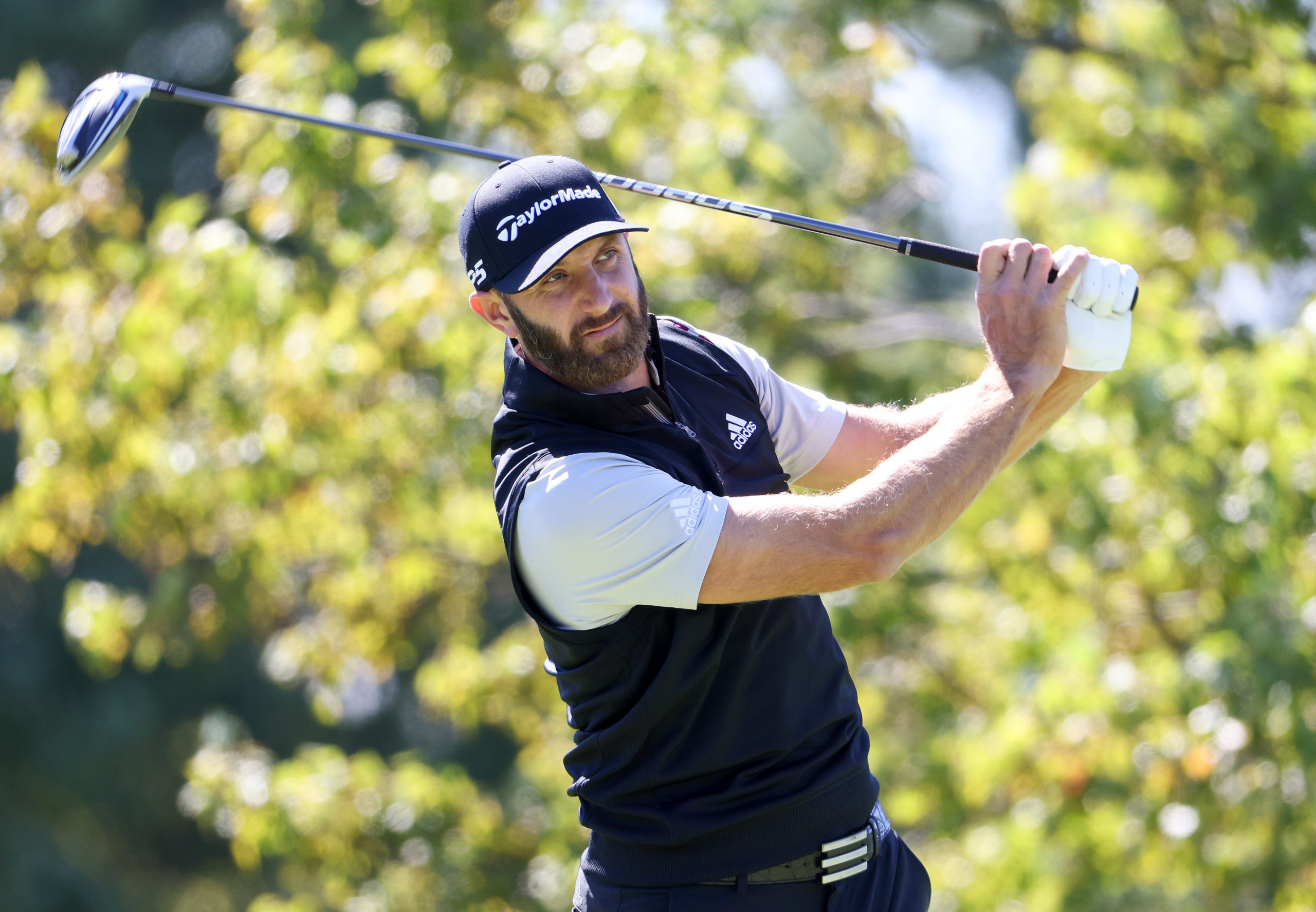 The last time a PGA TOUR-sanctioned event was held at Sherwood was 2013, when Zach Johnson defeated Woods in a playoff. Of the 14 total events played here, Tiger won five of them and had five runner-up finishes. If you'd like to give the noted course-horse a little extra consideration because of that, go right ahead — and I'll do the same below.
That said, I wouldn't read too much into seven-plus-year-old course history for most of the other players involved.
I've mentioned this site pretty frequently, but one of the most valuable applications at Data Golf — especially during a week when there's no annual history to rely on — is the course fit tool, which tells us which other tracks should correlate to another.
According to this tool, those which fit the best for the same metrics which work at Sherwood are Muirfield Village and Innisbrook's Copperhead Course. As you'll notice below, many of my plays this week are on players who have enjoyed success on one (or both) of those courses.
With that in mind, let's get right to the picks, starting with a guy who's got plenty going in his direction this week:
Outright Winner
One player to win the tournament.
Patrick Reed (+2500)
In his past three worldwide starts, Reed has finished 3rd-13th-7th (using 72-hole scoring for the last of those, that being the Tour Championship). That alone should have us jotting his name down this week, but recent form is hardly the only reason I'm listing him here.
If those course correlations are indeed accurate, it bodes well for Reed, who owns two Top 10s (and no MCs) in five starts at Muirfield and a pair of runner-up results at Innisbrook.
Then there's the fact that, as I stated above, this will likely take on the feel of a Tiger-hosted event, even if he's not doing the heavy lifting. Reed loves showing off for his idol, four times finishing Top 5 (in six starts) at the Hero.
My guess is that Tiger's inclusion alone will have Reed a bit more motivated than usual –– and he's usually among the most motivated guys around anyway.
[Bet Patrick Reed now at DraftKings and get a $1,000 sign-up bonus.]
Other OADers
Potential selections for one-and-done options.
Tiger Woods (+3300)
For those in year-long OAD pools (as opposed to season-long), there's a definite possibility that we're nearly 10 full months through the calendar and you've yet to write down Tiger's name.
If you've been able to hold off, well, congrats: He posted a T-9 to start the year at Torrey Pines, but has nothing better than a T-37 in a half-dozen starts since. Even though he can (obviously) still win at Augusta, I can't blindly recommend taking him for next month's Masters — and so, if you want to use him at some point, this could be the last chance.
As I wrote above, his history here is near-impeccable, to the point where I wouldn't be surprised if Zozo officials consulted with Tiger on where the defending champion would like to play this year's event.
Given the potential options, his comfort level is certainly greater at Sherwood than it would've been anywhere else.
[Bet Tiger Woods now at DraftKings and get a $1,000 sign-up bonus.]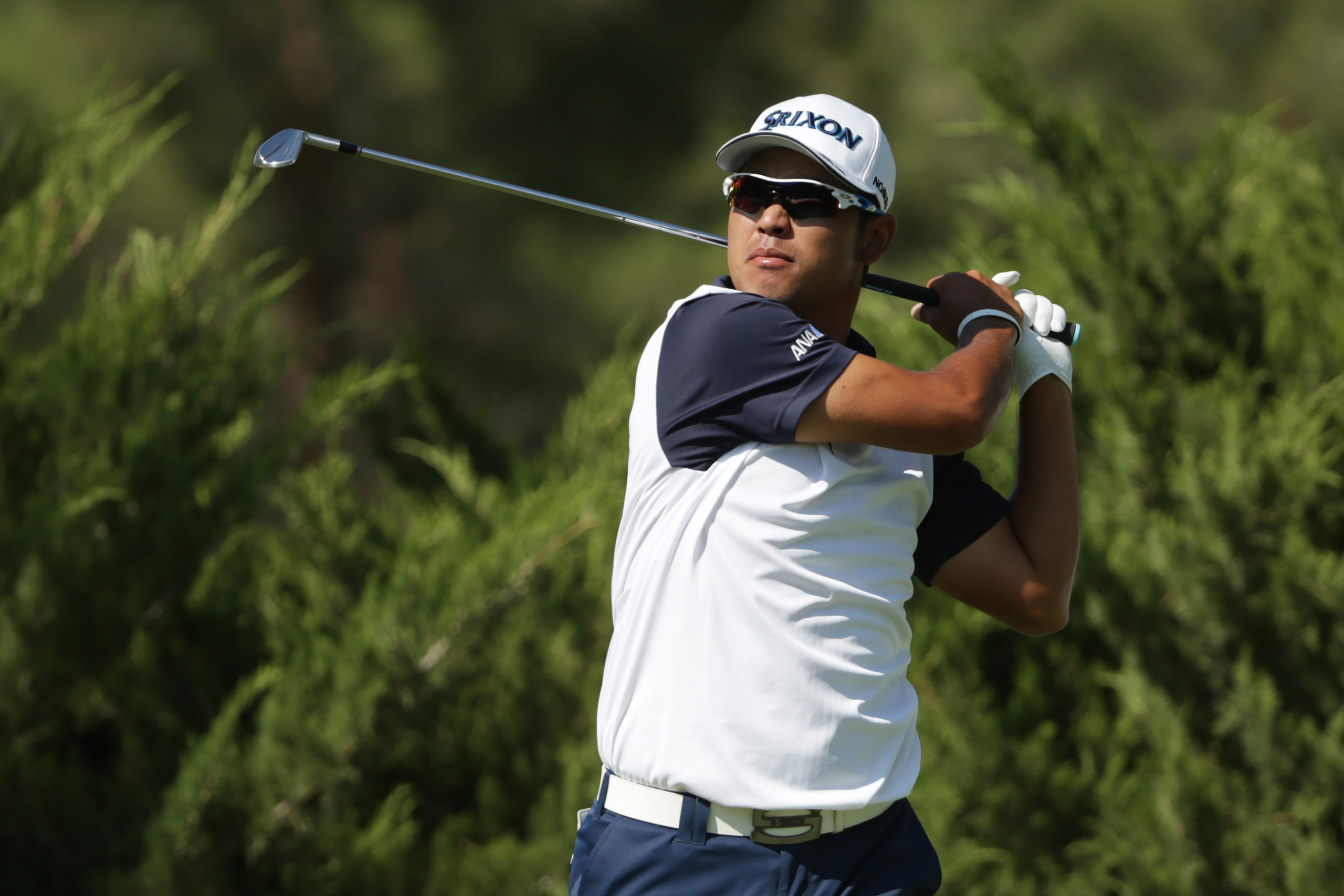 Hideki Matsuyama (+2800)
If an American company sponsored an event on the Japan Tour, don't you think the best American player on that circuit would be a little more fired up to show off at that one?
Even though Matsuyama's runner-up last year won't be followed with another start in his home country this time, I still think the motivation factor is a bit higher for him than usual.
Last week, it was the same ol', same ol' for Hideki, as he posted above-average ball-striking numbers and below-average putting numbers. He does tend to own a nice record in the fall, though, so it would hardly be a surprise to see him contend for this title once again.
[Bet Hideki Matsuyama now at DraftKings and get a $1,000 sign-up bonus.]
Top Five
One player to finish Top Five.
Bubba Watson (+750)
At the beginning of the PGA TOUR's restart in May, when it was announced there would be no fans on-site at events, one of the first players I thought this would impact on a positive level was Watson, who has spoken candidly about not liking crowds.
In his first six starts without fans, though, he posted four MCs and no results inside the Top 30. It appears that he's now coming around, however, as Bubba hit the ball better than anyone else at Shadow Creek last week.
He's a fan of Riviera, having twice won there, and while it might be sacrilegious to compare Sherwood to Riv, there should be good vibes coming back to the SoCal area.
[Bet Bubba Watson now at DraftKings and get a $1,000 sign-up bonus.]
Top 10
One player to finish Top 10.
Jason Kokrak (+750)
If we're looking for the Memorial/Innisbrook connection, then last week's champion needs to make this list. I don't usually enjoy including the most recent winner in my previews.
It's the golf prognosticator's version of some band opening a concert with its most popular song. Sure,  it sounds good in the moment, but really it's just low-hanging, crowd-pleasing fruit, giving the people what they want as they nod their heads aimlessly to the beat.
There's little nuance involved in either decision. On this occasion, though, there's greater reason to come out rocking with the first tune. Not only should this be a strong course fit for the obviously in-form Kokrak, but the human element — getting that decade-old monkey removed from his back — should have him playing freely throughout the week.
[Bet Jason Kokrak now at DraftKings and get a $1,000 sign-up bonus.]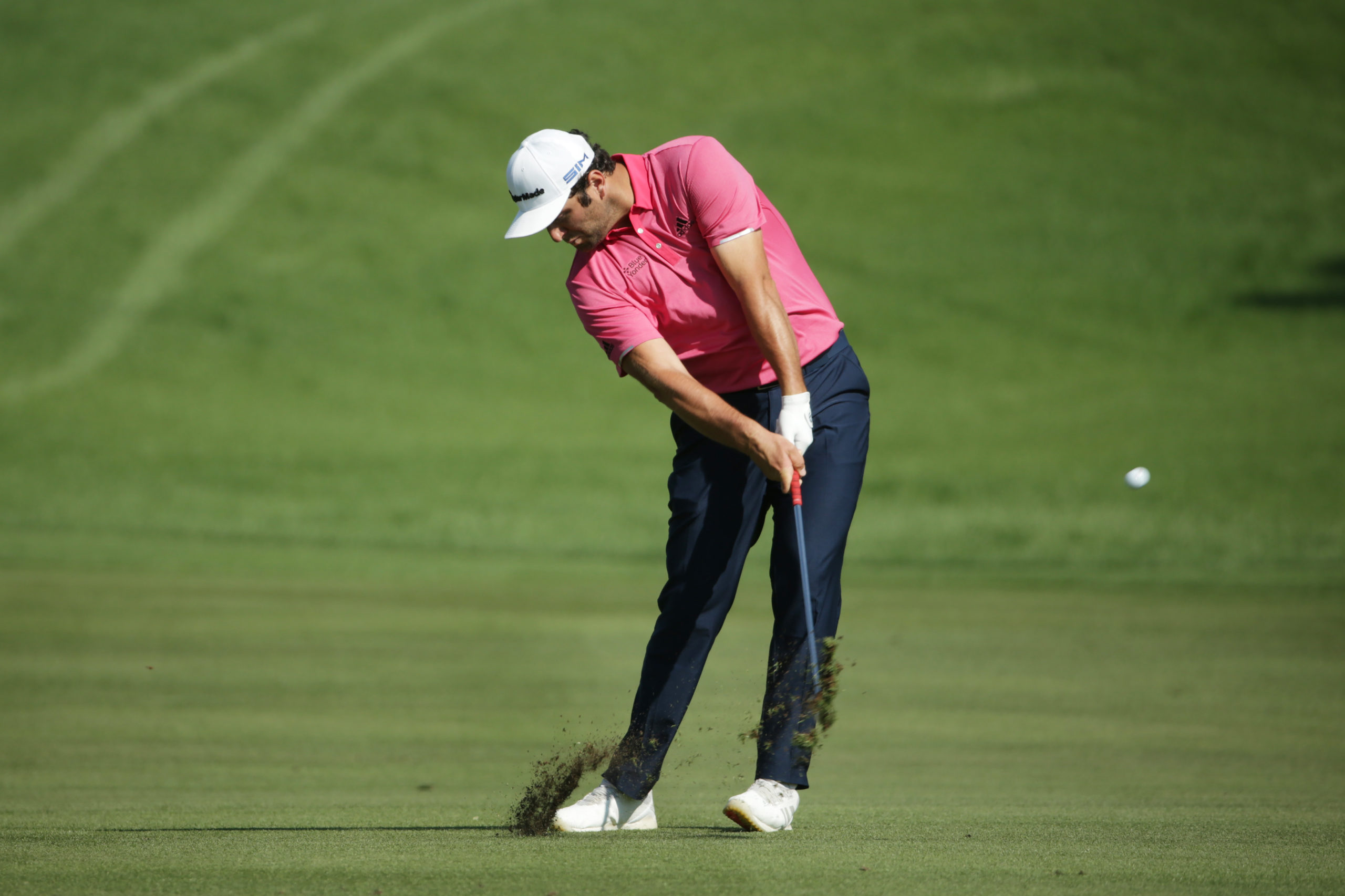 Top 20
One player to finish Top 20.
Danny Lee (+500 for Top 20)
There's no foolproof, predictive statistic in the prognostication game. If there was, it'd be a lot easier. However, one I often like to look at is final-round ball-striking from the previous week's event.
Lee led the field at Shadow Creek in strokes gained off the tee Sunday. Sure, he can lose his swing somewhere on that short trip between Vegas and L.A., but let's hope this one remains predictive, as I like Lee as a plus-money Top 20 and as a low-cost DFS option.
[Bet Danny Lee now at DraftKings and get a $1,000 sign-up bonus.]
DFS Free Bingo Square
A safe plug-and-play option for DFS.
Jon Rahm
It's easy enough to simply list the world's No. 1-ranked player as a "safe" DFS play for this week and move on to the next category. But I'm not just blindly taking the best available talent.
Rahm is fresh off a middling T-17 at Shadow Creek last week, but tends to play much better on the second week of a two-week stretch of competition. In fact, of his five global victories dating back to the beginning of last year, four of them occurred when he'd played the previous week.
And really, it doesn't much matter how he's played in that prior event, as during that time he's finished anywhere from runner-up to missed cut before prevailing just seven days later.
Throw in the fact that he won at Muirfield this year and was T-6 at Innisbrook last year, and he should be a strong play if you can spend up this week.
[Bet Jon Rahm now at DraftKings and get a $1,000 sign-up bonus.]
DFS 'Dog
A lower-priced option for DFS.
Joel Dahmen
Following the same rationale that led me to pick Lee above, Dahmen also posted very solid ball-striking numbers during Sunday's final round. Throw in the fact that he tends to play a lot of his best golf on his native West Coast and he could be a smart discount play near the bottom of lineups.
[Bet Joel Dahmen now at DraftKings and get a $1,000 sign-up bonus.]
First-Round Leader
One player to post the low score Thursday.
Joaquin Niemann (+4500)
I've been preaching my love for Niemann's game in my previews over the past two weeks and he's responded with results of 13th and sixth. I don't like/dislike him any more or less this week than the previous two, but I'm trying to find the right spot for him.
While he largely improved as the week progressed at the CJ Cup, he posted opening-round 68s in each of his first two starts of this season, so I'll bank on him going just a little bit lower in this one on Thursday. 
[Bet Joaquin Niemann now at DraftKings and get a $1,000 sign-up bonus.]
Matchup Man
One player who should beat comparable players.
Matthew Fitzpatrick (+3300)
While three MCs in his last nine starts gives me a little trepidation in taking him for matchups, Fitzpatrick has been so good at the other ones during that span that he needed to make this list. Fresh off a T-12 last week, it's really only a matter of time before he wins a U.S.-based event, a result which (insert sarcasm font) tends to cash most H2H bets, as well.
[Bet Matthew Fitzpatrick now at DraftKings and get a $1,000 sign-up bonus.]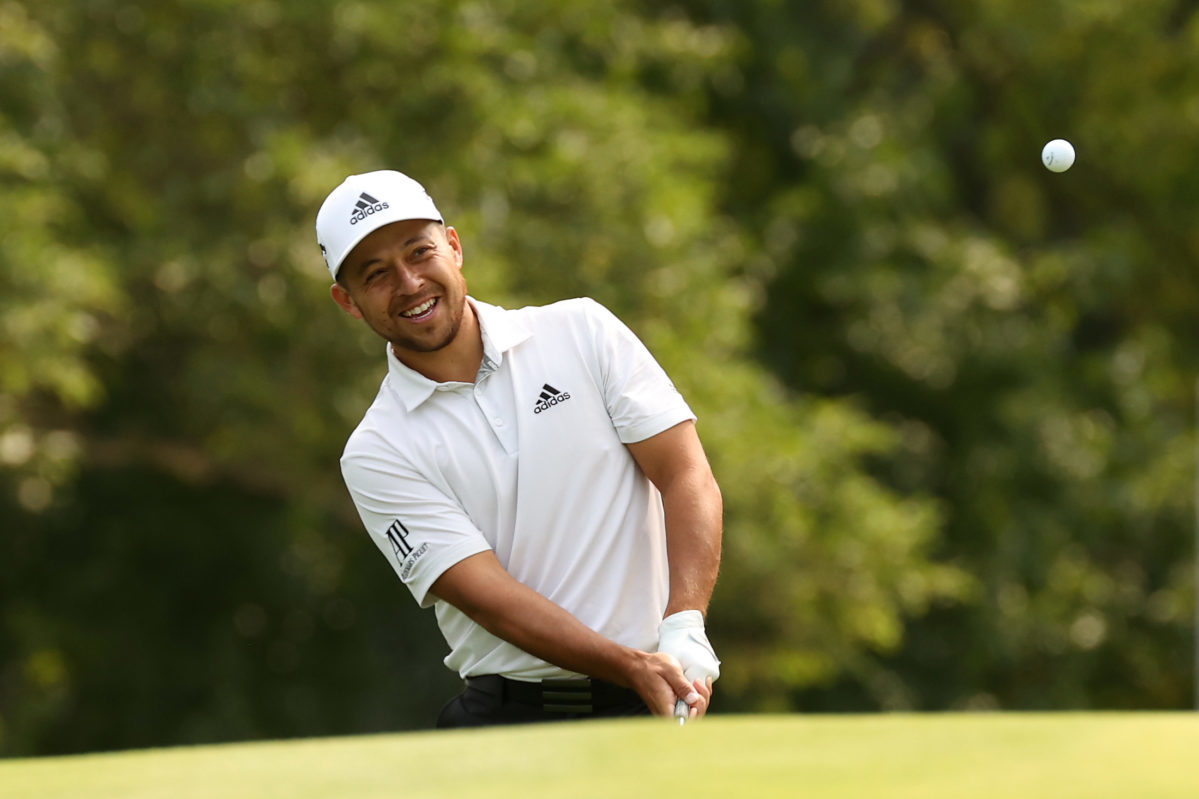 The Big Fade
One top player to avoid at this tournament.
Xander Schauffele (+1100)
I know what you might be thinking: Wasn't he your favorite outright play last week? And didn't he come in second place? The answers to those questions, of course, are yes and yes.
It honestly pains me to ever fade Schauffele, who is (obviously) one of the world's best all-around players. But … there's one clue as to why we should do it this week. In the past 22 months — since Xander's last victory — he's now compiled a half dozen runner-up finishes.
Of those previous five, he owns a fifth and a 10th, but also has a 46th, a 63rd and a missed cut. With his odds in the DJ-Rahm neighborhood, I'll take a pass before potentially jumping back on Schauffele for the Masters next month.
[Bet Xander Schauffele now at DraftKings and get a $1,000 sign-up bonus.]
How would you rate this article?