Sobel: What Every Contender Needs to Do (and Avoid) in U.S. Open Final Round
Credit:
Rob Schumacher-USA TODAY Sports. Pictured: Brooks Koepka during the 2019 U.S. Open golf tournament at Pebble Beach.
Gary Woodland has a thin lead over Justin Rose entering the final round of the U.S. Open with Brooks Koepka and Rory McIlroy lurking.
Jason Sobel details what they each need to do in order to be victorious at Pebble Beach.
PEBBLE BEACH, Calif. — Really interesting, eclectic leaderboard at the 119th U.S. Open, with Gary Woodland leading in search of his first major championship and a handful of past major winners in striking distance right behind him.
Let's get right to what each contender needs to do (and avoid) in order to win the big trophy on Sunday evening.
Gary Woodland (11-under 202)
What he needs to do: In the words of Aaron Rodgers … R-E-L-A-X. Woodland is the type of guy who always seems like the coolest dude in the room, but even in his post-round press conference Saturday, he seemed just a bit nervous about what's at stake.
During that interview session, the former college hoops player spoke about channeling his adrenaline in a different way on the golf course:
"When I first got out here, if I got excited, I couldn't control it. I didn't know how far the ball was going, got ahead of myself. I've learned to take an extra deep breath and really start controlling everything, and not just the game, controlling the mental side, too."
That's going to be a bigger key for him than any specific swing thought on Sunday.
What he needs to avoid: Thinking about the end result. Woodland doesn't exactly have a reputation as a closer on the PGA Tour, though his final-round scoring average this season suggests he's figured something out, as his Sunday average of 68.54 ranks sixth.
Granted, this will be the most pressure he's faced, but he's got to keep doing what's worked, as opposed to thinking too much about hoisting that hardware.
Justin Rose (10-under 203)
What he needs to do: Keep making every single putt he sees. Sounds easy, right? Rose ranks first in the field in putting this week — no surprise to anyone who's been paying close attention.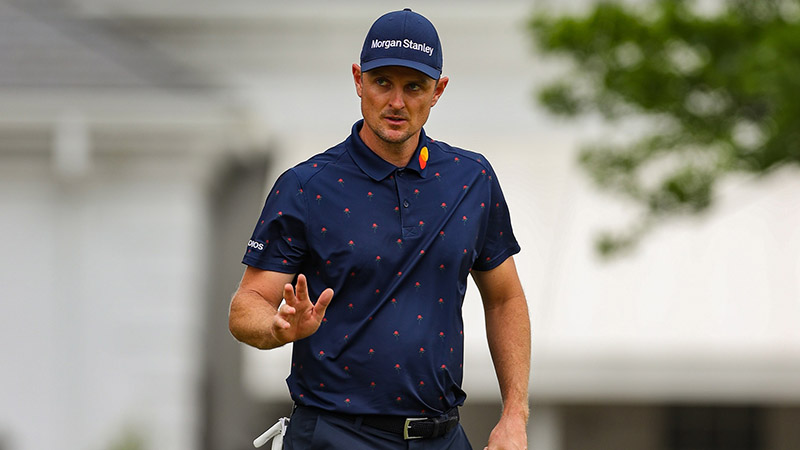 That's a stark contrast to his reputation as a ball-striker, one he hasn't lived up to so far. It's the flatstick that's gotten him to this point; it'll be the flatstick that either wins or loses this tournament for him.
What he needs to avoid: The rough. For the week, Rose ranks T-67 in driving accuracy, finding just 57% of the fairways.
Unlike most U.S. Open setups, this one hasn't been penal enough to keep him from scoring from the thick stuff, but he's tempting fate with these consistent misses. It's only a matter of time before one of those errant drives gets buried in the rough and leads to a double-bogey.
Brooks Koepka (7-under 206)
What he needs to do: Flex those muscles, show that swag, let the other guys know who wins this thing every year. I never liked the word "intimidation" when people stated it in regard to Tiger Woods and other players, and I don't like it in relation to Koepka, either. That insinuates they're scared of him.
The truth is, they just know he's really good. Announcing his presence with a few early birdies would get the rest of the contenders' attention very quickly.
What he needs to avoid: Trying to get it all back at once. Just like a leadoff hitter in the bottom of the ninth inning whose team is down four runs, he'll have to nibble away at the lead, getting some proverbial runners on base before attempting to knock one out of the park.
This might seem like no-brainer advice, but for an aggressive player like Koepka, who's only won one of his four majors in come-from-behind fashion, patience will indeed be a virtue.
Chez Reavie (7-under 206)
What he needs to do: Embrace the role of spoiler. Let the other guys get all the TV airtime and the gallery infatuation. Reavie has never been the type of guy to want to bask in the spotlight, so there's no reason to believe Sunday will be any different. This should be a very comfortable role for him.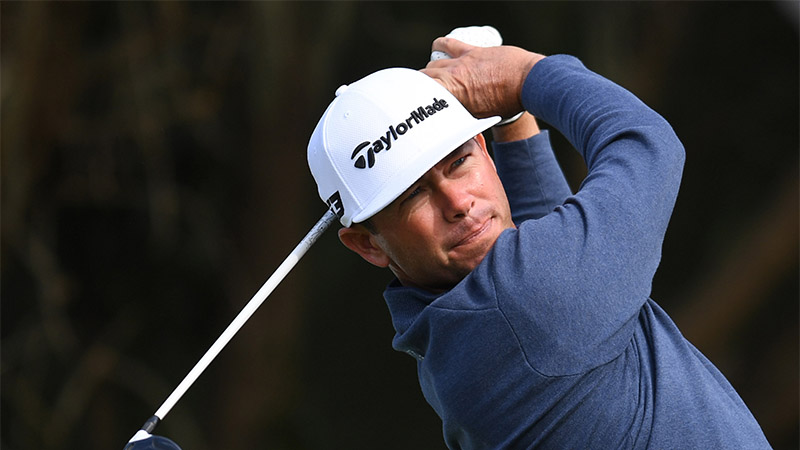 What he needs to avoid: Attempting to keep up with his playing partner all day. One of the things that has made this year's U.S. Open so good is that not one singular type of player can succeed.
Reavie and Koepka are basically polar opposites inside the ropes, so Reavie doesn't need to start hammering the ball in different angles like the guy across the tee box. I wouldn't expect that to happen anyway; he's smart enough to play his own game.
Louis Oosthuizen (7-under 206)
What he needs to do: Get off to a quicker start. Of the top-five players on the current leaderboard, Oosthuizen was the only one who played the opening five holes over par. If he does that Sunday, it might be over for him before it really started.
What he needs to avoid: Very much like what I wrote about Reavie above, Oosthuizen can't be worried about the fan support for Rory McIlroy, nor the angles he's taking off the tee. And again, a veteran of major championships like Oosthuizen likely won't get caught up in any of that, but it's worth remembering.
Rory McIlroy (6-under 207)
What he needs to do: Play exactly like he played last Sunday, when he shot 61 at the RBC Canadian Open to blitz the field and win by a million.
No, this one ain't the Canadian Open, but even so, Rory should still have some good vibes from his most recent final round and try to channel that same energy again.
What he needs to avoid: Pressing too hard. It's been a shocking five years since McIlroy's last major title and while he's often spoken this year about focusing on performance over results, you know he wants to kick that career odometer into the next number.
Matt Kuchar and Chesson Hadley (5-under 208) and others
What they need to do: Keep the faith. Hey, it's a U.S. Open and we haven't seen the toughest conditions yet.
It feels like the USGA is content to let conditions dictate the scoring, but if players show up Sunday morning and the rough has suddenly grown two inches and the greens have gotten a lot firmer, well, anything can happen. These guys need to remember that.
What they need to avoid: Bogeys. Smart concept, huh? Well, it's as simple as that. This group is too far back to make any squares on the scorecard and stay in any kind of serious contention. It's gotta be all birdies and pars.
How would you rate this article?