2021 Honda Classic Picks: Our Best Outrights, Longshots & Matchup Bets at PGA National
Credit:
Hector Vivas/Getty Images. Pictured: Aaron Wise
Every golf tournament is random. Every golf tournament has an element of chaos. But the way things are lining up for this week's Honda Classic, hoo boy.
Not only is PGA National known as one of the toughest courses on TOUR, but Mother Nature also figures to play a pretty big role this weekend as there is some serious wind in the forecast in Palm Beach Gardens. A difficult track, gusty weather and a wide-open field should make the Honda Classic quite the ride.
Here are our favorite outrights, longshots and prop bets at PGA National:
Outrights
Jason Sobel
Shane Lowry (+2800)
The truth is, with Lowry in mind for this spot over the past few weeks, I was rooting against his 69-68 finish for a solo eighth place at The Players, which undoubtedly lowered his price for this week, while increasing public interest. There's something to be said about momentum, though, as the reigning Open champion explained that he's been tinkering with his putting grip and finally settled on a winner, which sounds even more promising.
Then there's his schedule, which was to include a few days hanging at Augusta National with Lee Westwood (and perhaps more importantly, Lowry's own swing coach) early this week before heading back home for the Honda.
That's right – home. "I like the course at the Honda," he said. "It's a home game for me now. I live five minutes from the course." That's a lot of stars aligning for a guy who's often put together strong finishes in bunches.
Josh Perry
Kevin Streelman (+8000)
Streelman's ball-striking has been solid for the past few months as he's gained strokes both off the tee and with the approach four of his last five events.
Streelman's coming off an MC last week, but that was all short-game related, as he lost nearly three strokes in the two rounds. Shorter courses tend to be where he's more likely to pop up as well, with his two career wins coming at River Highlands and Innisbrook to go along with some good results at Pebble Beach.
Chris Murphy
Matt Wallace (+6600)
Variance runs wild at the Honda Classic so I am not that interested in backing players at the top of the board. PGA National will challenge players throughout the weekend — especially around the Bear Trap — so the the ability to grind out par will be very important this weekend.
Matt Wallace is the exact type of grinder that I am looking for to be able to hold rounds together and avoid the big number at this course. He comes in off of an 18th-place finish at the Arnold Palmer Invitational in a tournament that turned into a similar grind.
Wallace also seems to have found a little something with his game at the API, gaining strokes in all metrics, including 1.1 on approach. The Englishman also flashed his elite short game, gaining nearly five strokes on the field on-and-around the greens.
After missing out on qualifying for THE PLAYERS he will come in well rested and likely looking to prove himself once again. Wallace is undervalued by the books for his overall skillset and his course fit at +6600, especially in this weak field.
Matt Vincenzi
Keegan Bradley (+5000)
Keegan Bradley is the type of golfer who can play poorly for long stretches but is always good for a TOUR win every so often. If he gets in contention, he has a shot to win. He has four PGA TOUR victories including a major (2011 PGA Championship), a WGC (2012 WGC Bridgestone Invitational) and a FedEx Cup playoff event (2018 BMW Championship).
Bradley ranks first in his past 24 rounds in the field in strokes gained: Ball striking and in an event that has been historically dominated by ball-strikers, it feels like a good time to jump on Keegan. He finished 29th last week at THE PLAYERS Championship and 10th the week prior at the Arnold Palmer Invitational so he is playing some great Florida golf.
Keegan is also one of the best in proximity on Par 3:150-200 yards, so he should have what it takes to survive the infamous Bear Trap, which features two par 3's measuring 179 and 151. While not a good putter, he has gained strokes on the Florida greens in both of his past two starts.
I am less worried about his putting prowess in an event like The Honda Classic where the winning score will likely be in the single digits. It's all about managing the course this week and Bradley has the right game to do just that.
Landon Silinsky
Russell Henley (+3000)
The news of the Daniel Berger rib injury opens the door for the rest of the field to take advantage this week. Sungjae Im is as strong a favorite as any, but he's slightly too short to back at a course with so much unpredictability.
Instead I'll be siding with Henley, as his course history here shows he has quite an affinity for PGA National. The former winner here has missed just one cut in eight starts and boasts four additional top-25 finishes, including a T-8 last year.
Henley is coming off a missed cut at THE PLAYERS, but we can give him a pass as we saw plenty of stars succumb to the difficulty of Sawgrass last week. He should be back in his element at a shorter par 70 track and his long term ball-striking numbers look very strong.
He ranks No. 1 in this field in SG: Approach across his past 24 rounds and ranks fifth in total strokes gained in that same time frame. We know he putts better on Bermuda and has been playing some great golf over the past calendar year, so I'll take my chances at 30/1 he becomes a two-time Honda Classic Champion.
Rob Bolton
Brendan Steele (+4500)
In a tournament with few who present as threatening, a strong ball-striker with a track record to match has my attention. In fact, given the variables, I thought that his odds would be shorter, so hurl something his way. Shared the lead at the midpoint last year and went out in the last pairing in the finale en route to a T4. Also proven to be streaky, so it doesn't suck that he's 7-for-7 in 2021.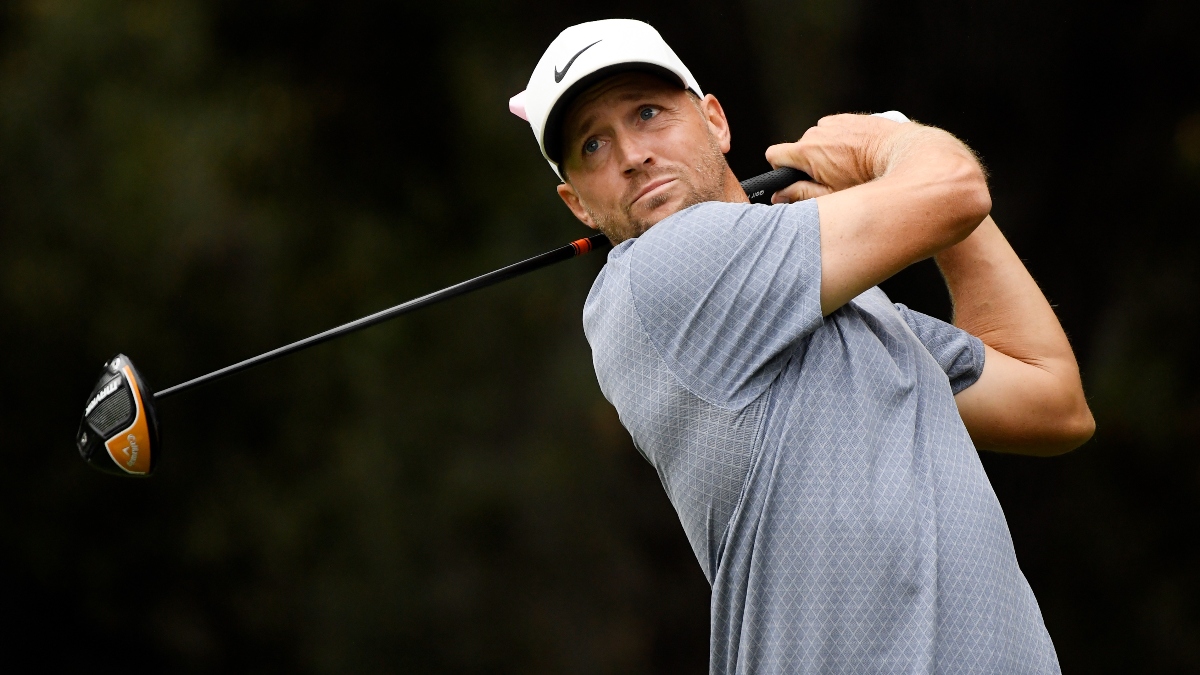 Longshots
Jason Sobel
Alex Noren (+7500)
In 2013, Noren played this event for the first time, missing the cut. The third and most recent time he played it was two years ago, when he also MC'd. In between, though, he was solo third in 2018, which proves that when he's on his game, this should be a strong course fit.
An opening 78 at THE PLAYERS put him behind the eight-ball last week, but his ball-striking numbers were all positive during a second-round 70 before he missed the cut. I like him to be in the mix on Sunday afternoon this week.
Josh Perry
Chez Reavie (+12500)
I like Chez in this range and he's also on the right side of the weather draw on Thursday. Reavie has gained ground off the tee and with his approach for four straight events, but been a short game issue lately with him. He lost six strokes putting in two rounds last week.
Like Kevin Streelman, Reavie is another player whose game is better suited to take on a shorter course like PGA National, so I'll take a shot on him at a big number.
Chris Murphy
James Hahn (+11000)
James Hahn has flashed some really good form in the start to the new year, as he contended in Phoenix and finished 15th at The Genesis. He was able to make the cut at THE PLAYERS, but struggled to score on Saturday which left him further down the leaderboard at the finish. He still gained more than three strokes on that elite field with his irons, and will look to carry that ball-striking into this week at PGA National.
His consistency of late especially on approach and in bogey avoidance make him an attractive bet to be able to manage the difficult conditions this week and put himself in the conversation down the stretch this week.
Matt Vincenzi
Kyoung-hoon Lee (+8000)
K.H. Lee is playing well and has had some success at PGA National. Lee was in contention until late on Sunday in 2019 en route to a 7th-place finish.
With difficult conditions and wind expected to be in the forecast, it is a perfect situation for Lee to thrive. He gains strokes on the field in both difficult and extremely windy conditions further highlighting the excellent course fit.
Additionally, his game seemingly picks up when he gets to the Florida swing and he was impressive at TPC Sawgrass last week where he gained 4.6 strokes off of the tee. Keeping the ball in play is essential at PGA National and Lee is in command of his driver right now.
The combination of course history and current form make the South Korean a worthy gamble this week.
Landon Silinsky
Aaron Wise (+8500)
Wise is worth backing at this high a number, as the former PGA TOUR winner has been striking the ball really well of late, ranking 16th in this field in SG: Ball-Striking over his past 16 rounds and 12th in SG: Tee-to-Green to boot. It's his putting that's let him down as usual.
Wise has played this tournament twice and made the cut both times, finishing 35th and 33rd respectably, so it's clear he feels somewhat comfortable at PGA National.
There will likely be a ton of carnage this week due to the expected high winds and all the water hazards, so taking stabs at former TOUR winners at close to triple-digit odds is a sound strategy.
Rob Bolton
Brice Garnett (+25000)
He doesn't typically contend in stand-alone events and I don't care. At this price, he's worth the ride. Tied for 11th last year with a solid attack. The through line of most of his success is wind and on mostly shorter courses. Check, check.
Perhaps the most underrated thing about him – other than the man himself – is that his putting is vastly improved, and he hasn't sacrificed what always has been confident ball-striking.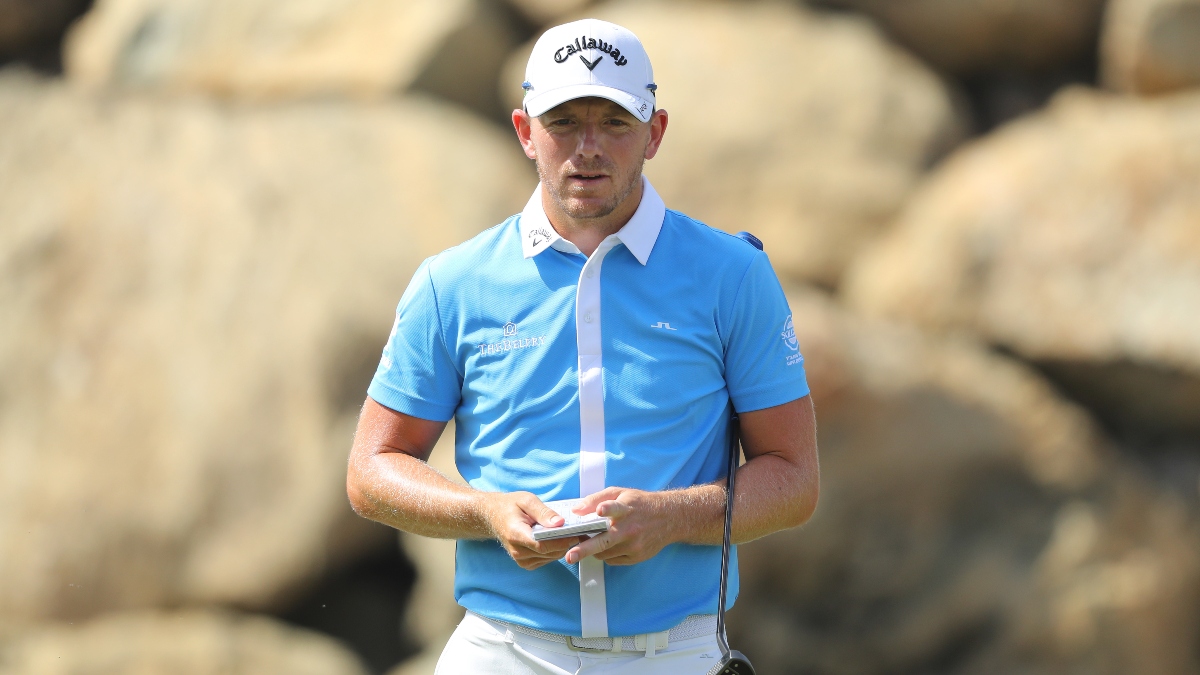 Prop Bets
Jason Sobel
Matt Wallace Top-10 Finish (+600)
Strong winds? Tough conditions? That's Matt Wallace's music. OK, so maybe he's no Matt Fitzpatrick when it comes to having his best stuff when it's playing the hardest, but this week should be right up Wallace's alley, as he already owns a T-20 in two career starts, and with very few big-name players in the field, he should enter this week with the confidence of knowing he's one of the bigger talents here.
At 55th in the world, he's the eighth-highest ranked player at the Honda, but has just the 19th-shortest odds, which makes him a nice value.
Chris Murphy
Kyoung-hoon Lee Top-10 Finish (+750)
One player that is sticking out to me this week in K.H. Lee. The South Korean quietly made his way around at TPC Sawgrass, gaining 6.8 strokes on that elite field with his ball-striking, but his short game left a bit to be desired. However, I would expect that to bounce back this week at the Honda as he is normally a very good player around the greens.
Lee has played well to start the year, but really only has one good result to show for it as he hasn't quite put it all together at the same time outside of the Waste Management Phoenix Open. I expect him to be a big beneficiary of the soft field at the Honda this week, and give himself a chance for another strong finish at a place he already has one Top 10.
Matt Vincenzi
Jim Furyk Top-10 Finish (+1100)
While Jim Furyk can't compete on a weekly basis on TOUR anymore, The Honda Classic is one of the few that suits his game.
It'll be important to stay out of trouble this week and Furyk excels in that regard, ranking first in the field in Fairways Gained in his past 24, 36, and 50 rounds. His iron play has also been sharp as he has gained over 3 strokes on approach in both of his past two starts on TOUR. Bermuda is also Furyk's best putting surface and he should be able to make some clutch par putts on this difficult track.
Jim has also had some recent Florida success including an impressive 2019 stretch where he finished 9th at The Honda Classic, 2nd at THE PLAYERS Championship and 18th at The Valspar Championship in three consecutive weeks.
Furyk may not be able to keep up with the elite golfers on TOUR anymore but he can compete in this weaker field in an event where the winning score will be in the single digits under par.
Landon Silinsky
Wesley Bryan Top-30 Finish (+275)
Bryan does not play too often, but when he does he's been very good since returning from his injury woes. He ranks 17th in the field in SG: Tee-to-Green and 11th in total strokes gained over his 16 rounds. He also has a fourth-place finish at this event back in 2017, so we've seen him flash significant upside.
If Bryan makes the cut he's extremely live to finish in the top 30 and at close to 3/1 I like that quite a bit.
Rob Bolton
Luke Donald Top-40 Finish (+440)
After nailing the four-man parlay at +458 for THE PLAYERS, I wanted seconds, but there's nothing tantalizing at this week's buffet. So, like the others here, I've retreated to a finishing position.
Ignore Donald's form … please. The all-time tournament earnings leader is 8-for-9 at PGA National with five top-11 finishes among six top 40s. He was T11 last year. It's a home-away-from-home game on a track that won't eat him alive and where par is his pal.
If you're scared, pivot to Jason Dufner for a top 30. He's also at +440 at FanDuel. Dufner is perfect in 11 trips with six top 30s, three of which since 2017.
How would you rate this article?