Sobel's Cheat Sheet for PGA Tour One-And-Done Pools
Credit:
USA Today Sports. Pictured: Rickie Fowler, Tiger Woods, Rory McIlroy.
If you haven't tried a PGA Tour one-and-done pool, you're missing out. The gist: You pick one player at every PGA Tour event, none more than once and no defending champs, then total up those earnings for the overall leaderboard.
Jason Sobel runs through three players he's eyeing for one-and-done pools at each 2019 PGA Tour stop.
Before I became a professional golf writer, before I'd ever written one word about any player or covered a single tournament, I was in a PGA Tour one-and-done pool.
Still am, too. It's been 22 years, spanning a period that featured middle-aged guys in pleated khakis to confident young studs in joggers and high-tops. (And yeah, that's just the dudes I'm making picks against.)
For those unfamiliar with OAD pools, there are a few variations, but this is the most popular: Pick one player at every PGA Tour event, none more than once and no defending champs, then total up those earnings for the overall leaderboard.
(In one of my pools, we also include about a dozen European Tour events and bump up money for majors and playoff events; in another, we pick two players per tourney, so myself and a buddy make our picks fantasy draft-style, with one player each at every event, and the loser between us pays our team's entry fee the next year.)
It's a great way of following along with a ride-or-die selection every week, without having to do the research and prep required for DFS and other more intense leagues.
There aren't many secrets to success in OAD pools, other than the obvious: Pick more winners than everyone else. But I do have a few tips that can help as you prep for the upcoming year.
Give yourself a chance.
There's nothing worse than taking a DNS, watching your player's name never show up on the entry list while your fellow pool competitors wave to you from the passing lane. You'll always endure some MCs, but do some research and pick guys who should at least play in those given events.
Nobody is Nostradamus.
Don't get too discouraged. You might start out in DFL on your pool's leaderboard after the West Coast Swing, but things can change in a hurry. While somebody might peel off a few early wins, it's difficult to maintain consistency in these pools. Just like a pro who shoots 78 in the first round, keep your head up and stay positive.
Don't overrate the majors.
I used to break this rule every year. They're the four biggest tournaments, I'd reason, so I should pick four of the best players. Sure, there's more money available at the majors, but how often do we see chalk anyway?
For example, you might like Justin Thomas at the Masters, but really like him at the Sony Open, which he won two years ago. If you think it's a sure thing, do it.
Here's another reason: History doesn't always repeat itself in golf. If your major selections are, say, Paul Casey, Tony Finau, Bryson DeChambeau and Tommy Fleetwood (ahem, in that order…), you're likely to cash a few nice checks while never taking the pool fave in any of those four events.
Remember the young 'uns.
This always happens: A month into the calendar, an up-and-comer will have posted three top-10s and you'll be kicking yourself for leaving him off your final list.
It's impossible to predict how every Web.com promotion will perform, but don't get so locked in to past results that you forget to include guys like Cameron Champ and Joaquin Niemann on your list.
Play some hunches.
You know that thing I just said about history not always repeating itself? Sure, there are times when you look at a player's recent results at an event, see he finished 2-5-3 the last three years, and lock him in. Nothing wrong with that.
But don't fall into the trap of thinking that just because a player was top-five the previous year, he'll easily do it again. In particular, I like looking for outlier scores. If you notice a player finished 29th at a tourney with four rounds of 68 and a third-round 79, there's a good chance that course fits his eye and he simply had one bad day.
---
OK that's enough general advice for now. Let's get our hands a little dirty.
For this article, I've included three potential selections at every PGA Tour stop.
Old Reliable (OR): A player who traditionally fares well at that given event.
Course Horse (CH): A player whose game should match up with the host venue.
Wild Card (WC): A player who I particularly like at a specific event, whether because of an underlying narrative, a home-field advantage or just as a "hunchy" play.
Here are my picks, based on a standard OAD league (which means no defending champions included).
Sentry Tournament of Champions (Jan. 3-6)
OR: Patrick Reed
CH: Jon Rahm
WC: Cameron Champ
There are two ways of looking at the year-opener: With only 34 players in the field, it's a chance to use a big gun against limited competition, or … with a guaranteed payday, it's a chance to use one of the less attractive winners from last year and know you'll get something out of him.
Sony Open in Hawaii (Jan. 10-13)
OR: Zach Johnson
CH: Justin Thomas
WC: Charles Howell III
This is hardly the greatest determining factor for success, but I usually try to pick a player who's already spent a week in Hawaii on neighboring Maui. Their body clocks are adjusted, they've already enjoyed a few Mai Tais and, most importantly, they have a week of competition under their belts while the majority of their peers are shaking off the holiday rust.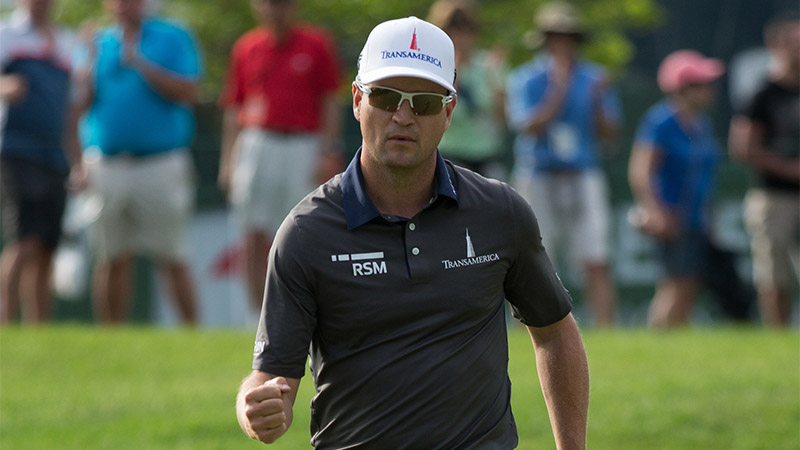 Desert Classic (Jan. 17-20)
OR: Charley Hoffman
CH: Brendan Steele
WC: Bud Cauley
This event was formerly known as the CareerBuilder Challenge (among other things). This biggest characteristic necessary might be patience, as potentially windy conditions and pro-am rounds can lead to some long days. Cauley finished T-14 last year, including one negative outlier round, and is a strong candidate to bounce back after a season marred by injury following a car accident last summer.
Farmers Insurance Open (Jan. 24-27)
OR: Tiger Woods
CH: Tony Finau
WC: Phil Mickelson
You know Tiger and Phil would each love to win at Torrey again, but Finau is my favorite pick here. He once won a Junior World event on this site and has continued his success, with top-25s in all four starts, including a T-6 last year.
Waste Management Phoenix Open (Jan. 31-Feb. 3)
OR: Hideki Matsuyama
CH: Jon Rahm
WC: Ollie Schniederjans
Your lazy pool competitors will notice Matsuyama's record of 1-1-2 before last year's WD and simply plug him in and move on. Might not be a bad play, but if you'd rather zig when everyone else zags, the hatless Schniederjans owns a nice record here in his short career.
AT&T Pebble Beach Pro-Am (Feb. 7-10)
OR: Dustin Johnson
CH: Brandt Snedeker
WC: Jimmy Walker
You have a tough decision to make this year: Take DJ at Pebble Beach (for the Pro-Am) or take DJ at Pebble Beach (for the U.S. Open)? Either way, if you're looking beyond 18 Mile Drive for a place to use him, you might be doing it wrong.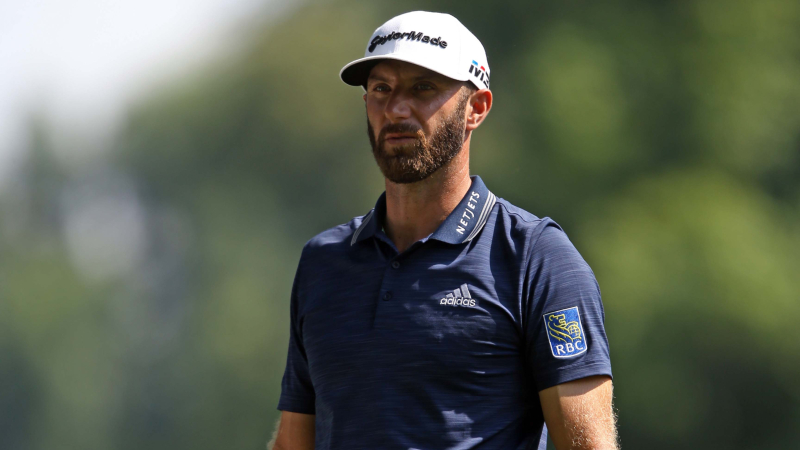 Genesis Open (Feb. 14-17)
OR: Kevin Na
CH: Phil Mickelson
WC: Keegan Bradley
Bubba Watson (three times) and Dustin Johnson (once) have combined to win three of the past four editions of this event, but don't be fooled into believing that Riv can only be tamed by the bombers. Na, who grew up in SoCal, is a prime example.
WGC-Mexico Championship (Feb. 21-24)
OR: Justin Thomas
CH: Tyrrell Hatton
WC: Brooks Koepka
With only one previous edition of this event in Mexico, there's not much history to use here. Instead, with the high altitude, I like taking a big banger and letting him use that to his advantage. Koepka is an interesting choice; he was injured and didn't play here last year, so most OADers will overlook him.
Puerto Rico Open (Feb. 21-24)
OR: Rafa Campos
CH: Sam Saunders
WC: Sam Ryder
Don't be fooled into thinking major decisions are the toughest ones. Alternate-field events are brutal to prognosticate, especially months ahead of time — and even more especially in the case of this one, which hasn't been contested since 2017 due to last year's devastating hurricane in Puerto Rico.
The Honda Classic (Feb. 28-March 3)
OR: Sergio Garcia
CH: Luke List
WC: Daniel Berger
Tread carefully: With a more condensed schedule this year, players are going to be creative with taking time off, which could mean some stalwarts of the Florida Swing events might not show up. I'd opt toward burning a guy like List or Berger, each of whom has lost in a playoff at this tourney, instead of dealing with the heartburn after taking a top-20 player who doesn't show.
Arnold Palmer Invitational (March 7-10)
OR: Tiger Woods
CH: Henrik Stenson
WC: Sam Saunders
It says OR next to Tiger's name, but it should probably say "OG." If you want to save him for a bigger tourney, Stenson is a guy I always have a tough time finding the right spot for, but owns an exemplary records here. As for Palmer's grandson Saunders, well, you know you're not getting a DNS.
The Players Championship (March 14-17)
OR: Adam Scott
CH: Francesco Molinari
WC: Tommy Fleetwood
The beauty of TPC Sawgrass is that it doesn't play favorites. Long hitters, ball-strikers, great putters — all types can contend on this golf course. That said, if you're leaning toward a specific attribute, it might be smart to opt for length, as the move back to March should ensure a track that doesn't play nearly as fast and firm as it did in May.
Valspar Championship (March 21-24)
OR: Henrik Stenson
CH: Charl Schwartzel
WC: Luke List
This has quickly become a must-watch event, thanks to the bevy of big-name contenders on an Innisbrook track approved by the pros. Like Stenson, Schwartzel is often a tough guy to place in the pool, but this spot is better than most.
WGC-Dell Technologies Match Play (March 27-31)
OR: Dustin Johnson
CH: Kevin Kisner
WC: Alex Noren
I like picking intimidating players with strong mental fortitude in this format, but that doesn't always go according to plan. (Let's just say I didn't have Bubba Watson last year.) The other option is just assuming that this event is a crapshoot, so take your favorite overseas stud and hope for the best. Noren fits that profile.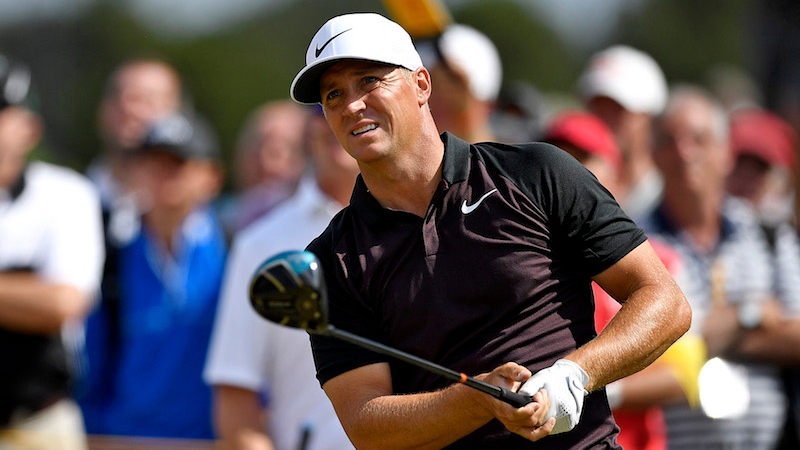 Corales Puntacana Resort & Club Championship (March 28-31)
OR: Sam Ryder
CH: Seamus Power
WC: Hunter Mahan
Here's a fearless prediction: Mahan wins again this year. His comeback started to trend in the right direction last summer, and an opposite event might be the right place for him to break through. Besides, won't it be fun rooting for him here?
Valero Texas Open (April 4-7)
OR: Jimmy Walker
CH: Ryan Moore
WC: Joaquin Niemann
Now the week before the Masters, TPC San Antonio might not prep players for Augusta National the way Houston did, but it could lead to a much better field, as more international players enter to sharpen their games before the year's first major.
Masters Tournament (April 11-14)
OR: Tiger Woods
CH: Bubba Watson
WC: Paul Casey
Look, if you're reading this, then you follow the game; and if you follow the game, then you don't need me to tell you who plays well at the Masters every year. But I'll offer this: There's something extremely gratifying about getting to the year's first major and seeing a different player next to your name than anyone else in the pool. Don't be afraid to go (slightly) off the popular path.
RBC Heritage (April 18-21)
OR: Matt Kuchar
CH: Kevin Kisner
WC: Cameron Smith
Often the domain of your favorite SEC ball-strikers, I'm partial to Smith here, whose wedge-game wizardry should fit HarbourTown perfectly.
Zurich Classic of New Orleans (April 25-28)
OR: Kevin Kisner
CH: Justin Rose
WC: Ben Crane
In one of my OAD pools, we skip this team event at the beginning of the year, then draft based on the leaderboard one week beforehand. Otherwise, you're simply picking a player and hoping he's one-half of a solid partnership.
Wells Fargo Championship (May 2-5)
OR: Rickie Fowler
CH: Peter Uihlein
WC: Julian Suri
Uihlein and Suri are two of my favorites to enjoy a major uptick in performance this year. If you're like me and you want to fit 'em in somewhere, this might be the right place to look.
AT&T Byron Nelson (May 9-12)
OR: Marc Leishman
CH: Jordan Spieth
WC: Adam Scott
This is a decent spot for Guys You Don't Trust Elsewhere. I'm more bullish on Spieth than most others this year, but if you don't want him at a major, your best bet might be on his home track. Or you can go with Scott, who's a tough puzzle piece to find a place for, but finished T-7 here last year.
PGA Championship (May 16-19)
OR: Phil Mickelson
CH: Tony Finau
WC: Patrick Cantlay
Here's a tip: If you're trying to unearth the best pick at Bethpage Black, don't go all the way back to the 2009 U.S. Open, when Lucas Glover outlasted the waterlogged competition. Don't even look at 2016, when the opening FedEx Cup event was held here; the course will play so much differently for a major in May.
Charles Schwab Challenge (May 23-26)
OR: Brian Harman
CH: Emiliano Grillo
WC: Ryan Palmer
Don't be fooled by the new name: This is the long-time tourney at Colonial, one of the three or four tracks on the schedule where a short-hitting ball-striker isn't at an inherent disadvantage against his long-bombing peers.
The Memorial Tournament (May 30-June 2)
OR: Justin Rose
CH: Kyle Stanley
WC: Joaquin Niemann
Jack Nicklaus' annual tourney almost always gets the big boys' hearts pumping, though even the host wondered aloud last year whether being wedged in between the second and third majors might hurt the field. I'd swing away with whichever elite player you like here, but just know they all come attached with a warning label.
RBC Canadian Open (June 6-9)
OR: Jason Day
CH: Jhonattan Vegas
WC: Adam Hadwin
No Canadian-born player has won his country's national championship since Pat Fletcher in 1954, but if you're the sentimental type like me, Hadwin is easily the home nation favorite, followed in order on the world ranking by Corey Conners, Benjamin Silverman, Nick Taylor and Mackenzie Hughes.
U.S. Open (June 13-16)
OR: Phil Mickelson
CH: Dustin Johnson
WC: Bryson DeChambeau
Lefty gets a bad rap for his lengthy close-but-no-cigar record at this event, but as anyone who's taken him in an OAD when he finished runner-up here knows, second-place money still looks solid on the overall scoresheet.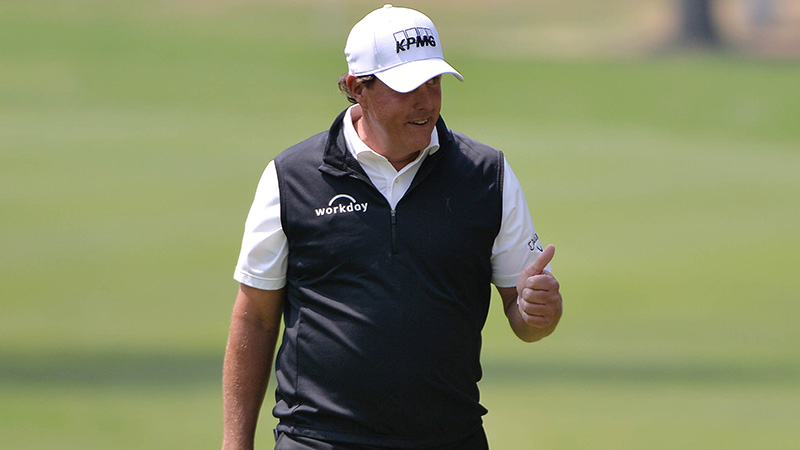 Travelers Championship (June 20-23)
OR: Stewart Cink
CH: Patrick Cantlay
WC: Patrick Rodgers
Cantlay was still an amateur when he came within a final-hole bounce of posting a second-round 59 at this event. For a tourney that has done such a quality job of offering playing opportunities to young players, it tends to get rewarded back from them later in their careers — and this could be Cantlay's chance to do just that.
Rocket Mortgage Classic (June 27-30)
3M Open (July 4-7)
WC: Abraham Ancer, Harold Varner III, J.J. Spaun
Everyone's a wildcard at these new events. I'm grouping these two back-to-back additions to the schedule together, because the events in Detroit and Minneapolis, respectively, represent a great unknown. My advice: Have fun with 'em. If you're not taking an elite player with a sponsorship tie-in (Fowler at the Rocket Mortgage could be a sneaky selection), then grab a guy who should show up against a second-tier field and has a solid chance of winning a title this year. I've listed three of my favorites above.
John Deere Classic (July 11-14)
OR: Zach Johnson
CH: Kevin Tway
WC: Andres Romero
Look, Johnson hasn't yet gone the way of Jim Furyk where you probably won't add him to your sheet, but he's also likely not on your radar for another major. So you might as well take him in the obvious place, where he serves as de facto mayor of the event.
The Open Championship (July 18-21)
OR: Rickie Fowler
CH: Rory McIlroy
WC: Ian Poulter
You'd better believe that for the first edition of The Open in Northern Ireland in more than a half-century, Rory will be even more pumped up than usual. While it's true that he plays his best golf on lengthy parkland courses in soggy conditions, I can't let go of the narrative that will surround him at this one.
Barbasol Championship (July 18-21)
OR: Brian Gay
CH: Cameron Percy
WC: Sam Burns
Played opposite The Open, you'll need to walk the delicate line between taking a player who hasn't played well enough to qualify for the last major, but is playing well enough to contend at this tourney.
WGC-FedEx St. Jude Invitational (July 25-28)
OR: Dustin Johnson
CH: Brooks Koepka
WC: Brandt Snedeker
Now rebranded as a WGC, the field will resemble the erstwhile Bridgestone Invitational. The TPC Southwind track is the same one that was used for the old FedEx St. Jude for years. Finding a nice cross-section of players who fared well in Memphis and should be eligible for this event is paramount. (Also: Try to avoid any potential pneumonia victims after players travel from chilly Portrush to sweaty Memphis in the middle of the summer.)
Reno-Tahoe Tournament (July 25-28)
OR: J.J. Spaun
CH: C.T. Pan
WC: Ricky Barnes
Take everything I just wrote for the Barbasol and apply it here, too.
Wyndham Championship (Aug. 1-4)
OR: Webb Simpson
CH: Si Woo Kim
WC: Ryan Moore
Long-time readers know my lone hard-and-fast rule about fantasy golf: If a past champion named one of his children after the title sponsor, take him every single time. Simpson… hello!
The Northern Trust (Aug. 8-11)
OR: Jason Day
CH: Adam Scott
WC: Emiliano Grillo
Back at Liberty National for the first time in a half-dozen years, the playoff opener doesn't really follow any specific blueprint for winners, other than solid players who can withstand an elite field.
BMW Championship (Aug. 15-18)
OR: Tiger Woods
CH: Jason Day
WC: Gary Woodland
Being played at Medinah for the first time since becoming a playoff event, this one could be ripe for another Tiger victory, much like his Tour Championship win last year. If, as he's promised, he plays fewer events this year, expect Woods to have a little more left in the tank than many of his fellow competitors at this point in the summer.
Tour Championship (Aug. 22-25)
OR: Jordan Spieth
CH: Justin Thomas
WC: Matt Kuchar
Look, there's no secret to this one: Even if you don't want to get chalky for the season finale, you don't want your fate in the pool to come down to a final-week DNS. Play it (sort of) safe and make sure you fill in a name who owns a good chance of making it this far.
How would you rate this article?