The Best Golf Gambling Stories from PGA Tour Stars
Credit:
Credit: Jeff Curry-USA TODAY Sports. Pictured: Adam Scott and Justin Thomas.
The Action Network spoke with several of today's top professional golfers to find out their favorite personal golf betting stories.
The players interviewed include: Adam Scott, Justin Thomas, Gary Woodland, Kevin Kisner, Tony Finau, Paul Casey, Marc Leishman, Rickie Fowler, Rory McIlroy, Zach Johnson, Brendan Steele, Bryson DeChambeau, Corey Conners, Matt Kuchar, Louis Oosthuizen, Chez Reavie, Brooks Koepka, Justin Rose and Jason Kokrak.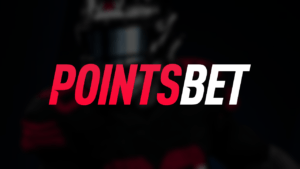 Bet golf at PointsBet and get $250 FREE.
During his early teenage years, DeChambeau became very good at the game, very quickly – and he wasn't shy about letting his buddies know just how well he was playing. His favorite bet only resulted in a post-round candy acquisition, but it's all about the story, one which proved to him that he could someday play high-level professional golf.
"I was about 14 or 15 years old. I was a good player, obviously, and I had a friend named Blake Berry – he's going to hate me for telling this story – I told him I was playing really well at the time.
"We were playing from the white tees, we usually played nine holes on Saturday afternoon. I pretty much said to him, 'Dude, I'm feeling really good.'
"He was probably a 2-handicap. And he goes, 'Alright, what do you want?' I said, 'I'm telling you, four shots.' And he says, 'Dude, you've got no chance.'
"I said, 'Really? OK, well how about this: I'll give you a shot every hole. How about that?' Against a 2-handicap. And he goes, 'What?! You're crazy.' I said, 'Just watch.'
"So I birdie the first three holes. He pars each of them and we're even. I eagle No. 4 and par 5, then birdie 6, birdie 7, birdie 8 and birdie 9 to shoot a 27. I had a 4-iron into the last hole and hit it to a foot. I played the best I possibly could.
He shoots 37, bogeys the last hole and I beat him by one. He had to give me a Reese's afterward. That was the bet.
"That's when I knew I could do it. That's when I knew I could play out here, that I had the you-know-what that it takes to play out here."
During a practice round for this year's AT&T Pebble Beach National Pro-Am, Conners teamed with fellow Canadian pro Mackenzie Hughes in a four-man match that was never going their way. They kept pressing the bet, meaning it all came down to the famous par-5 final hole at Pebble.
"I was playing with Mac Hughes against Nick Taylor and Brandon Harkins, I think. Well, Hughes and I are getting killed all day.
"We were pretty worried for a while. We were getting in a little over our heads.
"We kept doubling the bet.
"I remember when I was a kid, we used to play a little chipping contest for a cookie at the snack shop – a Coke or a cookie, something like that.
"I think when you put yourself in those situations, you still feel the pressure – whether it's for 20 bucks or playing out here for big money. It definitely keeps you focused and gets your nerves up a little bit, but it's great practice. I think it's really helped me become comfortable under pressure situations.
"Back home in Florida, the guys I play with are always bantering back and forth, getting in each other's heads. It makes things tough, it stresses you out a little bit on the course, but it's good practice.
"[After pressing at Pebble], I made a 4 on 18 to square it up, so we owed nothing at the end. I had like a 15-foot putt. It was playing too long, so I layed up and hit a wedge to 15 feet and made it."
To say Kuchar was a successful amateur golfer is an understatement. He won the 1997 U.S. Amateur and the next year earned low-am honors with a T-21 finish at the Masters and a T-14 at the U.S. Open. But he didn't win everything during those years. In fact, it was a lost bet with a Georgia Tech teammate that still resonates to this day.
"I distinctly remember losing to my best buddy Carlton Forrester in college. I didn't have much money to my name, but we were playing for some decent money.
"I was playing great golf, but I was down to Carlton. I doubled the bet on 17, but he birdied to beat me.
"Then I doubled the bet on 18 and he made an albatross.
"That really hurt. That was my first time ever witnessing an albatross and not the one I wanted to see.
"It took me a couple of installments to pay him back. It might have only been 100 bucks total, but that was a couple of installments for me at that time.
It's not often that two childhood buddies each become major champions, but that's the case for Oosthuizen, who won the 2010 Open Championship, and Charl Schwartzel, who won the 2011 Masters. About two months after Schwartzel's win at Augusta National, the two friends were playing a practice round match in advance of the U.S. Open. Unlike most friendly matches, their recurring game features a cruel twist – one which came back to bite Oosthuizen on this occasion.
"We've got this recall-mulligan game that we play. If your opponent hits a good shot, you can make him recall it and take a mulligan.
"On the long par-4 15th, it's a dogleg down to the left and Charl hit one into the fairway bunker. He had 210 yards into the pin. The only way he could do something is if he hit this 40-yard cut 5-wood, because he couldn't go straight over the left.
"So, he hit this shot to 25 feet, an unbelievable shot. I immediately go, 'Recall!' I hadn't used my recall yet.
"He was swearing and shouting. He said, 'You can't do that!' I said, 'Hey, that's the game.'
"Well, he hit the next one to 10 feet.
"He placed it exactly where he wanted to and it stopped 10 feet away. That screwed me completely. He ended up making birdie and he beat me that day.
"We've always had good matches between us."
Before this year, the last time Reavie qualified for the Tour Championship was eight years ago. He finished in a share of 26th place that week, but the most memorable moment might have taken place before the event ever started, as he competed in a practice round match alongside some big-name fellow pros.
"You know, we have a lot of 'em at Whisper Rock, a lot of fun matches with good players who give each other a bunch of shit when they're playing together.
"But I had a good one [at East Lake] the last time I played the Tour Championship. It was Dustin [Johnson] and I against Keegan [Bradley] and Phil [Mickelson]. It came down to the last hole.
"It was when the par-3 [now the ninth hole] was the last hole. Dustin knocked it on the green, I missed the green, but I chipped it up there close.
"We ended up tying with pars and pushing the match. It was exciting. We had guys come out and follow us the last couple of holes, just because they heard what was going on.
"I think we were all happy we tied. I was playing for a little more money than I normally do, so it was a nice to not lose anything."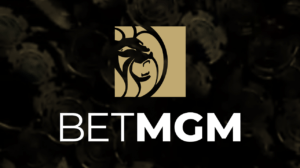 Bet at BetMGM and get a risk-free bet up to $1,000.
When asked his favorite on-course betting story, the world's current No. 1-ranked player first starts to tell a tale of losing to a certain fellow pro during an Open Championship practice round without having any cash on hand. He then remembers a practice round for the U.S. Open four years ago, when he didn't even need his clubs to bank a wager.
"I once played against Phil [Mickelson] with no money in my pocket. That was at Muirfield in 2013 – and we lost.
"Had a good one at Chambers Bay, too. I was probably 80 yards away and I looked at my caddie and we made a bet.
"Well, I threw it into the cup. Straight in, which I thought was pretty impressive.
"Yeah, first try. Just went right in.
"I still haven't seen the money. Still haven't gotten paid. I'll be alright, though."
While most professional golfers enjoy a little side action during non-tournament rounds, Rose doesn't usually play for anything when he's preparing for an event. In fact, the man who's probably won the most bets against him isn't a fellow elite-level player, but a largely unknown former pro who once spent a little time playing the Sunshine Tour – his half-brother, Brandon Harcus.
"Generally, I'm the worst gambler. I'm the easiest guy to take 10 bucks off of, I'm the worst social golfer there is.
"For me, I don't know what the number is to make it feel like it should matter, but I don't necessarily like playing for that number, because I don't play a lot of golf when I'm not on Tour. I probably play four rounds of golf per year that aren't professional rounds of golf. It's just not something I do. I practice, I hit balls, I get away from the game and spend time with my family.
"On the gambling side of things, I've never really done much of it out here.
"My brother loves it. My brother thinks he's the best putter on the planet. If he manages to hole one, he's got all the bravado and the swagger before he hits a putt.
"He'll be standing over a 6-footer to take your money and say, 'You know what? The last time I missed one of these, they cut one of my fingers off.' Then he'll show his 10 digits and roll in the putt to take my money.
"Not only does he take my money, he literally rubs it in my face, too. He actually does have a great short game. If he could drive the ball, he'd be dangerous."
Prior to last year's Players Championship, Kokrak was invited to play in a nine-hole practice round match. After securing a partner and getting off to a rough start, he vividly remembers how the bet finished – and we're guessing his opponents still remember, too.
"I gamble a little bit, but it's mostly with certain people. I won't name any names, but the most fun I've had was at TPC Sawgrass a couple of years ago.
"We had a few bucks on it – not enough to make you sweat, but enough that it was going to keep your head in the game.
"I actually had a hard time trying to find a partner to play against the two guys who wanted a match. I finally found a partner that morning. It was just a straight-up, nine-hole bet for a set amount of money.
"We teed off on No. 10, both sprayed it, and we were 1-down. Then we traded birdies for a couple of holes. We were 1-down going to 16. I hit a 5-iron to about 12 feet. This 'gentleman' – one of our opponents – was standing pretty close to me, breathing down my neck. I poured it right in the middle.
"Then we all par 17. On 18, two of us hit it just over the back fringe to a middle pin, so if you putt it just two feet by, it's going 20 feet down the hill. The other two missed it short. They chipped up and made their pars.
"I was up next and I putted it and I mean, the greens were running 15 on the Stimpmeter. It took about five minutes for this ball to get down there, but I dropped it right in the cup.
"Our opponent was staring at me so bad. We actually haven't had a match since. He's still pretty salty about it."
Scott rarely plays money games, but was part of a memorable one nearly a decade ago, playing with Fred Couples and professional poker player Phil Ivey. They started with a small bet, which quickly ballooned into a much bigger one — and then another.
"We had a really soft bet at the start of the round and [Ivey] wasn't happy about it. Fred and I were playing pretty lackluster golf the first five holes and he said, 'I didn't come out here to watch you play like this, but I'll bet that you can't make 10 birdies between you for the rest of the round, from the sixth hole on.
"It was a $5,000 bet. I was pretty sure that Fred and I could handle it, so we agreed to the bet.
"We had it all under control, then we slowed down. I should've birdied 16, but I didn't, so we needed three birdies between us for the last two holes.
"The 17th is just a wedge par 3 to an island green and the 18th is a reachable par 5.
"On the 17th tee, Phil knew his chances weren't very good. It was likely one of us was going to stiff a wedge and both of us could birdie the last. So, he threw a curveball at us. He said, 'I'll bet you another five grand that you both can't hit this green.'
"I'm like, oh my goodness, this is too good to be true. He's giving us five grand to hit the green on a 140-yard hole.
"We take the bet. Freddie gets up there first. I think he was thinking so much about the second bet that he fanned it into the right bunker. It was just devastating, because now we've lost that bet and we might lose the first one.
"I hit it on, but only made par. So it was a lost cause. We both birdied 18, but came up one short, so we were scrounging around for the checkbooks.
"It's a really good story, but I was completely devastated."
---
Each year, Michael Jordan and a group of friends would travel to the Kentucky Derby, arriving a day early to play 36 holes at Harmony Landing, where Mike Thomas was (and still is) the head professional and his son Justin was a ubiquitous presence around the course.
Justin spent a few years caddying for Jordan before finally getting the call to play, teaming up with MJ for a memorable match.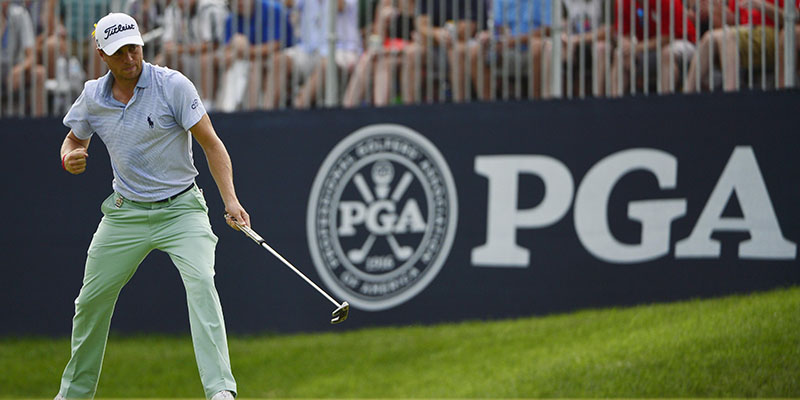 "We don't have caddies or tee times at our course, but they wanted a caddie, so I would go out with them. The first year, I was probably 13. I'd just get out of school; I was going to learn a lot more out there than I was in school.
"The first few years, I'd just caddie. When I was 16, I went out with the group and they started on No. 3 for some reason.
"I was riding with MJ. When we got to the first hole, he said, 'Go get your clubs.' He told them, 'Alright, I've got the little man. We'll take whoever wants us.'
"There's eight people. He wouldn't tell me the game; he said I didn't need to hear that.
"Everyone's giving me grief, because I was playing the same tees as them. I was tiny when I was 16.
"So we played the last seven holes and I made four birdies. We drummed 'em pretty good. That was fun.
"He just made me feel comfortable. I'd played in some big national tournaments, but that was the biggest deal I've ever played in. It was pretty cool. We had a pretty memorable day that we still talk about.
"He always took care of everybody tipping, so let's just say my tip was a little bigger that year."
---
As part of a buddies' golf trip, Woodland and three friends from his hometown in Kansas took a trip to Pebble Beach. Woodland was a world top-50 golfer at the time; his buddies were decidedly not professionals.
Even so, there was some betting action, which got a little out of control when the lone pro golfer started winning every hole. This is the story of how Woodland kept these friendly wagers from becoming unfriendly.
"I went out to Pebble Beach with some buddies. Me and another guy were playing a shamble against two guys scrambling. Each team got three presses. The money got up to where it got to be a little uncomfortable.
"Fortunately, though, we were winning.
"It's coming down to the 18th at Pebble and we give them a half-shot on the last hole, just because it got a little out of hand for guys who didn't have it.
"There were a couple of us who could afford it, but we were playing the last hole for $32,000 each. That was a little much for some of the guys.
"I mean, it's fun being on the winning side of it, but we gave them a half-shot and let them play for half the bet. They won the last hole.
"I was a little nervous. I didn't want to win that last one.
"It was fun, but you don't want to lose friends over something like that.
"And we're all still friends, so it all worked out in the end."
---
In the final round of last year's John Deere Classic, Kisner found himself in a comfortable pairing with frequent practice-round foil Charley Hoffman.
Teeing off at 10:16 a.m. twosome, they were mired in a share of 27th place, seven strokes off the lead. In their last round before flying overseas for The Open Championship, they decided to add a little side action to the proceedings.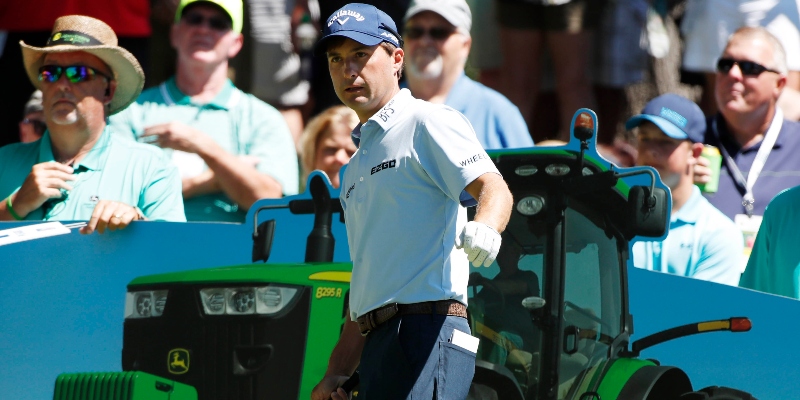 "Charley and I have a bunch of good stories from playing together in last place in Tour events. We've had some Mongolian reversals down the last hole. Birdies or bogeys on the last hole.
"Last year, we were playing for a lot of money, because one of us owed the other a lot.
"We always keep a tally going, because we play together all the time. He was like, 'We're going double-or-nothing today.'
"He birdied 15, 16 and 17, then I rinsed my second shot on 18. He made birdie to beat me by one.
"He birdied the last four and I bogeyed 18.
"I don't know what we were playing for, but it was enough to get your attention.
"It was probably as much as we were playing for being in [almost] last place at the John Deere."
---
Finau grew up in a hardscrabble section of Rose Park, Utah, the third-oldest of eight children. When he was 9 years old, his father Gary started taking him and his younger brother Gipper to a local par-3 course called Jordan River, which became a refuge from the gang-infested streets.
The boys quickly turned into local legends, as Tony would perform in fire-knife dancing shows to scrape together enough money to compete in tournaments around the world.
This is his story of the most memorable golf bet of his life.
"My best skins game story happened when I was 19. I was already a pro. [Gipper] and I would go to Vegas sometimes, when the weather got sketchy in Utah, really just to make some money.
"We went out there for a team game. That day, there were a few guys there who, if I lost, they probably would've had some people on me.
"I was down about $800 going into the last four holes and there'd been a lot of carryovers. So we're up to about a $1,200 hole. I don't have this type of money. It's either I.O.U. or we're going to have to win these last few holes.
'We get to the 15th hole and I hit a 5-iron over the top of the flag. We get up there and it's in for a hole-in-one. My brother and I ended up winning about $500 that day.
"It's a day I'll never forget. It's like that saying that Lee Trevino talks about: Pressure is playing for money you don't have. Especially when you're a man of your word.
"You don't want to be known as the hustler who can't pay his bets. I take pride in that and pay my bets when I owe, but I didn't have that type of money. I hit a great shot when I needed one.
"I was there to win some money and I did. It was pretty nuts."
---
Prior to his first career PGA Tour start at Pebble, Casey and his partner Seth Waugh [former Deutsche Bank America CEO and current PGA of America CEO] partnered for a match against Phil Mickelson and Kenny G.
As his team quickly went down in every bet, Casey tried to think of a way to win some of it back. When he stepped to the tee at the famous downhill par-3 seventh hole, he got an idea.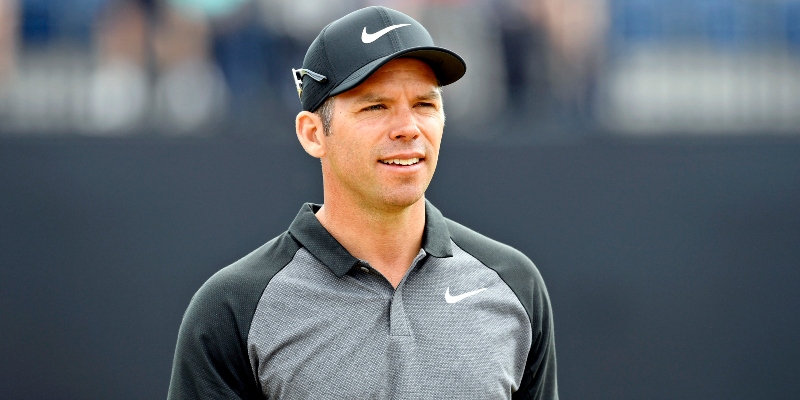 "I've got a practice round lined up with Phil. I call Seth on the first tee, I'm like, 'Hey you wanna play?'
"He was on a conference call, but he comes running to the tee and grabs a set of golf clubs.
"We try to get going, but we are struggling. By the sixth hole, we're like 5-down or something.
"Phil wanted to up the bet. I'm straight out of college. Uncomfortable.
"So we get to 7. If you've ever seen my throwing ability before I dislocated my shoulder, throwing anything was never an issue. We're already losing our asses, down about three ways, and I'm like, 'What can I do? There's gotta be something.'
"I decide to bet Phil one of the bets that I could throw it closer to the hole then he could.
"Of course he was taking that action. He threw some pitches with the Toledo Mud Hens, he can throw a football really well.
"So I throw first and literally just pitch it.
"It hits the flag and ends up about four feet away.
"Seth was like, 'What was that?' I'm like, 'Cricket, baby.'
"Phil had this look on his face like, 'What the F?'
"His throw didn't even reach the bunker short of the green. So at least we won one of the bets back. We ended up completely losing the match and a bunch of money.
"That's my favorite bet to this day."
---
When he was 19, Leishman traveled from his home in tranquil Warrnambool, on the southwestern coast of Australia, to the American bayou for an amateur golf tournament.
The story of his most memorable golf bet, though, has little to do with that event and everything to do with what occurred in the aftermath — when a local observer noticed his talent and decided to back the teenager in a big-money game.
"I wasn't a professional yet. I was down there for a tournament and a guy had seen me play. He asked me if I wanted to play in a money game.
"I said, 'No, I don't have any money. I can't play in a money game.' So he said, 'We'll play with my money, you against two college kids.' I was like, 'So I can't lose? Then I'm in.'
"He staked me. It was $500 a hole. We go to this local municipal course in Monroe. He says, 'Go sit over there and don't talk to anyone. I don't want them to hear your accent.'
"We get out there and I'm like 6-under through six holes. I had two eagles. I'm just tearing 'em a new one, basically. Me versus these two college kids.
"This guy had a car waiting for me on the back of the 15th green to get me out of there. He said, 'Don't shake their hands. Just go. Because they're majorly pissed off.'
"So I had to just jump in the car and go. They flipped me off.
"I saw this guy again about four or five days later. He handed me some cash. He won a lot. I might've gotten 10%. Maybe 500 bucks or so. But that was a lot of money for someone who didn't have any.
"I can't remember the college kids' names. I remember the guy's name, but I haven't seen him since."
---
It's no secret that Michael Jordan likes to play golf — and maybe less of a secret that he likes to gamble. Living in South Florida, Fowler has been a frequent partner — and opponent — for the ex-basketball star, but insists that each time they play, it helps ready Fowler for PGA Tour events.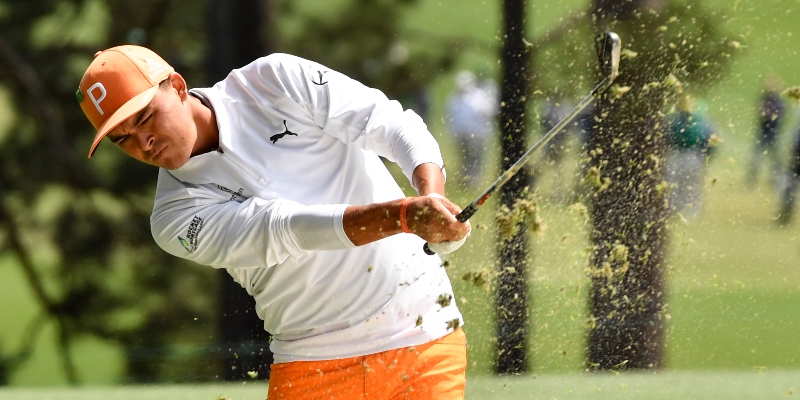 "Some of my favorite golf is getting into some of the team games and indy games with Michael Jordan back in Florida.
"Getting to play with him, see his competitive side, his competitive juices come out. See him hitting shots down the stretch, getting the ball up and down, making some putts. We've had some great matches and it's good fun. Some good trash talk back and forth.
"It's gone both ways. I've won, he's won.
"One of my favorites was when we had a few team matches on the line. He stroked on 18. I drove it down there, hit a shot to 15 feet and buried the putt.
"With that putt going in or missing, the bet could've gone in two very different directions. There was no tying at that point.
"So that was a big situation where it was nice to step up.
"I feel like a lot of those matches, whether you're with the boys back home playing for big money or playing with MJ and getting those juices going, those are some of the best preps for going out and being ready to play tournament golf.
"He'll play you for whatever you want. Whatever makes you scared.
"It's just good, fun games. [There is] some competition, so you're not out there just hitting the ball around."
---
Put two of the world's best players together in a match against a couple of lifelong professionals and you'd think the result is a done deal. That's the beauty of golf, though. Handicaps can even out any match — even when it's McIlroy and one of his fellow superstars on the same side.
"My dad and Jimmy Dunne played Justin Thomas and myself at Seminole.
"If my dad plays a tee up, I give him three shots a side; if he plays from the same tee, it's four a side.
"I love beating my dad, and Jimmy will not let you hear the end of it if he beats you. But it's hard at Seminole, because all their shots come at the end. They get shots at 15, 17 and 18.
"So, JT and I are in control of the match the whole way, then the boys just turn it on.
"They make a couple of birdie-net-eagles. My dad rolls in a 20-footer at the last for a 4-net-3 and beats us.
"Whoever loses pays for the caddies. And we know Jimmy pays the caddies really well, so if we lose, we have to pay a pretty good amount.
"I rarely play for big money. That's just not me. I'm not into it."
---
As a college player at Drake University, Johnson partnered in a match with a friend from Northern Iowa against their two coaches, who were also brothers. Down late in the match, Johnson's team upped the bet in an attempt to minimize the damages. Instead, what happened next is a story he still tells to this day.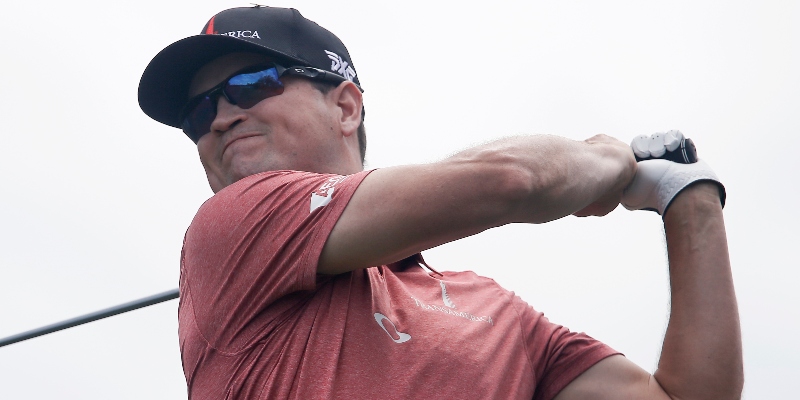 "I don't play many gambling rounds out here, and if I do, it's pretty boring. You lose or you win, whatever.
"But I have a good one from back in college.
"My college coach [Jamie Bermel] from Drake, his brother [John Bermel] was the coach at Northern Iowa. So we traveled with those guys. We're both Division I programs in the state of Iowa and both decent programs at the time, so we'd travel with them and play practice rounds with them occasionally.
"We were at a conference tournament in Illinois, east and south of St. Louis. Me and my buddy [Matt Lowe] who played at Northern Iowa were playing the brothers, our coaches. And we're playing a game called Vegas.
"This is how Vegas works: Let's say you're betting a dollar each point. You and I are partners. You make a par and I make a bogey, so we have 54; they make two 4s, so they have 44. So that's 10 points and 10 bucks right there. If they make a birdie, it flips. Then it would be 20 bucks.
"So, we're on the 17th hole, which is a par 3, and we press. We're down a fair amount at this point. We bump the bet from $1 a point to $2 or $5 a point, whatever it was.
"I have the honor and I flag it, but it lands past the pin, takes one bounce and goes into the back rough. I didn't get it up and down; missed a 4-footer. My partner hits it on the green, two-putts and makes par. That's a 43.
"My coach gets up there and hits it to about a foot. His brother makes it [for a hole-in-one]. Eagles double whatever the bet is.
"So they make a 12 and we have a 43, plus it's doubled.
"Let's just say, as a college kid, I didn't have that money.
"I honestly can't remember how I paid it off."
---
When he was playing collegiately at UC Riverside, Steele would return to his hometown to play in a big skins game at Seven Hills Golf Club during the weekends.
Each individual player's stake wasn't much, but with a large regular group, the pot could get into four figures. This is the story of how Steele won one of these big paydays — and why he never played in the game again.
"It was at a local course, easy place. You basically had to make an eagle on a par 5 and sometimes that wouldn't even hold up.
"There would be maybe $800 or $1,000 in the pot, because everyone is putting in $25 and there'd be like 40 or 50 guys playing.
"A lot of times, one guy would hole a shot or something and that would be the only skin.
"One day I go out and shoot 61 with a double-bogey and I don't win any money. The guys were all laughing at me. They're collecting my money. I think there was a low-gross, but that was optional. Guys knew if I was playing, they wouldn't get in.
"The next week, I shoot 71, but I make an eagle on a par 5.
"I made around $800. In college, that's like, forget it.
"Someone from the club then calls my college golf coach and tells him that I'm violating NCAA rules and they want to kick me out of the game and get me suspended from the team.
"I had a couple of weeks where I split the pot, made about $300 or $400. I had done well, made maybe two grand over the course of four months or so. But it was literally a $25 skins game.
"I don't know who did it, but obviously it wasn't one of my friends.
"So I stopped playing in it. How dumb is that?"
How would you rate this article?
This site contains commercial content. We may be compensated for the links provided on this page. The content on this page is for informational purposes only. Action Network makes no representation or warranty as to the accuracy of the information given or the outcome of any game or event.