Tiger Woods: 'I Feel Like I Can Win [the Masters]'
Credit:
Rob Schumacher-USA TODAY Sports. Pictured: Tiger Woods
Tiger Woods is listed at 14-1 odds to win the 2019 Masters.
He might not win his first green jacket since 2005 and first major since 2008, but there's no doubting his demeanor is much different than what we've seen from him at Augusta in recent memory.
AUGUSTA, Ga. – Tiger Woods might win his fifth Masters title this week.
How's that for a lead sentence to get you hooked?
It's been 14 years since Woods' most recent green jacket and yet, among the greatest pre-tournament subplots is whether he can still capture another one.
This is a stark contrast from last year's I'm-just-happy-to-be-here mantra, as his Tuesday news conference was peppered with more optimism than at any Masters in the past half-decade.
"I feel like I can win," he said prior to his 22nd Masters appearance. "I've proven that I can do it and I put myself there with a chance to win the last two major championships of the year last year. … More than anything, I've just proven to myself that I can play at this level again. I've worked my way back into one of the players that can win events."
Woods didn't necessarily offer any specific insight as to why this could be his most special week at Augusta National since 2005, but he similarly didn't leak any clues suggesting that public anticipation will be a moot point come this weekend.
He reportedly played some terrific golf during practice sessions last week, which might not arm him with any greater confidence, but certainly doesn't dampen his apparent enthusiasm.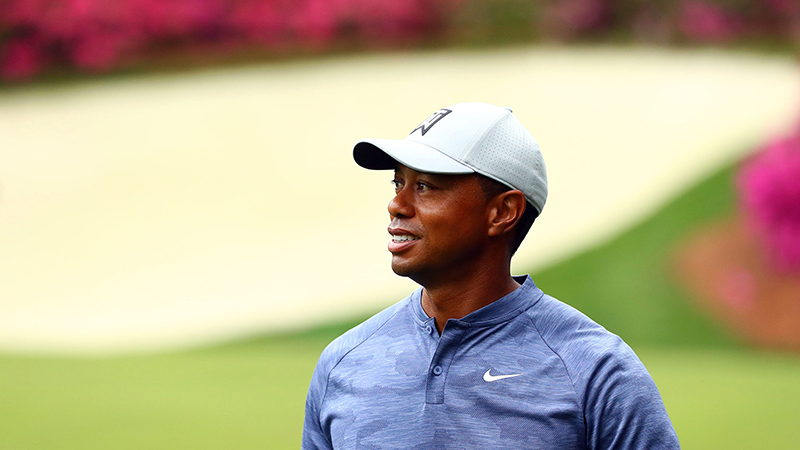 "I know that I can play this golf course," he explained. "I've had some success here. I just wanted to do a quick scouting trip and get a feel for how this golf course is going to be playing."
He continued, acknowledging that experience is a major advantage on this venue.
"Throughout the years, I accumulated a lot of knowledge [on] how to play it under different conditions and playing practice rounds with guys who have won here a lot, who understand how to play it," he said. "To be a part of the entire process of having to compete as they have evolved the golf course and trying to understand how to play it, it changes from when they do change a few things and having to adjust that, adjust how the strategy is going to be applied to those specific holes.
"I've got a pretty good little library in my head of how to play the golf course."
Perhaps the most intriguing part of the interview session occurred when Woods was asked whether he feels that he needs to win another Masters or just wants to win one.
He paused for a moment, pondering the notion, then offered his take.
"I don't really need to win again," he replied. "I really want to."
He then offered a big smile, the kind of smile he showed on those four occasions, long ago, when he won this golf tournament.
How would you rate this article?