Friday's Lead: Staff's Favorite Futures for the 2018 College Football Season
Credit:
Dale Zanine-USA TODAY Sports; Pictured: Georgia Bulldogs quarterback Jake Fromm (11)
Sign up for The Action Network's daily newsletter to have trending articles delivered into your inbox each morning.
COLLEGE FOOTBALL
The Action Network's brightest college football minds are high on Clemson, Georgia, and squints skeptically the UAB Blazers? Our staff's 15 Best Bets for the minor league football season include wagers on the Heisman, all of the Power 5 conferences, and a bold pick to win Conference USA…
Wyoming-NMSU Preview
The NCAA is calling on two of its most illustrious programs to open the season on national television as New Mexico State hosts Wyoming (-3.5) on Saturday night. Fun fact: Wyoming (the Cowboys) and NMSU (the Aggies) both feature "Pistol Pete" as their mascot. Another fun fact: sharp bettors are all over this game, and our Ken Barkley agrees with them…
Heisman Hopefuls
Stanford running back Bryce Love and Alabama quarterback Tua Tagovailoa are the betting favorites to win the Heisman trophy, but Barkley is avoiding them for value further down the board…
---
PRO SUBSCRIPTION
Are you ready to rake like a dad on a crisp autumn evening this season? Get the Action EDGE with a free trial plus 60% off.
---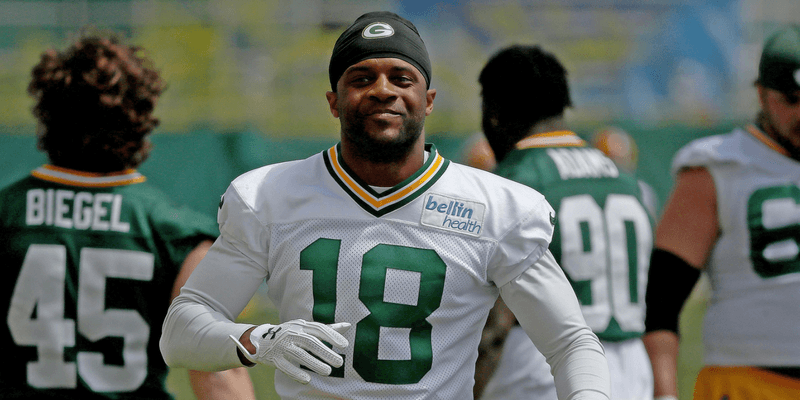 FANTASY FOOTBALL
If you're ever in the mood for a nice, quiet slumber party, Ryan Collinsworth suggests you invite Packers wide receiver Randall Cobb. Why? Because Randall's one heck of a sleeper…
Breaking Out
Corey Davis' rookie season didn't go as planned, but he's looking to break out in Year 2 like a kid with sensitive skin going through puberty. Our fantasy experts look at the candidates most likely to provide massive bang for your buck in the later rounds of your draft…
Bust-A-Move
Ryan Leaf-approved fantasy busts this season include several RB2's and this RB1…
---
THE TOP 5
Friday NFL Preseason: If Wyoming-New Mexico State wasn't enough to get the juices flowing, Ian Hartitz is sure to get you excited to bet Friday's six NFL preseason games…
Sherman DFS: Watch out DraftKings, Richard Sherman is getting into the DFS game. The company (DailyNumber) will have a unique scoring system, Sherman as its chief brand ambassador, and… that's about it…
Beg Your Pardon: Will Donald Trump pardon Paul Manafort? The betting market is coming around to that idea. Michael Cohen on the other hand, not so much…
NCAA Football DFS: Congratulations, Nebraska. You're one of 26 states that can play DraftKings College Football DFS in 2018. Huskers gotta husk…
US Open Futures Preview: The best tennis players in the world have descended on New York City for the 50th US Open. Who does Daniel Scotti think is the best value play to be the King of Queens? It's not Kevin James…