Expert Fantasy Football Playoffs Advice: Trades To Make Now, How To Maximize Your Bench, More Tips
Credit:
Getty Images. Pictured: 49ers WR Deebo Samuel, Panthers RB Christian McCaffrey
Whether you're guaranteed to make your league's fantasy football playoffs or a longshot throwing a Hail Mary over the final stretch, our experts are here to help mentally prepare you for a championship run.
They guide you through ways to improve you roster before the fantasy football playoffs and how to best manage your team once you make it below.
---
Expert Fantasy Football Advice For Trade Deadline & Playoffs
Chris was the 11th-most accurate fantasy football ranker of the 2020 season, as tracked by FantasyPros, and is the co-host of The Action Network Podcast.
1. Aim to acquire studs at all costs.
Said another way: Buy quality, sell quantity. As the season winds down, depth becomes less important — what you need are studs who can outscore your league's top teams that you'll be matched up with in the playoffs.
Be willing to do two- or three-for-one deals to acquire a stud.
2. Use your bench to plan multiple weeks ahead.
Early in the season, you can weaponize your bench spots by stashing potential trade assets or high-upside fliers. But down the stretch, your depth becomes less important, and instead you need to use your bench to plan for specific matchups.
For example, positions like QB, TE, K and DST are heavily matchup-dependent. So if a player or defense on the waiver wire has a more favorable matchup the next week or the week after that than whoever is already on your roster, don't be afraid to stash that player or defense on your bench, even if it means dropping a more valuable player at a surplus position who you're less likely to use (such as a WR3/4).
3. Use the waiver wire to block acquisitions from future opponents.
Another way to weaponize your bench is to look at the roster of your upcoming opponent, or your opponent for the next week, and note any weaknesses that could be filled by a player currently on the waiver wire.
Let's say you're already set at QB but you notice that next week's opponent will have a hole to fill at QB. It may still be worthwhile to pick up next week's top projected QB streamer to block your opponent from doing so, punishing them for not following tip No. 2 and planning multiple weeks ahead.
This tactic works best when there's a clear top option; if there were 2-3 similar DST options in the previous example, it would give you minimal edge. However, what you can do is evaluate all of your opponent's single-starter positions (QB, TE, K, DST) and see if a player clearly in a tier above the rest is available on the waiver wire.
---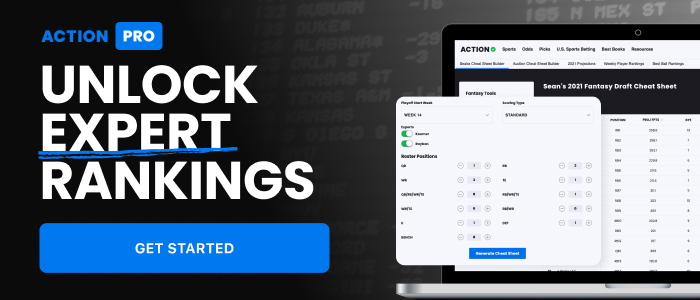 ---
Samantha is a fantasy football analyst and a host of The Fantasy Flex Podcast.
1. Remain vigilant on the waiver wire.
This isn't news and you should have been doing this all year, but it's worth reiterating with the distractions of the holiday season upon us.
2. Be more aggressive with FAAB bidding (if applicable).
You can't take it with you, and even if that player happens to be a one-week rental, these weeks are markedly more crucial this late in the season — especially if you're on the cusp of the playoffs.
3. Send lots of trade offers!
I especially like two-for-one trades, where you are on the receiving end of the best player in the deal. This is the time to level up — not add depth (unless, of course, you lost a player and need to replace them).
I am also partial to larger, package trades because I find that managers are less savvy at evaluating a trade when the equation isn't a straightforward one-to-one. You can often find good value as a result.
Side note: Remember there is an etiquette to trading, adhering to which will make your endeavors more fruitful. Don't spam managers with lowball offers they'll never accept. Also keep in mind that you don't have to "win" the trade. Not every trade needs to be a highway robbery of another manager. This is about making your team better, so it's most important that the trade accomplishes that above all else.
4. Do your research on rest-of-season schedules.
This is where the advice bifurcates based on where you stand.


4a: If you are one of the top teams with a playoff spot all but wrapped up, congrats!
Take a look at every player on your roster's playoff schedule. If you have a player (or players) with a weaker schedule who has already had their bye, you may be able to flip them to a team fighting for the last playoff spot.
You may also have the luxury of taking chances on high-upside studs who may be injured or underperforming right now, given you may not desperately need a win. You may not need Kyler Murray, DeAndre Hopkins, Aaron Jones, Cordarrelle Patterson or Nick Chubb this week, but they could be immensely helpful to you down the stretch.
4b: If you are one of the middling teams clawing for the last playoff spots, I would de-emphasize looking at playoff schedules.
If you're in this spot, Weeks 11 through 14 are going to be the most crucial for you and you may not be afforded the luxury of losing any matchup.

 Be cognizant of schedule and byes during the final weeks of the fantasy regular season.
The Cardinals and Chiefs have a Week 12 bye; the Panthers, Browns, Packers and Titans have a Week 13 bye; and the Colts, Dolphins, Patriots and Eagles have a Week 14 bye. If you're going to be one of those teams fighting for a last playoff spot, you may not be able to weather not having Jalen Hurts in Week 14. Thus, you may want to pursue a player who has already had their bye to avoid a pickle in a decisive Week 14.
How would you rate this article?
This site contains commercial content. We may be compensated for the links provided on this page. The content on this page is for informational purposes only. Action Network makes no representation or warranty as to the accuracy of the information given or the outcome of any game or event.