Fantasy Football Rankings: Josh Allen, Jonathan Taylor, Cooper Kupp, Travis Kelce Top Championship Tiers
Credit:
Getty Images. Pictured: Colts RB Jonathan Taylor, Rams WR Cooper Kupp, Bills QB Josh Allen, Chiefs TE Travis Kelce
It all comes down to this week.
With fantasy football championships finally here, I've broken down the latest version of my rankings into the final edition of my positional tiers so you can strategize for the most important start/sit decisions of the season.
With any uncertainties related to COVID or injuries, you can check my real-time rankings at any point here. I also added projections for my updated rankings should any key players be ruled out before their respective games kickoff.
Fantasy Rankings & Tiers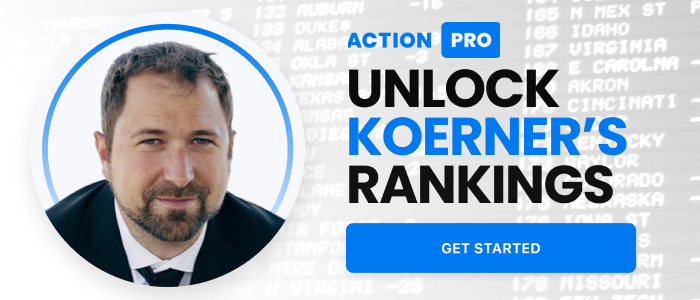 ---
Fantasy QB Rankings & Tiers
Tier
Players
1
Josh Allen (vs. ATL)
2
Patrick Mahomes (@ CIN)
Dak Prescott (vs. ARI)
Justin Herbert (vs. DEN)
3
Trey Lance (vs. HOU)
Tom Brady (@ NYJ)
Kyler Murray (@ DAL)
Aaron Rodgers (vs. MIN)
4
Jalen Hurts (@ WAS)
Matthew Stafford (@ BAL)
Taysom Hill (vs. CAR)
Joe Burrow (vs. KC)
5
Russell Wilson (vs. DET)
Tyler Huntley (vs. LAR)
Carson Wentz (vs. LV)
Ryan Tannehill (vs. MIA)
Mac Jones (vs. JAX)
6
Tua Tagovailoa (@ TEN)
Derek Carr (@ IND)
Baker Mayfield (@ PIT)
Ben Roethlisberger (vs. CLE)
7
Andy Dalton (vs. NYG)
Taylor Heinicke (vs. PHI)
8
Zach Wilson (vs. TB)
Davis Mills (@ SF)
Drew Lock (@ LAC)
9
Matt Ryan (@ BUF)
Sam Darnold (@ NO)
Sean Mannion (@ GB)
Tim Boyle (@ SEA)
Trevor Lawrence (@ NE)
10
Mike Glennon (@ CHI)
Jake Fromm (@ CHI)
Cam Newton (@ NO)
Kyle Allen (vs. PHI)
Possible Movement