2019 Masters First Round Betting Picks: Eyeing a Few Longshots and Matchups
Credit:
Rob Schumacher-USA TODAY Sports. Pictured: Charley Hoffman
The first round of the 2019 Masters gets underway on Thursday at 8:30 a.m. ET.
Our golf experts give their seven best bets for Round 1 at Augusta National.
We've been waiting and anticipating this tournament for a while, and now, it's finally here.
Below, our golf experts give their seven favorite bets for Thursday's opening round of the 2019 Masters, which include a Tiger Woods prop, a few players to finish the day in the top 20, a multitude of head-to-head matchups, and, of course, a familiar longshot first-round leader bet.
Let's get to it.
---
Scott Miller
Tiger Woods will miss the first fairway +154
Woods is on the record saying he still gets nervous on the first tee, and he's always struggled on the No. 1 at Augusta. Tiger is 17-over on the first hole, tied for his worst performance on any hole at Augusta National — and a lot of that has to do with the tight landing area off the tee.
Anecdotally, it also seems like Tiger finds himself in the left trees, guarding against going in the massive bunker that squeezes the fairway on the right side.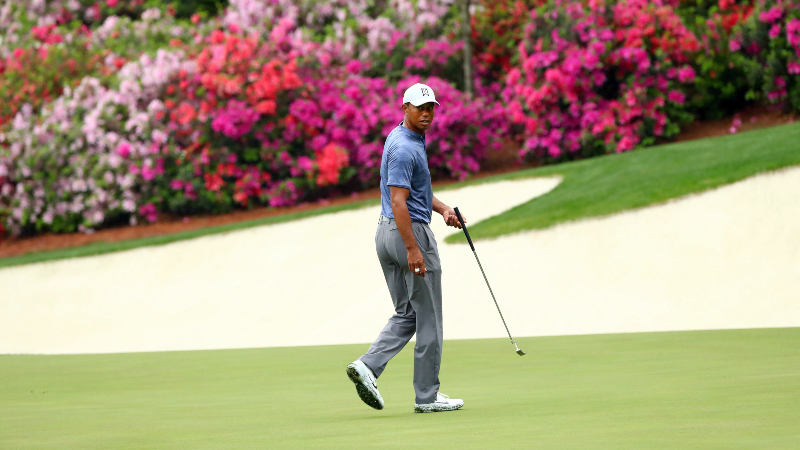 The hole is long enough — 445 yards, uphill — that Woods will likely have to hit a fairway wood, at minimum. Remember: No. 1 is also home to one of the toughest greens on the course, and the last thing you want is to be hitting your approach shot with a long iron, so you can't sacfarice distance for accuracy too much off the tee.
While it's true that Tiger has more control over his 3-wood than his driver, this line honestly shocked me when I saw it, given his history one the first hole specifically and with driving accuracy more broadly. The odds should still be closer to even; I'd play it down to +120
---
Joshua Perry
Emiliano Grillo first round top 20 +400
I tend to steer clear of first round bets unless I'm getting a clear weather advantage with one of the draws.
It looks like the morning tee times will get a little less wind for at least half their round. Nothing major but I'll take a shot with Grillo to get off to a good start here.
He's going off pretty early on Thursday and the ball striking has been solid for weeks now. The putter is always the problem with him, but that tends to be the case on Bermuda greens far more than anywhere else. While Augusta National has some of the toughest greens on the planet, the shift to bentgrass may be a welcome sight for Grillo.
He's made both his cuts here and owns a 17th place finish overall, so getting off to a decent start wouldn't come out of nowhere for Grillo despite the lack of good results coming into the event.
---
Justin Bailey
Matt Kuchar over Phil Mickelson (-120)
I'll continue to ride the hot hand with Kuchar. He is sporting a 67.8 recent Adjusted Round Score (Adj Rd Score) over his past four tournaments, compared to Mickelson's 70.7 recent Adj Rd Score.
Kuch will have the edge on a few of the key stats I am looking at this week, including par-4 and par-5 efficiency. Overall, Kuchar's long-term and recent adjusted strokes trounce Phil's in the FantasyLabs Player Models:
Long-term adjusted strokes on par 4s: -1.0 vs. -0.4
Recent adjusted strokes on par 4s: -1.5 vs. +1.5
Long-term adjusted strokes on par 5s: -4.6 vs. -4.3
Recent adjusted strokes on par 5s: -8.5 vs. -0.5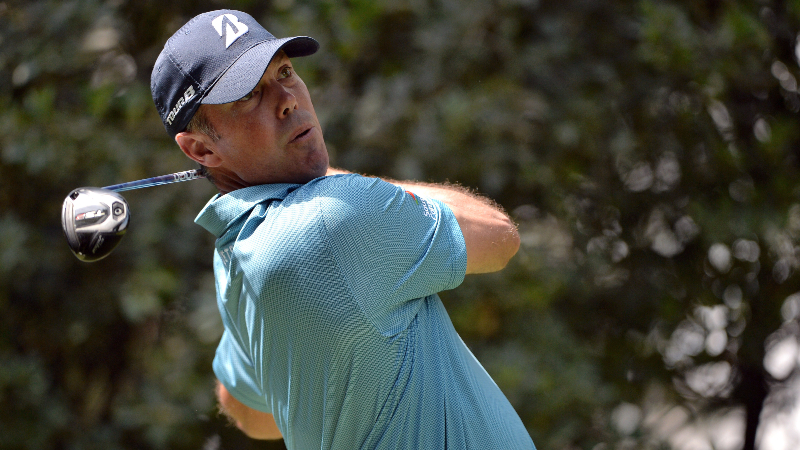 Furthermore, the par 4s at Augusta are among the toughest holes on the course. Eight of the 10 par 4s check in between 400-450 yards and 450-500 yards. This is perhaps Kuchar's biggest advantage on Phil, as Kuchar ranks 21st and ninth in par-4 efficiency from those yardages, compared to 50th and 38th for Phil, per Fantasy National.
It also doesn't hurt that Kuchar ranks third in Strokes Gained: Approach and sixth in Strokes Gained: Tee-to-Green over his past 24 rounds. Meanwhile, Phil ranks 46th and 45th, respectively.
---
Bryan Mears
Brooks Koepka (-105) vs. Paul Casey
I'm more bearish on Casey this year than the market and perhaps even my colleagues. I get the course history angle. It's elite: His last four trips have yielded finishes of 15, 6, 4 and 6. He has a great all-around game and obviously knows these greens as well as anyone in the field.
Still, he's been volatile lately. He won at Valspar but missed the cut at the Players after a rough opening-round 78. That tournament is dragging down his recent form metrics, and that data can't just be ignored despite rebounding and having good history at Augusta.
But perhaps the most important angle is this: Casey historically comes on at Augusta on the weekends. Here are his round scores over the last two years…
2018: 74, 75, 69, 65
2017: 72, 75, 69, 68
I'll bet on another slower start and take Brooks at the superior odds.
---
Peter Jennings 
Matthew Fitzpatrick +110 over Si Woo Kim
I prefer to bet tournament matchups to maximize edge but Fitzpatrick is nice value as a dog in this Round 1 matchup. Si Woo is a popular player amongst golf enthusiasts and is coming off a strong finish at the Valero.
However, Fitzpatrick still rates higher in my model and has more experience at Augusta National. Fitzpatrick finished seventh in the 2016 Masters and has made the cut the last three years. This is a coin flip weighted toward Fitzpatrick and I love getting +110.
---
Drew Stoltz
Jason Day first round top 20 (+135)
His tee time is in the afternoon, but that might not be a bad thing. As we've seen in the past, sometimes the wind will lay down in the late afternoon, giving the later tee times optimal scoring conditions on the easier back nine.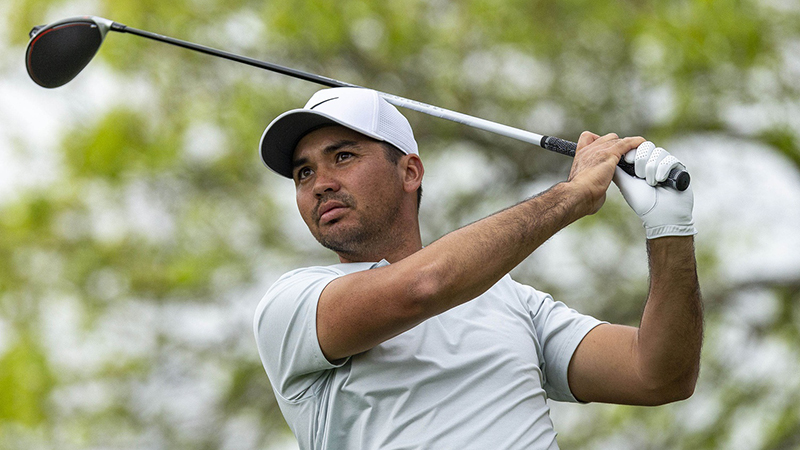 I'm very high on Jason Day this week, and if he shows up healthy (which is a big "if"), I fully expect him to be a contender this week. Also, being paired with DJ and Bryson may give him a little extra motivation to play well.
---
Jason Sobel
First-Round Leader: Charley Hoffman (+3300)
I fully expect to see plenty of Hoff-related memes on social media this week, stuff like: "I don't always shoot 66 at Augusta National, but when I do, it's always on Thursday."
There's truth in the mocking, though.
I've always believed that FRL bets are some of the toughest in golf, just because anyone in a given field is capable of going low for a single day. Hoffman is proof, however, that a player can trend in this category year after year.
Last year, he opened with a 3-under 69, in a share of fourth place, three strokes behind overnight leader Jordan Spieth. The year before, he shot 65 and led by a whopping four. Two years before that, he shot 67, again three behind the leader Spieth.
"You want to put yourself in position after the first round," Hoffman said after last year's opener. "You can't win the tournament, I've proven that, after the first round and I just want to give myself a chance on Saturday and Sunday."
Whether he starts out more aggressively than his fellow competitors or just enters with a different mindset, there's definitely something to Hoffman's repeated low rounds on Thursdays.
Following a runner-up finish at the Valero Texas Open this past weekend, don't be surprised if he jumps out to another low one this week.
How would you rate this article?