2020 ZOZO Championship Best Bets: Our Favorite Picks to Win, Longshots, Props and Matchups For the Tournament
Credit:
BEN STANSALL/AFP via Getty Images. Pictured: Patrick Reed
The 2020 ZOZO Championship begins on Thursday, Oct. 22 at Sherwood Country Club in Thousand Oaks, California.
Jon Rahm is the betting favorite, but our golf experts see plenty of value elsewhere as well.
The ZOZO features an elite field, but our experts have their eyes on some sleepers, props, longshots and outright bets that could have value on the PGA TOUR this week.
Never Bet Alone Again: Track golf scores, live odds, your matchup bets and so much more with The Action Network app.
---
Like last week's CJ Cup, the field for the 2020 ZOZO Championship is worthy of a major championship.
Jon Rahm, Xander Schauffele, Justin Thomas and Rory McIlroy are all bunched together at the top of the oddsboard, but there will be plenty of firepower on display at Sherwood Country Club this week.
An elite field like this makes it hard to envision a path to success for a longshot winner, but that's what we thought last week at Shadow Creek where Jason Kokrak won as a 66/1 outsider. You can't predict PGA TOUR golf, but that's what makes it so much fun to bet.
Here are our favorite outright bets, sleeper picks, props and matchup plays at the ZOZO Championship:
Outrights
Track all of your PGA TOUR bets by downloading the free Action Network App.
Jason Sobel
Patrick Reed (+2500)
In his past three worldwide starts, Reed has finished 3rd-13th-7th (using 72-hole scoring for the last of those, that being the TOUR Championship). That alone should have us jotting his name down this week, but recent form is hardly the only reason I'm listing him here.
If course correlations are indeed accurate, it bodes well for Reed, who owns two top-10s (and no MCs) in five starts at Muirfield and a pair of runner-up results at Innisbrook.
Then there's the fact that this will likely take on the feel of a Tiger-hosted event, even if he's not doing the heavy lifting. Reed loves showing off for his idol, four times finishing top-five (in six starts) at the Hero.
My guess is that Tiger's inclusion alone will have Reed a bit more motivated than usual – and he's usually among the most motivated guys around anyway.
[Bet Patrick Reed at DraftKings and get a $1,000 sign-up bonus.]
Josh Perry
Webb Simpson (+1800)
Simpson has been putting up solid finishes for months and now he's heading to a course that should suit his game to a tee. Simpson has played Sherwood CC a few times and finished fifth here at the 2013 Chevron World Challenge.
Sherwood Country Club isn't super long, so Webb's lack of distance — at least compared to some of the other favorites — shouldn't hamper him too much this week. It should also fit his eye as a course where he just needs to keep it in play off the tee and attack with his second shot.
It seems like Harbour Town is a decent corollary course with Sherwood. Jim Furyk, Graeme McDowell and Luke Donald each have wins here and those three players also have had success at Harbour Town, where Webb won earlier this year.
[Bet Webb Simpson at DraftKings and get a $1,000 sign-up bonus.]
Chris Murphy
Viktor Hovland (+3300)
Viktor Hovland has been a bit up and down in 2020. He's seen his young counterparts contend and win in big events, while his success came on secondary tournaments like his win at the Puerto Rico Open.
Things do seem to be trending in the right direction for the 23-year-old to start this season though, as he's come out of the gates with a 13th-place finish  at the U.S. Open and a 12th last week at the CJ Cup. Hovland has shown to be an elite ball-striker in his brief time on TOUR, and that has certainly been the case of the last few events.
The part of his game that gets me excited for his winning potential is that he has gained strokes on the field around the green and with his putting in each of his last two tournaments, both of which featured quality fields.
I love the form that Hovland is showing throughout his game coming into this week, and his preference for the bentgrass greens is an added bonus.
[Bet Viktor Hovland at DraftKings and get a $1,000 sign-up bonus.]
Matt Vincenzi
Collin Morikawa (+2000)
Morikawa is a top-3 iron player in the world and Sherwood Country Club is a second-shot golf course. At the CJ Cup, the 23-year-old was excellent as usual with his approach shots; as he ranked third in the field in Strokes Gained: Approach (+5.8).
With Muirfield Village (another Nicklaus design) being a corollary course, Morikawa is a natural fit having won there earlier this season at the Workday Charity Open. Additionally, Morikawa is a California native and we've seen him play some of his best golf in the state including his PGA Championship victory at TPC Harding Park.
I anticipate driving accuracy to be more important than distance this week, which should fit Morikawa's game as he ranks fourth in this field in his past 24 rounds in fairways gained. Morikawa also excels at long Par 3's where he ranks fourth in this field on Par 3: 175-225. With five par 3's on the course that are all relatively long, playing them effectively can be a difference maker at Sherwood CC.
My only concern with Morikawa is his putting. If he can find a way to putt slightly above field average this week, he should have an excellent chance to secure his fourth PGA TOUR victory.
[Bet Collin Morikawa at DraftKings and get a $1,000 sign-up bonus.]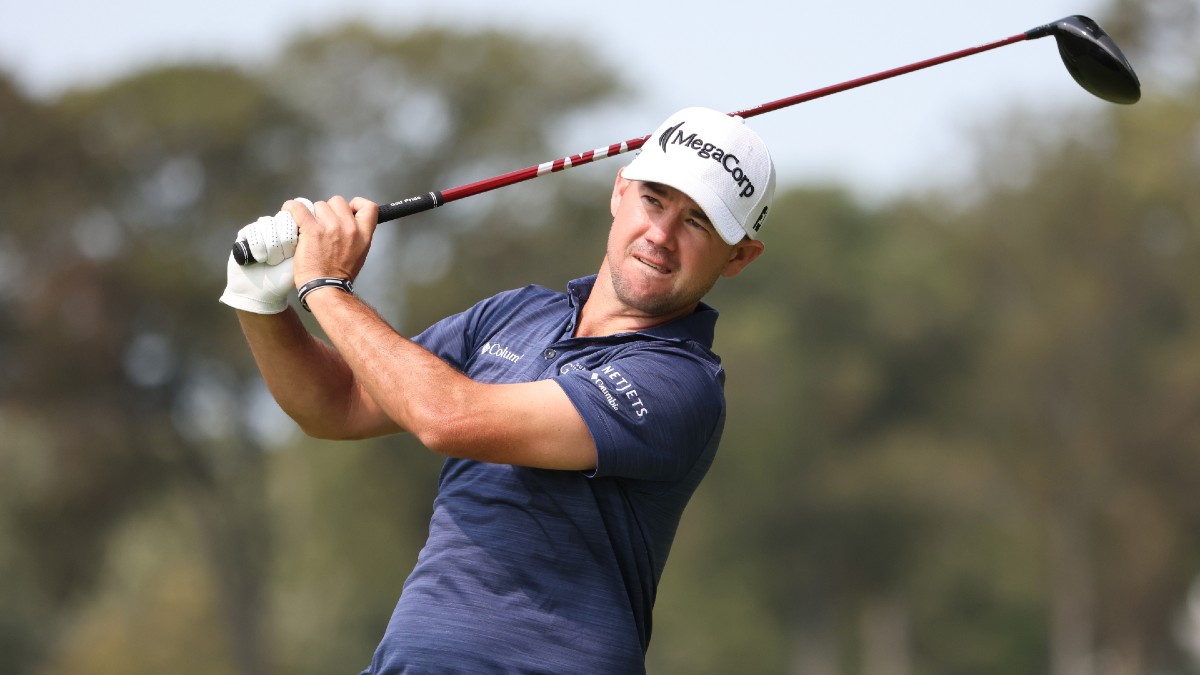 Longshots
Track all of your PGA TOUR bets by downloading the free Action Network App.
Jason Sobel
Danny Lee (+20000)
There's no foolproof, predictive statistic in the prognostication game – if there was, all of this stuff would be a lot easier. But one that I often like to look at is final-round ball-striking from the previous week's event. Lee led the field at Shadow Creek in strokes gained off-the-tee on Sunday.
Sure, he can lose his swing somewhere on that short trip between Vegas and L.A., but let's hope this one remains predictive, as I like Lee as a plus-money top-20 and as a low-cost DFS option.
[Bet Danny Lee at DraftKings and get a $1,000 sign-up bonus.]
Josh Perry
Brian Harman (+10000)
Harman has been flying under the radar for the past few months. He just keeps making cuts and putting up good results. He worked his way into contention two weeks ago at the Shriners but a poor showing on Sunday saw him slide outside the top 10.
Harman can keep it in play off the tee and is good with his wedges and putter, so there's a good chance this type of course will fit his game.
[Bet Brian Harman at DraftKings and get a $1,000 sign-up bonus.]
Chris Murphy
Sebastian Munoz (+9000)
Following a slow restart after the COVID break, Sebastian Munoz came on strong to close out his season. He finished inside the top-20 in all three FedEx Playoff events, including 8th-place finishes in the BMW and TOUR Championship. Munoz is one player that got back on the course earlier than others, as this will be his fourth straight week in action and fifth tournament of the new season.
The Colombian really seemed to find his stride last week at Shadow Creek with a 9th-place finish and he ranked 10th in the field tee-to-green. He has shown an ability to compete week in and week out on TOUR, including in some of the strongest fields, making him a longshot worth buying this week at the ZOZO.
[Bet Sebastian Munoz at DraftKings and get a $1,000 sign-up bonus.]
Matt Vincenzi
Ryan Palmer (+10000)
Ryan Palmer plays some of his best golf on the West Coast. He comes to the ZOZO Championship in pretty good form following a 17th-place finish last week. The 44-year-old is a steady player who seems to pop up on leaderboards multiple times per year, which is exactly what I am looking for in a longshot.
Sherwood is a very short Par 72 which should allow Palmer to compete with the longest hitters this week. We have seen a resurgence of older veterans winning of late on the PGA TOUR (Cink, Garcia, Laird) and Palmer would love to join that group.
[Bet Ryan Palmer at DraftKings and get a $1,000 sign-up bonus.]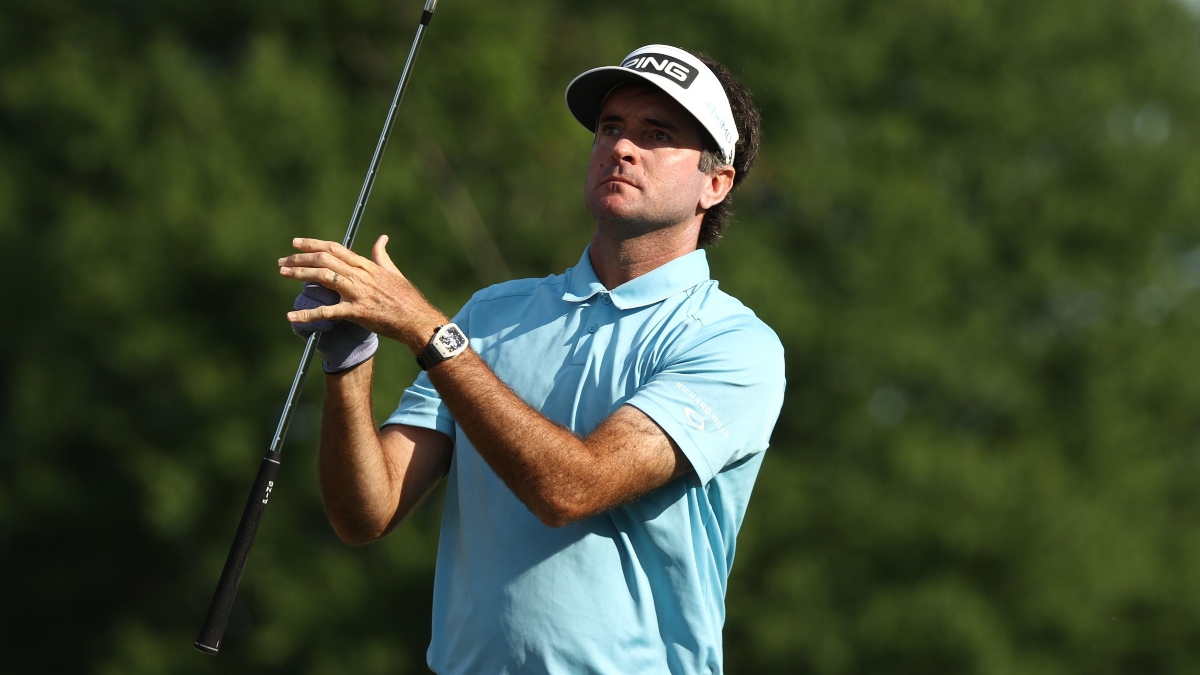 Prop Bets
Track all of your PGA TOUR bets by downloading the free Action Network App.
Jason Sobel
Bubba Watson Top-10 Finish (+300)
At the beginning of the PGA TOUR's restart back in May, when it was announced there would be no fans on-site at tournaments, one of the first players I thought this would impact on a positive level was Watson, who has spoken candidly about not liking crowds.
In his first six starts without fans, though, he posted four MCs and no results inside the top-30. It appears that he's now coming around, however, as Bubba hit the ball better than anyone else at Shadow Creek last week.
He's a fan of Riviera, having won there twice, and while it might be sacrilegious to compare Sherwood to Riv, there should be good vibes coming back to the SoCal area.
[Bet Bubba Watson at BetMGM and get an INSTANT $500 deposit match.]
Josh Perry
Harris English Top-20 Finish (+120)
English just keeps racking up solid finishes every week.
With his 10th-place finish at last week's CJ Cup, English has now placed inside the top-20 in eight of his past 11 starts, so I'll take the plus-money on him here to do the same in a smaller field.
English's putting has been a big boost and his stats suggest he doesn't really have a preferred surface, as he gains about a third-of-a-stroke per round regardless of grass type.
Overall, everything just seems to be working for English. In five of his last 10 events, he's gained strokes in all four categories.
[Bet Harris English at DraftKings and get a $1,000 sign-up bonus.]
Chris Murphy
Cam Smith Top-10 Finish (+550)
I honestly like Cam Smith on a similar level to Sebastian Munoz, so I'll be taking shares on both players in the win and place markets.
Smith is a player that has a tendency to run hot, and he seems to be rounding into form following his 11th-place finish at the CJ Cup. It was really one bad round on Friday last week that kept him from being more in contention down the stretch, as he shot in the 60s in each of his other three.
I expect the ZOZO to be another low scoring, birdie-fest and that's generally the type of event I like to buy in on this Australian.
He's got a good price to Top-10 but I think his ceiling can be higher than that this week.
[Bet Cam Smith at BetMGM and get an INSTANT $500 deposit match.]
Matt Vincenzi
Matthew Fitzpatrick Top-5 Finish (+700)
Fitz excels at every aspect of golf that will be important this week. On a strategic golf course, his ability to hit fairways should put him in the best position to attack the undulating greens of Sherwood Country Club.
Fitz also came in third at the Nicklaus designed Memorial and fits the mold of great wedge players and putters that have won at Sherwood in the past.
The Englishman comes in riding some hot form with a 7th (European Tour) and a 12th last week at Shadow Creek. In the CJ Cup, Fitzpatrick gained 4.9 strokes on approach (seventh in the field) and was third in the field in Fairways Gained.
The excellent accuracy and sharp iron play should get Fitz in the mix this week at the ZOZO.
[Bet Matt Fitzpatrick at DraftKings and get a $1,000 sign-up bonus.]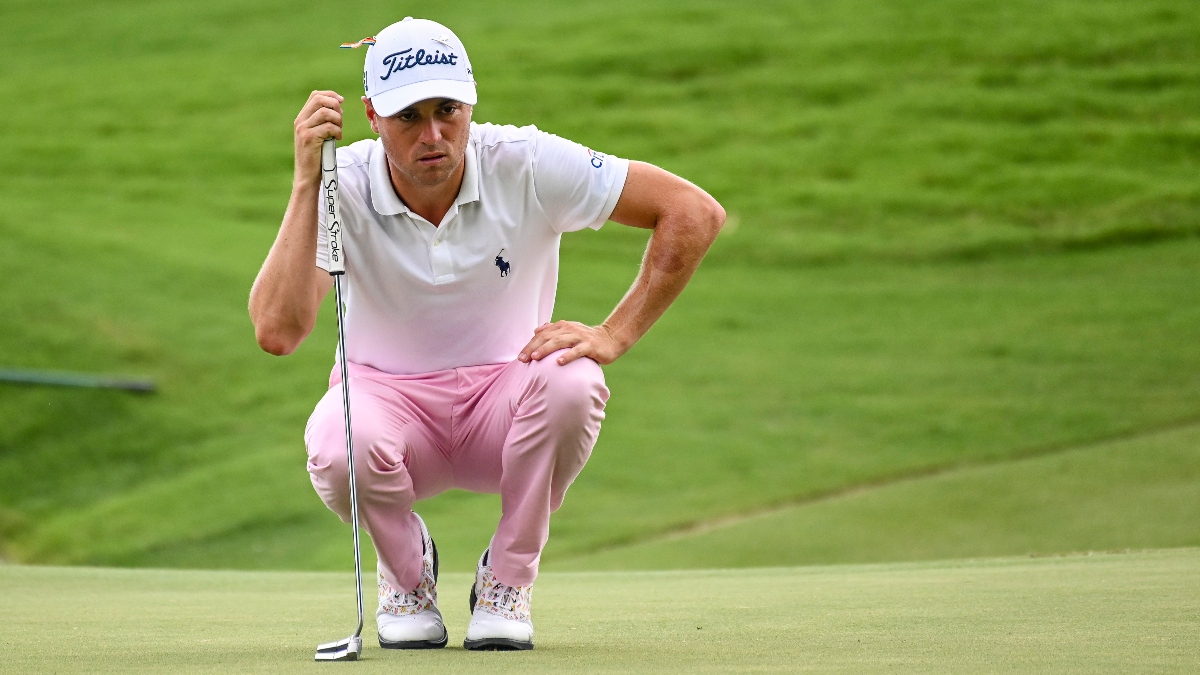 Matchups
Track all of your PGA TOUR bets by downloading the free Action Network App.
Josh Perry
Justin Thomas (+100) over Jon Rahm
I'll take the better iron player as a small underdog here on what figures to be a second-shot golf course.
I think the emphasis is going to be on iron play this week and that's the best aspect of Justin's game. Rahm can get hot with his irons, but they aren't nearly as reliable as JT's.
Thomas has also been in a slightly better run of form, finishing ahead of Rahm in their last three tournaments.
[Bet Justin Thomas at DraftKings and get a $1,000 sign-up bonus.]
Chris Murphy
Bubba Watson (-125) over Tiger Woods
I love the form that Bubba Watson had throughout the weekend at the CJ Cup. Following a 2-over start on Thursday, he shot a combined 14-under over his final three rounds to climb into a tie for 7th. He also has experience and good history at Sherwood, with some top finishes, though they came in limited 18-player fields.
The real positive I take from that experience and those scores is that it seems Sherwood may be a "Bubba Track" increasing my favor for him in all markets. For the purpose of this article I'll stick to the matchup, but I think you can have exposure to him through the win this week.
My pick in the matchup is as much about Bubba's form as it is about a month away for Tiger Woods. He clearly loves this place after hosting his event here for 13 years, but I am sure his task this week will be finding some tournament form with his eyes on next month's Masters.
I'll lay a little bit of juice on Bubba with his form and his ability to contend, as I expect Tiger to be working mostly to knock off the rust.
[Bet this matchup at BetMGM and get an INSTANT $500 deposit match.]
Matt Vincenzi
Webb Simpson (-125) over Tyrrell Hatton
Webb Simpson is as steady as it gets. Finishing no worse than 13th in his past five starts, he has the consistent high floor you are looking for in tournament matchups.
Being a shorter course, Simpson's accuracy and wedge game make him an ideal fit. Hatton has been playing some amazing golf, but it feels like this is the week where it catches up with him. Two weeks ago, Hatton won the BMW PGA Championship in Surrey, England then immediately took a flight to Las Vegas where he got into contention at Shadow Creek.
As impressive as that is, golf is a tough game and it seems like a spot where we will see some regression.
How would you rate this article?