2021 Sanderson Farms Championship Odds & Best Bets: PGA TOUR Picks for Outrights, Longshots & More
Credit:
Getty Images. Pictured: Charley Hoffman (left) and Mito Pereira.
We're back on TOUR.
The PGA TOUR is down south in Jackson, Miss., this week for the 2021 Sanderson Farms Championship. Only reigning champion Sergio Garcia made the trip from the Ryder Cup to the Sanderson Farms, but there is plenty of talent that will be on display at the Country Club of Jackson.
This is the second event of the 2021-22 FedEx Cup season. The Fortinet Championship was two weeks ago, when Matt Vincenzi nailed the outright winner — Max Homa — at +6600. Rob Bolton also hit Jon Rahm missing the cut at +700, while both had Webb Simpson winning his matchup over Rahm at +235.
Our staff has broken down who is poised to get off to a strong start for the fall slate. Check out their best bets below.
Outrights
J.T. Poston (+15000)
Jason Sobel: Poston has missed the cut in three straight events, but he led the field in total driving in his most recent start at the Fortinet Championship two weeks ago.
With a third-place finish at this event last year, a T-11 the year before and a playoff loss at the Barbasol, which could offer a nice correlation, Poston should have some good vibes in a familiar atmosphere.
And oh, by the way, I love this pre-tourney price, too.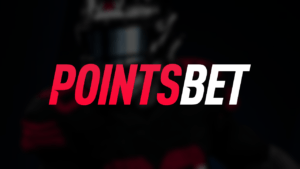 Bet J.T. Poston at PointsBet and get $250 FREE.
Charley Hoffman (+3600)
Chris Murphy: Last fall swing, we saw a number of older players break through for their first TOUR wins in a number of years, and I am looking for that trend to continue this week at the Country Club of Jackson. Charley Hoffman hasn't bagged a win since 2016, though he has a number of top finishes including a 6th place at this event last year.
Hoffman is a perfect fit for this course as he has a long but accurate game off the tee, sharp wedge play and a preference for the bermuda grass greens he will see this week at the Sanderson Farms. We are getting a solid number on Charley this week in a field that lacks star power up top, and he checks all the boxes for me this week as I expect to see him in the mix on Sunday.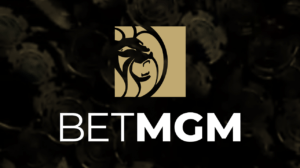 Bet Charley Hoffman at BetMGM and get a risk-free bet up to $1,000.
Charley Hoffman (+3600)
Josh Perry: Hoffman was on my card a year ago and came in sixth here. I think this is a good set up for him off the tee. The irons weren't in quite as good of shape last year as they are now, so hopefully some improved approach game can push him forward here.
Matthew Wolff (+6000)
Matt Vincenzi: Wolff is a boom or bust type golfer who makes a lot of sense for an outright bet. Could he play horribly this week and miss the cut? Absolutely. However, if he gets into the mix on Sunday he is a golfer who carries a lot of win equity.
Additionally, Wolff has the correct skill set to win at Country Club of Jackson. When examining recent winners and seeing names such as Sergio Garcia, Cameron Champ, and Cody Gribble it is quite obvious that there is a certain skill set that works at this course: Bombing it off the tee. Wolff certainly fits the bill as he ranks fifth in the field in driving distance.
Similar to 2019 Sanderson Farms champion Cameron Champ, Wolff has plenty of deficiencies in his game. While that may make him wildly inconsistent from week to week, it also allows for ceiling performances every once in a while at a course that suits his strengths.  I see this potentially being one of those weeks for the 22 year old.
Cameron Tringale (+4000)
Landon Silinsky: Tringale had an incredible 2020-21 season, making 20 of 26 cuts with four top-10 finishes. He even made it to the second round of the FedEx Cup playoffs, which is no small feat. He's now up to the 68th ranked player in the world and is on track to get his first career PGA TOUR victory this season. He had a couple of close calls last year, finishing T-3 at both the Valspar and at the RSM Classic.
The Cali native has played this event four times and has yet to miss a cut. He finished T-17 back in 2019 and. He's an incredible iron player who's great both on and around the greens. We're getting a pretty fair number here in a subpar field.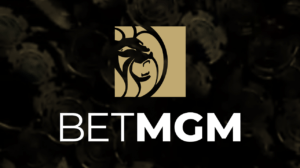 Bet Cameron Tringale at BetMGM and get a risk-free bet up to $1,000.
Mackenzie Hughes (+8000)
Rob Bolton: I'm forgoing a Longshot in favor of the Canadian and this favorable kickback.
It's an exciting time of year, and it's one that the houses need to beware. The introduction of Korn Ferry Tour grads presents the possibility for unlikely champions, so the gradual ascent into longer odds is sensible. Fresh talent is comin' in hot, and it can leave familiar faces drifting into the kind of value that warrants this endorsement for Hughes.
I gave him but a glancing mention in the Draws of my Fantasy Insider at PGATOUR.com, but he's in the biggest slice of the pie at Country Club of Jackson. Sure, there are house favorites, but none are likely to prevail, only contend. It's a scorer's track, but it's tricky. His penchant for breaking par on par 5s and documented ability to pour in putts is the 1-2 punch that it demands.
Since the U.S. Open at Torrey Pines, the 30-year-old is 7-for-7 with a trio of top 15s. He's also rested as this is his 2021-22 season debut.
Mito Pereira (+3500)
Bryan Berryman: Mito has been a popular pick the last few weeks, and with good reason. He's gained over 31 strokes tee to green in the last 6 tracked PGA Tour events he's played, resulting in 3 top six finishes. With his ball striking talent on full display, he has certainly proved that he belongs on tour.
The Country Club of Jackson sets up as a second-shot course, favoring approach play and putting. A variety of playing styles have found success on this track over the years. Ryan Armour averaged 264 yards off the tee for the week on his way to victory in 2017. Sergio Garcia averaged 305 yards last season here when he won. However, what they both had in common was strokes gained on approach and putting. They each gained over 7.0 strokes on approach and 2.8 strokes putting in their respective wins.
Pereira has been lights out with both of late, and should be in a great position to capture his first PGA tour victory this weekend.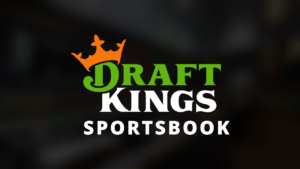 Bet Mito Pereira at DraftKings and get a $1,000 sign-up bonus.
---
» Return to the table of contents «
---
Longshots
Doc Redman (+15000)
Jason Sobel: Much like Poston, another player who hasn't played his best golf lately, although "lately" shouldn't count for that much right now, with most potential sleepers having barely played over the past month and a half.
Also like Poston, he drove it well in his last start, picking up 1.36 strokes off-the-tee at the Fortinet Championship, despite only playing two rounds.
On a course that should suit his game better, I like this play.
Aaron Wise (+6000)
Chris Murphy: This is a borderline sleeper since I think Wise may be a popular pick this week, but I was a bit surprised at the number in this field.
It seems a touch long for a player who really closed out the prior season strong and may have found something on the putting green with a new broomstick putter. I said at the end of the summer that I thought we would see Wise win this fall, and this is a venue I could see it happening.
Wise's game has holes both on and around the greens, but I addressed the former and we have also seen poor putters like Sergio play well on this course. As for the latter, the around the green game is less relevant here as players will hit greens in regulation at a high clip.
I really like the opportunity for Wise to take advantage of his sharp wedge play, and hopefully a hot putter to pay it off and have him contending on the weekend at the Sanderson Farms.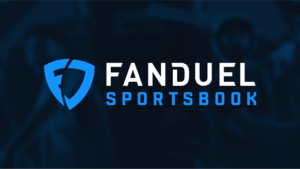 Bet Aaron Wise at FanDuel and get a $1,000 risk-free bet.
Joel Dahmen (+10000)
Josh Perry: Dahmen picked up his first win about six months ago and hasn't really been in contention much since. However, he usually gains strokes both off-the-tee and on approach. He just hasn't lined up with great weeks on each stat. Then on weeks where the ball striking is there, his putter has struggled.
He's got all the pieces to win an event like this.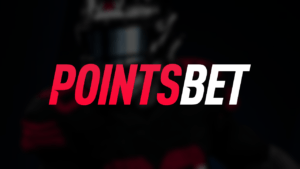 Bet Joel Dahmen at PointsBet and get $250 FREE.
Keith Mitchell (+8000)
Matt Vincenzi: The Country Club of Jackson should be an ideal fit for Mitchell's game.
Although he missed the cut in his first appearance in the event last season, Mitchell comes into the week playing much better golf than he was at this time, with two top-10 finishes in his past four starts.
When Mitchell is playing well, he tends to do much of his damage off of the tee. We have seen his driver really come to life as he is averaging +2.7 strokes off-the-tee in his past five starts. This would be a perfect week to have a peak driving week as Country Club of Jackson has been very kind to golfers who crush it off the tee. Mitchell ranks second in the field in Strokes Gained: Off-the-Tee in his past 24 rounds.
If the Bermuda putting specialist can get hot on the greens, he has a great shot to win.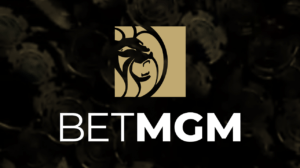 Bet Keith Mitchell at BetMGM and get a risk-free bet up to $1,000.
Patrick Rodgers (+6500)
Landon Silinsky: Rodgers checks a few boxes for me this week.
First and foremost, he is incredibly long off the tee which should come in handy on a 7,400-yard track. He's played this course four times in his career and has a pair of top-20s in that span. He's also a prolific birdie maker who has a really strong short game.
Rodgers also ended last season really strong with a T-15 at the Korn Ferry Championship before posting a T-6 last week at the Fortinet. He's in great form at the moment and getting 60/1 here at a track he fancies looks really strong.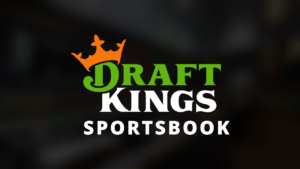 Bet Patrick Rodgers at DraftKings and get a $1,000 sign-up bonus.
John Augenstein (+15000)
Bryan Berryman: This is a kid I've been keeping my eye on for a bit, as he was one of two amateurs to make the cut at this year's Masters.
In college, Augenstein was a first team All-American at Vanderbilt and finished runner-up at the 2019 U.S. Amateur. This kid has stones and if you're looking to take a flyer further down the board this week, I think he makes a ton of sense.
Augenstein is coming off three straight made cuts that were highlighted by his sixth-place finish at the Fortinet championship a couple weeks back. Over the last eight tracked rounds, he ranks first in this field Strokes Gained: Approach, and he should fit nicely with what this course demands.
Right now, he's playing some phenomenal golf. For a +13000 dart throw, I think he's worth a shot.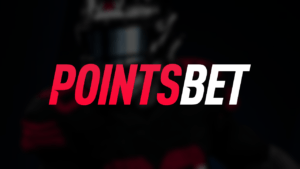 Bet John Augenstein at PointsBet and get $250 FREE.
Lucas Herbert (+11000)
Justin Bailey: Herbert is an appealing longshot bet at the Sanderson Farms. He's a streaky player who has won as recently as July, when he took down the Irish Open on the European Tour.
Herbert fits the bomb-and-gouge mold as he can mash it off the tee (averages over 305 yards) and frequently get hot with the putter.
Per Data Golf, over his last 36 rounds, Herbert ranks 19th in Total Strokes Gained. Those metrics in that time frame are bolstered by his Strokes Gained: Putting (11th) and Strokes Gained: Approach (11th) numbers, but his Strokes Gained: Off-the-Tee (34th) isn't bad, either, for someone who is a 110-1 longshot.

---
» Return to the table of contents «
---
Props
C.T. Pan — Top 10 (+650)
Jason Sobel: I'm continuously putting Pan into the category of "Guy Who's a Lot Better than Most People Realize."
Coming off a T-6 in his season debut a few weeks ago, I like C.T. to have another solid week on a course that should suit him. He's the type of player who seems to know when and where his game can peak and takes advantage of those opportunities.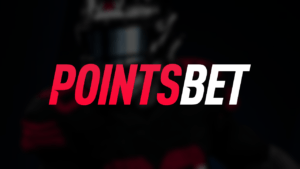 Bet C.T. Pan at PointsBet and get $250 FREE.
Matthew NeSmith — Top 20 (+800)
Chris Murphy: I nearly started with NeSmith as my longshot, but it's a big ask for him to find a win after he hasn't been in contention much of late. I'll dial it back a bit here and look for a top-20 finish from the former Gamecock, who sets up to play well this week in Jackson.
NeSmith checks in as one of the top players in this field on approaches between 100-150 yards, which historically has made up about 35% of the shots at this course. He's also a southeastern guy, who is comfortable on the Bermuda greens he will putt on this week.
If he can get his game going off the tee, NeSmith can be there for a top finish and even contend. I'll play it safe at a nice number for a top-20.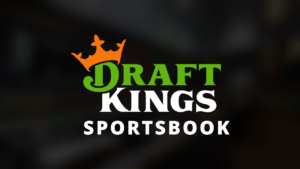 Bet Matthew NeSmith at DraftKings and get a $1,000 sign-up bonus.
Camilo Villegas — Top 10 (+2000)
Matt Vincenzi: There are a couple reasons why Villegas stands out to me this week.
Although his results have been up and down of late, he is gaining strokes on the field in every measurable category with the exception of putting so it would seem his form is decent enough at the moment.
However, what really makes Villegas stand out for me this week are his Strokes Gained metrics from last season's Sanderson Farms Championship. The Colombian gained 11.6 strokes from tee-to-green, which trailed only the eventual winner Sergio Garcia. He also gained 7.3 strokes on approach which was also second in the field.
Villegas' undoing was with the putter as he lost 5.7 strokes putting. While that may be a concern, he is historically a positive putter on Bermuda grass greens so there is reason to believe we could see a better performance this week.
When analyzing leaderboard and tournament correlation, one event that stands out is the Wyndham Championship, which Villegas won in 2014. If the 39-year-old can find some comfort at the Country Club of Jackson this week I see no reason why he can't find himself in contention come the weekend.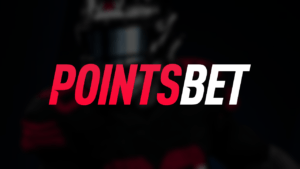 Bet Villegas at PointsBet and get $250 FREE.
Streelman, Varner III and Ortiz all to make the cut (+210)
Rob Bolton: Many tasty parlays on BetMGM's board this week, and each has merit as a reasonable possibility to reward, but I'll take my chances with a trio I might invest to finish inside the top 25 much less just to make the weekend.
Kevin Streelman is in a groove and he's reliable enough to deliver in this context. He walked off last season with six top 20s in his last 10 starts. He also has terrific course history at CC of Jackson.
Harold Varner III recorded a top 20 in his last three starts and five of his last seven. HV3's tee-to-green precision is reason enough not to worry.
And Carlos Ortiz has hung up a pair of top-five finishes on this course in the last three years. His only two missed cuts over the last five months were in majors, and he capitalizes on the par 5s.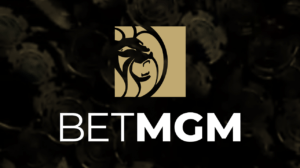 Bet Bolton's prop at BetMGM and get a risk-free bet up to $1,000.
---
» Return to the table of contents «
---
Matchups
Brandt Snedeker (+105) over Gary Woodland
Jason Sobel: Even though Sneds isn't a guy I was targeting when the entry list was released, this should be a good matchup for him at plus-money.
Woodland has dropped 52 spots on the Official World Golf Ranking already this year, and it feels like he's still searching for some semblance of his best stuff.
Snedeker might be searching a bit, too, but on a course where putting in a priority and he finished T-17 last year, I think this is a strong matchup play.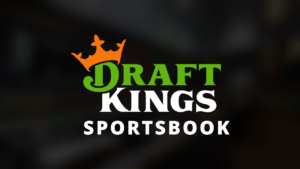 Bet Brandt Snedeker at DraftKings and get a $1,000 sign-up bonus.
Tournament 3 Ball: Keegan Bradley (+190) over Mito Pereira and Cameron Tringale
Matt Vincenzi: Keegan ranks first in the field in approach in his past 24 rounds and is one of the most impressive players tee to green in the field. The aspect of his game that has been a hindrance to claiming a victory recently is his woes with the putter.
However, last season at Country Club of Jackson, Bradley seemed to figure out these greens as he gained 3.0 strokes on the field en route to an impressive fourth-place finish. Unlike Tringale, Bradley is extremely reliable off the tee. If he can putt well this week he is in a different class than his two opponents in this 3 Ball.
Charley Hoffman (+105) over Will Zalatoris
Landon Silinsky: I much prefer Zalatoris on tougher type tracks as opposed to birdie-fests, as this event should be. Hoffman is quite the opposite, he will bogey plenty of holes but make a ton of birdies in the process.
The Hoff has played here three times in his career and finished no worse than T-35, including a T-6 last year. Zalatoris missed the cut here a year ago and while I doubt that happens again this year, I still like Hoffman to beat him head's up in this spot and will gladly take plus money.
Mito Pereira (-112) over Si Woo Kim
Bryan Berryman: The only hesitation for me on this line is the lack of data we have on Pereira. However, the data we do have is pretty jaw dropping.
As I touched on in our best bets for the Sanderson Farms, Mito has gained over 31 strokes tee to green in his last six tracked PGA TOUR events. He's a ball-striking machine who has shown tremendous consistency of late.
Contrast that with Si Woo Kim, who ranks 128th in this field in the last 24 rounds in strokes gained on approach, and you can see why my model loves this matchup.
I make this line -172 in Pereira's favor, giving us close to a 10% edge here.
Again, the lack of data here on Pereira does need to be taken into account. But from what we've seen lately, I love him to come out on top in this matchup.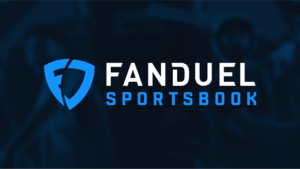 Bet Mito Pereira at FanDuel and get a $1,000 risk-free bet.
---
» Return to the table of contents «
---
How would you rate this article?
This site contains commercial content. We may be compensated for the links provided on this page. The content on this page is for informational purposes only. Action Network makes no representation or warranty as to the accuracy of the information given or the outcome of any game or event.