Is LeBron James headed to Hollywood in 2018-19?
LeBron James and his next contract is a never-ending topic of discussion. Almost every team wants him but not all of them can afford arguably the greatest player of all time.
One team that intends on being in the conversation for his signature next season is the Lakers.
Nothing can be done about James' future until July 1st, 2018, but despite that, he proceeded to send Lakers Twitter into overdrive by playing the role of ultimate troll on Thursday night.
We will get to James and his comments shortly, but first, we need to paint the picture that led to what he said, and why he said it like he did.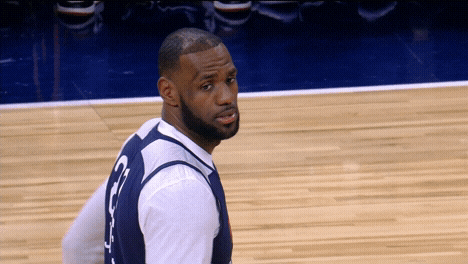 Magic's Grand Plan
Magic Johnson drafted Lonzo Ball with the intention of making him the centerpiece of the organization and somebody great players would want to play with. He understands that the bright lights of Los Angeles aren't enough to entice free agents anymore. The world is getting smaller and players don't need the big market to be seen.
What they need to win, though, is good players on the floor and that's the sale pitch Magic is trying to promote.
Since June, Magic has been telling anybody that would listen that Ball would be the guy free agents flock towards:
"We want to have a successful team, and you have to have a great leader and somebody that can make their teammates better, somebody who has incredible basketball IQ – his is off the charts – and somebody who can get their teammates to follow them like James Worthy and Byron Scott and Michael Cooper used to back in the day. We feel like we have that person right here in Lonzo."
Ball's numbers this season haven't been brilliant; his shooting certainly needs some work. But if you watch him on the floor, you can see that basketball IQ Magic refers to.
He's always locked in, never flustered, and has the time and poise of a 10-year veteran. He beat LeBron's record as the youngest player to earn a triple-double and outside of his lackluster shooting, there's not a lot you can point to that Ball isn't already good at.
LeBron is playing with the heartstrings of the Lakers faithful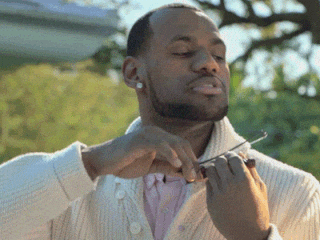 After the Cavaliers hosted the Lakers on Thursday, James was exceptionally complimentary towards the Lakers point guard.
He commented on Ball's selfless approach:
"It's always team. Passes the ball. Pushes the ball up the floor. Someone that you want to play with."
It's the last part of what James said that set Twitter on fire.
"Someone that you want to play with"
He knew what he was saying.
He knew using that exact phrase would set the rumor mill into overdrive.
Is Lonzo somebody LeBron wants to play with?
What are the odds there's a new king in Hollywood in 2018-19?
What his comments do is bring William Hill's LeBron James to Hollywood market into question.
He's at +265 to suit up for the Lakers on opening night in 2018-19. Those odds look a lot more attractive on the back of his recent comments but don't get too excited.
Tom Haberstroh, David Thorpe and Jared Dubin have a great segment on LeBron's potential destinations on The Basketball Friends podcast. In it, they quite accurately point out James only leaves a current destination to go somewhere that makes it easier to win.
He went to the Heat to join prime Dwyane Wade and Chris Bosh. When they got too old, he returned to the Cavaliers to play with the younger version of the two in Kyrie Irving and Kevin Love.
What do the Lakers have that could possibly allow them to boast being a better destination than Cleveland?
Nothing at the moment.
With the Warriors so dominant and the Rockets announcing themselves as contenders, James knows he can't win every year. What he can do is be the first man since Bill Russell to reach ten consecutive NBA Finals.
He's not doing that with this Lakers roster next season.
Perhaps Magic can get Paul George into a purple and gold uniform and bring the Lakers into play for James' signature in 2019-20. For now, though, expect James to extend for another season in Cleveland and roll this process over another year.
I can't wait for a chapter in LeBron's post-retirement book to be about how he repeatedly used the Lakers for leverage in contract negotiations.

— Santhony Irwin (@AnthonyIrwinLA) December 15, 2017
At -370 to start next season in anything other than a Lakers uniform, the odds aren't all that appealing. Just don't get sucked into laying down on the +265 on the back of LeBron's deliberately placed comments.
All odds provided by William Hill as of 12/16
Be part of the Action
Download the Sports Action app at the App Store or Google Play