2023 NBA Win Totals Tracker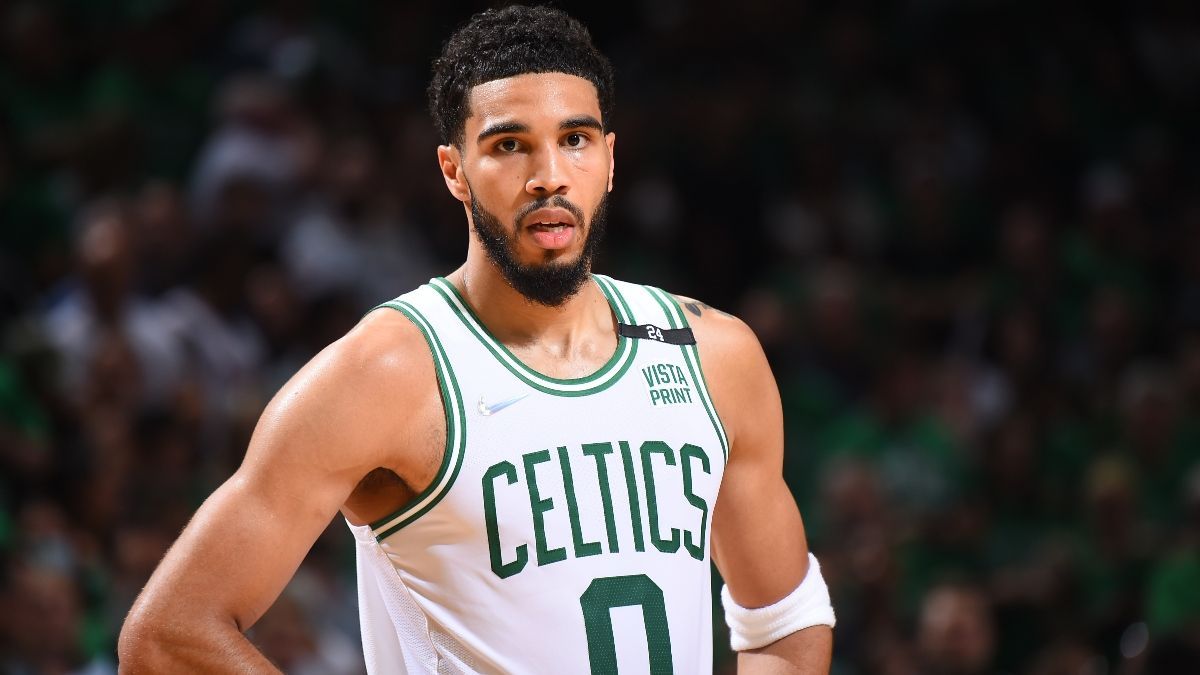 After delaying the release of a few NBA win totals due to trade speculation, DraftKings has posted lines for the Knicks, Jazz and Nets.
Of those teams, the Nets lead the way at 45.5 -- they're tied with the Hawks for the 13th-most projected wins in the NBA. The Knicks are 20th with 39.5 wins, while the Jazz are in the bottom third of the league at 33.5.
The Celtics top all teams at 54.5 wins at DraftKings; they're also the NBA title favorite with Kevin Durant and Kyrie Irving potentially leaving the Eastern Conference. The Suns, Bucks and Clippers are all next at 52.5, with the Warriors the only other team north of 50 at 51.5.
Several teams are still off the board. That includes the Lakers, Nets, Knicks and Jazz, who are all linked to big-name players who could drastically impact their outlook (or linked to trading those players away).
The Lakers and Jazz have already dropped one win, while the T'Wolves are on the verge of adding a win to their total as the juice shifts toward the over.
Odds via DraftKings, updated August 5.
Who Has the Highest NBA Win Total for 2023?
1. Celtics: 54.5
The defending Eastern Conference champions will have an easier road to 56 wins if Kevin Durant and Kyrie Irving leave the conference.
2. Clippers: 52.5
Paul George did all he could on his own last season and L.A. is expected to get Kawhi Leonard back. The Clippers won 42 games last season to qualify for the NBA play-in round.
3. Suns: 52.5
The Suns won eight more games than any other team last year with 64 victories. They were hoping to acquire Kevin Durant, which would boost this win total even more, but that now seems unlikely.
4. Bucks: 52.5
Even in what felt like a bit of an off year, the Bucks won 51 games, tied for second most in the Eastern Conference behind the Heat. They're an NBA title favorite once again, the second betting choice among Eastern Conference teams behind the Celtics.
5. Warriors: 51.5
The defending NBA champs won 53 games in the 2021-2022 regular season but rolled through the playoffs, losing just six total games en route to a fourth championship in seven years.
NBA Team Win Total Odds FAQs
Can I bet on NBA team win totals?
How many games do teams play during the regular season in the NBA?
Which team won the most NBA games in 2021-2022?
When should you bet on NBA win totals?
Which team has won the most NBA games in a season?