NBA Props
NBA Player Prop Categories
NBA prop betting has exploded in the last few years, in part because it's such a player-driven league. No longer are bettors restricted to just spreads, moneylines and totals -- you can creatively bet almost any type of outcome in any game through player props and same game parlays.
We've built this page so bettors can easily find the best price on props, and get all our prop picks in one place. Here's some of what you'll find.
Prop Projections
Our experts are hard at work projecting props all season long, and comparing them to market prices. You can get all our projections at Action Labs, and we'll give some away here.
Prop Comparison
Prop pricing can vary book to book, so it's critical you're getting the best price. Our prop comparison module will give you the prices at many available sportsbooks. And more importantly, it will give you the best line, which can be confusing for props.
For example, should you bet Anthony Davis over 8.5 rebounds at -132 at FanDuel, or over 9.5 rebounds at +100 at BetMGM? We do the math for you and display it in the "best odds" column. The answer here is 8.5 with the juice.
Click "see all" to expand the view and dive deeper into each market.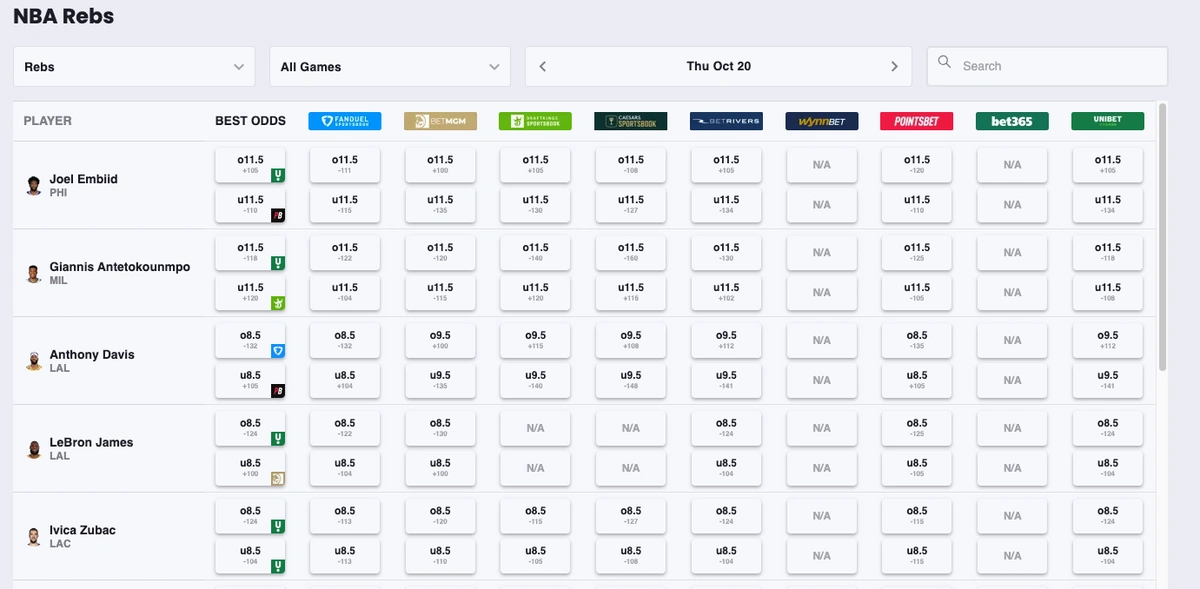 Prop Picks for Today
Our experts track all their prop bets in the Action Network app, and those bets will show on this page, broken down by game.
You can follow our experts, or tail the bets on your own profile.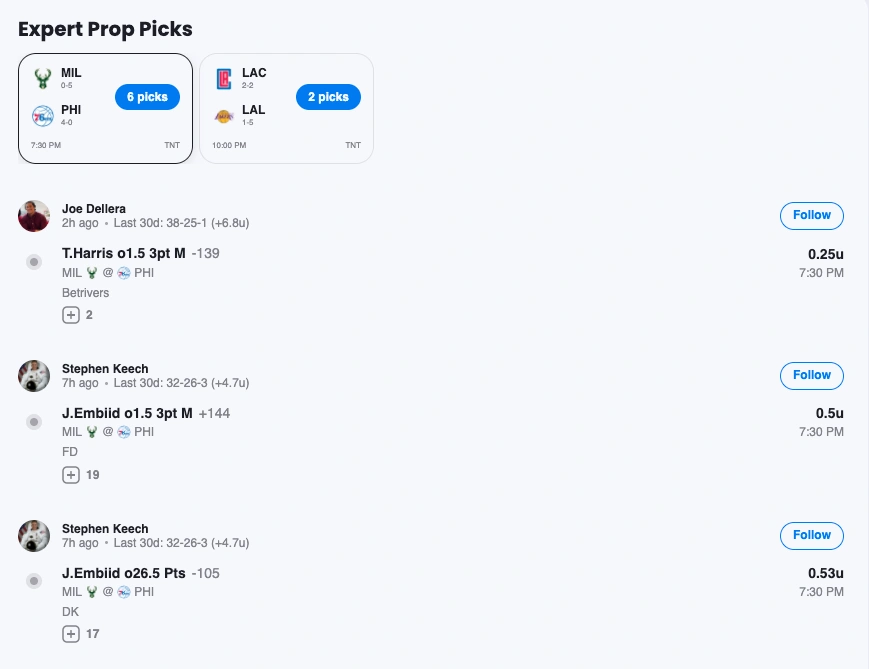 Frequently Asked Questions
Where can I bet NBA player props?
What kind of NBA props do sportsbooks offer?
Are NBA props a good bet?