Moore: The Cavaliers Are a Postseason Pumpkin But Can Probably Win Game 3
Credit:
Greg M. Cooper-USA TODAY Sports. Pictured: Celtics F Jayson Tatum
The Cavs suck at defense. Still. Not again. Still.
This will not surprise you if you've paid attention at all to this NBA season or to the Cavaliers at any point in the last two years. They gave good effort and had pretty good execution in 2016; they weren't the 2008 Celtics or 2016 Spurs, but they were functional. They fell off last year, but they still gave enough to get by thanks to their incredible offense.
This is what I kept thinking as I watched the Cavaliers get torn to bits by the Celtics' scheme, which featured a group of sub-25-year-olds, Marcus Morris and Al Horford: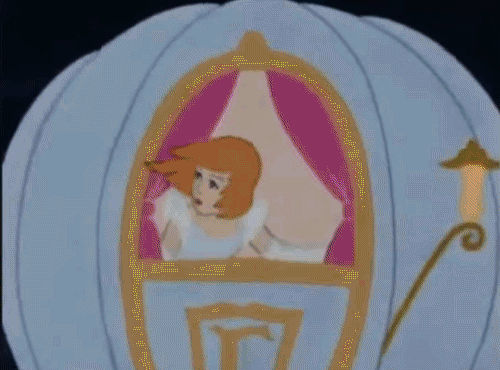 Bippity-boppitty-boo, there's not much more LeBron can do.
The Cavaliers' problems are intricate, the same way a patient's problems are when a medical condition causes system failures. It's not just the kidney or the lungs; it's the nervous system, it's the brain, it's the skin, the toenails, the teeth, it's everything.
On the Lowe Post podcast with Zach Lowe, ESPN's Brian Windhorst referred to how dependent the Cavaliers are on their 3-point percentage as "not a healthy way to play basketball," and really that's about the whole team and how it functions. The Cavs are not a healthy team right now, in all the ways that have nothing to do with actual injuries.
Let me show you what that means on defense.
WARNING: GRAPHIC MATERIAL, NOT SUITABLE FOR YOUNG CHILDREN OR ANYONE WHO RESPECTS ACTUAL DEFENSE
One of the reasons, really the only reason, that Ty Lue turned to JR Smith and Tristan Thompson to save his bacon in the first round was that they have long-term continuity from that championship season. And yet, they're both completely lost in terms of switches and communication. Watch both LeBron and JR here:
Same deal here, but don't just watch how this corner 3-pointer gets open, look at the body language after.
Look, say what you want about reading too much into player psychology, but that is just abysmal, "Man, whatever." Just wandering around.
Some of it is just spacing. Smith loses his man for a moment, and boom. You're not going to get past this Aron Baynes screen if you're not right with him:
Smith isn't the only offender, far from it, but he is notably involved in a lot of the open looks Boston is getting. These shots matter most. The Celtics are better than we gave them credit for — they're talented and deep. But they are winning by using execution to create high-percentage looks.
As an example, the Raptors created just 41 unguarded catch-and-shoot opportunities in their entire four-game series against Cleveland. The Celtics have produced 34 in two games, and they're shooting 60% eFG in those situations. Cleveland is getting gouged on these plays.
Some of it's inexplicable. Why are four Cavaliers collapsing on a Jaylen Brown post-up?
Whether it's Jeff Green or Thompson, why does no one rotate to the corner if George Hill's helping down?
What in God's name is this closeout (or abject lack thereof)?
Compare that to this:
It's effort, it's execution, it's scheme, it's everything. The Cavaliers are badly broken defensively, and there is no reason to believe that will turn around.
However…
WHY CAVS (-6) HAS VALUE
The formula is pretty simple:
Cleveland led at the half in Game 2.
Cleveland's entire game plan is "outscore them, don't worry about defense." As such, the Cavs don't have to worry about a drop-off at home; they have already been literally the worst they can be.
Role players hit shots at home.
They will likely run some sort of offense.
That last part is key. Cleveland's not really running anything. The Cavs are just kind of passing it around, and eventually someone shoots. Which, hey, that's the game of basketball, but still. LeBron James messes with this because any shot from him feels like a good possession, and if he misses, he misses. But this is one pass on the perimeter, a pass back and then a deep 3 with seven on the clock after Boston had just tied the game:
Again, I ask you, dear reader, what the heck is that? Or this?
That's nothing. That's just not a basketball thing.
So if the Cavs actually do run some action and do work to create better looks, if there's more urgency with their execution and the predictable bump in shooting percentage at home, that might get them there. Keep in mind the Celtics have a 99 offensive rating and a 109 defensive rating on the road in the playoffs. They also turn into pumpkins away from home.
In their lone road win, the Celtics scored 99.9 points per 100 possessions. Cleveland has five offensive performances below 105 points per 100 possessions this postseason after having none against the East last year. None of those have come at home. Quite simply: Their offense cooks at the Q.
Given the fact that that Cleveland's season is on the line, Boston's road struggles, and to be quite honest, how many areas the Cavaliers can improve, there's a good chance they create separation in Game 3, setting up a huge Game 4.