Moore: Why I'd Never Trade for Jimmy Butler, and Other Lessons from Wednesday's Shenanigans
Credit:
Credit: Kim Klement-USA TODAY Sports. Pictured: Minnesota Timberwolves guard Jimmy Butler (23) smiles as he looks on against the Orlando Magic during the first half at Amway Center.
Jimmy Butler's practice fiasco with the Timberwolves removed any chance of him staying in Minnesota.
His stunt proves that superstars in the NBA always have the upper hand in trade negotiations.
The T-Wolves' prospects look bleak with the regular season just a week away.
"Oh, cool. Jimmy Butler's back at practice. That's got to be awkward. Oh, well, they're all professionals, I'm sure it was fine after a while. Let's just check the reports and…"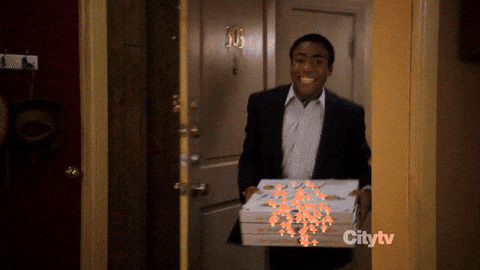 So…. that happened.
And then, as a complete coincidence, ESPN aired an exclusive sit-down interview with Butler conducted minutes after practice.
OK, so there's a lot to unpack here. Let's try and sort out the ramifications:
No. 1: There are no winners here
No one looks good after this. Butler, after holding out in training camp and preseason, shows up to berate his teammates, coaches (who have stuck by him) and management, then leaves and immediately does an interview about it.
All of the things Butler's saying about guys being soft are validated by the fact no one stopped him. No one stepped up and said "enough." No one started a fight. Towns even reportedly kicked the ball out instead of going at him and Wiggins dapped him up(!). Butler reportedly screamed "you can't win without me," at management. On all of these accounts, he is, on the surface, factually correct.
That doesn't mean you scream at them or behave this way. Being right doesn't mean you're not being a jackass at the same time. Sometimes how you carry yourself is more important than whether your position is correct. Butler embarrassed a young star and then made sure everyone in the NBA world knew about it. That's not great.
Above all of this? It never should have gotten to this point. Tom Thibodeau's pride meant he kept slow-rolling trade talks trying to make things work with "his guy."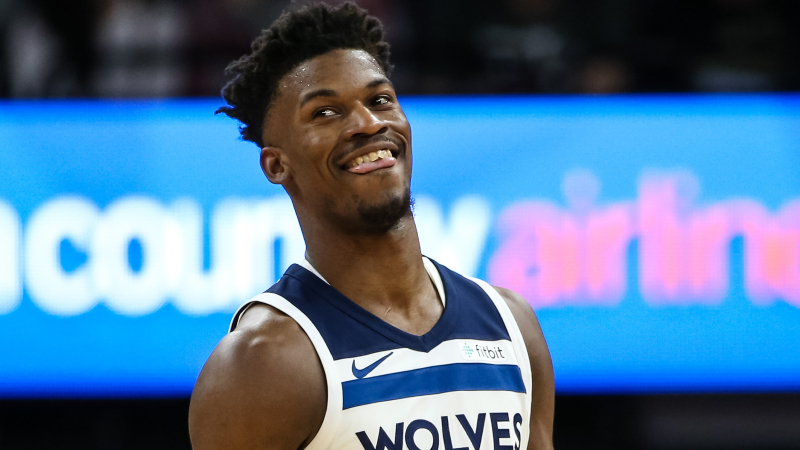 It was Thibs who should have stopped practice and sent Butler home if this was going to be his approach to his teammates. It was Thibs who should have avoided this whole circus.
But he didn't.
And the fallout only further hurts Minnesota's leverage, damages a young star's credibility as a team leader, and further throws Minnesota's season into the circling toilet drain.
Butler will get traded, but man, what a way to go about it.
No. 2: This is why you shouldn't trade for Jimmy Butler
No, not you, Miami. And no, not you, San Antonio, if they were open to DeMar DeRozan. You guys have a culture that worships work ethic so much that it will appeal to Butler.
One Western Conference executive noted this summer that Butler is "the hardest-working guy in the gym and also the hardest working guy at making sure he tells you he's the hardest working guy in the gym."
If you're not a team with that kind of institutional memory, you need to stay far, far away from Butler. He is a great player who worked his way up from nothing to get where he is — a phenomenal defender, an elite scorer and a top-notch superstar.
However, he also just burned down every single bridge for a team that not only traded to get him and committed to building around him, but whose coach/president of basketball ops has slow-rolled trade talks in an effort to keep him.
He torched the young superstar franchise center whom the team just signed to a max extension. That is not a guy you want on your team unless your organization is absolutely ironclad.
League executives have told The Action Network over the past few months that with Butler it's about a calculation: If you can get him for a price where the talent gap of what they're giving vs. receiving is too great, you simply have to do the deal.
But after Wednesday's shenanigans (and that's what they were, shenanigans) teams need to think twice about it. This should have worked in Minnesota. The fact that it did not, and that it is ending in this flaming disaster, says quite a bit about all parties, Butler included.
No. 3: This is why star players will always have leverage
Remember when the Kawhi Leonard saga was dragging on, and people said "Well, San Antonio has all the leverage. He's under contract. They don't have to trade him. What's he going to do?"
That. He's going to do that.
The superstar will always have the leverage if exerted properly because they can do things like come into practice, verbally and hoop-wise destroy everyone in the building, then go on ESPN and do an exclusive interview bragging about it.
So just remember that it doesn't matter what the contract says, in the NBA, the superstar is the one who calls the shots.
No. 4. Someone has got to stop Thibs
It does not take a genius to solve the puzzle on who this was:
This is a problem. Thibs was the one who reportedly was refusing to engage in trade talks until owner Glen Taylor got involved and gave the order to management.
Now he's basically cheering on Butler annihilating the organization and decimating any respect Towns has with his teammates. Even if Towns shares that blame, that's not setting your young star up to succeed.
It's trying to pretend things are fine when they are not, in fact, fine. Thibs cannot be this gif and be in charge of this organization: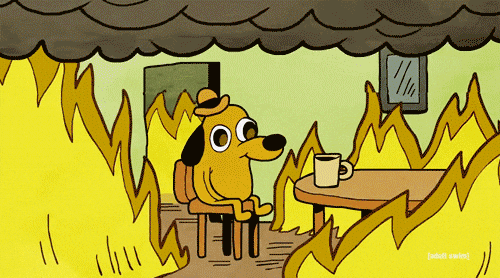 Westgate had the Wolves at 41.5 wins on Monday, even after all this Butler trade talk. They play in the West and have just had their proverbial legs cut out from underneath them. Their leverage has been trashed, once again, with teams under no duress to make a deal.
Wolves to miss the playoffs is still -150 as well. There's gold in them thar hills!
How would you rate this article?