NBA Totals Are Going Over at an Unprecedented Rate to Start the Season
Credit:
Derick E. Hingle-USA TODAY Sports. Pictured: Anthony Davis
NBA totals are going over at an unusually high rate to start the 2018-19 season.
So what's behind it? Matt Moore digs into three likely contributors, including the historically fast pace we're seeing from offenses.
NBA overs are running wild at 27-12 (69%) heading into Monday's slate of games.
Here's a live look at NBA offenses leaving bookmakers in their dust: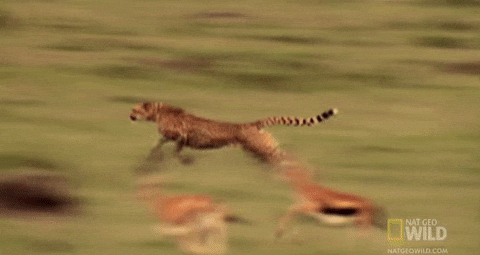 Per Bet Labs, overs have been profitable in the month of October only four times in the past 11 years. So this trend is definitely bucking history, and it's doing so at an unprecedented rate.
It's out of control. I tried to get all sneaky and play contrarian on Sunday.
That … did not go well.
Scores have also been wild.
The Mavericks put up 140 points against the Timberwolves on Saturday night. The Pelicans dropped 149 on the Kings (!).
There were only 13 times in the entire 2017-18 season when a team scored 140 or more points. There have been two in the first week of 2018-19.
Sacramento is covering the over by an average of 36.3 points per game through three contests, while Utah, Dallas and Minnesota are all doing so by more than 30 points.
So what's the deal? Well, as one league assistant told me Sunday: "Everyone talks about playing fast every year going into the season. This year they're actually, you know, doing it."
Let's dig into the three most likely contributors.
Pace Is Up
Here's a look at the past four seasons of pace, along with how 2017-18 looked like in terms of possessions per game through the first six days:
Last season's pace was up — way up — at 99.6 possessions per game. Through the first six games of 2017-18 it was, of course, higher at 102.5.
This season? It's at 105.4.
For comparison, last season's No. 1 team in pace averaged 102.7 possessions per game. The Lakers are the current league leaders at more than 113 possessions per game, while the Kings and Hawks are also averaging more than 110 possessions per game.
It's basically this:
This is speculative, but I can't help think about it: Teams admitted to being sluggish coming out of training camp last season. Moving the start of the season up two weeks and shortening preseason disrupted timing and schedules, creating a whole lot of NBA grumpiness. You saw this later in the season with the dispute with officials and a general sense of discontent.
While this can of course change later, the players are fresher and have more energy to start this season compared to last, which I think helps.
There's also been a more concrete commitment to running up-tempo, pace-and-space offenses.
More Free Throws
The other factor contributing to the bumps in overs and pace is the officiating.
The NBA issued "points of education" in the preseason, which used to be called "points of emphasis." One of those was about "freedom of movement," and in short, it was geared to make it harder for opponents to hold, grab and bump guys in the half court.
Players haven't adjusted so far.
Cheap whistles are everywhere, dragging the time of games out and sending guys to the line more often than ever.
The Charlotte Hornets led the league last season with 20 made free throws per game. That figure would rank only ninth as of Monday afternoon, with the Minnesota Timberwolves averaging 30 free throws per game.
Here's a look at free throw rate sorted by league rank (left to right). The differences are startling, with the best teams considerably better at getting the line than the best teams were last season.
Even the worst teams are getting to the line at a higher rate.
"Rules changes have aided scoring in football and it appears the NBA has followed suit," Scott Cooley, an odds consultant told The Action Network. "You've got guys coming out stating that they've been told officiating will be tight, so we've got to be ready to adjust to that as well as the perception the public will proceed with based on what they're seeing through these first few days of basketball."
Shortened Shot Clocks
There's a lot of speculation about whether the new rule that causes the shot clock to reset to 14 seconds instead of 24 following offensive rebounds is having an effect, and it likely is.
Those are extra possessions ending faster. But there hasn't been any concrete evidence of the impact.
What's Next?
The questions regarding overs moving forward will be about how far bookmakers will go to correct this surge and what do in the meantime.
"We are getting beat pretty good on overs by sharps and your recreational customers," D.J. Fields, a consultant told The Action Network. "We are having to adjust pretty strong on our numbers. We think this trend will reduce as the season keeps going."
Regression in offensive production as teams get tired and settle in is surely coming. And if/when that coincides with oddsmakers adjusting the lines higher, there will inevitably be value in betting unders.
But for now the offenses are rolling, everyone's running and there's no end in sight.
The funniest part about all of this? The Golden State Warriors and Denver Nuggets — two of the league's best offenses and fastest in terms of pace — are 1-4 on the over so far this season. Go figure.
PJ Walsh contributed to this report.
How would you rate this article?
This site contains commercial content. We may be compensated for the links provided on this page. The content on this page is for informational purposes only. Action Network makes no representation or warranty as to the accuracy of the information given or the outcome of any game or event.