NBA Win Total Odds & Pick: Zion Williamson's Injury Creates Uncertainty for the New Orleans Pelicans
Credit:
Sean Gardner/Getty Images. Pictured: Zion Williamson #1 of the New Orleans Pelicans.
The New Orleans Pelicans have concerns with regard to Zion Williamson's health and their over/under is set at 38.5 wins.
Matt Moore analyzes their win total odds below.
New Orleans Pelicans Win Total Odds
The Case for the Over
Zion Williamson is the monster under the bed. He's a tall tale. You could tell me any stat about Williamson scoring in the paint, and I would believe you.
You could tell me Zion scored 50 points without taking a free throw or a shot outside of the paint and I'd go, "Sure, sounds right." The Pelicans outscored opponents by 2.1 points per 100 possessions with Zion on the floor and lost by 3.5 when he was on the bench. Just slightly buffering the bench will improve things.
When Lonzo Ball (now with the Bulls) and Brandon Ingram were on-court without Williamson last season, they were a minus, and same for Lonzo without either of the other two and Ingram without either of the other two. New addition Devonte' Graham should at least bring some offense to help carry those lineups a bit more.
To quote him from several seasons earlier on Twitter, Eric Bledsoe didn't want to be there. Bledsoe was dealt from a contender to the Pelicans and was a massive drag on their lineups all season. Bledsoe, when he's engaged, is a top-level defender with burst. When he's not engaged, he's a space-cramping liability.
Steven Adams was a poor fit alongside Williamson for any number of reasons. The team was basically transitioning from the Holiday era last season. Now, it has a fresh start with young talent ready for a jump and better veteran additions.
Jonas Valanciunas is a much better fit with Williamson for several reasons. For starters, his short jumper means he won't wholly pack the paint offensively. He has more burst in his step than Adams and a softer touch. Devonte' Graham is a pure shooter who has shot better than 37% on 3s the past two seasons. He can't shoot inside, but that's fine because, again, Zion.
Herb Jones, Nnaji Marshall, and Trey Murphy balled out in Summer League. There's a good chance Nickeil Alexander-Walker becomes a serious rotation player this season, and the team remains high on Kira Lewis. There's talent, untapped, here.
Having more veterans will also simply reduce the number of mistakes. Tomas Satoransky and Garrett Temple have been around the block; their experience will help clean up some of the messiness this team has shown.
The Pelicans gave up the third-most points off turnovers per 100 possessions of any team in the league last season. Some slight improvement there and in halfcourt scheme, and they're in a promising spot to be .500 and go over.
Willie Green is a fascinating hire.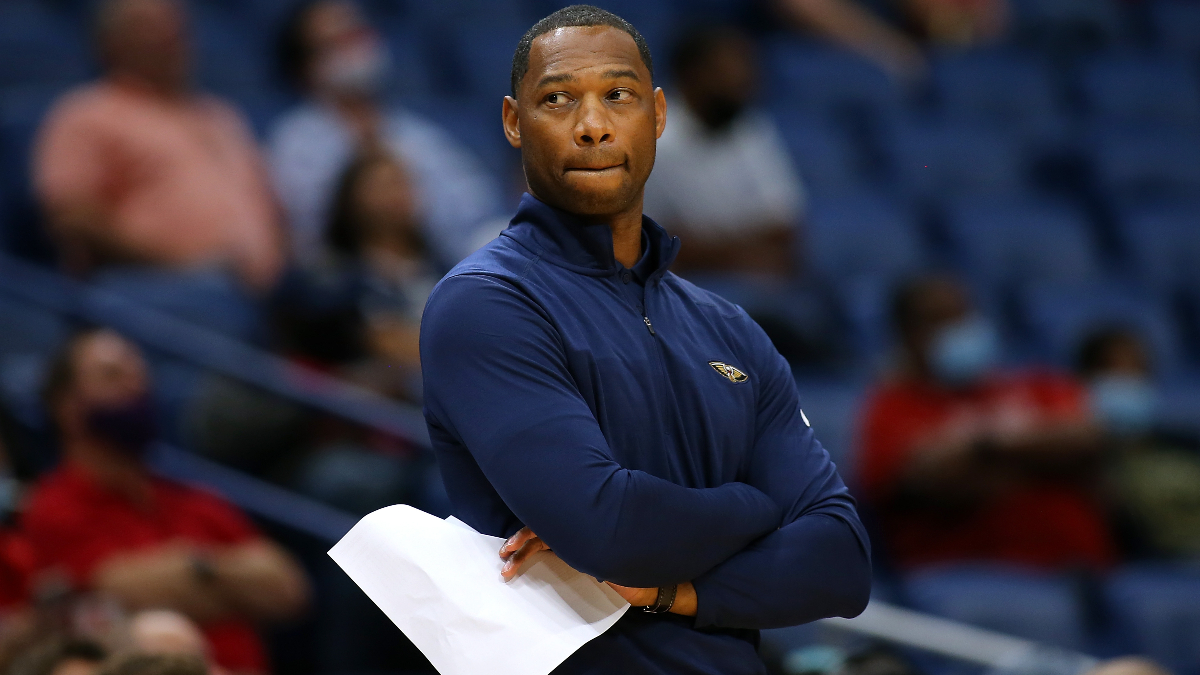 If the biggest concern for this team is chemistry (and it is), having a coach who comes in with a strong reputation for player relations is a good sign. Green said in his introductory presser that the best coaches are not the best in X's and O's, but the best in connecting with people. He'll focus on that, and that's something they badly need.
If this team can just play like it likes playing together, just a little bit, it could make all the difference in the world with the talent it has.
The Pelicans had some of the worst luck last season, based on Pythagorean expectation. Their Pythagorean expected wins-per-82 mark last season was 39, an over on the line. The Pels were 3-10 ([) in games inside three-points last season. That's an outlier mark that should head back towards their direction in coin-flip games.
As long as you don't think the team is worse this season, the bet is the over
New Orleans' schedule is pretty soft. They have four more rest advantage games than disadvantage games. It's easier on the back end, so they can probably recover from a slow start if Williamson misses time.
They have a top-15 player in Zion (at worst). Ingram is talented, JV's an upgrade. This could finally be the year for the Pels.
The Case for the Under
NARRATOR: It was NOT the year for the Pels.
You know how you don't want to start the season? With a detailed report on the struggles of the general manager to get along with the superstar and about general front-office dysfunction, and then with a sudden sneak-in from the the general manager in the preseason press conference that Williamson had foot surgery. Williamson has gone through walk-throughs, but likely won't play until opening night.
His injury concerns are a constant. He only missed 11 games last season after his injury-plagued rookie year, but given his bouts with knee soreness and now a fractured foot, you have to consider it a serious factor in the over/under.
Let's talk about the chemistry thing.
Here's the thread that happens. There are indications and signs of dysfunction. Then because there isn't concrete evidence (and players and coaches almost always deny it), fans say it's a "narrative."
The thing is there are true narratives and false narratives. Then more evidence comes out, and either it tilts completely or corrects itself.
We have a substantial set of evidence that there's tension between the franchise and Williamson. From his sudden departure in the bubble to his comments to the New York media about playing in that city to the reports of his disconnect with the front office, there's a lot of smoke there.
Predictably, Williamson and David Griffin have denied all of it.
League sources are not convinced; there's a collective eye being kept on whether Williamson will sign the max extension coming his way next summer.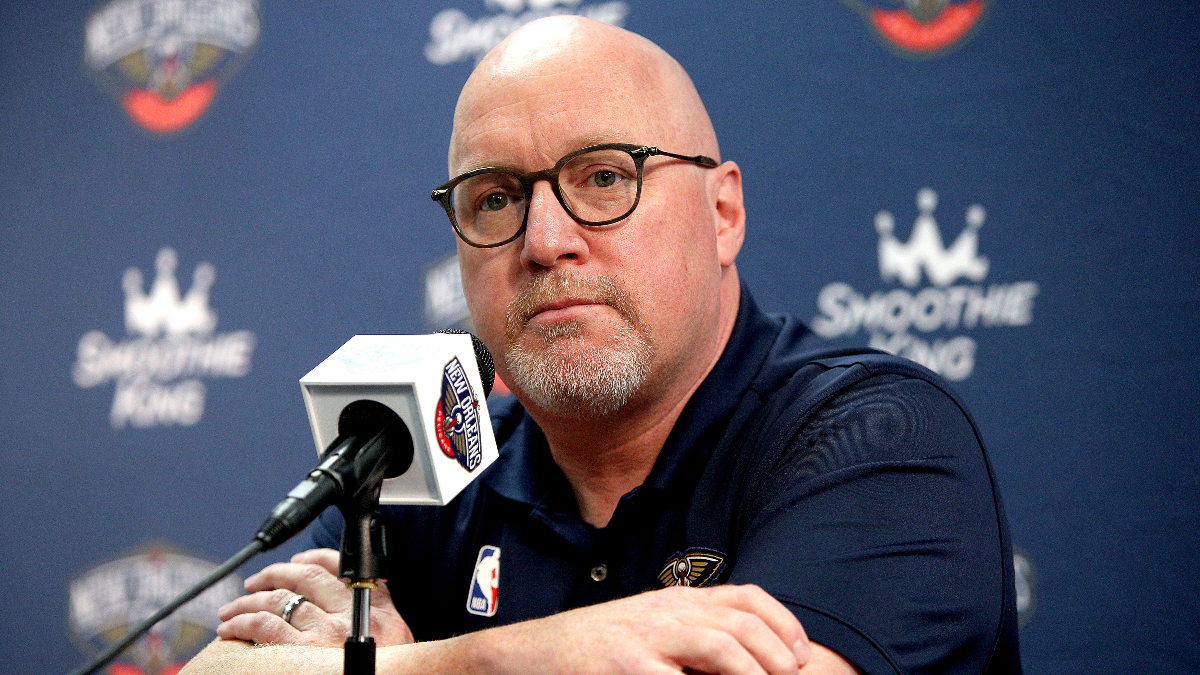 I think he signs it; his injury history and explosive play style mean he needs to lock in the hundreds of millions when he can. But in this era of player empowerment, I don't have confidence in many long-held norms regarding player movement.
I'm not a Lonzo Ball guy. He's best described as an off-ball, supplemental playmaker. That's a weird description. He's not at his best with the ball in his hands; he's not a deadly spot-up weapon (though he's improved considerably). But the numbers with and without him are notable for the Pelicans.
It's not that Ball was more critical than Zion or more impactful; that's clearly insane. It's that without Ball, the Pelicans were a minus team, even with Zion on the floor. Having another creator for him was vital.
Devonte' Graham gives the Pelicans more shooting…. and that's it. The Pelicans made dedicated runs at Kyle Lowry and Chris Paul in free agency, to no avail. The dropoff from Ball to Graham is significant, and again, I'm not a Lonzo Ball stan.
Bledsoe was a drag on the team last season, but he's objectively a better player than any other point guard they have on roster. Their young guys are all unproven and inconsistent. It's hard to make the argument that this roster is clearly better than last year, even if last year's better roster underperformed.
Williamson is coming off a fractured foot, and I'm not sure there's a scarier injury for a player of his type. Foot surgery for a player with dominant explosiveness? Williamson can stretch the floor and is a great passer, but his real value is just mauling the defense on the interior. If that's compromised, Zion's impact is diminished, and the Pelicans are sunk. This is a sub-.500 team without a dominant Zion.
The Pelicans were 17-14 vs. teams under .500, four games worse than the teams at the bottom of the play-in in that department. If they can't handle business vs. the bad teams, there are few in the West; how are they to get the necessary buffer?
Equally alarming, they were 9-12 vs. middle-10 teams in point differential. Those are supposed to be the teams in their range. If they were just unable to beat the good teams, you'd feel good about improvement. But that wasn't it.
Finally, this team didn't really have an identity last season beyond "Hey Zion, do stuff." And that's not a flawed approach overall, but you need something behind it.
Can Willie Green, in his first season as head coach, make that happen?
Pelicans Win Total Bet
I lean under but will not play it. Teams like the Pelicans are bad until they're good, and then they blow away the over by March. However, until they get there, their identity is that of a disappointing team.
I can't bet the over with Zion coming off foot surgery with a rookie head coach.
This team has a ton of dead money on contract. Valanciunas is expiring, as is Satoransky, and Josh Hart's deal is non-guaranteed after this season. If they hit a dip of if Williamson misses time, they might pull the plug again.
If you're bullish on their chances, look at them for division (where you can get them 6-1), to make the playoffs (+160), or to make the play-in (+100). They can hit the under and still accomplish the latter two. This number is too sharp for their median and their tails too extreme to find value.
How would you rate this article?
This site contains commercial content. We may be compensated for the links provided on this page. The content on this page is for informational purposes only. Action Network makes no representation or warranty as to the accuracy of the information given or the outcome of any game or event.