The Angles: Tom Thibodeau's Firing Makes Sense for Nonsensical Wolves
Credit:
Photo credit: Greg M. Cooper-USA TODAY Sports. Pictured: Tom Thibodeau
Late on Sunday night, the Minnesota Timberwolves parted ways with head coach and team president Tom Thibodeau.
What does this move mean for both Thibodeau and the Wolves? Should Minnesota start another rebuild?
Well, that was weird.
No one — not media, not league personnel polled Sunday, not a fan in Minnesota — was surprised that the Wolves let Tom Thibodeau go as coach on Sunday night after blistering the No-Bron Lakers by 20.
That decision seemed inevitable after Jimmy Butler demanded a trade and reports surfaced that Thibodeau as acting President of Basketball Operations was continuing to slow-roll trade efforts.
It seemed urgent after Butler's coordinated PR blitz where he showed up for practice, embarrassed the starters, trash-talked the front office (including Thibodeau) and then went out for a planned interview with ESPN.
And yet, the season began, and there Thibs stood on the sideline, barking out defensive orders as usual. There went Butler, traded to Philadelphia, and Thibs remained.
So in a way, the inexplicable decision to keep Thibodeau throughout this whole ordeal makes the move Sunday more sensible. Of course the Wolves fired their coach after they had won two in a row and five of eight. Of course they made that decision, because their previous set of decisions in keeping him made little sense as well.
In the wake of the Wolves' move to fire Tom Thibodeau, here are the angles.
---
ANGLE: No More Coach-Presidents
The Clippers separated themselves from Doc Rivers' imperial hold last year.
The Pistons cleared away from Stan Van Gundy's dual control.
Gregg Popovich is the only one who remains in a position of such power in both coaching and front office influence.
Thibodeau was the last of the power coaches from the late 2000s and early 2010s to have captured dual roles on a team. There are certainly coaches with huge front office influence: Steve Kerr, Rick Carlisle, Rivers, etc.
However, we've learned conclusively that the model doesn't work.
The separation model operates better on multiple levels. It removes a lot of the complications that come from having a coach forced to made hard-line decisions.
Coaches develop affections for players, their personalities, their competitive spirit (which all coaches constantly want more of), their games.
Tyus Jones is the future at point guard in Minnesota. How was he ever going to grow with Jeff Teague in front of him, let alone Derrick Rose, the man Thibs will likely have inducted into some obscure state or regional Hall of Fame someday?
Coaches get attached. Executives do, too, but they are forced to see things from a distance. They aren't in every practice. They are watching all the games all the time.
If there was one thing to define Thibodeau's tenure in Minnesota, it was that he was never able to see the forest for the trees.
---
ANGLE: Being Nicer Is Better
Go check out Jon Krawczynski's piece on the Athletic on Thibs' firing. The message is clear: This wasn't about wins or losses, or even the direction of the franchise. You can be nice, or you can make money. You can't survive without either.
Thibodeau is known as a gruff dude. He has very few folks with which he's chummy. He's a basketball lifer's lifer, and over time that breeds a certain amount of warmth. Or maybe he was just always gruff.
But Krawczynski's profile showcases the tension. The owner didn't have a warm and fuzzy relationship with Thibodeau, and the team was floundering in attendance. Even when the Wolves started to rebound from their tough start during the Butler debacle, no one cared.
The way the second half of last year, the playoffs, the summer and the Butler trade unfolded sapped all the momentum and life from the fanbase. Who wants to go watch an average team playing veterans too many minutes?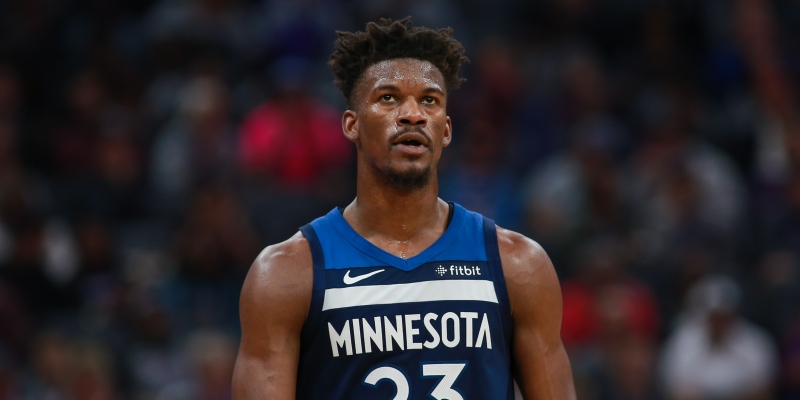 There was no life to the team; the Wolves were another example in a long line of disappointments. And I mean, this is Minnesota we're talking about here. These fans are used to pain and suffering.
These are things fans and analysts are often going to miss, because we're not seeing revenue reports. We're not monitoring Minnesota's attendance rate or aware of how much money the Wolves are projected to make vs. their internal expectations.
If the Wolves had championship aspirations, not only would those things not matter as much because you sacrifice to win, but the winning itself would breed excitement and solve the problem.
But Minnesota wasn't winning big; it was winning randomly.
Being nicer is a better hedge, is what I'm trying to say.
---
ANGLE: Everyone's Rooting for Ryan Saunders
Saunders is Flip's son, the lifer son of a lifer. He has deep roots and ties to the team and organization. It's no wonder he's been given interim status with the hope he can fly off and secure the full-time gig.
There's a lot of emotional support for Saunders because of what his father meant to the league. Saunders has 10 years of assistant coaching experience. He's been around this league for most of his life and is known for his work with developing players. He's young at 32; that brings inexperience but also energy.
His success would be a great feel-good story.
We're just going to have to wait and see how the team reacts under him.
---
THE ANGLE: The Wolves Players Who Are Not Derrick Rose Win Here
The players, their personal trainers, their doctors, their insurance companies and the training staff equipment managers should all breathe a sigh of relief.
Look, the fact is Thibs runs guys into the ground. More than one executive remarked this summer as the Wolves' Butler saga dragged on that their bigger concern than Butler's attitude was the propensity for Thibodeau stars to fall off later in their careers at catastrophic levels.
And I mean, this is Jimmy Butler we're talking about. When 'attitude' isn't your biggest concern, it tells you how serious the worry was.
Karl-Anthony Towns may flourish with a more supportive environment. Tyus Jones may get more opportunities, especially if the front office does the right thing and starts clearing time for him. Andrew Wiggins… might be a lost cause, but one can hope. The reality is there should at least be some innovation, a new energy, and that's never bad.
Except for Derrick Rose, who lost his biggest advocate.
Rose is playing well enough (i.e. shooting 46% from 3-point range, a mark for which the devil must surely come soon to collect his due) that he's not going to lose minutes, but if things go awry, Rose may have lost the guy who has nothing but unending faith and support in him.
Thibs gushed about Rose, despite Rose's off-court history the past few years.
For all the rest of the Wolves players, however, this benefits them.
---
Angle: It's Time to Get Radical
This is a harder sell considering Thibs' right-hand man, Scott Layden, remains in charge in Minnesota, but the Wolves have a daring opportunity here.
Trade Jeff Teague and Taj Gibson to contenders for assets. Take on some money in exchange for future pieces. The team is built around Towns, Wiggins, Jones and Rose right now, so pursue that to its end.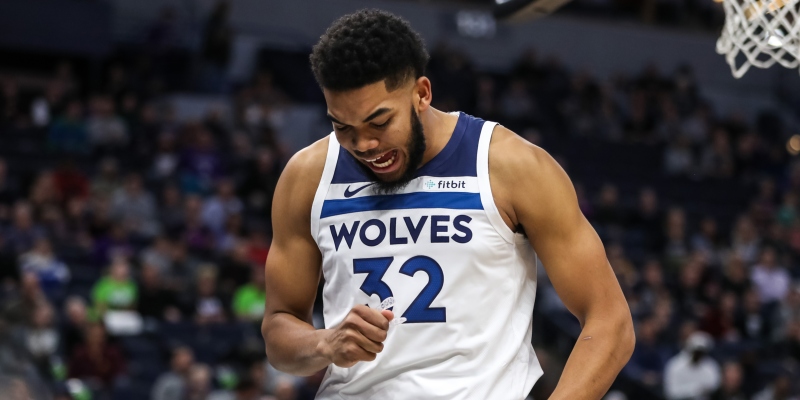 If ticket sales are what they want, taking big moves and infusing new energy will do that. You're also cutting salary and saving money that way.
The Wolves basically need to reset to two years ago before they hired Thibodeau to accelerate the process.
The core is still young.
They need to go back and try and build some organic momentum without skipping steps. It was a good approach then to try and cut up like in "Chutes and Ladders," but they fell all the way back to the start. Embrace that and go for extreme measures to build a future for KAT.
---
ANGLE: A Few Betting Notes
The Wolves were 8-11 ATS on the second night of back-to-backs under Thibodeau. Watch and see if that number improves with more reasonable minutes for starters.
The Wolves were 12-7 ATS at home under Thibodeau this season.
The Wolves were 3-7 ATS against teams with a positive point differential under Thibodeau.
The common thought would be that more rest would benefit the Wolves. That isn't true, however: Over the last three seasons, the Wolves have gone 14-20 (41%) ATS coming off at least three days rest. They've gone 80-83 coming off 0-2 days rest.
How would you rate this article?