Betting, DFS Angles for Rockets-Raptors and Every Other Friday Game
No Boogie, no Brow…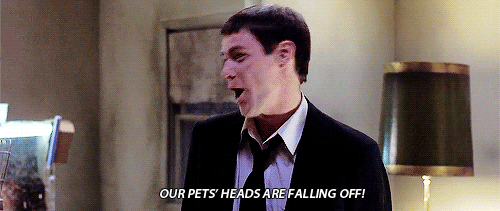 Meanwhile, I'm out here bummin' it in the sticks at Nana's place trying to find a little Wi-Fi whilst enduring the second prolonged power outage over the past week. Number of prolonged power outages in the prior 25.5 years of life: 0. That's what you call a hashtag first world problem.
Anywho, we have a few big boppers on the slate tonight, including Rockets-Raptors, that you're probably interested in. Care to take a peek? — Mark Gallant
All info as of Friday morning. Check back during the day and keep an eye on our Twitter handle for any updates.
If there's a specific matchup you want to jump to, click the quick links below. For live spreads and bet percentages, check out this page. Follow the latest injury info on our industry-leading news feed. To get access to our premium betting tools, subscribe here.
HOU-TOR | WAS-NOP | GSW-POR | CLE-LAC | Quick Hits on the Rest of the Slate
---
The Main Events
HOUSTON ROCKETS (-3) AT TORONTO RAPTORS | O/U: 221
7:30 p.m. ET

What the metrics say: Two of the best foul-drawers in the league are James Harden and DeMar DeRozan. Thus, it's likely no surprise that the first matchup between these teams resulted in sky-high free throw rates. Toronto posted a mark of 41.6 percent, and Houston was even higher at 44.7 percent; both were in the 99th percentile of games this season.
Those two players took 35 free throw attempts combined in the first outing. The Raptors won that affair pretty easily, although it was without Chris Paul. James Harden used a ridiculous 50.0 percent of the possessions while on the floor and assisted on 52.4 percent of the Rockets' makes. Both teams are at full strength now, and they're absolutely dominating the league: Over the past 15 games, the Rockets rank first with a +14.6 net rating, and the Raps are second with a +13.1 mark. — Bryan Mears
DFS Spin: Tonight's slate is absolutely loaded with studs in awesome spots, so a guy like DeMar DeRozan could definitely be a bit overlooked. However, he's been priced down to $7,600 on DraftKings, resulting in a Bargain Rating of 90 percent, and he has an Opponent Plus/Minus of +3.57 against the Rockets. DeRozan has historically exceeded salary-based expectations by an average of 5.42 points when comparably priced in similar matchups. — Matt LaMarca
Trend No. 1 to know: Over the past decade, five teams have traveled to Toronto to play the Raptors while on a double-digit winning streak: Those teams are 5-0 SU and 4-1 ATS.  — Evan Abrams
Trend No. 2 to know: When two elite teams play (70% or better win rate), the home underdog has gone 38-28-4 (58%) ATS since 2005. — John Ewing
WASHINGTON WIZARDS (-2.5) AT NEW ORLEANS PELICANS | O/U: (220)
8 p.m. ET
What the metrics say: We haven't seen a full game without either Anthony Davis or DeMarcus Cousins this season, but the on/off numbers aren't encouraging. With both of those players off the floor, the Pels have posted a net rating of -8.3, and they've been especially atrocious defensively, allowing 118.4 points per 100 possessions across 359 minutes this year. The lack of talent is one thing, but it's also notable that these lineups without either of the big men just aren't used to playing with each other. Per Cleaning the Glass, the most-used lineup without either player is a combination of Rajon Rondo, Ian Clark, Darius Miller, Nikola Mirotic and Cheick Diallo. That unit has played just 43 minutes together, largely against bench lineups. It's posted a -39.5 net rating and has scored at a rate of only 76.7 points/100. Life without Brow tonight may not be pretty. — Bryan Mears
DFS Spin: The Pelicans are an obvious DFS target on today's slate given that Anthony Davis is not expected to play. Jrue Holiday will likely assume the largest share of the offense, and he's seen a usage bump of 10 percent with both Davis and DeMarcus Cousins off the floor this season. Nikola Mirotic has seen a usage bump of eight percent in his short time with the Pelicans with Davis off the floor, resulting in an average of 1.30 fantasy points per minute. He will likely enter the starting lineup for Davis and will almost undoubtedly improve on his average of 31.4 minutes per game in New Orleans. Finally, E'Twaun Moore could be a needed source of value at just $4,400 on DraftKings. He's averaged 1.03 fantasy points per minute with Davis and Cousins off the floor this season and has played at least 34.5 minutes in back-to-back games. — Matt LaMarca
Trend No. 1 to know: This season, the Pelicans are 21-7-1 to the over in their 29 home games — the most-profitable team to the over at home by a large margin this season. New Orleans is going over the total at home by 9.7 PPG this season, and, since January 1st, the over is 9-1-1 in the Pelicans' 11 home games, going over by 12.4 PPG. — Evan Abrams
Trend No. 2 to know: New Orleans has won 10 straight. This is just the second double-digit winning streak for the Pelicans since 2005. The last time (2011) the team had this long of a winning streak, they lost and failed to cover in the next game. — John Ewing
GOLDEN STATE WARRIORS AT PORTLAND TRAIL BLAZERS (-1) | O/U: 218
10 p.m. ET
What the metrics say: These teams split their first two meetings of the year, with Portland taking the most recent affair at home 123-115. Damian Lillard exploded in that one (more on that below), and it's likely going to take another herculean effort from him again tonight to get a win. One area I'm watching for is the mid-range. The Warriors are excellent defensively in every area of the floor, but they don't mind letting opponents shoot from inside the arc. The Blazers punished them there in the most recent meeting, shooting 48.4 percent on all mid-rangers and specifically 60.0 percent on long ones. Lillard and C.J. McCollum will be able to get to those shots all night long; the question is whether they'll continue making them. — Bryan Mears
DFS Spin: The Warriors will be another popular DFS target given the injury to Curry, but there are legit reasons for concerns with the Warriors minus their star PG. Their offense has played at a snail-like pace with him out of the lineup this season, averaging just 95.1 possessions per 48 minutes. They've also averaged just 105.2 points per 100 possessions, which is more than eight points worse than their full season mark. That said, it's going to be hard to avoid Kevin Durant on DraftKings at just $8,900. So far this season, he's averaged over 51 DraftKings points per game with Curry out of the lineup. — Matt LaMarca
Trend No. 1 to know:  The Blazers enter this game against the Warriors on an eight-game winning streak. Over the past decade, this will be just the fourth time a team on that long of a winning streak is a home underdog. Those teams all covered the spread at home. This is the first time since March of 2006 a team was in this spot this late in the season. — Evan Abrams
Trend No. 2 to know: Damian Lillard has had individual success against the Warriors in his career, but, as a whole, Golden State has given his Blazers fits. Lillard is 5-23 SU and 10-18 ATS vs. Steve Kerr's Warriors; he's defeated them just three times. Here were the efforts it took to get it done: — Evan Abrams
Feb. 2018: 44 PTS, 8 AST, 12-12 FT (last game)
May 2016: 40 PTS, 10 AST, 8-13 3PT
Feb. 2016: 51 PTS, 7 AST, 9-12 3PT
Trend No. 3 to know: Golden State is a small favorite at Portland. Under Steve Kerr, the Warriors are 32-19-3 (63%) ATS when favored by six or fewer points. — John Ewing
CLEVELAND CAVALIERS AT LA CLIPPERS (-1) | O/U: 229.5
10:30 p.m. ET
What the metrics say: The Cavaliers have really stumbled on something with Larry Nance Jr. at center. He got 37 minutes in their most recent game against the Nuggets, and the lineups with him and LeBron James in the frontcourt together continue to do well. The most common five-man lineup with those two is a combination of George Hill-Rodney Hood-J.R. Smith-LeBron-Nance. In 94 minutes together, that unit has scored at a rate of 121.3 points/100 and has posted an excellent +12.9 net rating. Lineups with LeBron and Nance are incredibly efficient: In their 474 total minutes together, the Cavs rank in the 98th percentile in net rating, 95th percentile in points/100, 93rd percentile in effective field goal rate, and 99th percentile in turnover rate. That'll play. — Bryan Mears
DFS Spin: Montrezl Harrell has been a force when on the court recently, averaging 1.36 fantasy points per minute on FanDuel. That's the most among any PF on today's slate, which is impressive considering he's only the 18th most expensive player at the position. He saw 31 minutes in the Clippers' most recent contest and responded with 40.6 fantasy points. If he continues to play that much moving forward, he's not going to be cheap for much longer. — Matt LaMarca
Trend No. 1 to know: Including the playoffs, Doc Rivers is 18-31-2 ATS (36.7%) when playing the Cavaliers since 2005. Over that span, Cleveland is his least-profitable opponent, although Doc has actually covered his past three games against the Cavs. — Evan Abrams
Trend No. 2 to know: The Cavs beat the Nuggets 113-108 on Wednesday. Since LeBron returned to Cleveland, the Cavs have never had a winning season against-the-spread after a win. The team is 88-105-4 ATS following a victory, including 13-24 ATS this year. — John Ewing
---
Quick Hits on the Rest of the Slate
CHICAGO BULLS AT DETROIT PISTONS (-7.5) | O/U: 213
7 p.m. ET
Trend to know: From 2012 to 2016, the Bulls were 95-127 ATS (42.8%) after a straight-up win. This season, the Bulls are 14-7 ATS (66.7%) after a straight-up win — a top-10 profitable team in the NBA in that spot. — Evan Abrams
ATLANTA HAWKS AT INDIANA PACERS (-8.5) | O/U: 210.5
7 p.m. ET
Did you know? The under has cashed in the Pacers' and Hawks' past eight games, and nine of their past 10 meetings. During the eight-game streak, the under is hitting by 12.3 PPG. — Evan Abrams
Trend to know: Atlanta has failed to cover in back-to-back games. Road dogs on an ATS losing streak (1 to 3 games) facing a conference opponent have gone 905-749-32 (55%) ATS since 2005. — John Ewing
UTAH JAZZ (-9.5) AT MEMPHIS GRIZZLIES | O/U: 197.5
8 p.m. ET
Trend No. 1 to know: The Grizzlies have lost 15 consecutive games straight-up. Since 2005, teams on a losing streak of 15 games or more are 39-24-1 ATS (61.9%) and have covered the spread in seven consecutive games and 12 of the past 13 overall. — John Ewing
Trend No. 2 to know: In the second half of the season, when a team with a winning record is a road favorite over a bad conference opponent (33% win rate or worse): 243-196-15 (55%) since 2005. — John Ewing
NEW YORK KNICKS AT MILWAUKEE BUCKS (-10) | O/U: 214
8 p.m. ET
DFS Spin: It's almost impossible to predict how many minutes Enes Kanter will see on a night-to-night basis at this point, but he's in a potential smash spot against the Bucks. The Bucks have been one of the worst rebounding teams in the league this season, which plays right into Kanter's biggest strength: He has the third best total rebound rate in the league. — Matt LaMarca
Trend to know: The Knicks have lost five consecutive games SU and ATS; they are 1-11 ATS in their past 12 games and 1-13 SU in their past 14. The wheels are certainly falling off. From a betting perspective, it is actually a good spot for the Knicks. Since 2012, teams with a SU and ATS losing streak of five or more games, who have won one or fewer games in their past 10 overall, have covered the spread 65.3% (32-17-1 ATS) of the time and are 10-1-1 ATS in their past 12 overall. — Evan Abrams
LA LAKERS AT DENVER NUGGETS (-7) | O/U: 229
9 p.m. ET
Trend to know: Since the Lakers-Nuggets' seven-game playoff series back in the 2012 playoffs, Denver and L.A. have played 20 total games. The over is 16-2-2 (88.9%) during that span, going over the total by 11.3 PPG. In their last game in December, the game went under the total, breaking an 11-game streak without an under. After losing the seven-game series, Denver is 15-5 SU vs. the Lakers since then. — Evan Abrams
ORLANDO MAGIC AT SACRAMENTO KINGS (-3) | O/U: 206.5
10 p.m. ET
DFS Spin: The Magic will be without Aaron Gordon today, which makes Mario Hezonja a viable value option on a slate loaded with studs. Hezonja has averaged 28.22 FanDuel points in 18 games without Gordon this season, which is more than enough to exceed value at his current salary. Nikola Vucevic is also really intriguing on DraftKings, where he has a Bargain Rating of 97 percent. He's seen a team-high usage bump of four percent in games without Gordon and has averaged 52.08 DraftKings points per 36 minutes. He could have his way with the Kings. — Matt LaMarca
Trend to know: Late night tank is alive and real. Four teams enter Friday with identical 20-45 straight-up records, fighting for position at the bottom of the league. Since 2007, when two teams meet, both below a 33 percent win rate this late in the season (65 games or more), fade the public. Teams receiving more than 50 percent of the ticket count in these games are 22-40-1 ATS (35.5%), and 3-10 ATS in their past 13 games in the spot. — Evan Abrams
Top photo via Troy Taormina-USA TODAY Sports
How would you rate this article?